This top is £12 my friends. OK, it's £12.60 but "the £12 top you need" is a lot more catchy than "the £12.60 top you need" no?
I've been eyeing up tops like this for a while since they've been all over the insta girls who live somewhere weather appropriate for a while. At £12.60 I'm tempted to go back for every colour . .
Why you need the £12 top
Because I say so.
who doesn't love a bit of shoulder? It's so understatedly sexy it hurts
The bow sleeves. Do I need to explain?
This top will go with anything
The elasticated neckline stays. This is hard to find in an off the shoulder top – particularly one for £12.60
Did I mention it was £12.60

Shop Cold Shoulder
I've linked all of the colours and a few other ridiculously cheap off the shoulder tops – incase the £12 top from Sheinside didn't tickle your fancy but you want to get in on the shoulder action!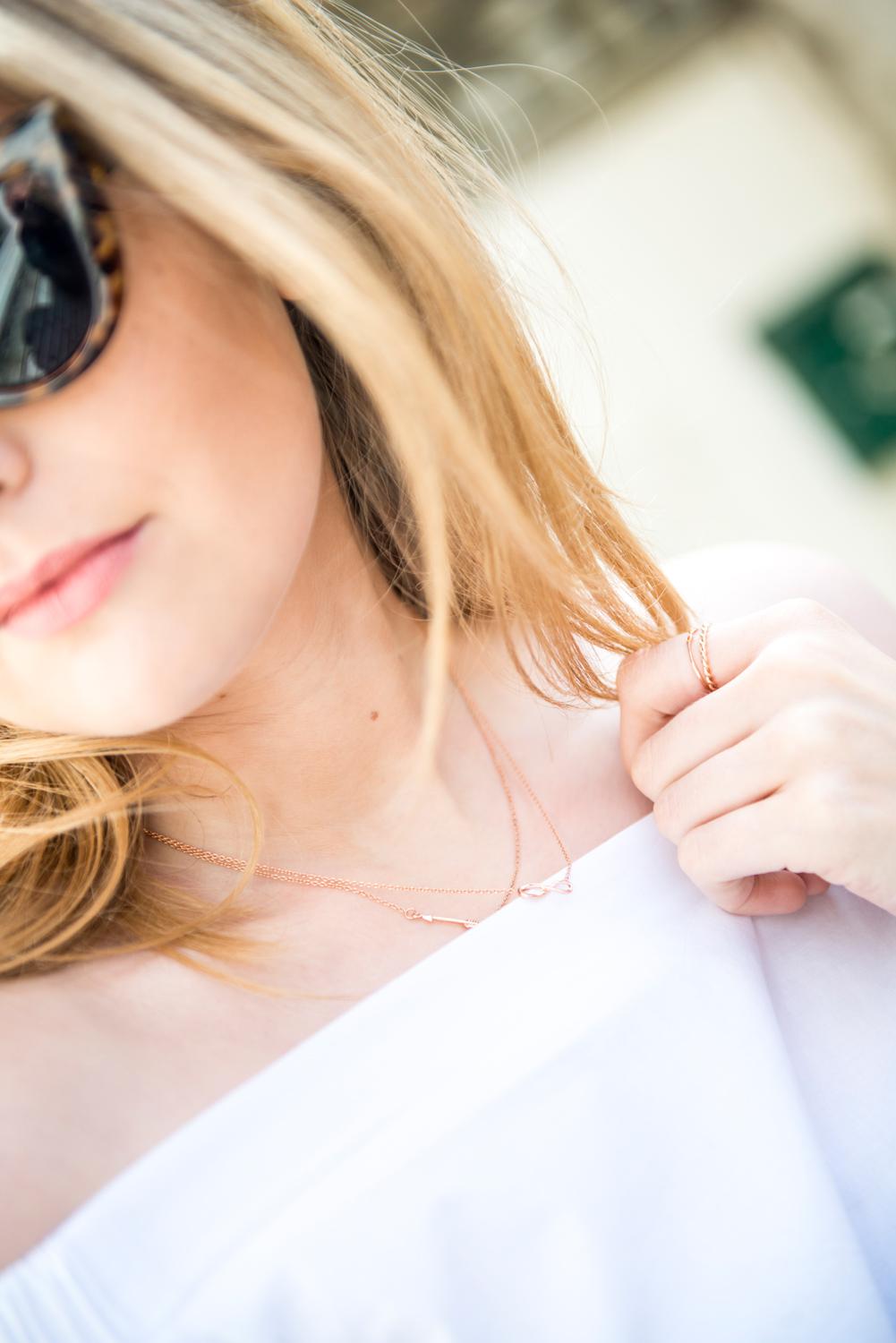 Layering Your Jewels
We all know I'm a big fan of layering when it comes to my clothes, but layering jewellery is something I've only really just started doing.
I love those ready made necklaces from the likes of Zara with a few readily layered, but I honestly cannot be bothered with green fingers and stained tops. I feel like the older I've got the more I appreciate metals that won't go 'off'.
I was sent a selection of pieces from Jewellery Box to choose from and I kind of had a Eureka moment and thought, "what if I put them all on. . at the same time?" and I did, and it was good. Sometimes I feel like these little dainty necklaces can get lost if you're not wearing a low necked top so layering them helps them to stand out more.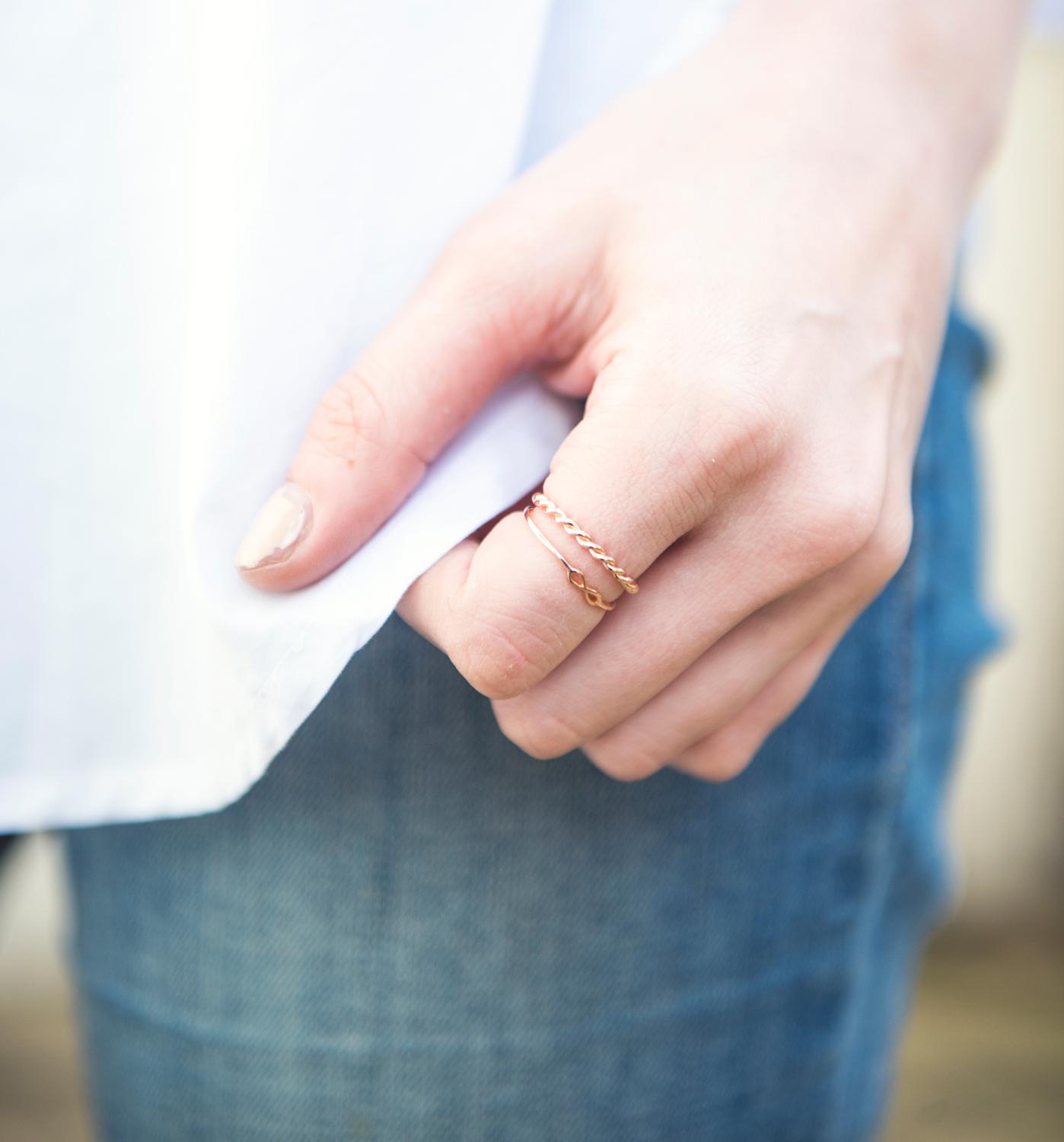 I feel the same with dainty rings, I'm generally a lanky person and that applies to everything, including my fingers. As a lanky fingered gal I find dainty rings can sometimes accentuate the lanky-ness and get a tad lost. Enter layering. These two rings on the same finger have way more of an impact than if they were on separate fingers –see what I mean?
Jewellery box has the biggest range of pieces like this for such affordable prices, I honestly didn't know when to start when I was looking. It's so nice to have such a great range for affordable prices and better still it won't turn your skin green. When it's only £7.35 for a sterling silver necklace dipped in 18t gold you can afford to layer!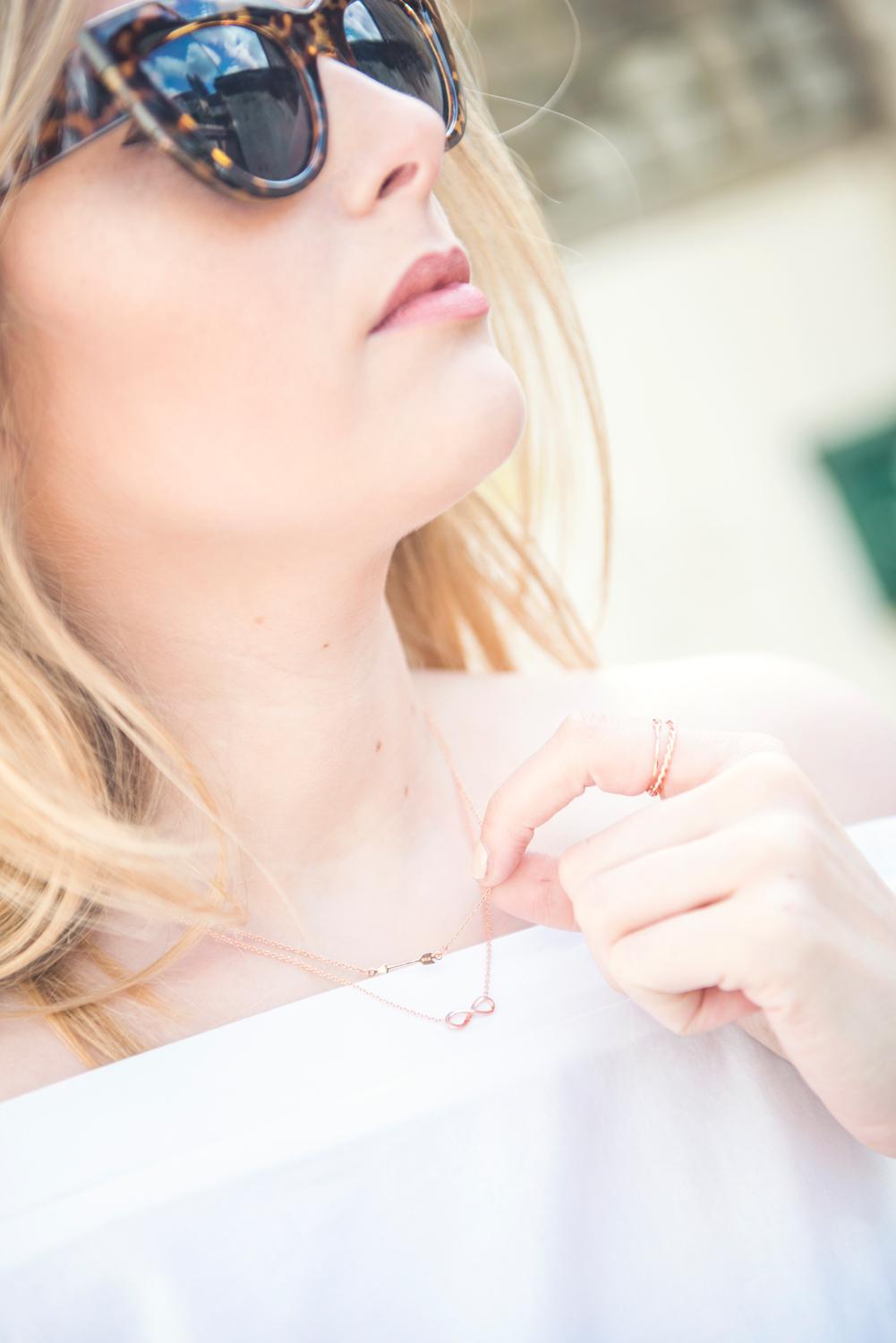 *Arrow Necklace : Jewellery Box
*Infinity Necklace : Jewellery Box
*Rope Effect Ring : Jewellery Box
*Infinity Ring : Jewellery Box
*Top : Sheinside
Jeans : Asos
Shoes : Kenzo @ Coggles // High St Alternative
Bag : Zara // Cheaper non leather Alternative
Sunglasses : Old // Similar Alternative
All photography by Kirk Schwarz – Instagram – Website
Don't forget to follow me on Bloglovin' to stay up to date with the latest posts! I'd also love for you to subscribe to my Youtube channel and make sure you follow me on snapchat (sineadcrowe) to stay up to date with my daily doings!
This post is in collaboration with Jewellery Box