There's something about NYFW that has me all excited like none of the other fashion weeks normally do. The street style is incredible and as time goes on there's a few trends and key items I've seen coming up time and time again so thought it would be fun to do a little round up of my key pieces from NYFW. Lets just say I'm already making a big old wishlist and currently re planning my wardrobe!
Click on the images below to shop!




5 KEY PIECES FROM NYFW
It's funny that until fashion week and NYFW in particular, I generally am so sad for summer to end then when the fashion weeks come rolling around and the street style is all over the place, all of a sudden I can't wait for autumn fashion and I'm ready to be done with summer dresses and firmly pack my sandals away until next year. I've put together a little list of the 5 key pieces and trends I've seen everywhere along with a little bit about it, some of my fave bloggers styling it and some of the top picks from both high end and high street.
Make sure you leave me a comment when you're done reading with what your favourite is of my picks!
THE CHLOE TESS BAG
OK this is officially the new Chloe it bag. I've seen it everywhere and on everyone. For some amazing styling inspo check out @HappilyGrey as she's worn it with literally every outfit and it looks amazing. I don't know if it's a complete coincidence that everyone has this bag or if Chloe have done a push like Dior did with the saddle bag, all I know is that it's 100% working on me!
Click on the images below to shop!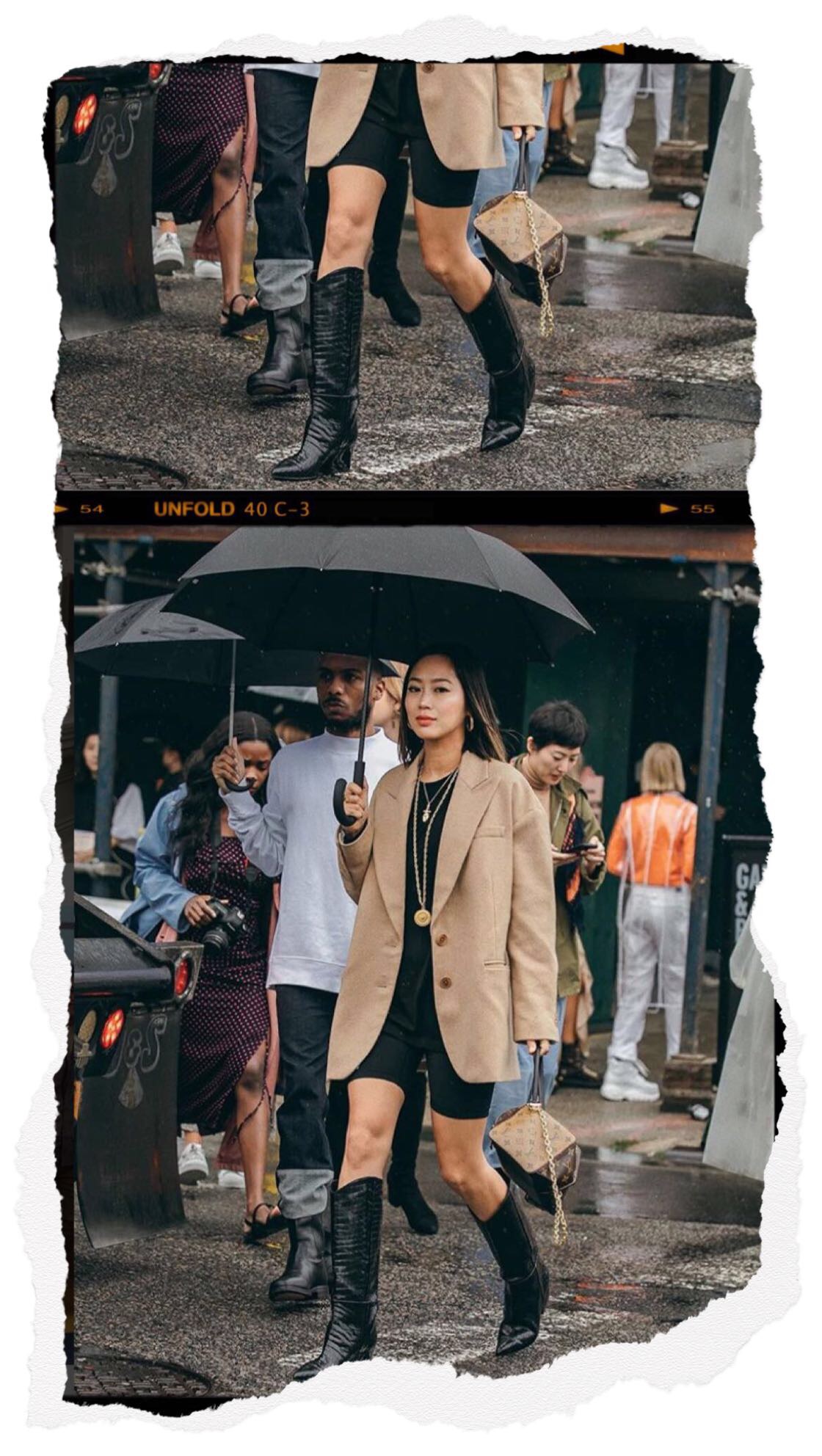 THE COWBOY BOOTS
OK I give in, cowboy boots are in and I think I like them and I also know that I now need a pair. This black patent pair from Topshop are calling to me and so are the Ganni ones but Topshop definitely wins on price point. Those cute cut out hearts though! I think this shot of @songofstyle really sold them to me, she's styled them so well she looks so chic and I'm in love with that blazer! I also have to admit that after toying with the idea I've also gone and ordered myself a pair of cycling shorts, at £5 they hardly break the bank though!
Click on the images below to shop!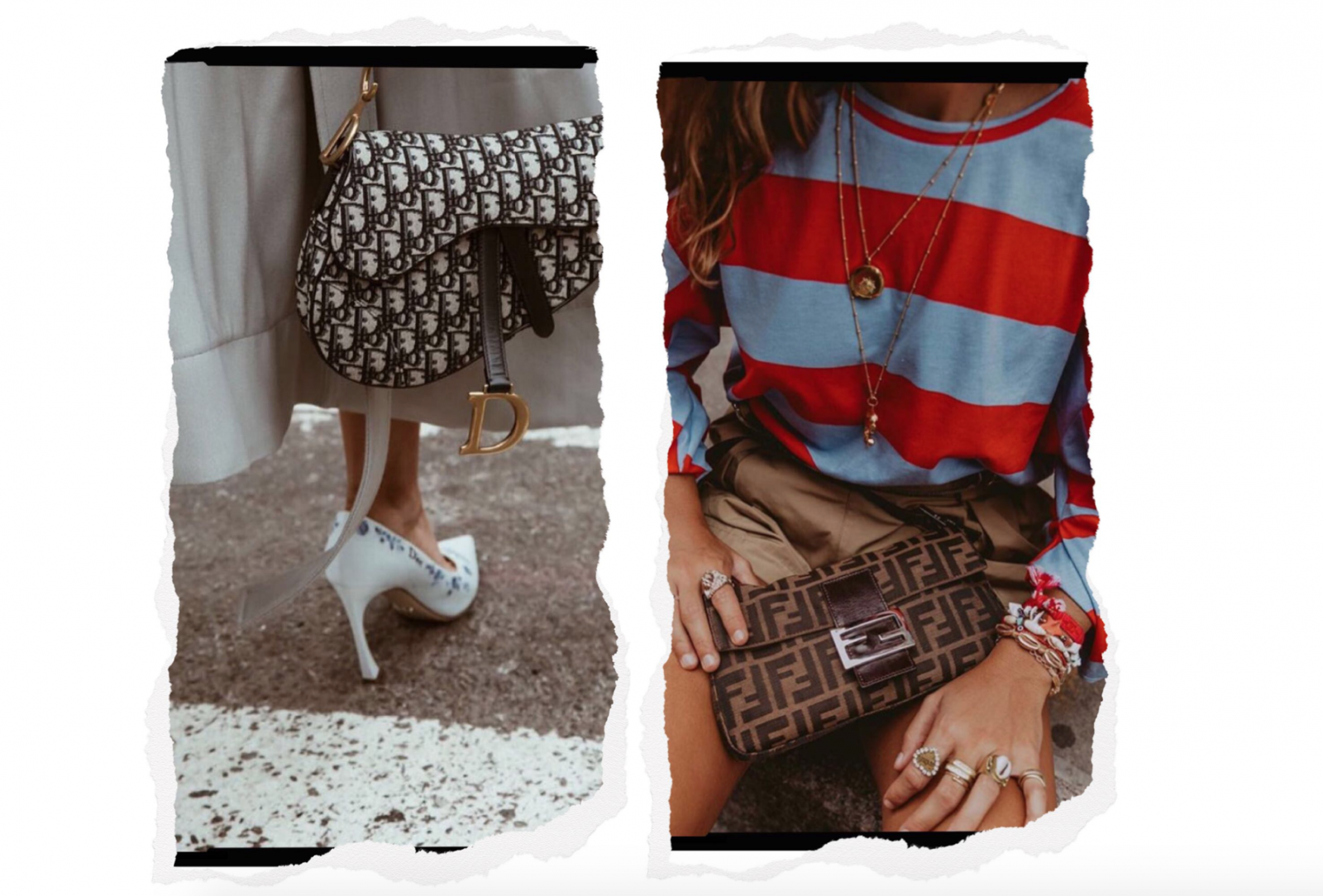 THE DESIGNER MONOGRAM
I legit stopped and stared and zoomed in on everything when the right hand image of @collagevintage popped up on my instagram feed. I love the way she styled it with the clashing bright coloured stripes. It's so different to how I've seen the monogram styled everywhere else, with all neutral tones . . don't get me wrong I also love that look and that's how I probably would style it myself but I was just so drawn to this image! Fendi and Dior monogram are so hot right now and I am loving all of the new Dior monogram bags!
Click on the images below to shop!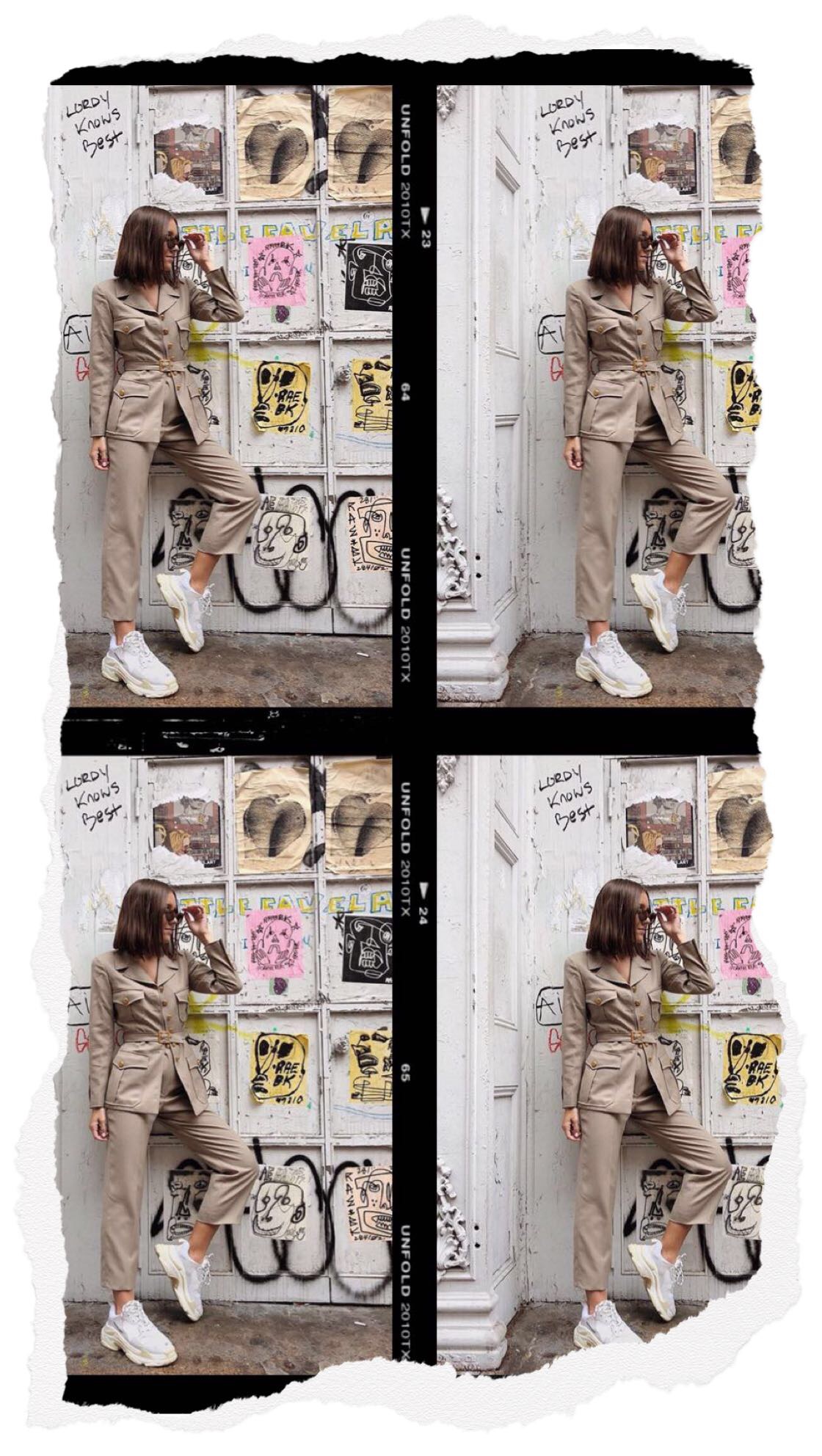 THE BALENCIAGA TRIPLE S
So I spotted @CollageVintage in a pair of these the other day and now I'm convinced that literally anyone could wear them! I thought they were only for super sleek and sassy types but I love her style and relate to it so usually when I see her wearing something I know that I can probably pull it off and it will work with my style too! I ordered a mega chunky pair from Zara to see if I like them then I think I will be taking the plunge ladies and gents!
Click on the images below to shop!




THE SNAKE PRINT EVERYTHING
@LucyWilliams02 looks amazing here in snake print trousers and snake print has taken off so much this season. There were a couple of snake print pieces that did really well from Topshop over the summer but I'm loving the fact that it's transitioned over to autumn as well! I just ordered some snake print jeans and boots! I couldn't decide which ones to get, maybe I'll wear them together!
Click on the images below to shop!




All images from @LucyWilliams02, @CollageVintage, @JaniceJoostemaa, @EmmaLeger, @SongofStyle, @HappilyGrey, @LeonieHanne, @BrittanyXavier and @Negin_Mirsalehi
PS YOU MIGHT LIKE THIS
Key Pieces For LFW Street Style
What's New In My Wardrobe
Chic Workwear | What To Wear To Work