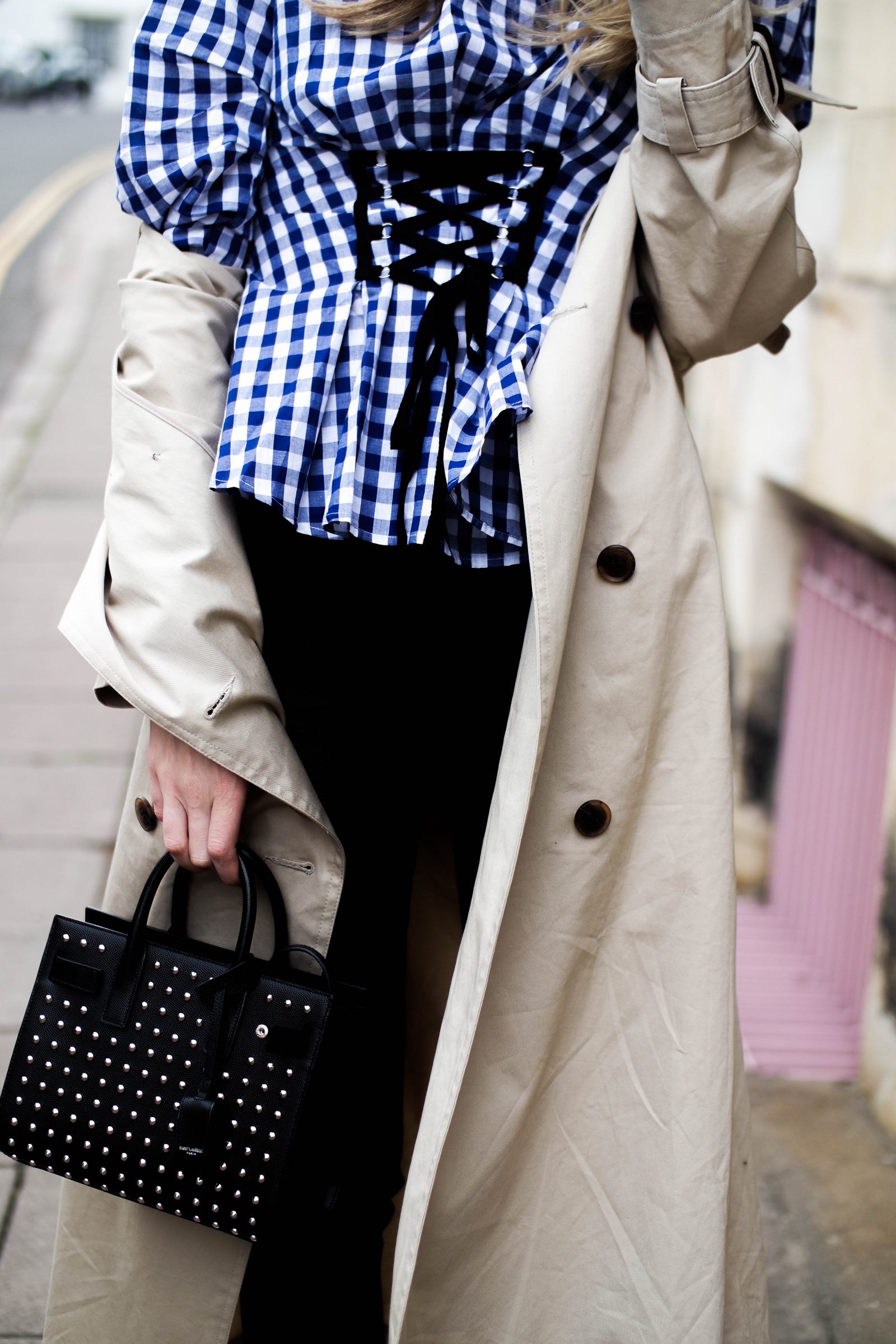 You know before I said about loving pieces that combine multiple trends? Well ladies and gents, I think we've hit the jackpot. This top incorporates not one, not two but THREE of the current trends and did I mention it's only £19?! Yes for £19 you can be rocking a corset, a statement sleeve and my personal favourite gingham, all at once.
Styling The Corset Trend
The corset trend is something I've seen floating around for a while and love on other people but on myself? Not sure. You see, I think it takes the right piece for me to really fall for a trend and get on the bandwagon, it's not often I'll think, "I want to wear the corset trend" then go on a hunt for a piece to fulfil that desire.
The two main ways I've seen the trend worn is in belt form of the traditional corset and an all in one jobby like the beauty I'm wearing in this post. I have to admit I was nearly swayed by some all white tees with the built in corset but there was something naff about them that just didn't get me. The belts I loved but just not on me. Having said this though, as I said, once I'm in, I'm in. And this top was the tipping point so writing this I have a corset belt on order, writing my words then eating them.
Can we also just take a moment for my sunnies? I've been after a pair of Celine sunglasses since Idon'tknowwhen. Though I often find black frames harsh against my skin tone and hair, I really wanted a pair of statement glasses and if there ever was a statement pair of sunnies, its a pair of Celine's. These ones are from Smart Buy Glasses who BTW have the best discounts on the most incredible range of sunnies. Think £150 saving on the Celine shadow's and £200 saving on the Dior split style (next on my list).
Outfit Details
*Trench : Next
*Top : Sheinside
*Jeans : Hush
Shoes : Mango
Bag : Saint Laurent / Affordable Alternative
*Sunglasses : Celine VIA Smart Buy Sunglasses
5 ways to wear the corset trend
So with my new found love for the corset trend, I thought I'd give you a little run down on my top 5 picks from the high street. Let me know which one's your favourite and if you're loving the corset trend or is it just something you can't get on board with?!