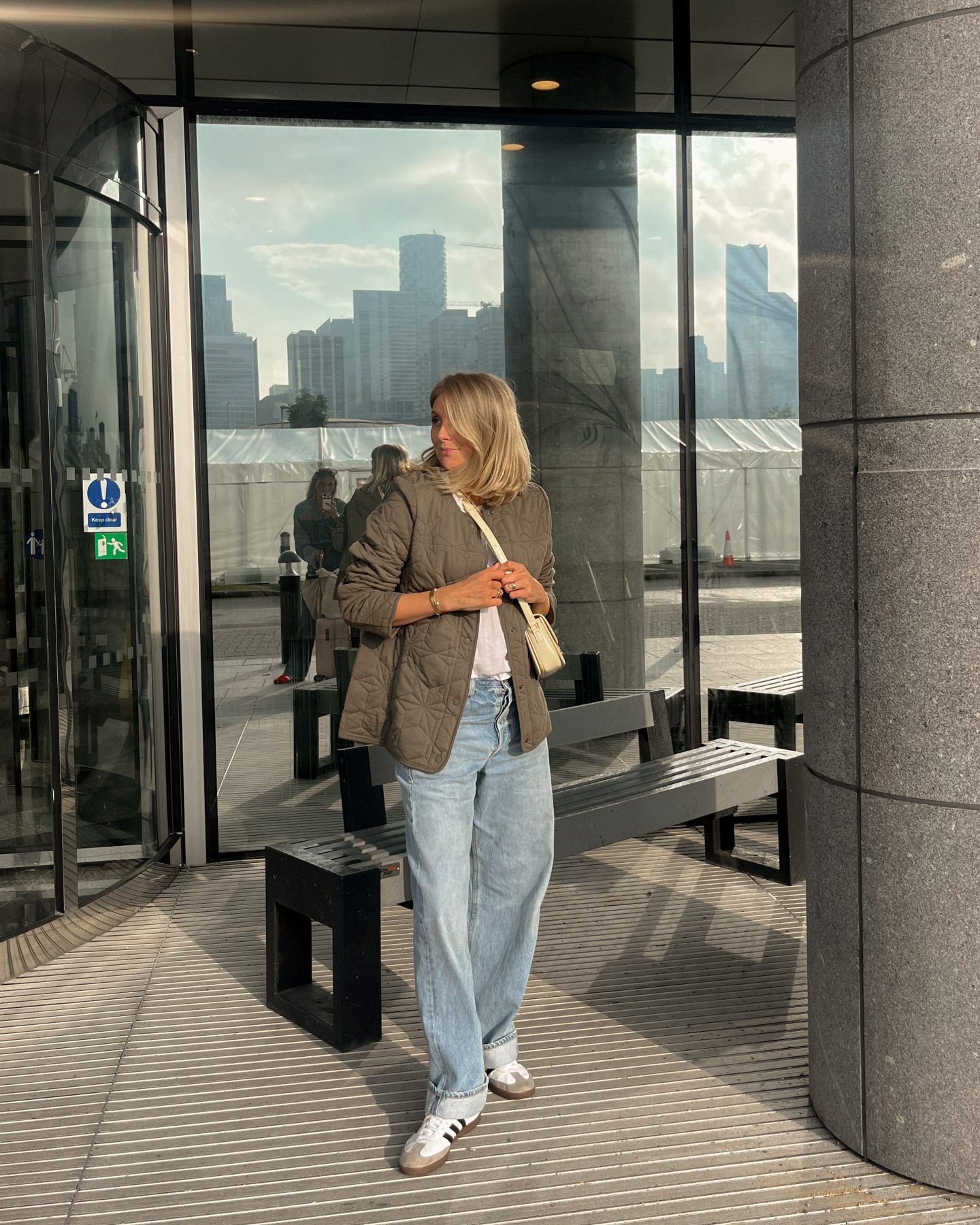 As autumn approaches, or is it already upon us? I don't know about you guys but I'm so ready for layering, cosy knits and autumn outerwear. Don't get me wrong I love bare leg weather and summer dresses but I feel that when the season comes to a close I'm so ready to switch things up. You get to a point where you're fed up of everything you have but you know there's not long left so there's no point in investing in new!
So I am super happy for the excuse to start looking at pieces for my autumn winter wardrobe! I found these pieces from Lands End and think they're going to work so well in my wardrobe throughout the months from now to when it gets colder and then for years to come.
To me a classic cream fleece and a quilted jacket are timeless wardrobe staples for autumn winter. I love them worn separately for now when it's kind of, only just jacket weather ( though British weather can change at the drop of a hat ) or layered up for the cooler months.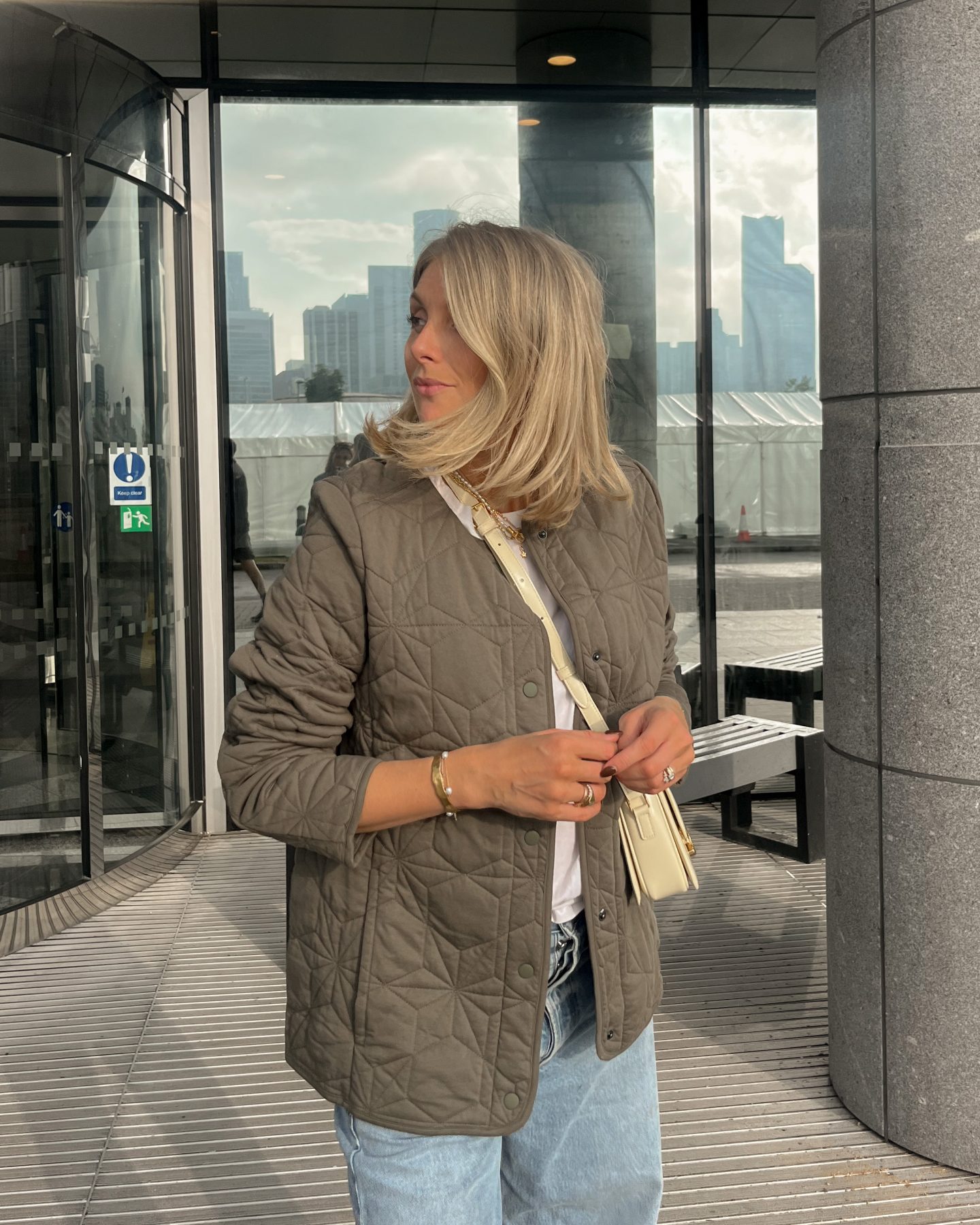 This jacket is the perfect autumn outerwear because it's quite lightweight as jackets go but it does still keep you warm when it needs to! The collarless style with the quilting is so chic and easy to style I don't think there's much in my wardrobe that I wouldn't wear it with. You could even size right up on this for an oversized fit.
I styled it how I have been dressing everyday recently for this in between weather; jeans, trainers and a white tee. I love that it dresses it up a bit and makes it look like I've put an ounce of effort into my outfit which really I haven't at all.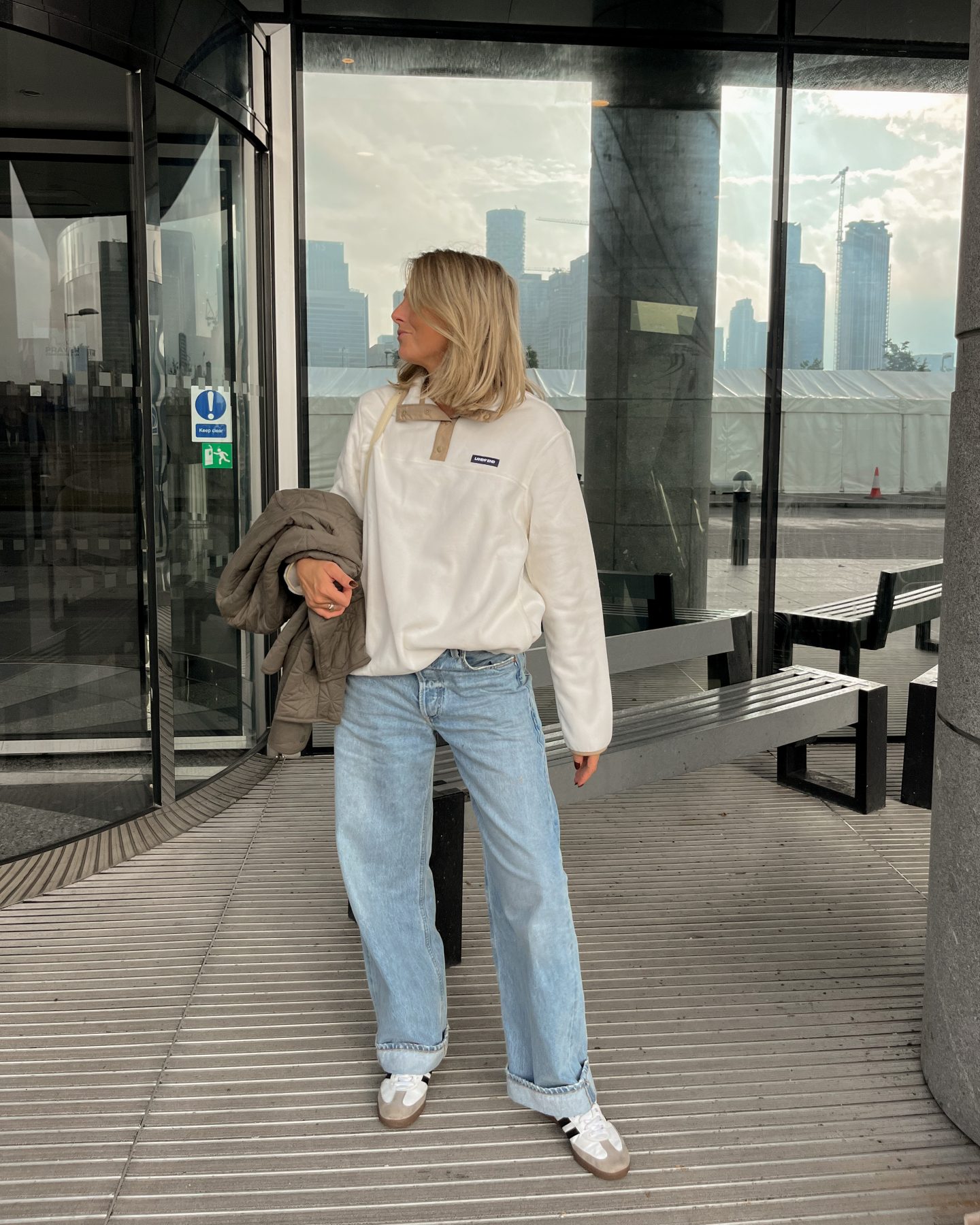 Then we have the fleece, super cosy and I love this simple style. So much so that I actually also got it in the blue Aztec print. They look really expensive but are a great price point and I actually think this looks great with my wide leg jeans. Another one you can just throw on over your jeans and t shirt look! Again I would also love it a few sizes up so it's got a more oversized feel to it!
Lands End have so many great options for autumn outerwear this season from practical to stylish to both! It's definitely worth checking them out if your outerwear needs an upgrade!