You guys must have known this blog post was coming right!? The gilet obsession is real! Ever since I picked up this beauty from arket I've been obsessed! Something I actually picked up thinking I don't know how much I'll wear it has quickly become a wardrobe favourite! I'm calling it, the gilet is this autumns outerwear hero!
This post contains affiliate links & gifted items
I honestly didn't know how much I would wear this when I first picked it up and really ummed and ahhd about whether to get it because of said dilemma but I've actually found that it goes with everything and is so easy to wear! I've always been someone to scoff at the idea of a gilet coming from a private school it always reminds me of the jocks and "toffs" but this season fashion has made the gilet cool. Don't get me wrong it has to be a certain type of gilet but I am here for it, once again eating my words in the name of fashion!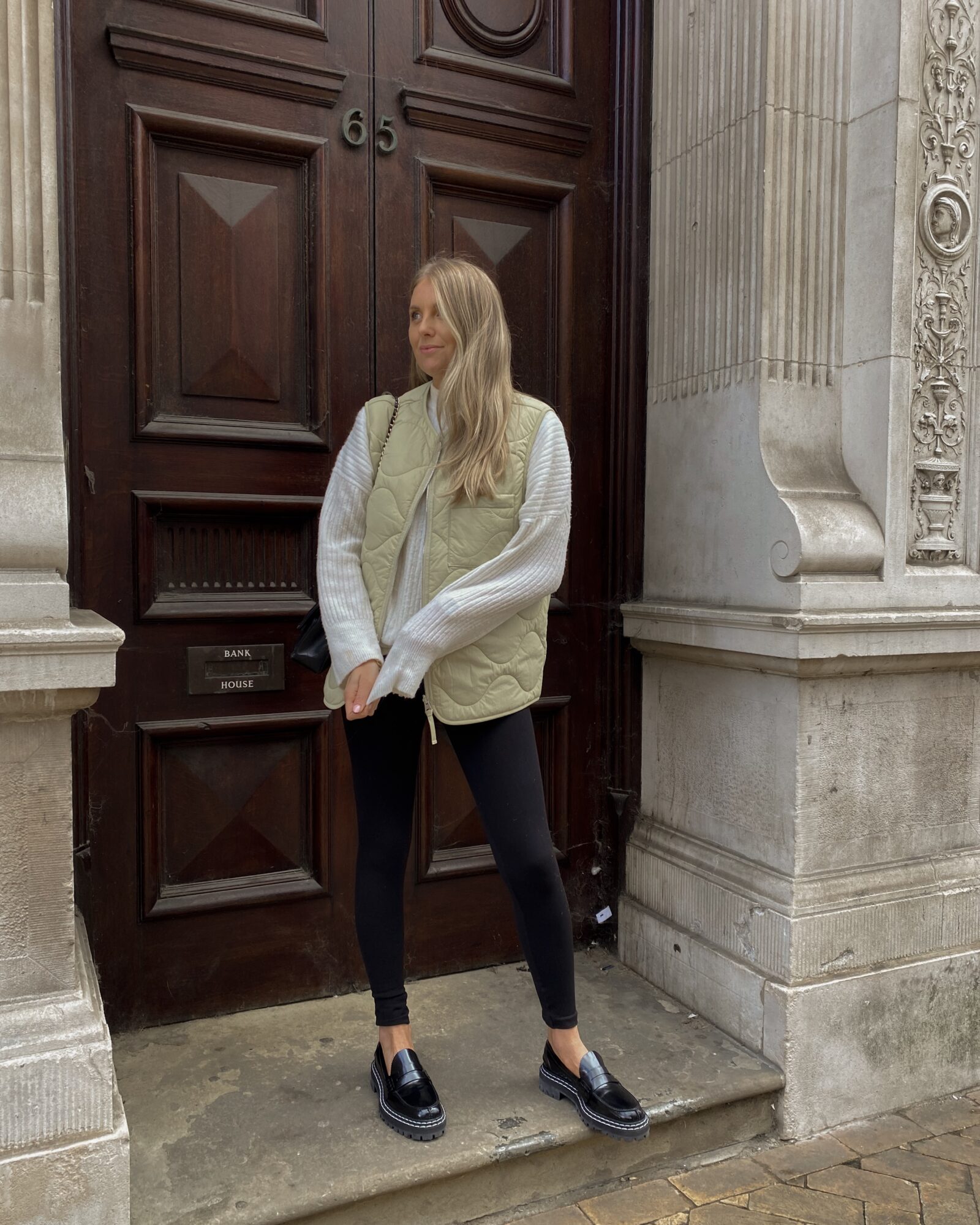 SHOP THE LOOK
Click on the images below to shop!




Autumns Outerwear Hero : The Gilet
So khaki quilted gilets are definitley my preference but when I saw this one pop up on mango I kind of fell in love! There's something so effortlessly chic about a sleeveless leather jacket I just can't help but love it! Again something last year I would say belonged in a hells angels wardrobe and only there, if there's one thing you can count on is that I will absolutely change my mind!!!
Mango have some amazing gilets in and actually I think most of these are mango! I am loving this oversized long one and also the cropped version with the pockets. So perfect for layering in autumn outfits!
1 Sleeveless Biker Jacket – Shop Here
2 Pale Green Gilet (mine) – Shop Here
3 Beige Faux Leather Gilet – Shop Here
4 Oversized Khaki Gilet – Shop Here
5 White Padded Gilet – Shop Here
6 Khaki Quilted Gilet – Shop Here
7 Cropped Khaki Gilet – Shop Here
PS YOU MIGHT LIKE THIS ..
New in H&M Autumn Winter
Arket Autumn Winter Faves
7 Easy Autumn 2021 Trends to wear Now