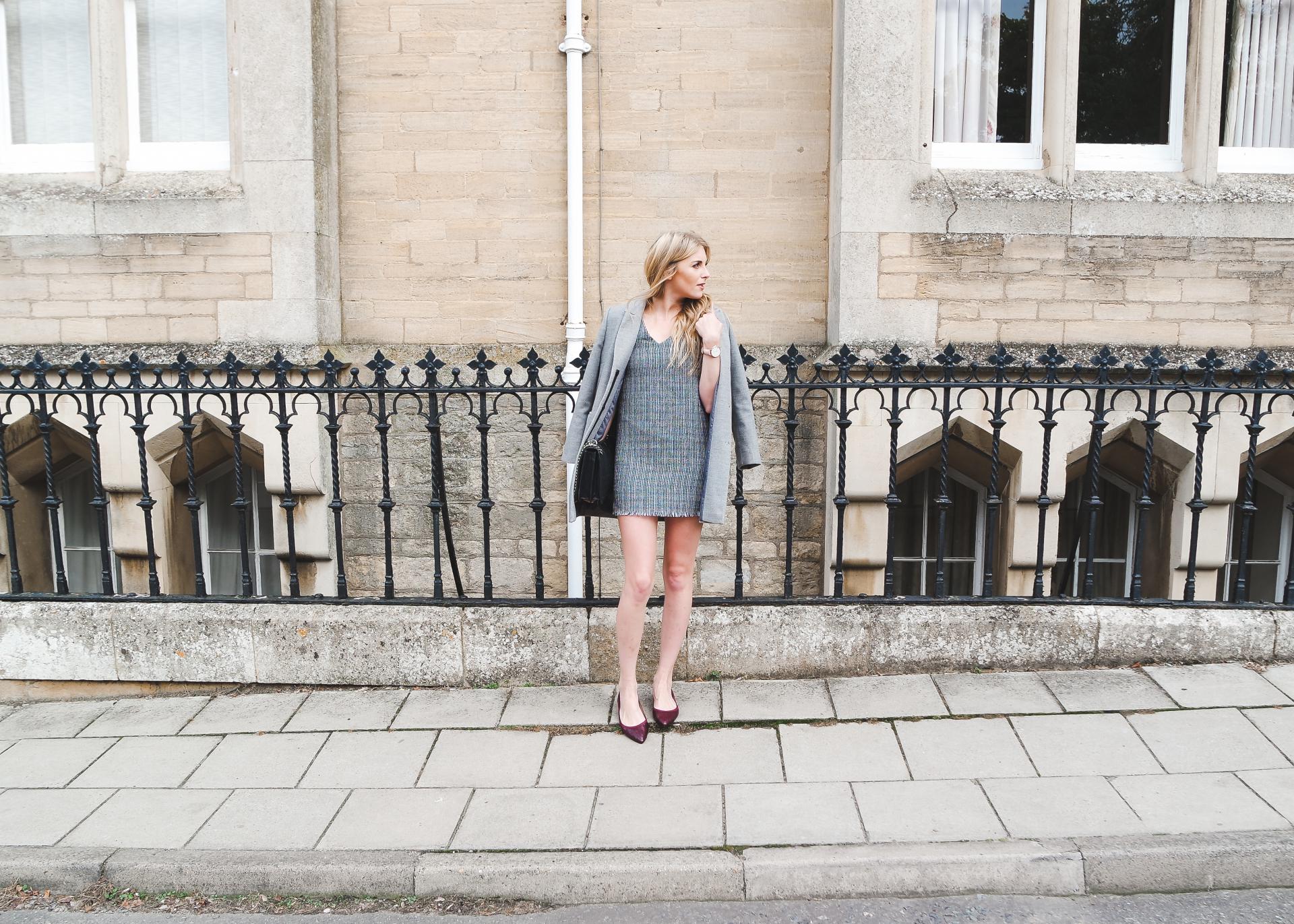 I was sent this Chanel esque dress from the lovely ladies over at Fashion Bazaar. I love the tweed style that makes it look like a luxury piece and had me walking round thinking I was an extra in Gossip Girl. If I'm honest I didn't know how to wear it to begin with, this is back when no one had told the weather what month we were in so it was bloody freezing. I still detest tights so went bare with these pumps from Karen Kozangian.
It's quite a small dress with no give what so ever so I would definitely recommend sizing up on this one! As someone who usually wears a more loose style I decided to finish the look off with my coat to make it feel more me.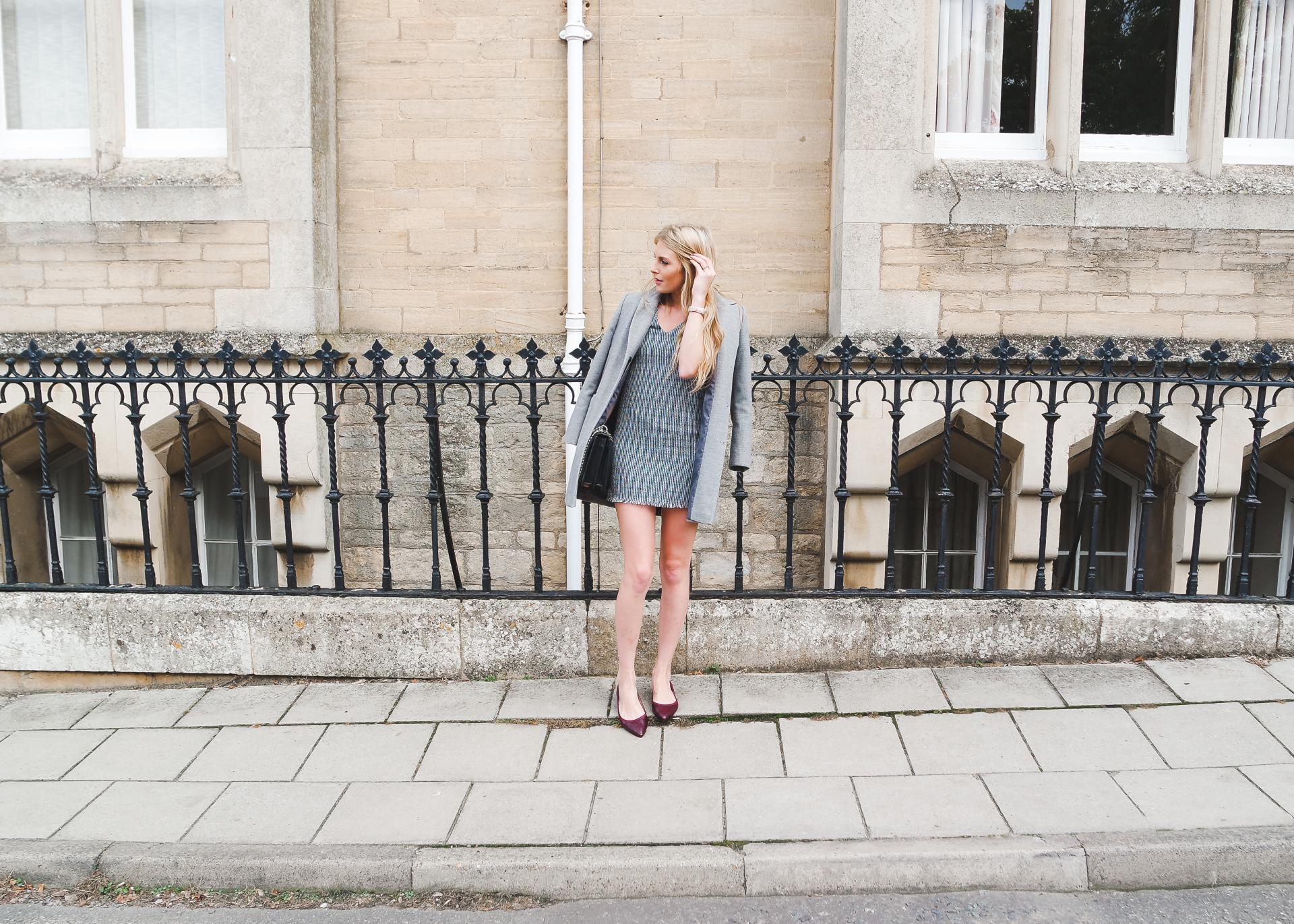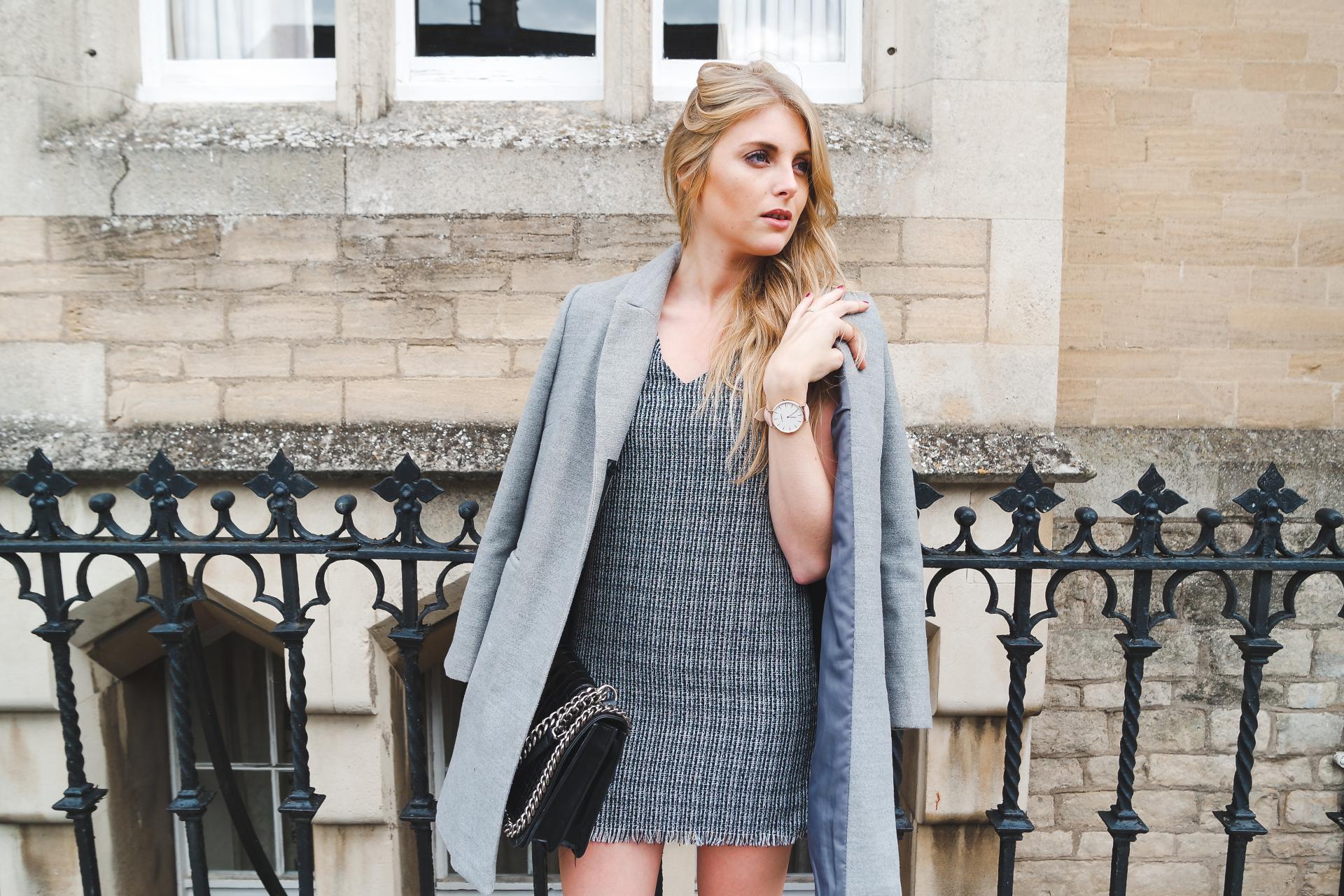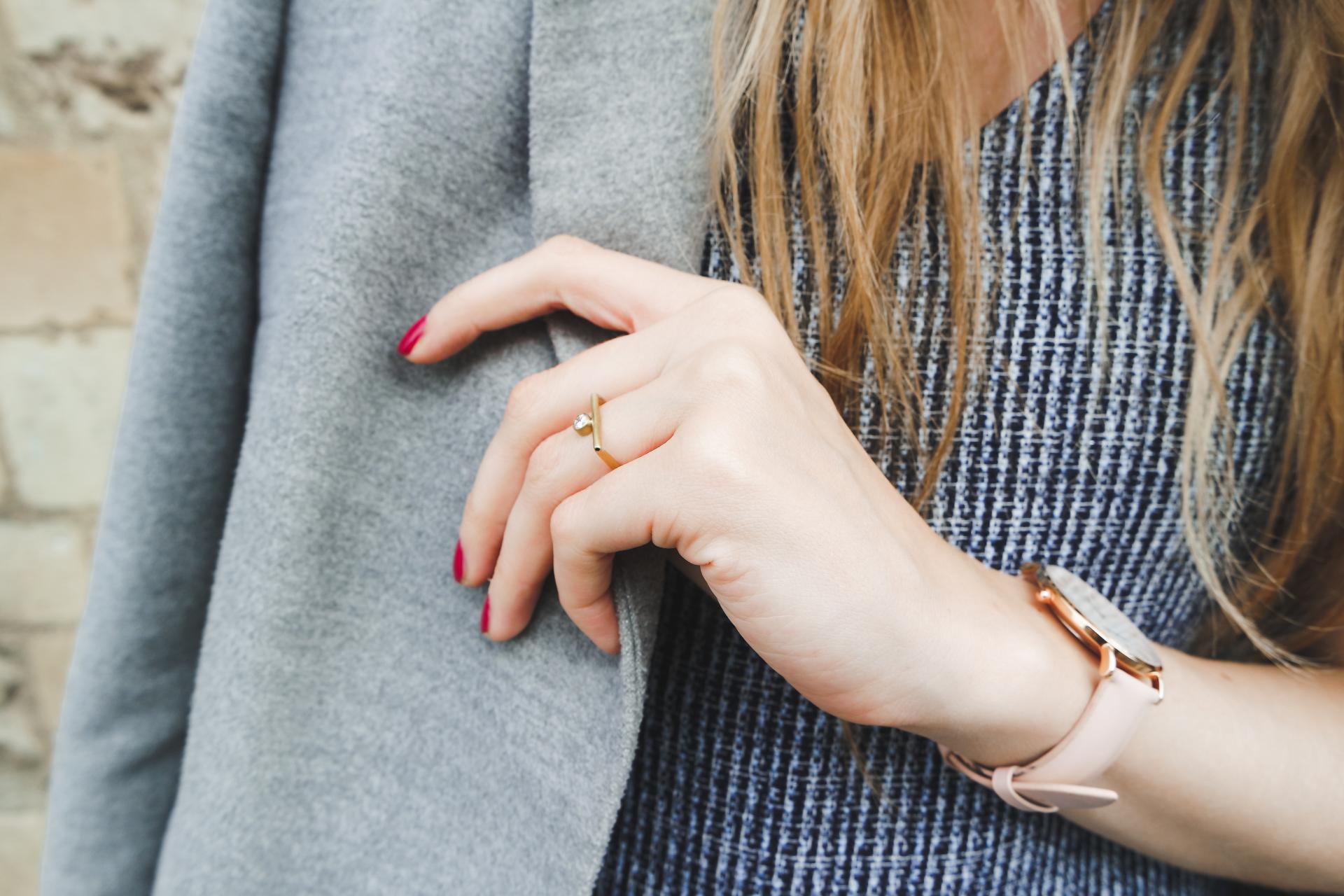 I'm loving the details in this outfit, this is probably my favourite image from the shoot. You can see the beautiful texture of the tweed-ish material on the dress which compliments my watch and ring. I wasn't sure how I felt about this ring from Perka Design when I first got it, it's so unusual!
I'm absolutely obsessed with croc skin slash any kind of texture. I love these wine coloured points from Kozangian, I only seem to own boots or sandals and have been wanting a pair of flat shoes for a while but every pair I find there's always some reason why they aren't the ones.
I definitely think that the accessories are what makes this outfit work, but let's be honest, you can make any outfit work with the right pair of shoes!!
What do you think to this look? I'd love to hear your thoughts!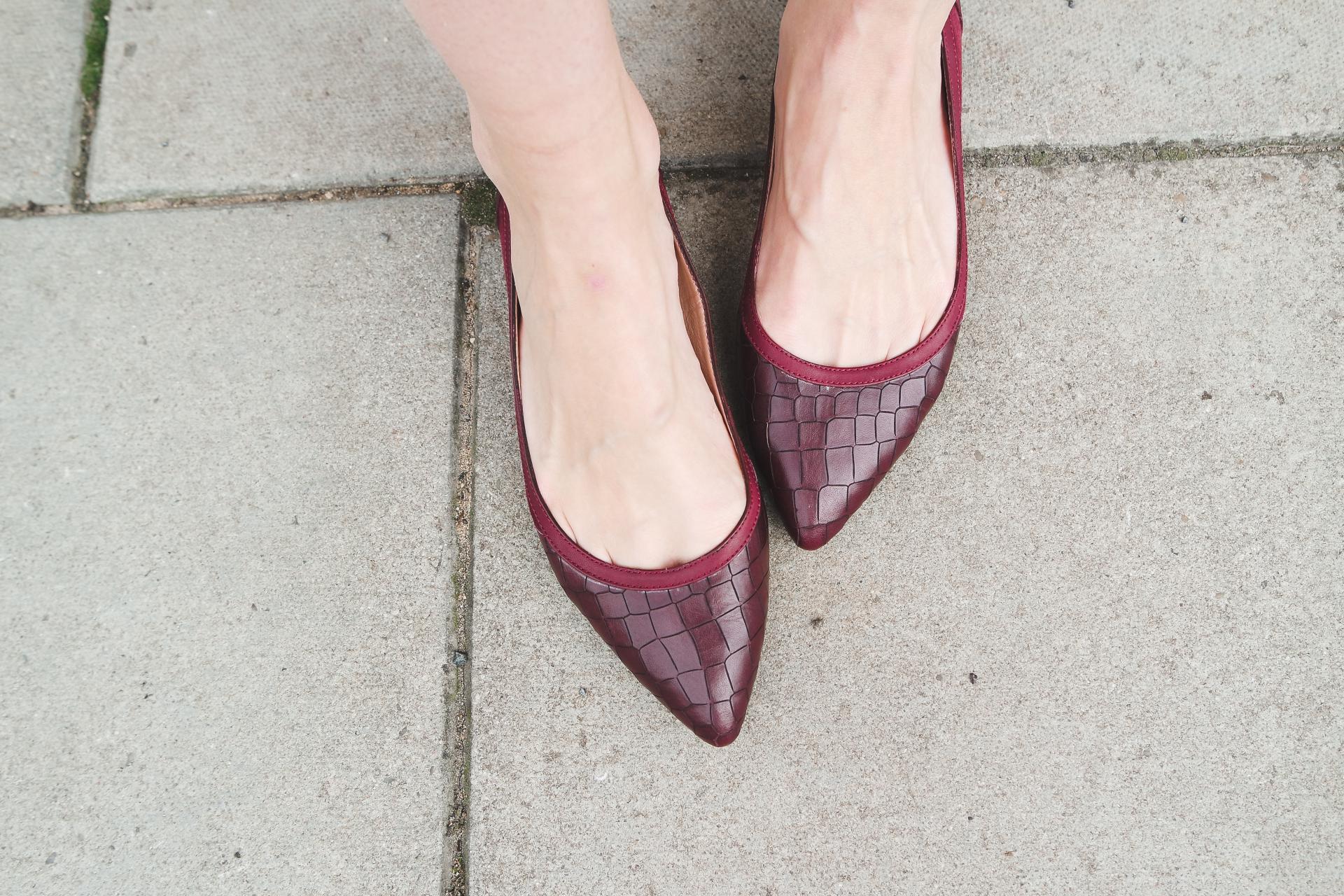 Coat : Topshop Old | *Dress : Fashion Bazaar | *Shoes : Kozangian | *Watch : Urban Watch | *Ring : Perka Design | Bag : Zara Old
Don't forget to follow me on Bloglovin'