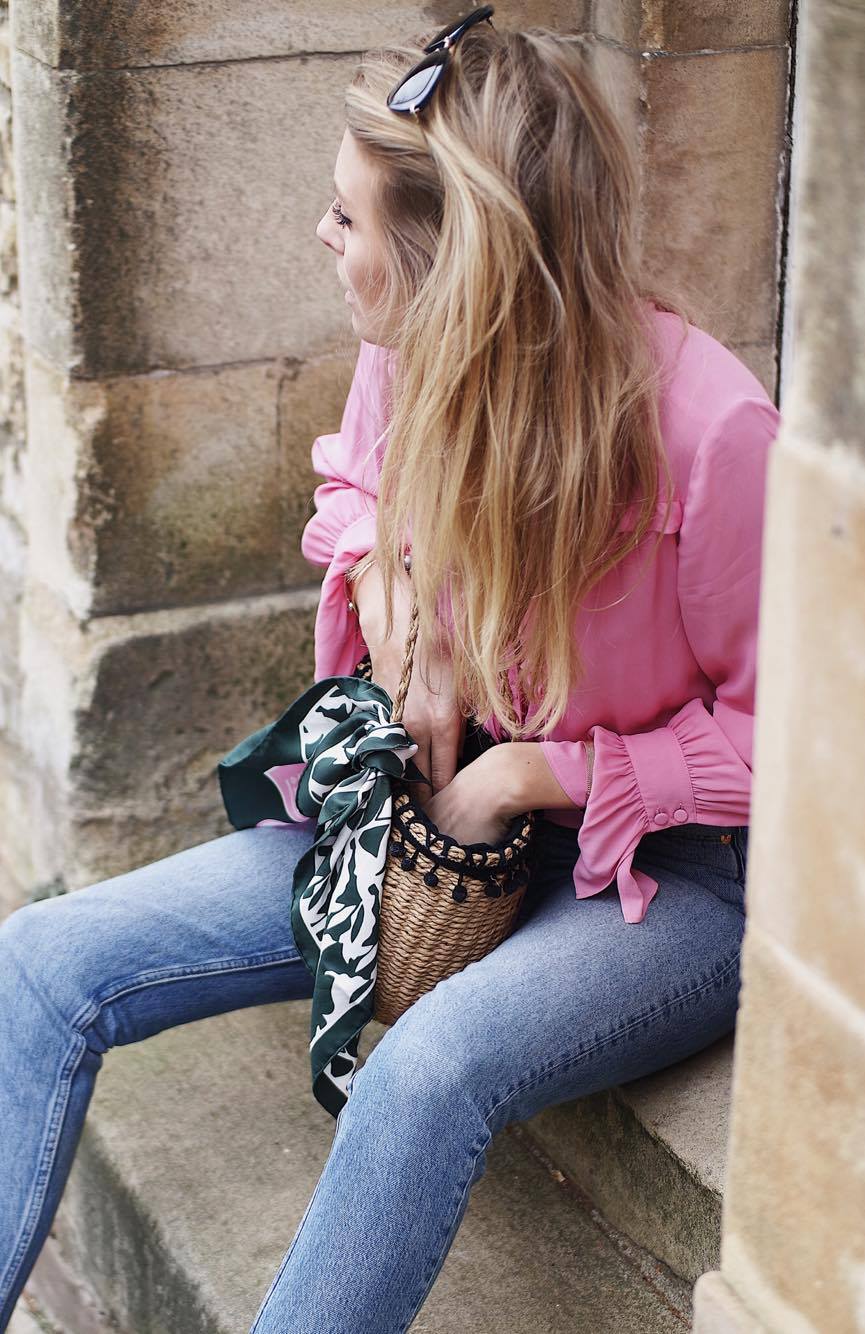 So I may not live in LA and I may not be in the oh so incredible Revolve House, no not even close to attending Coachella. But that doesn't stop a gal from dreaming right?! Ever since I got into following and enjoying fashion blogs I've always had visiting Coachella on my bucket list and one day I'll be there. But until then, I'll keep posting outfits with Coachella vibes then promptly running back to my car for my far more appropriate English vibe knitwear.
Coachella Vibes
I feel like this outfit is really different to my usual styling. I mean, each piece is something I would wear but perhaps its just the combination of the slightly cray shoes and the colour that's making me look so unme. I also was trying to pin down when I was editing these pictures why I look so weird! Lipstick! I forgot to put lipstick on! How weird that I never used to wear it and now if I don't wear it I look dead!!
I'm seriously loving the really fun feel off this look and thought it had major Coachella vibes! I got the shirt from &OtherStories and it looks amazing with so many different looks. I'm picturing it with high waisted denim shorts and skirts when we actually start to shed some layers and shoe some skin here in the UK but for now it also looks cute with the flared sleeves poking out of the sleeves of your jumper or coat . . whichever is your preferred choice of warmth!
The shoes were giving me major Chiara Ferragani vibes and can picture them looking amazing with a little white dress or again a denim skirt and cami or something super simple! A word of warning, walking in them is something that has to be learnt, lets just say its a talent!
Shop The Post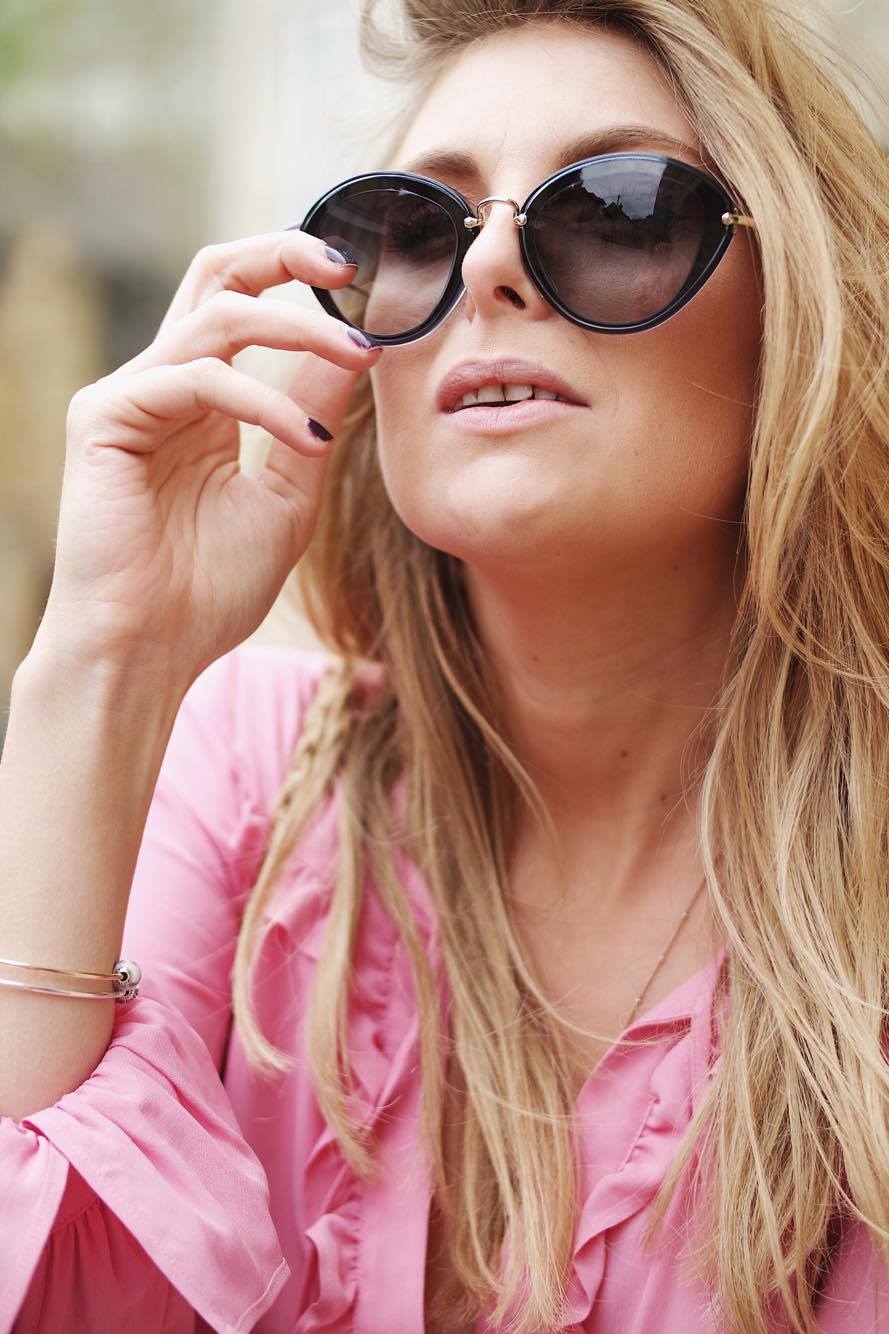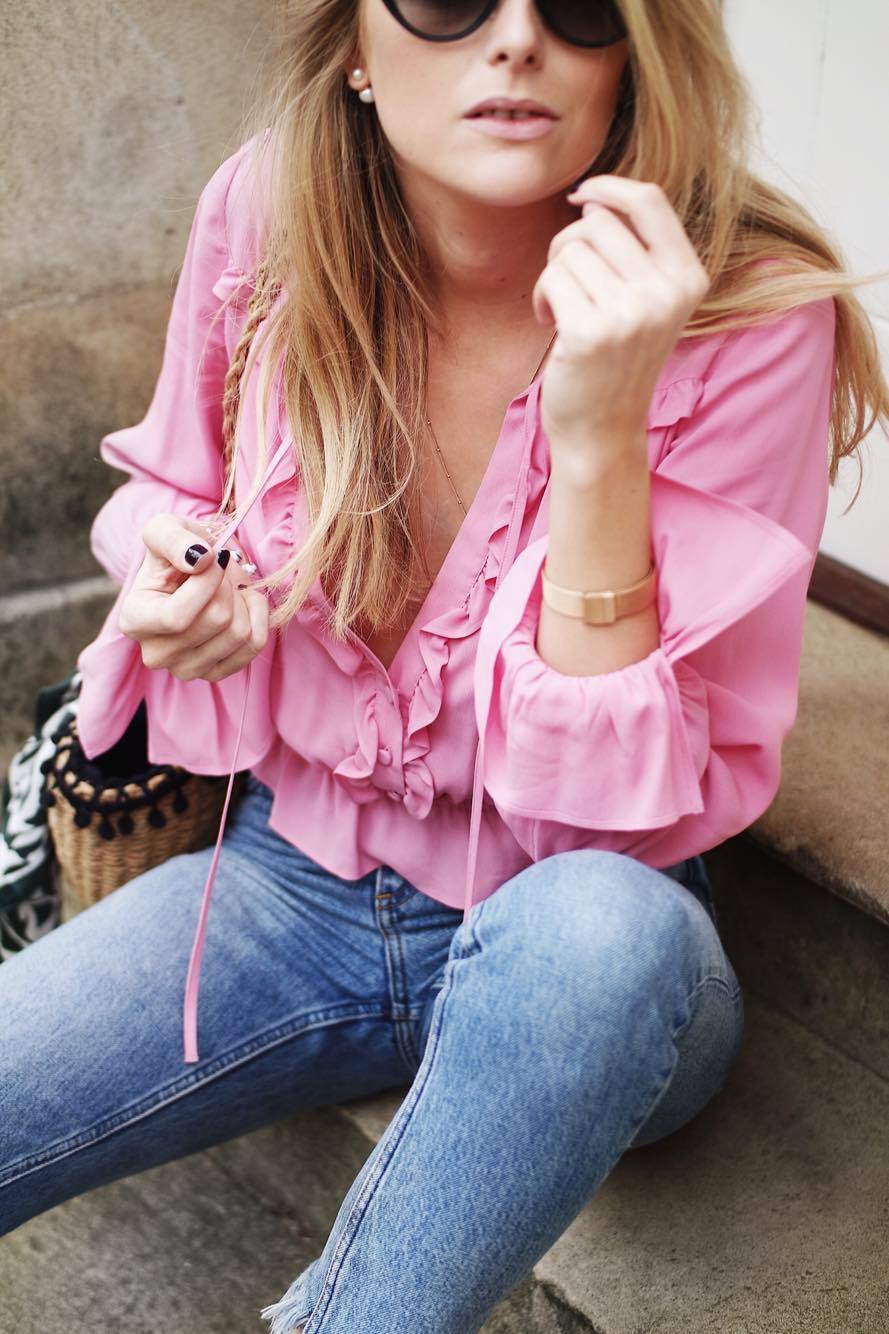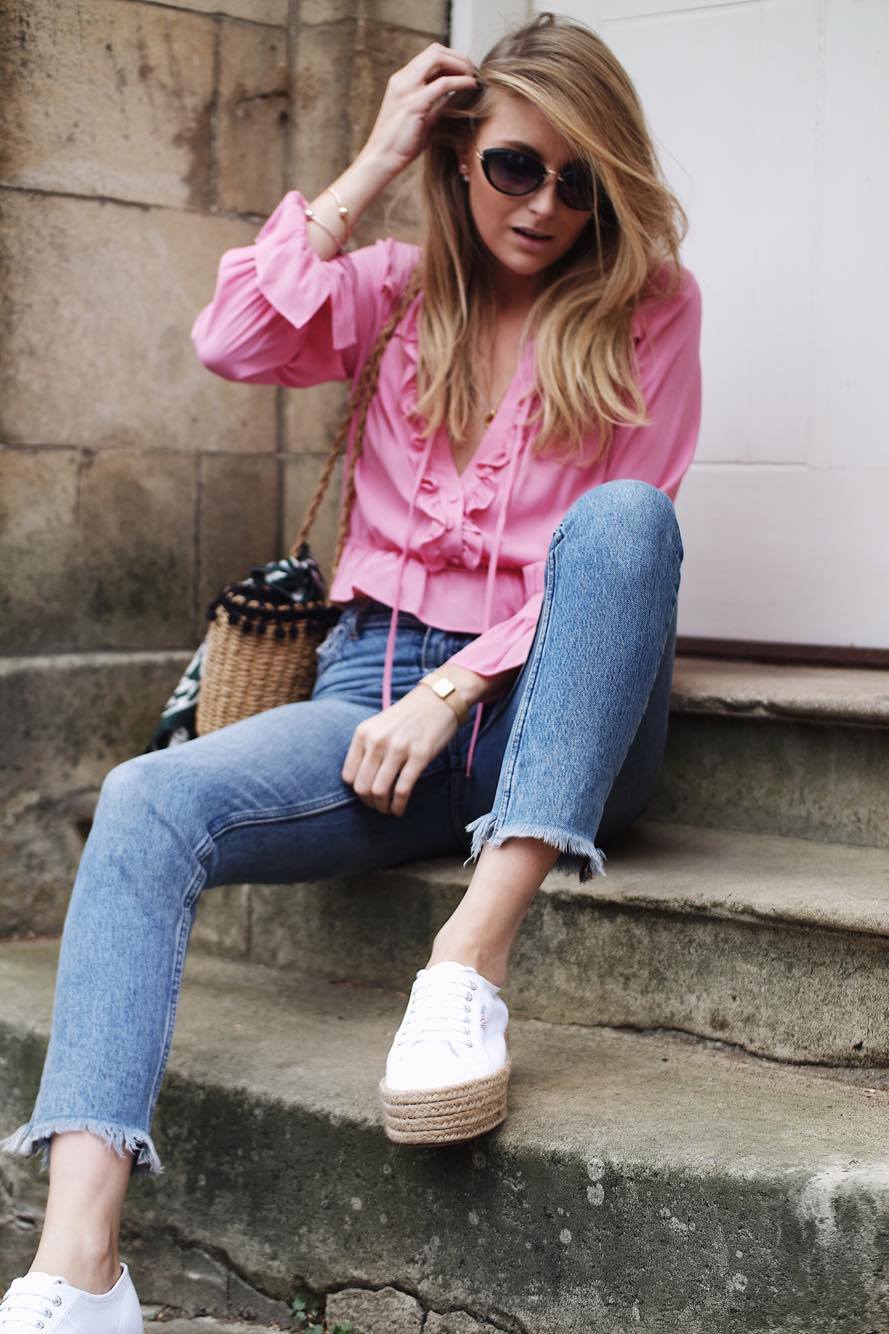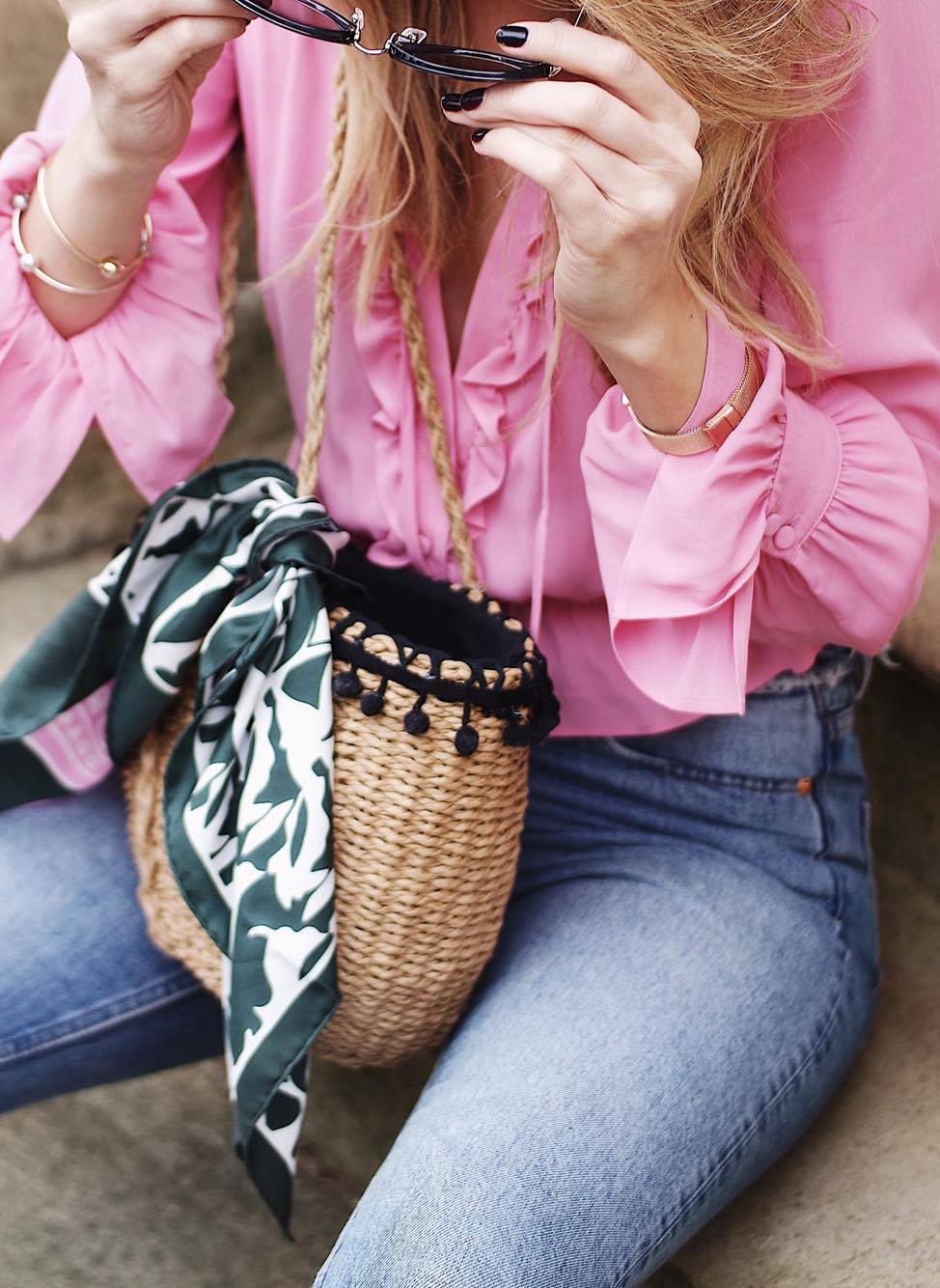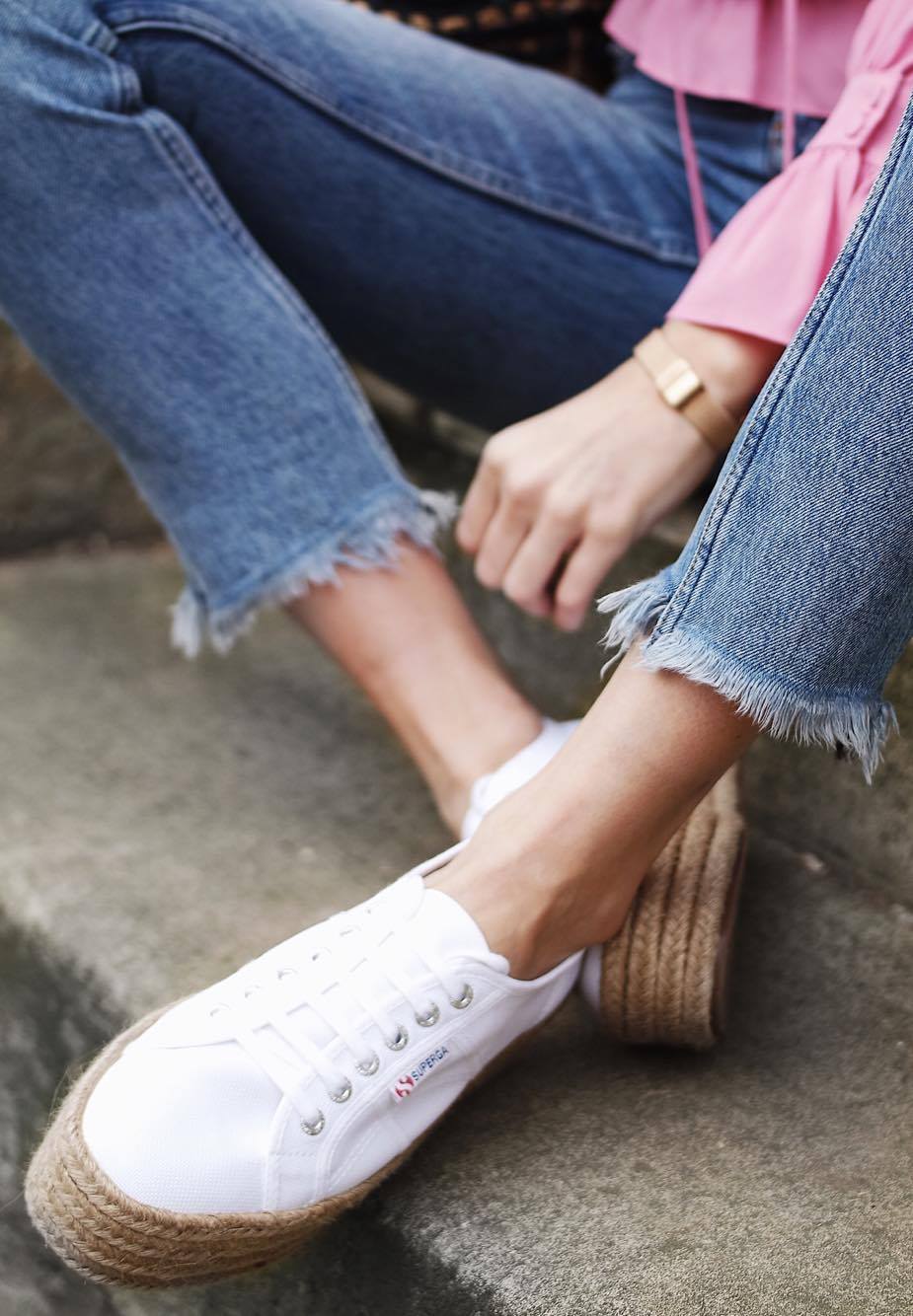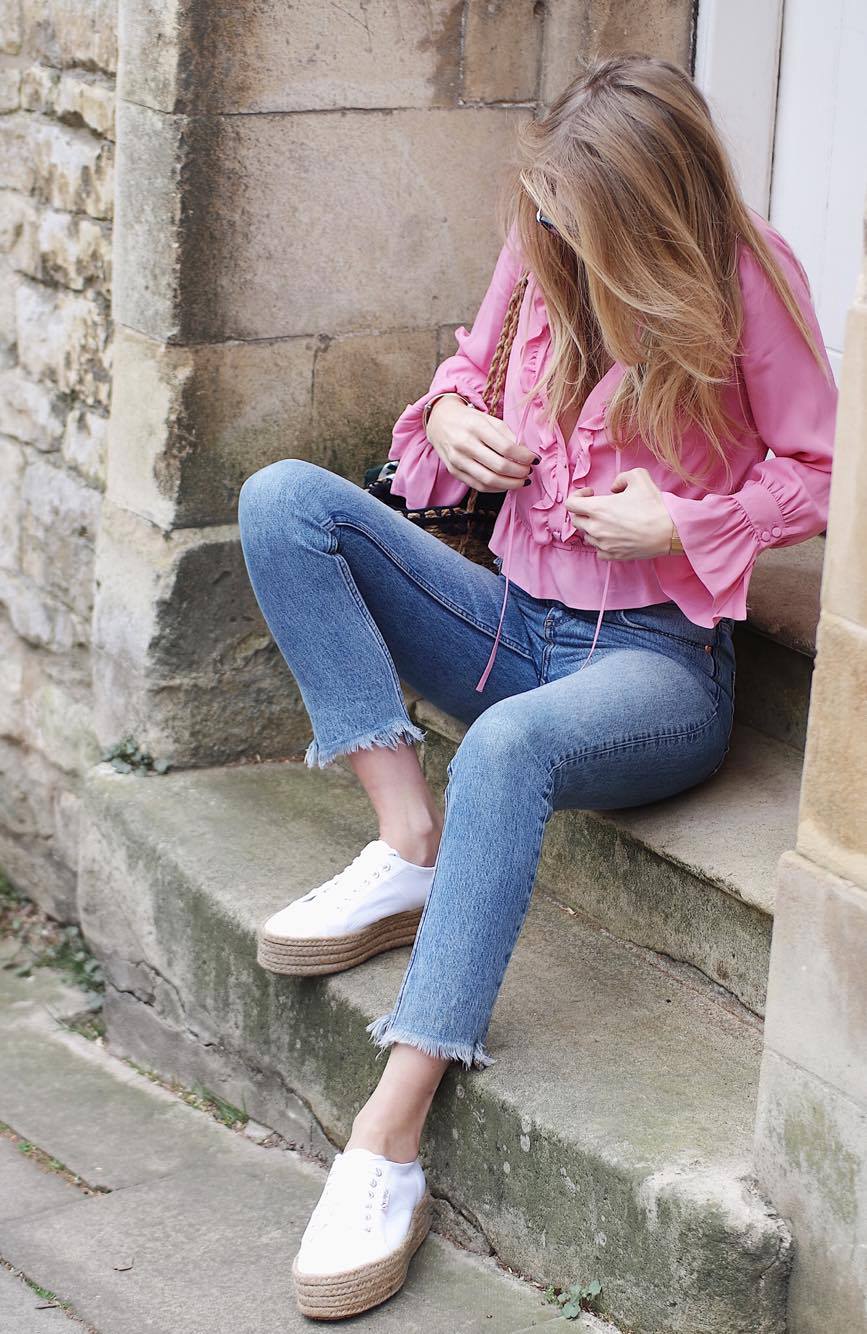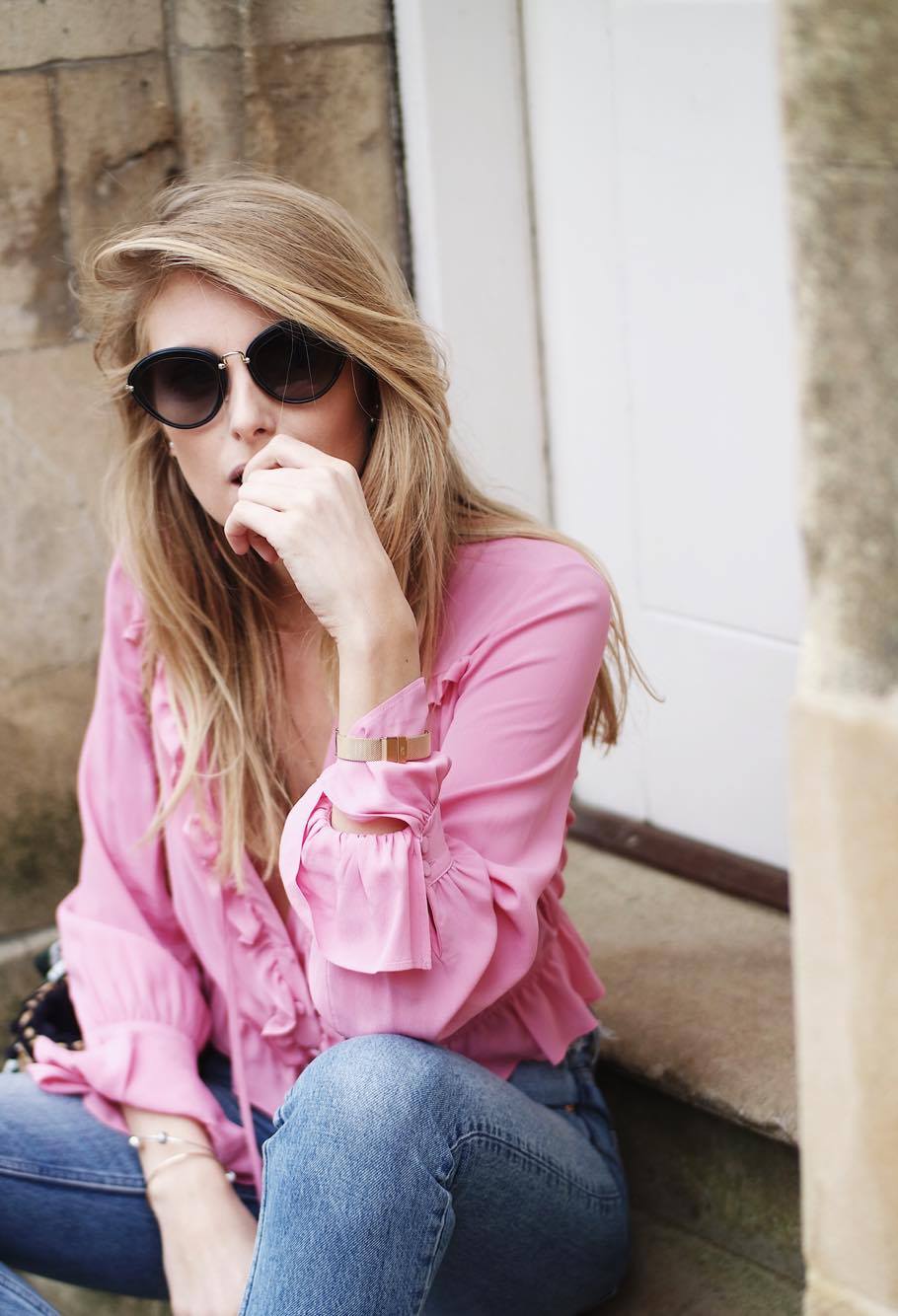 I went for super light colours because of the Coachella vibe I had going on but I can seriously picture this shirt with some skinny black jeans and court shoes looking insane. If you saw my recent blogger mail haul on my youtube channel you'll know that I have a lot of pink back in my wardrobe so be prepared for a pink summer!
These sunnies from The Sunglasses Shop are my new babies. I've been wanting a pair of Miu Miu sunglasses for ever, if even just for the beautiful pink velvet case . . yes I'm an instagram slave and I don't have one shred of shame. Anyway, I love them and they're such an amazing alternative to my Raybans which I've been wearing loads so you can expect to be seeing these more!
Outfit Details
*Top : &OtherStories
Jeans : Monki
*Shoes : Superga
*Sunglasses : Miu Miu @ Sunglasses Shop
Bag : ZARA
Scarf : DIOR – Alternative Here / Affordable Alternative Here
*Necklace : Missoma
*Silver Bracelet : Pandora
*Gold Bracelet : Pandora
*Watch : Daniel Wellington
*Earrings : Pandora