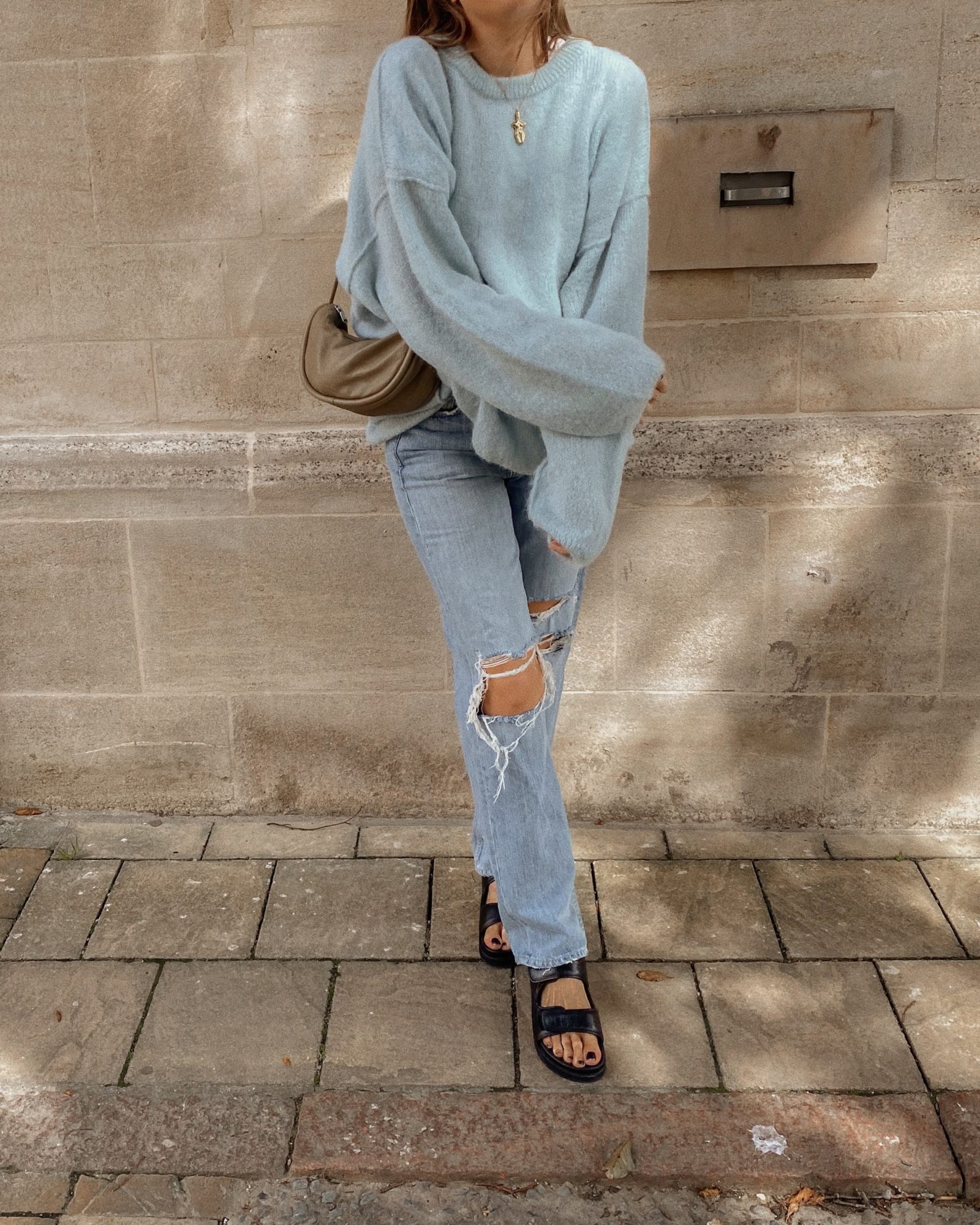 Hey guys!
I can't believe we're in September already! I feel like since last autumn my style has become super casual and whilst, don't get me wrong, I still love a blazer, I see myself spending most of this winter in relaxed layering and not just (but largely) because I doubt I'll be fitting in jeans and tailoring for much longer! Since lockdown began I've become extremely attached to my sweatpants and I can't see myself parting with them anytime soon now that we're all venturing back into the "real world". Is anyone else feeling the same? I'm seeing a whole lot of sweatpants related autumn outfits!
THIS POST CONTAINS GIFTED ITEMS AND AFFILIATE LINKS
Click on the images below to shop!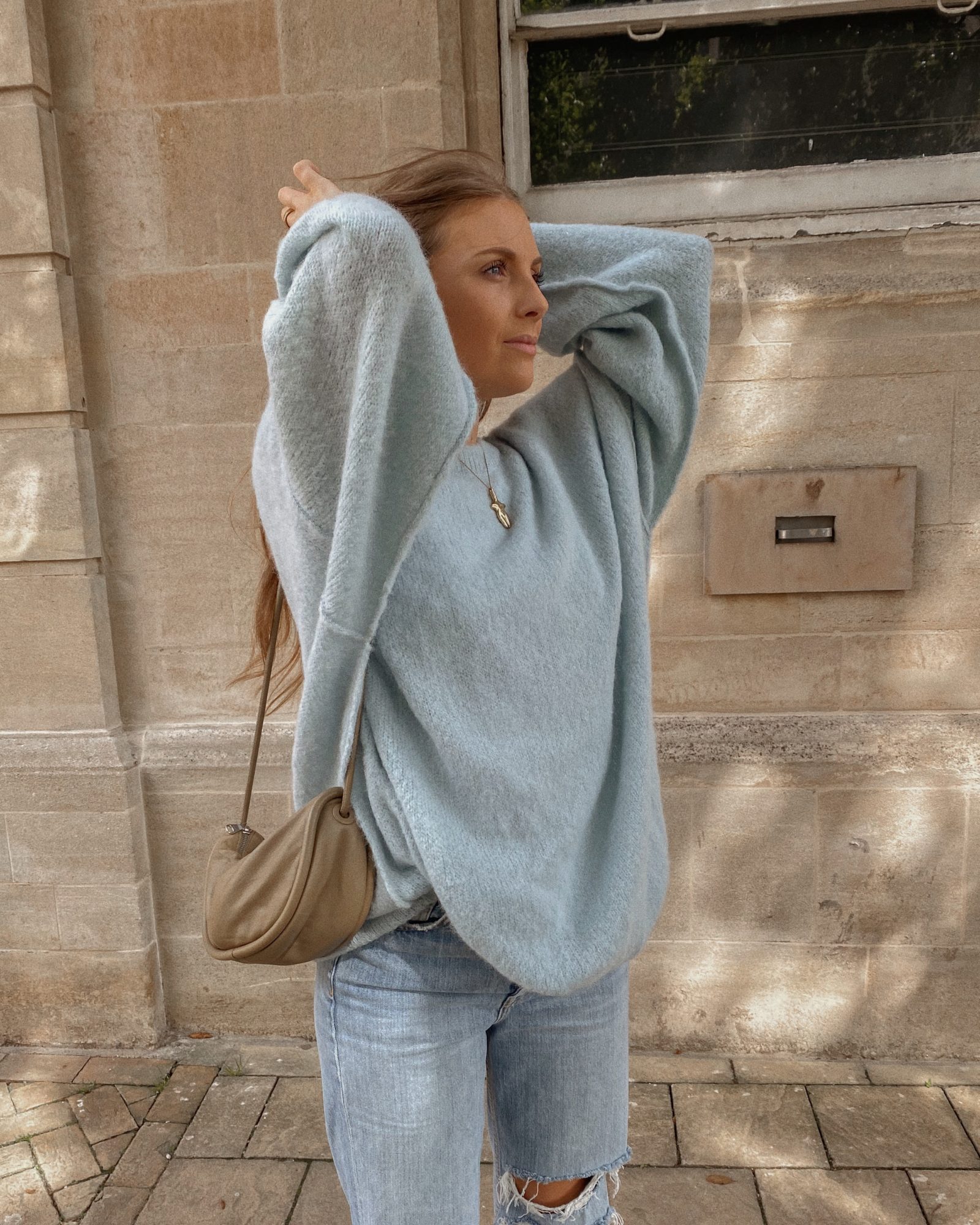 Easing Into Autumn Outfits
This Free People jumper arrived in the post on Tuesday and as I write this on Friday I've worn it every day since it arrived. I literally took the label off and put it on straight away and have only taken it off to sleep this week. It's so soft and cosy and the colour is just so calming to me, I'm loving this all blue look, adding a sort of pastel summery vibe to my autumn outfits. Because I'm not ready to let go yet, hence the cozy jumper and sandals. I'm working with it.
This jumper does actually come in a variety of different colours so I'm currently deliberating over which colour to get next, I'm thinking it's got to be the light grey or the cream right?Classics! Also toying with the idea of styling it with my fave Amazon mens linen shirt, I think it could be a cute preppy look, something I'm looking to bring into my autumn wardrobe after loving all of my summer preppy outfits!
I made my first autumn shoe purchase earlier in the week, a pair of chunky Doc Martens. They arrived this morning and I'm not gonna lie I'm a little intimidated by them, apparently they are so hard to wear in but once you do they're the comfiest shoes ever, I wonder if you can hire people to do that for you?? I feel like once it get's too cold for toes out the doc martens would switch out with the sandals for this outfit perfectly! What do you think?
SHOP THE POST
Click on the images below to shop!




CLICK HERE TO CHECK OUT MY DAILY OUTFITS
PS You might also like 9 H&M Home Peices I'm Loving or Monki Denim Review