I've never been to LFW before so I decided to go on the most tame days the Thursday and Friday, and skipped the shows to ease myself in with just events and hangouts.
Don't get me wrong, shows would have been amazing and I do regret passing up the opportunity after going down there, but at the time I just felt anxious and uncomfortable about the whole thing and wanted to be comfortable so that I could actually enjoy it!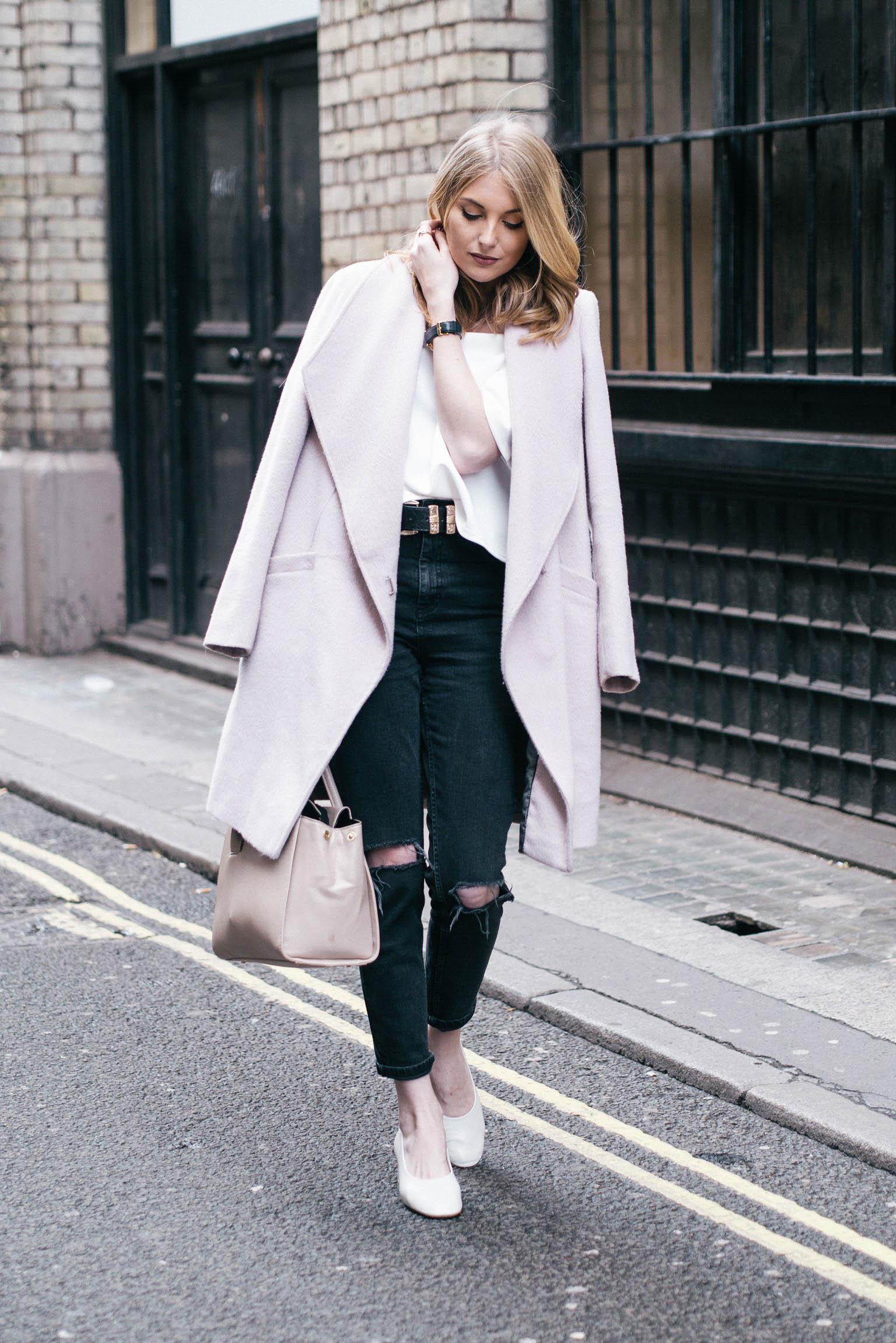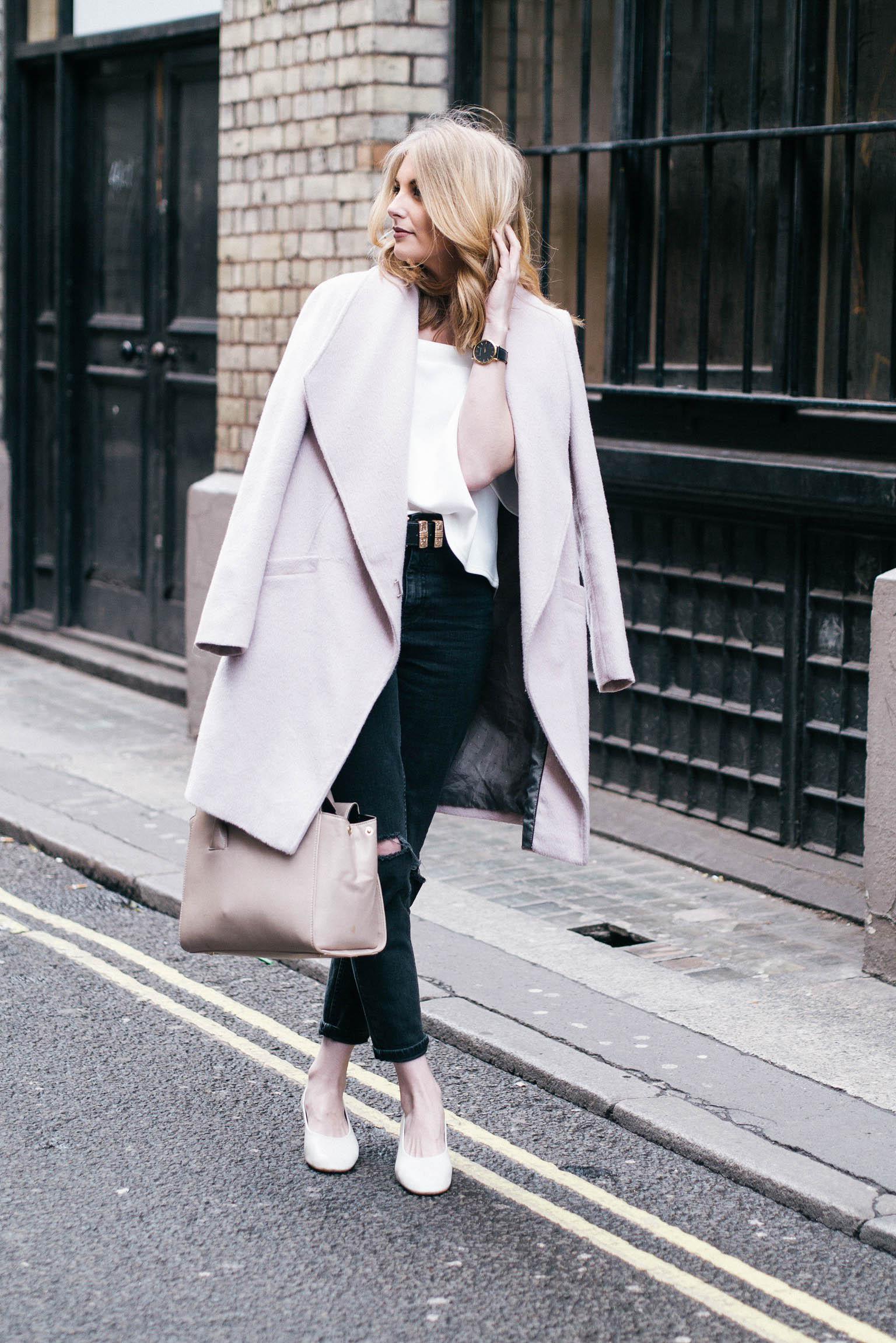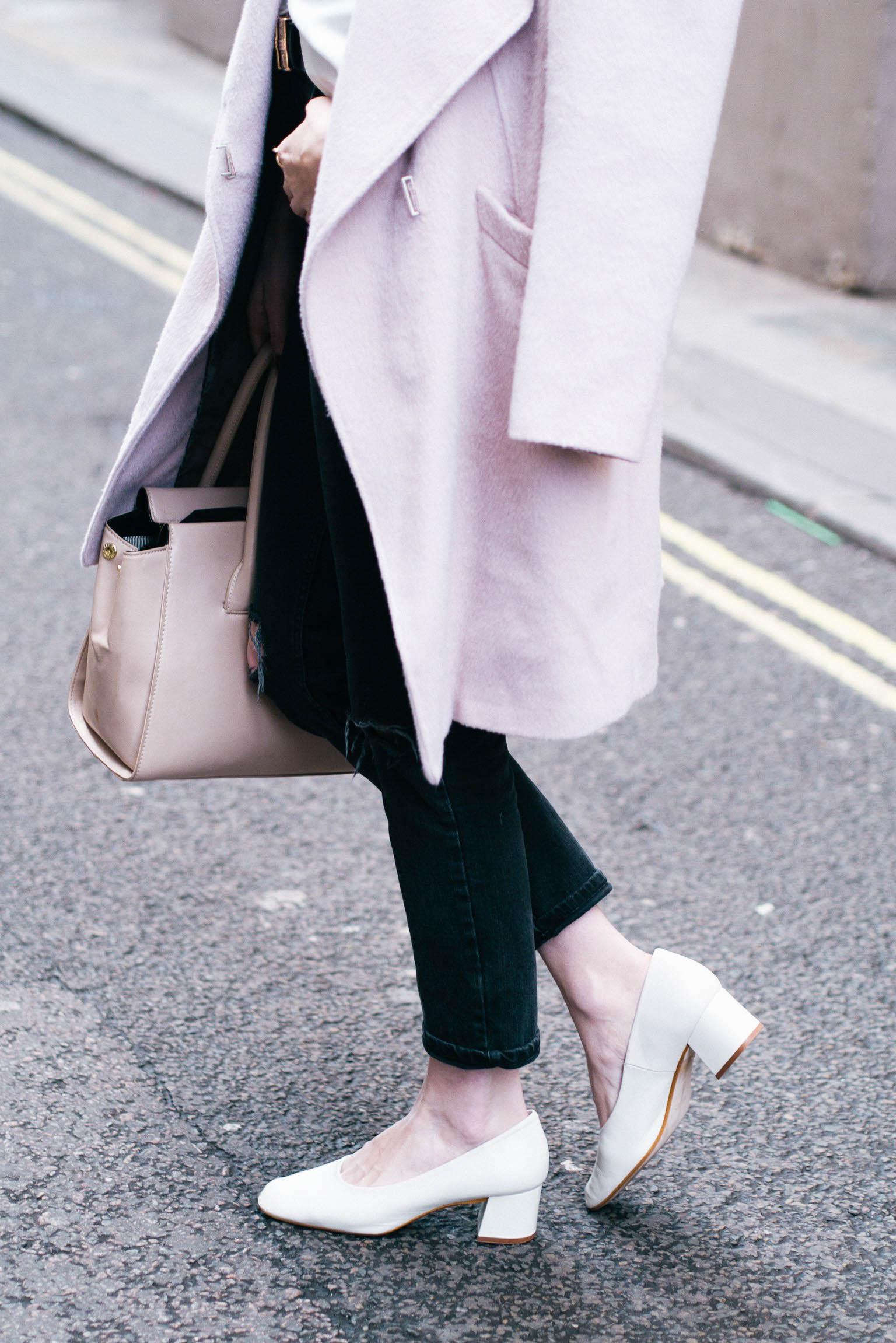 Coat : Next Old // *Top : Boohoo // *Belt : Boohoo // Jeans : Asos // Shoes : Topshop // Watch : Larsson & Jennings
Deciding What To Wear For LFW
I had a real mare when I was deciding what to wear for LFW. So basically, it started on Thursday at the Boohoo Gifting lounge when I decided that anyone who's anyone is more out there at LFW so therefore I needed to dress differently to my usual style. I tried on around 50 different things and surprise surprise I came out with a white top and a grey top . . really?!
I ordered these jeans and thought, I'll wear them with the top it's fine it will look great and when they arrived I just did not feel LFW ready, I was so boring, I was so me. After ordering these man repelling shoes (my boyfriend practically cried when I told him it wasn't a joke – which he thought it was) I loved it all together but I felt like it was too me to wear to LFW.
Anyway, after having a good old fashioned instagram stalk of what people were wearing I was surprised to see some of the people who's style I identify with the most were pretty laid back in their style, which made me realise that it's fine to just be you.
So eventually I settled for this look with a coat courtesy of Sue Crowe, It's nothing particularly fancy but it's me and I felt comfortable in it! I always find that when I'm comfortable I have more confidence which after all is the most flattering thing you can wear – cringe. Anyway, I didn't put the arms through the sleeves and if that doesn't scream fashion I don't know what does.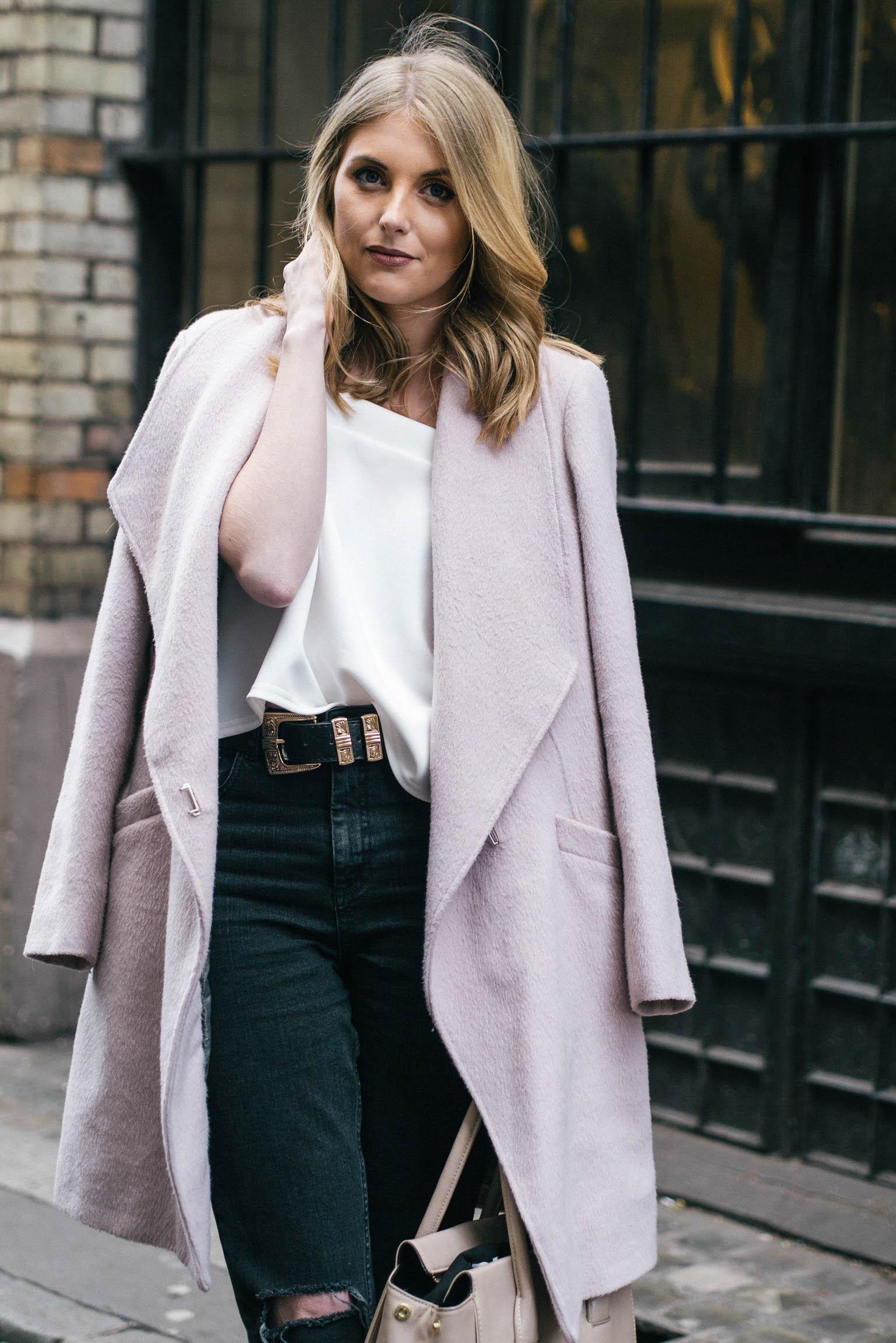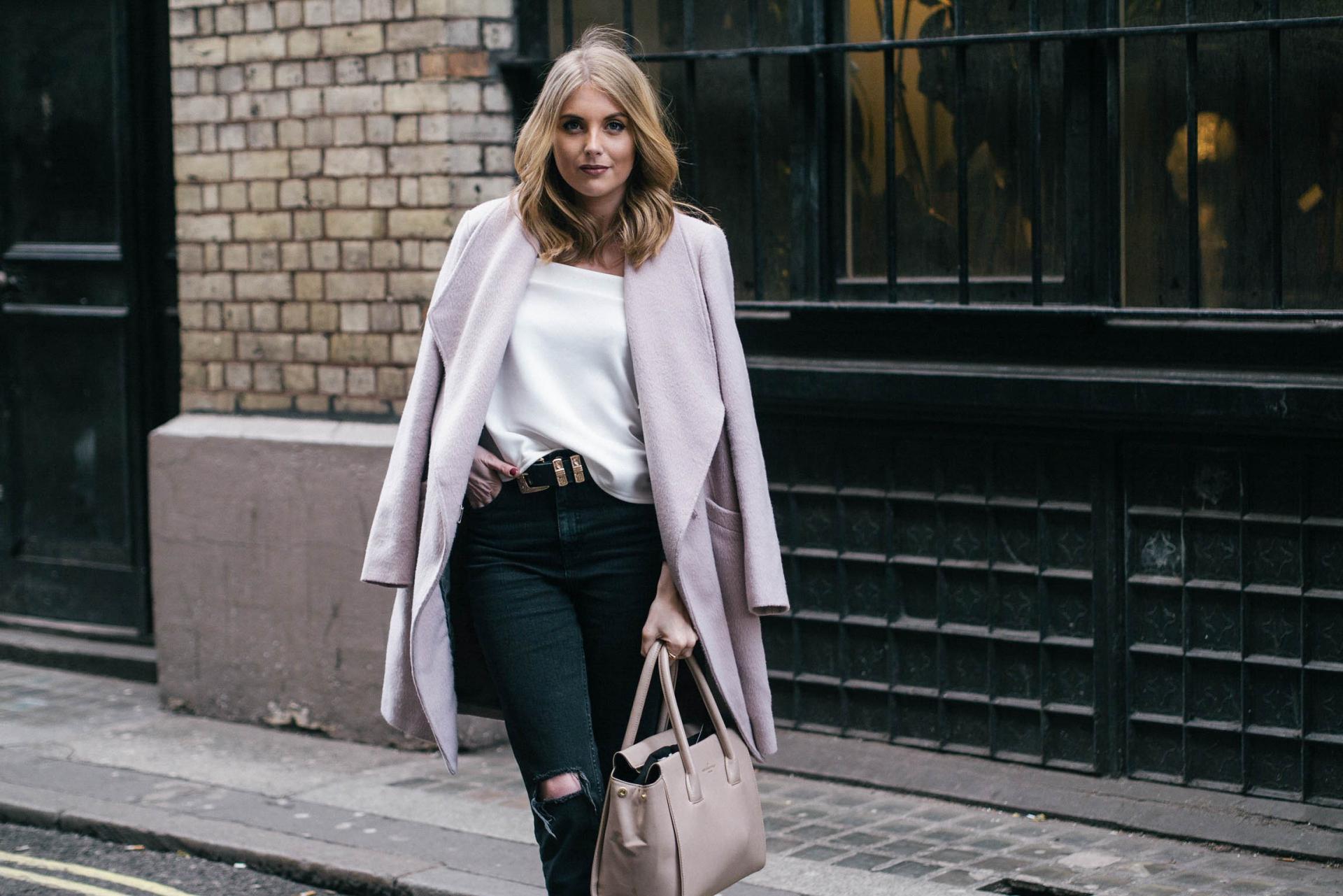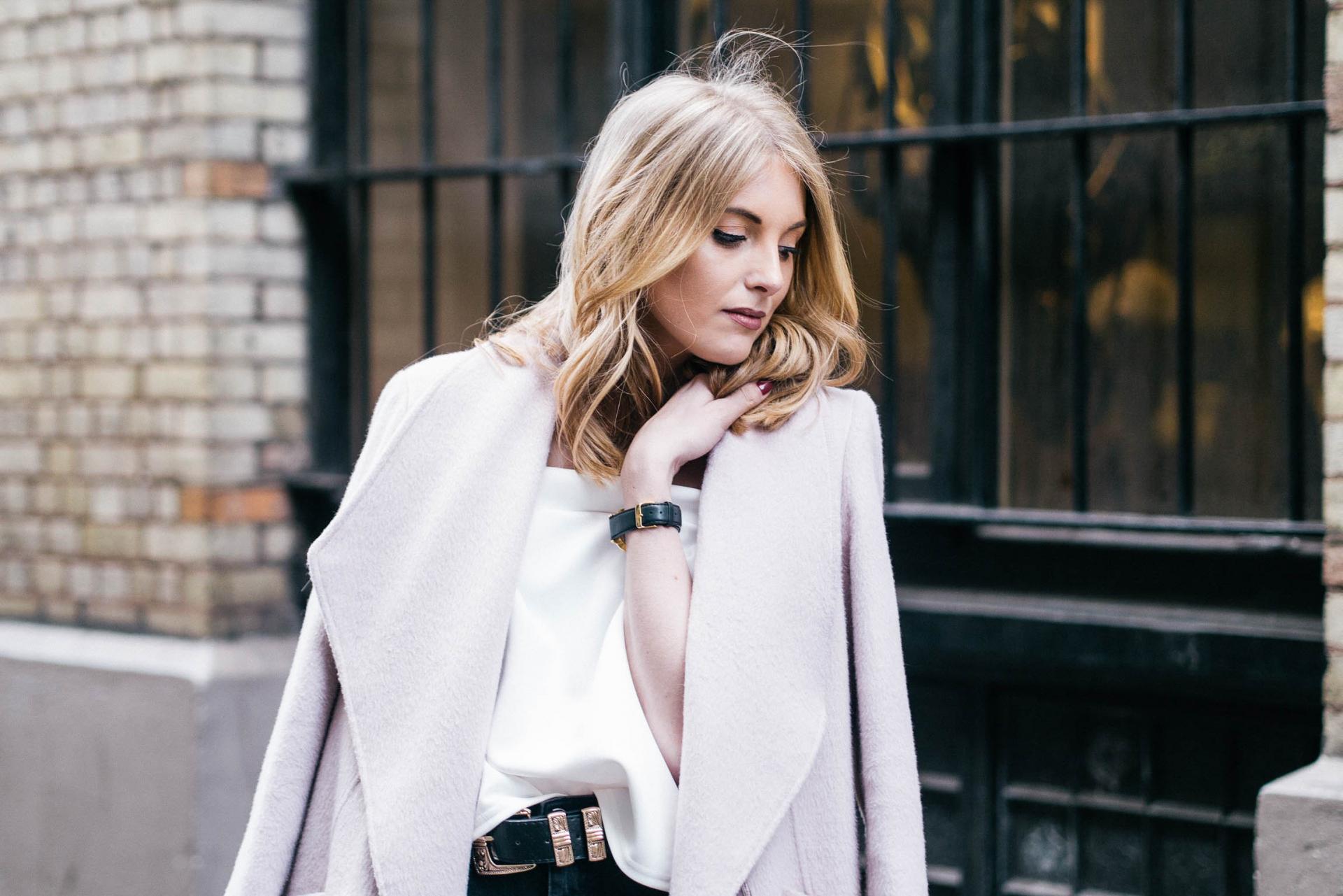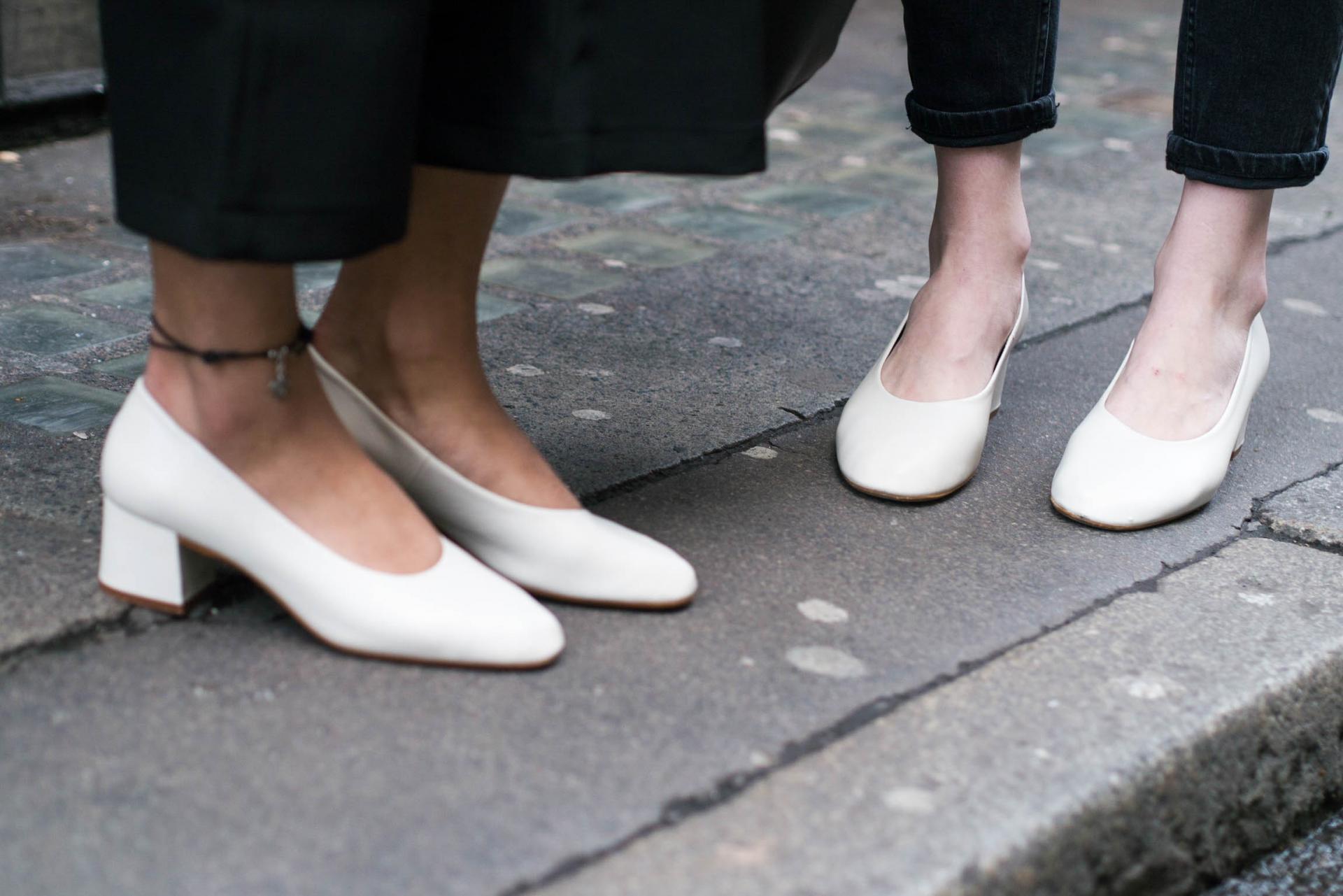 I love this shot of me and Liv from LivinFashion twinning in our granny shoes. Yes, they're so beautiful we decided to just wear them, because . . fashion. I have to admit her tanned feet like a damn site better in them than my pasty feet do, mine look like a genuine grandmas feet, no offence to any grandmas.
All photography by Liv Blankson
Shop The Look
Post LFW Breakfast with Farfetch
I thought I would add in my little post LFW breakfast with Farfetch as it's all part of the festivities and the location, The Wolsley Hotel is just a sight to be seen! I'm talking mirrored doors, gold banisters, high ceilings and marble floors. It was all I could do not to get up and start taking shoefies on the floor, well maybe if the lighting was better.
It feels like something out of The Great Gatsby inside and I love that kind of thing. Who doesn't want to eat their eggs benedict in pure decadence?!
Anyway, I've been speaking to the girls at Farfetch via email so it was great to finally put faces to names and can't wait to work with them in the future! Here's a selection of cheeky snaps I took, because no blogger breakfast would be complete without someone standing on their chair for the perfect table shot (wasn't me, I promise).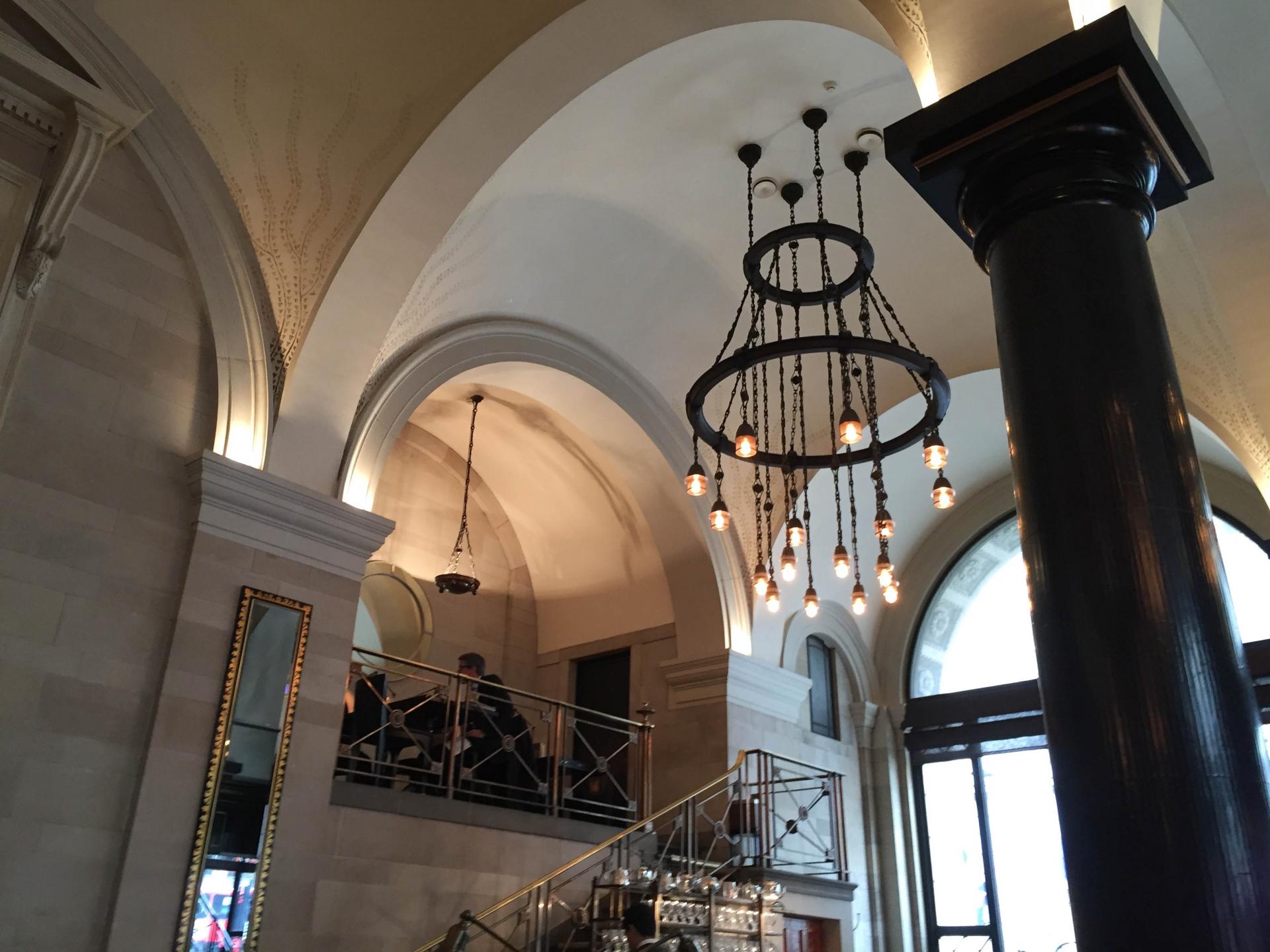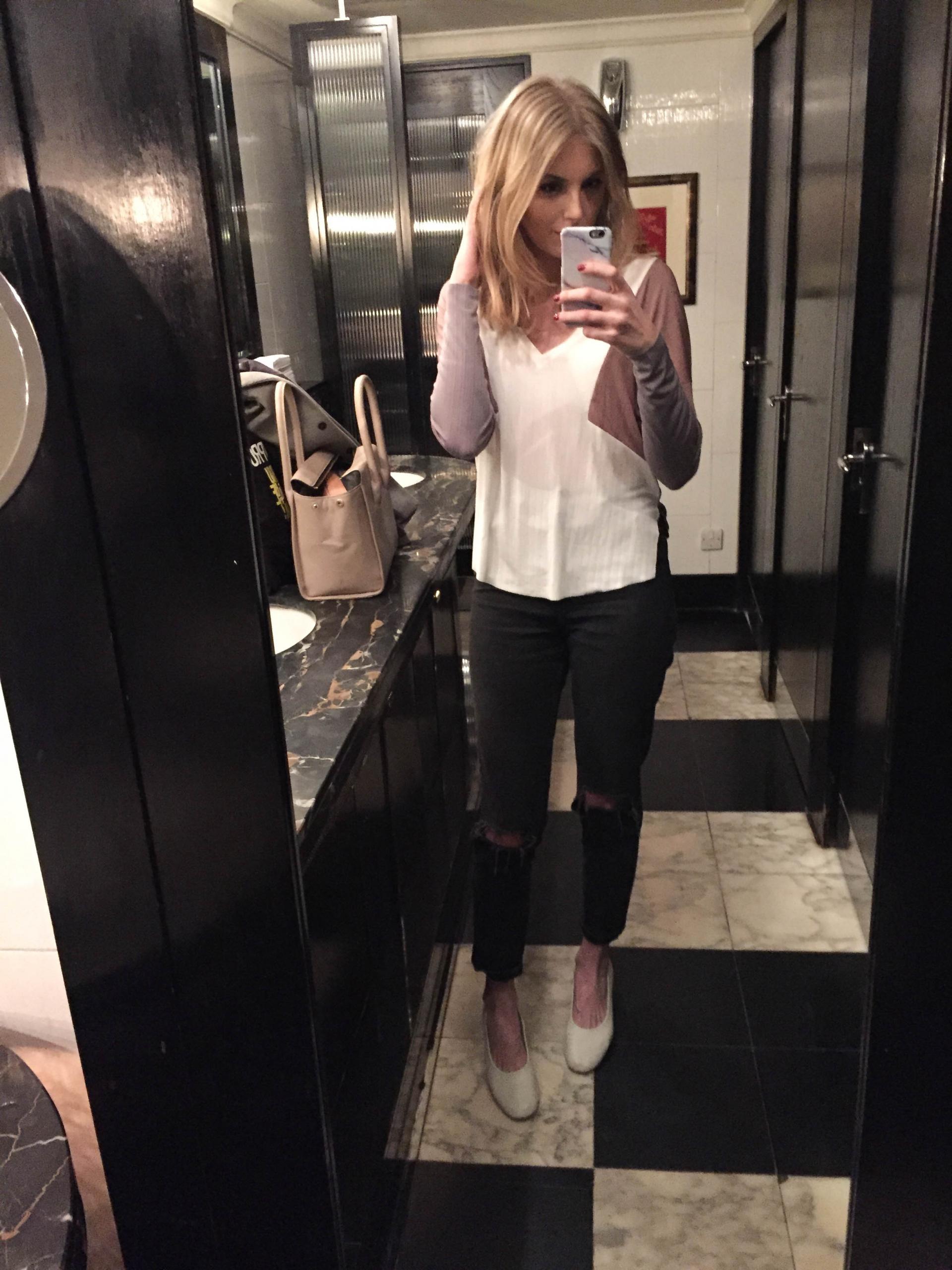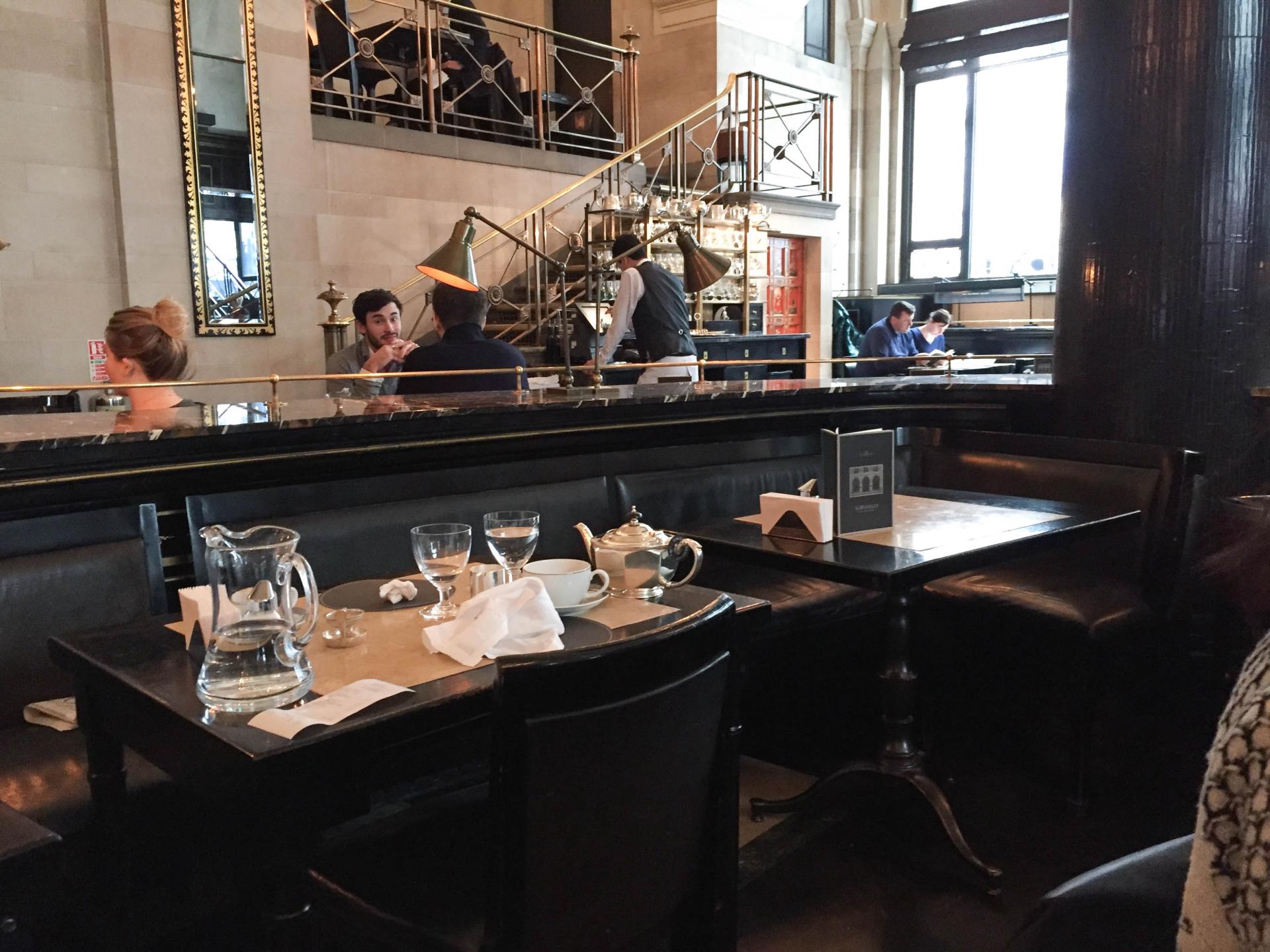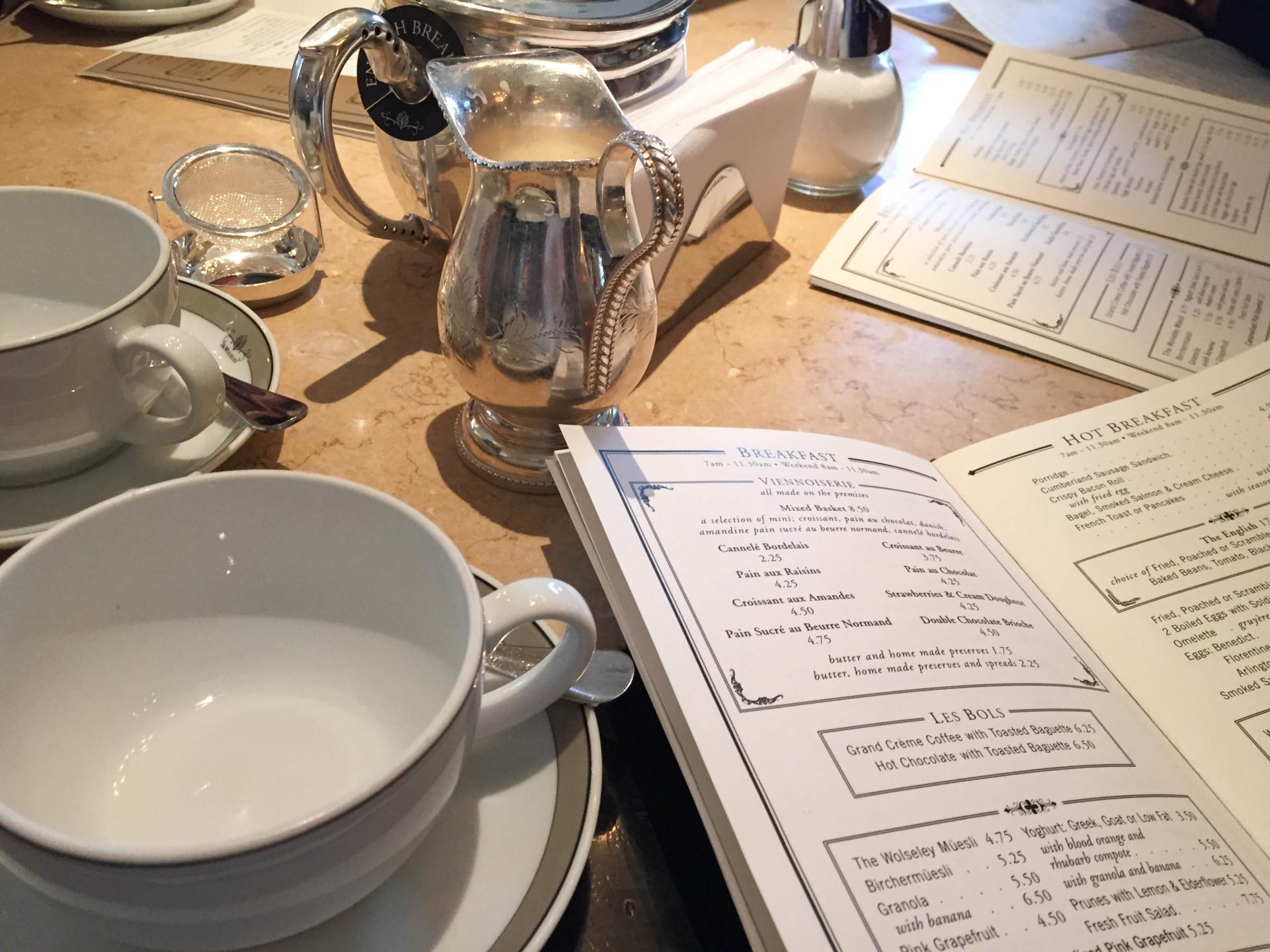 Make sure you follow me on Bloglovin' if you aren't already! Lots of outfit posts, blogging tips and mindfulness will be coming your way! I would also love for you to subscribe to my youtube channel where you can learn a bit more about me and get to know me on a more personal level! So far i've got a lookbook, a Q&A and a clothing haul!