So when I first confirmed this post with one of my favourite local stores and gems, I was so happy. Then I started waking up in the night and panicking – what if everyone buys all the stuff I want?! You have to understand that I live in a small town and this label agency is one heck of a gem that I don't have many people to worry about buying the pieces I want. I simply save up and buy the pieces – theres no urgency.
I'm going to tell you anyway because I feel like you have to share good things, it's not good to keep them for yourself! But please if a Gucci Dionysus comes in – I call shotgun! I've been round and picked out my top finds and for each shot I've listed below the image what sizes and prices the products featured are along with the brands and the style!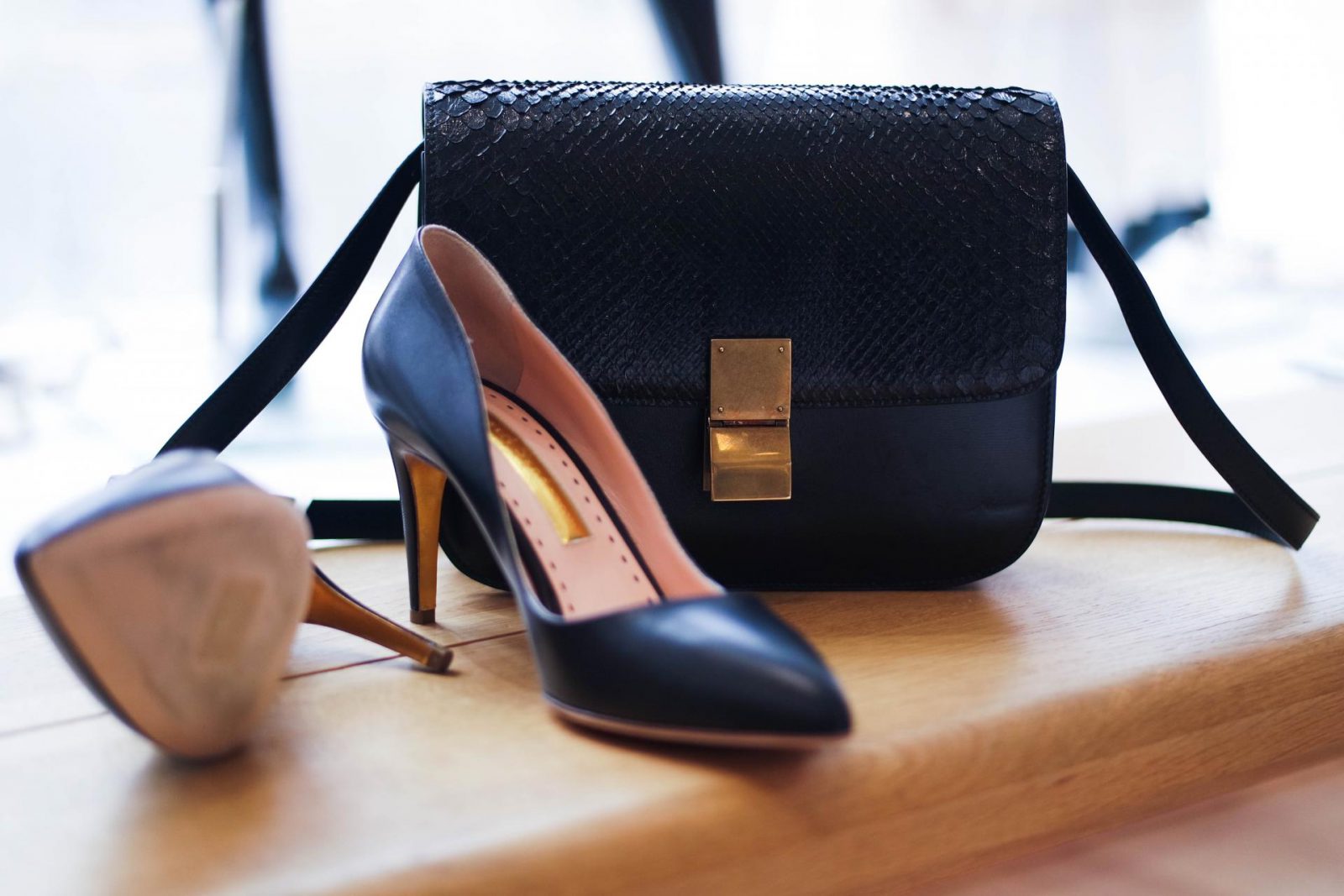 Celine Box Bag : £1,250 // Rupert Sanderson Heels Size 6 : £190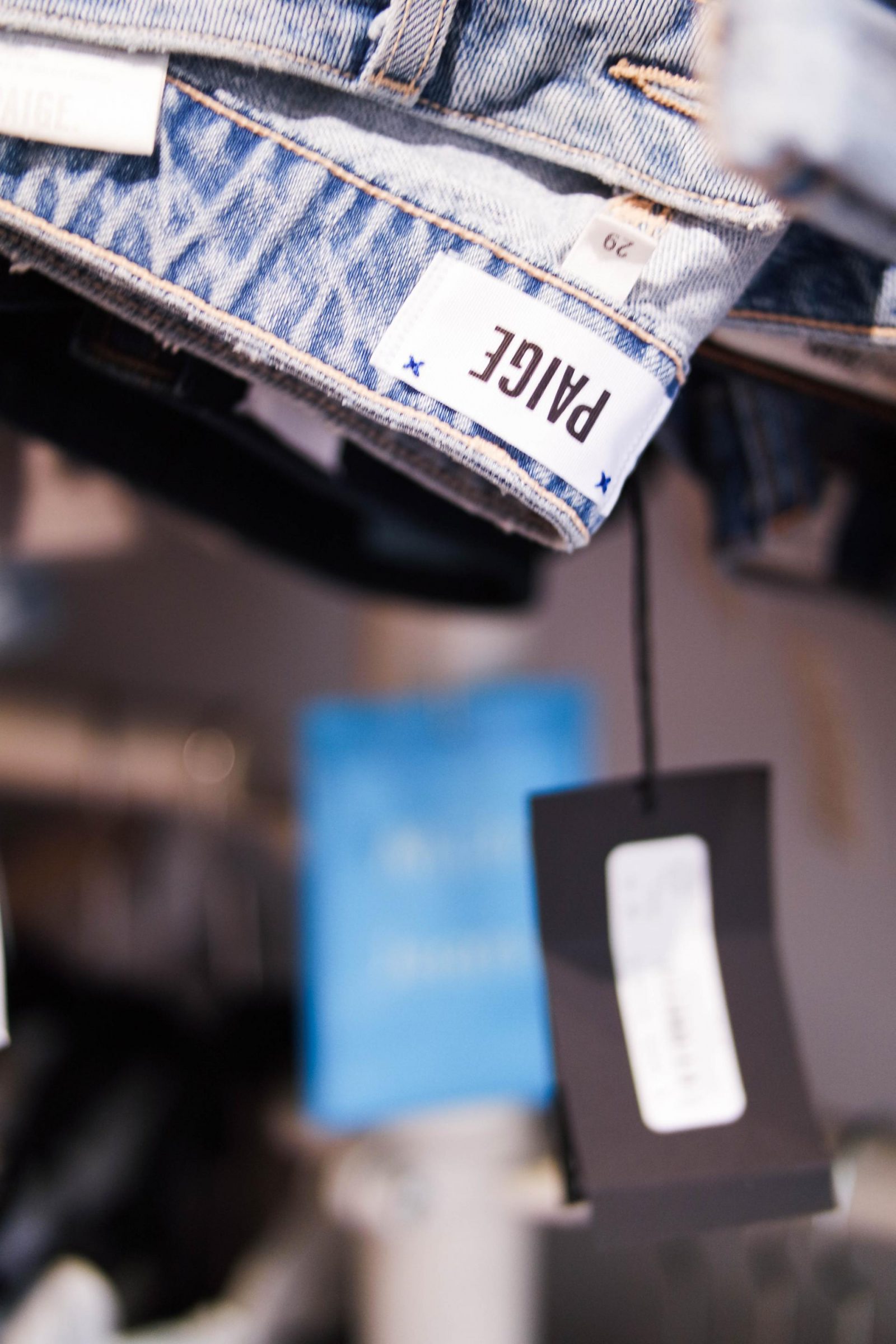 Paige Denim W29 : £60 (labels still attached)
So Arch label agency is what I'm going on about (see their website here) except it's definitely a label agency with a difference, largely because of the location – you won't pay London prices. The pieces in store are ridiculously well priced and most are in amazing condition. You can have a look at the website to see what's currently in store though only shoes, accessories and handbags are listed, you can also call the store on 01780 764746 where you can ask if a particular item's in stock or talk about reserving or purchasing any of these items!
3.1 Phillip Lim Leather Mix Jacket Small : £150 // Saint Laurent Monochrome Classic Duffle : £850
I cannot get over the price of this Phillip Lim jacket – £150 is what you'd pay for a leather jacket from Topshop! I think it suits me pretty well too if I'm honest though I'm going to stop talking about preference because these are my top picks of the current stock and I can't be shotgunning them all now can I? So we can just assume that I love each and every piece I've picked!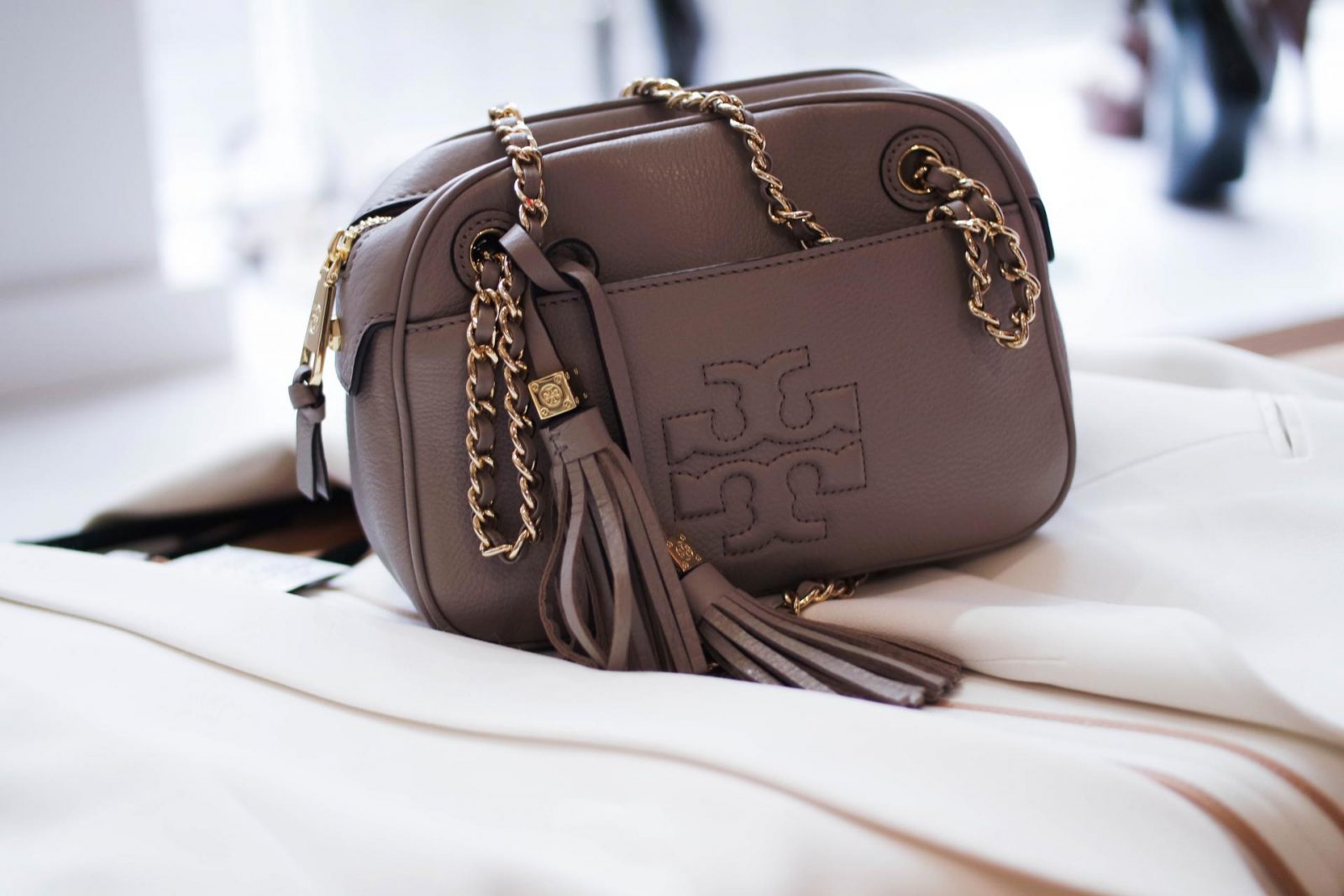 Tory Burch Small Shoulder Bag : £180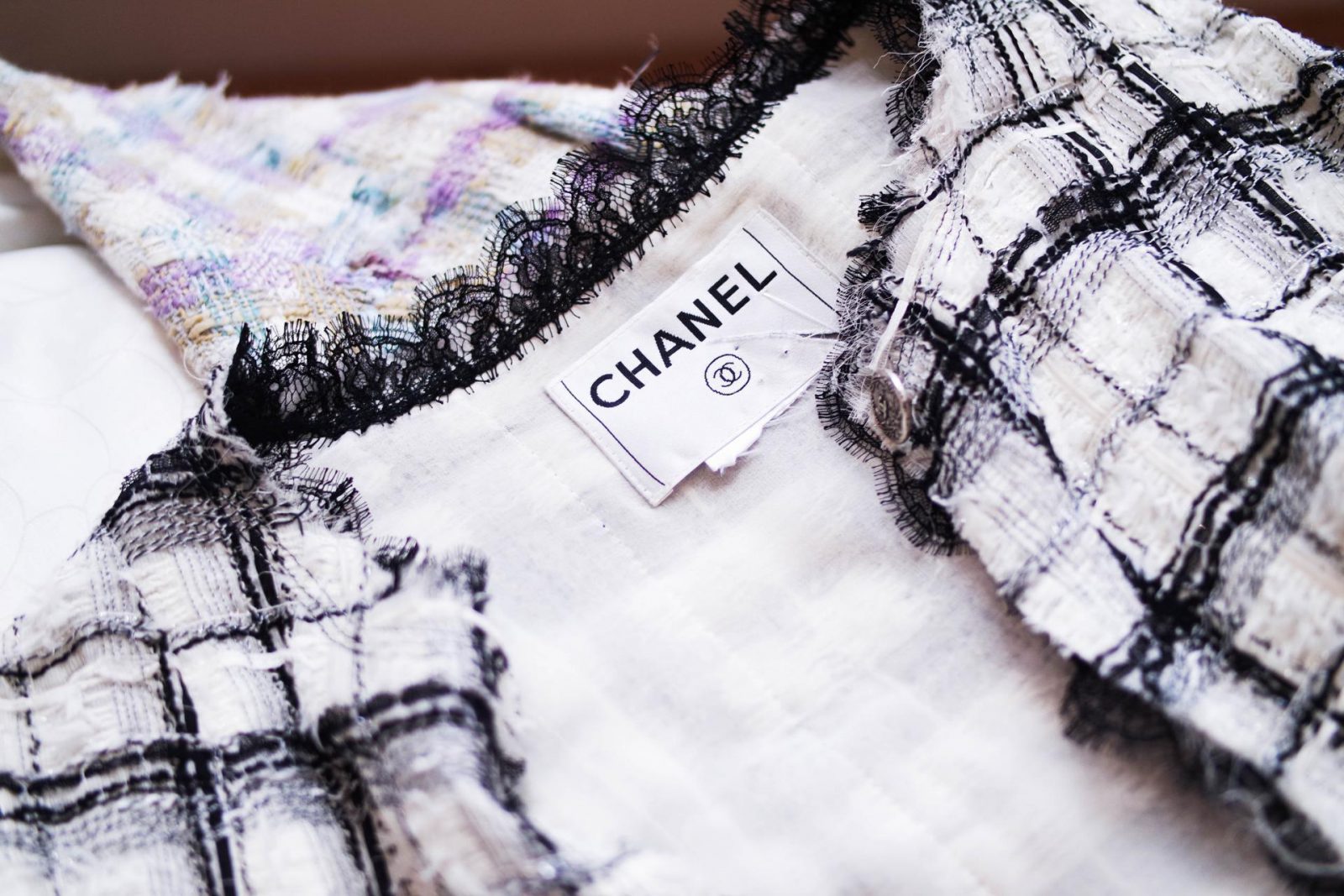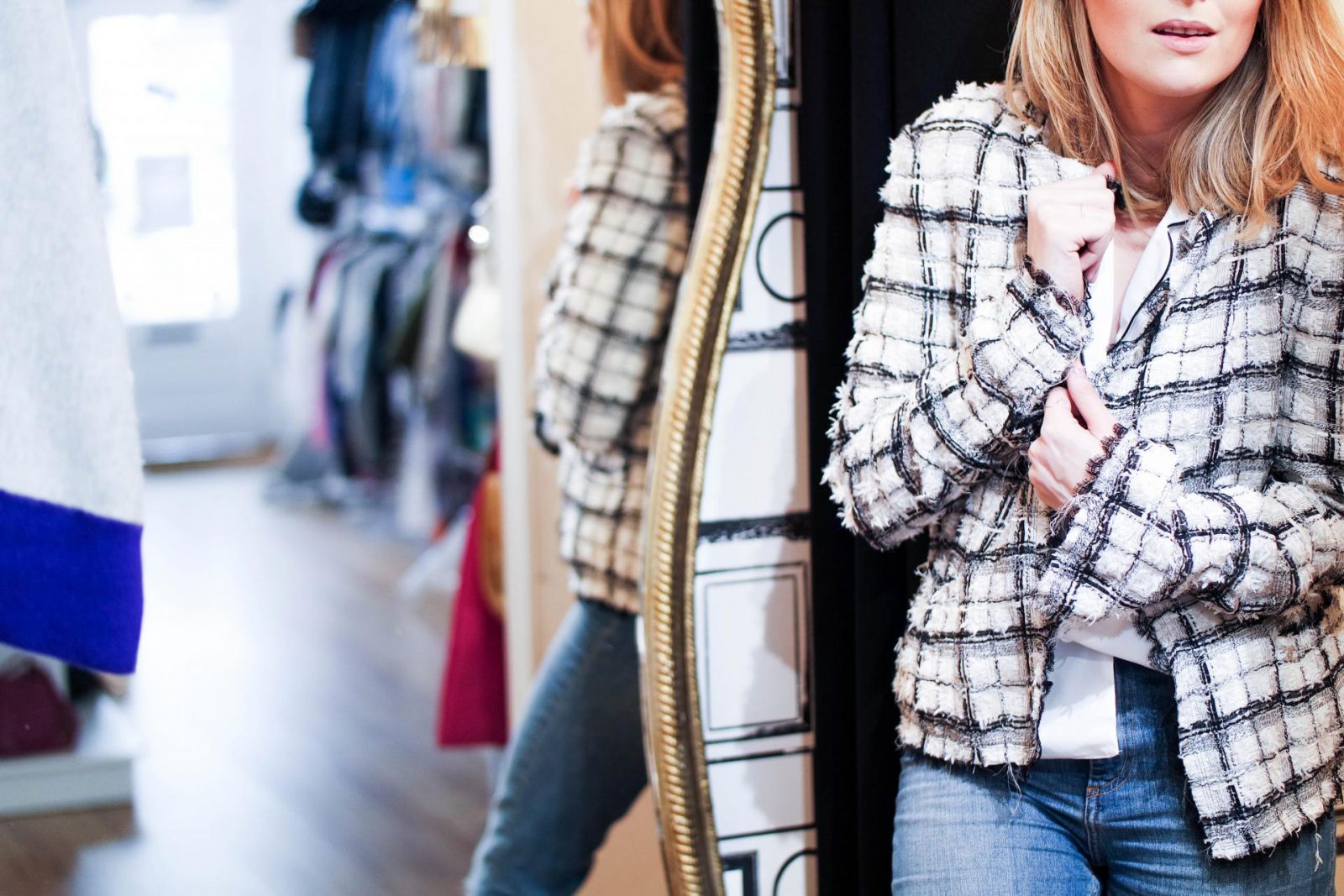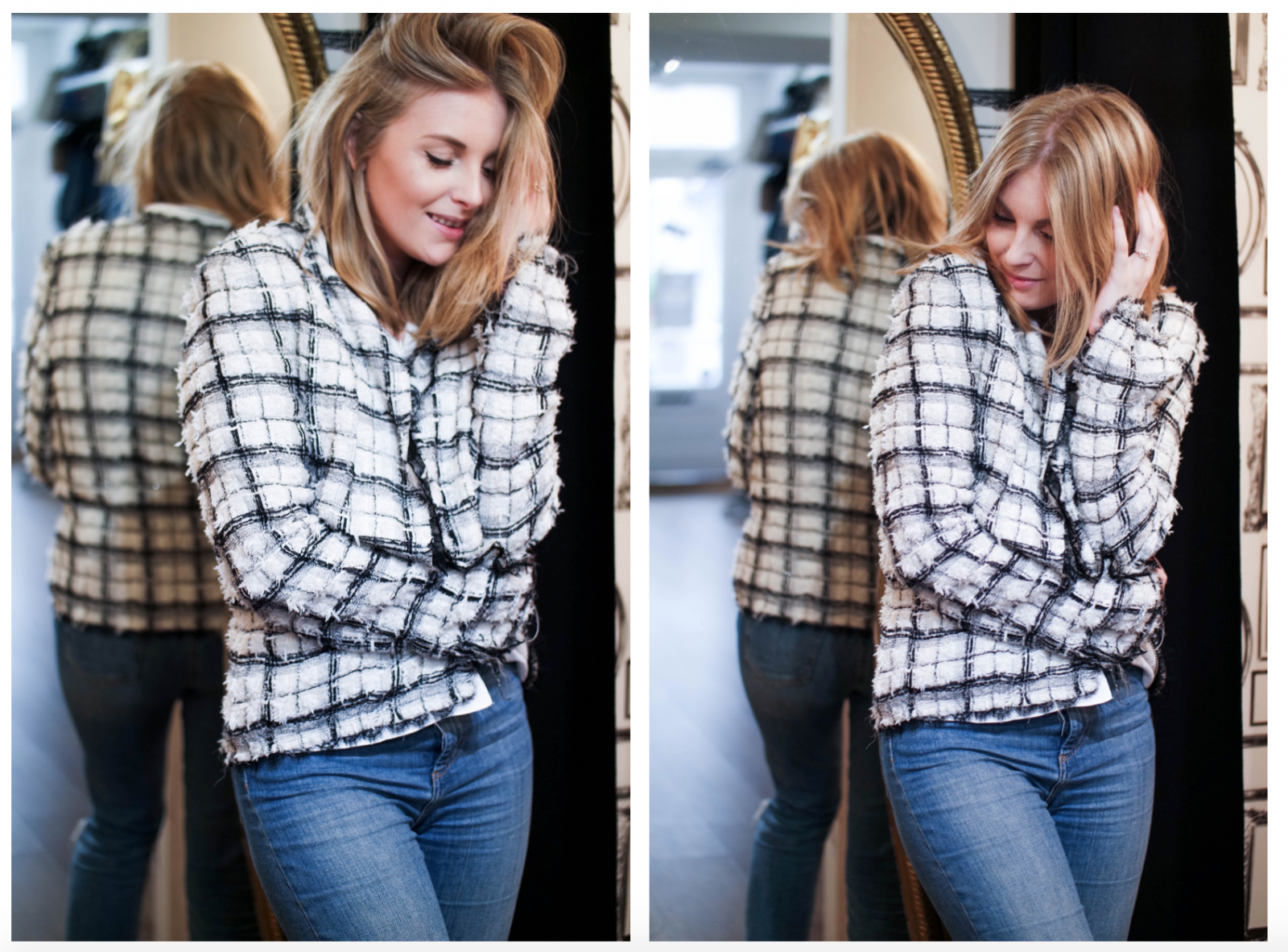 Chanel Jacket Size 14 : £500
That's right they've even got Chanel Jackets – 2 to be exact! I don't want to keep repeating myself but ALADDINS CAVE!!!! Chanel Jackets, Celine Bags and half of it's still got the labels on. I actually made a purchase myself whilst I was there which I will be revealing on my youtube channel this week so stay tuned/ subscribe! And also I'll be doing another post on the bag, what fits inside and why I chose that one in particular!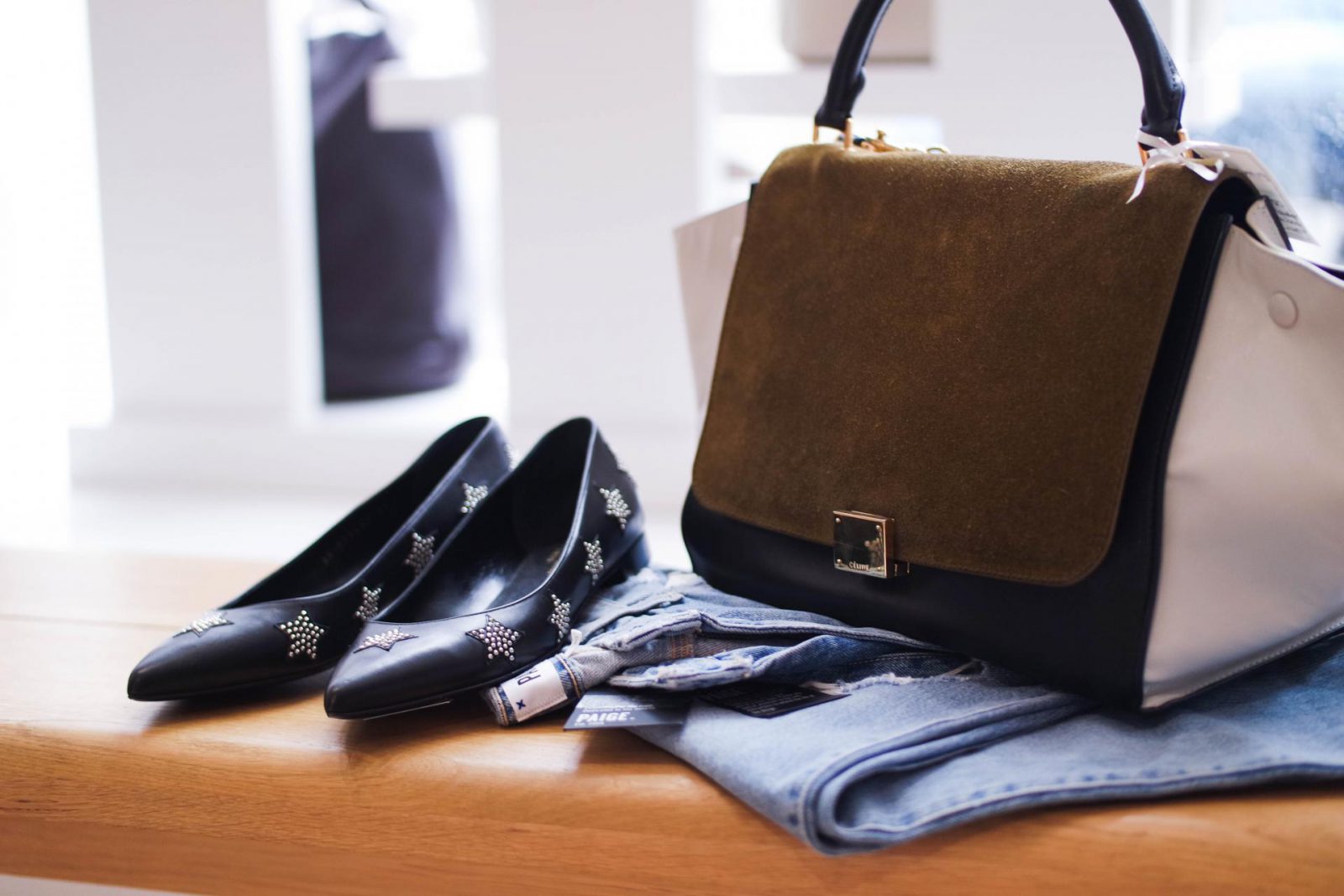 Saint Laurent Black Flat Pumps Size 5 : £190 // Celine Trapeze Bag : £950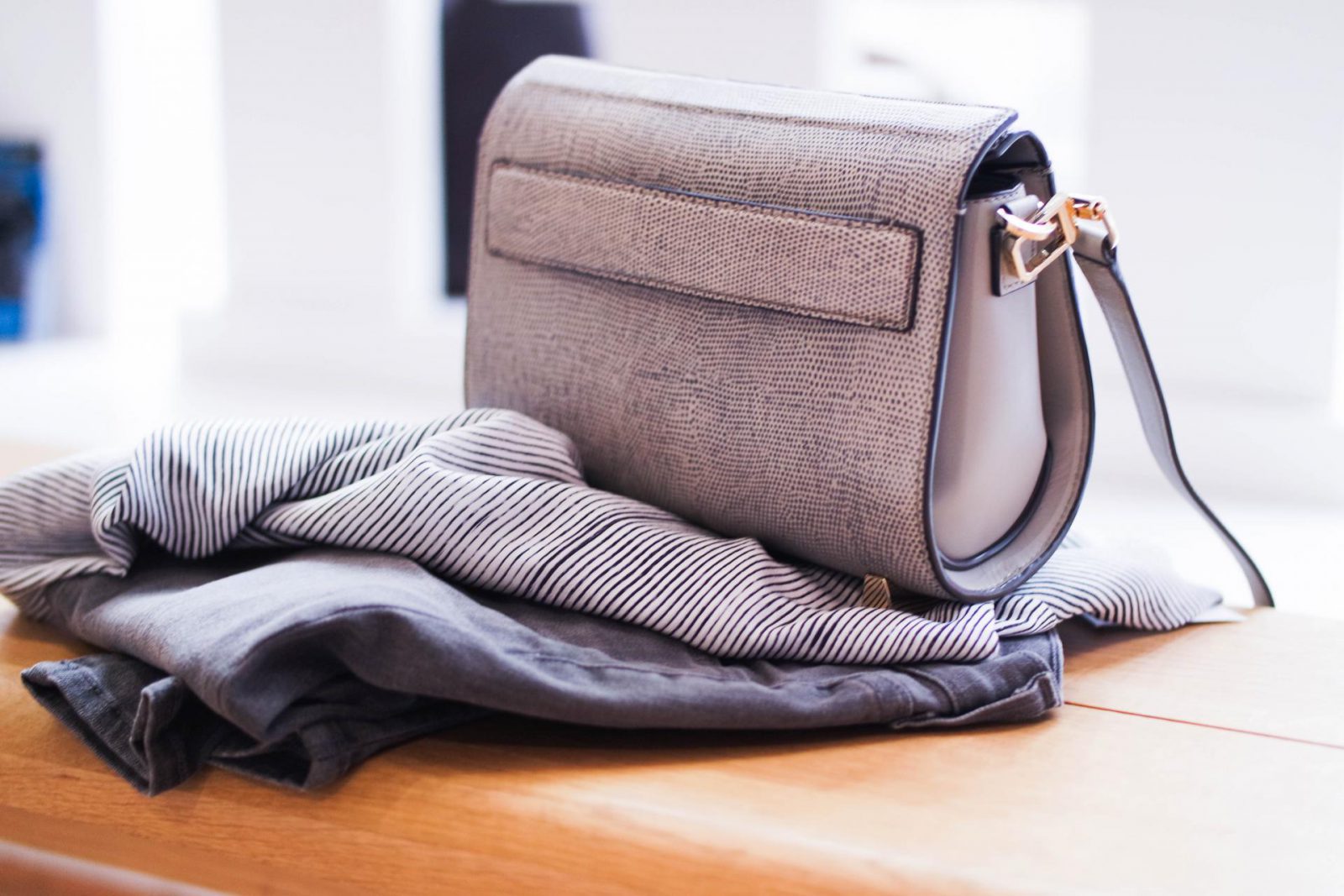 Alexander Chastity Bag : £290 // Grey J Brand Jeans W25 : £60 //Joseph Silk Striped Top : £60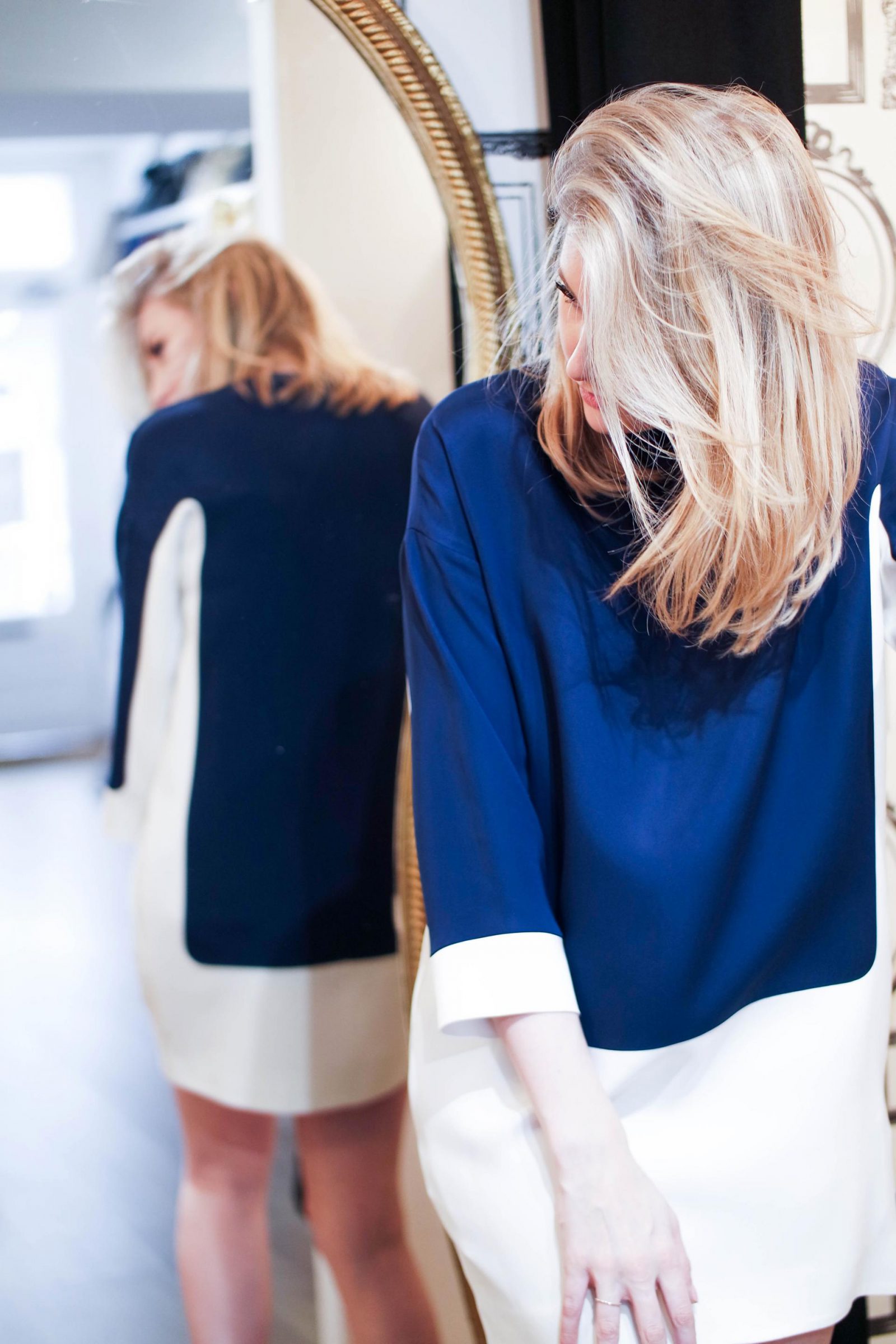 Celine Tunic Dress Size 8 : £290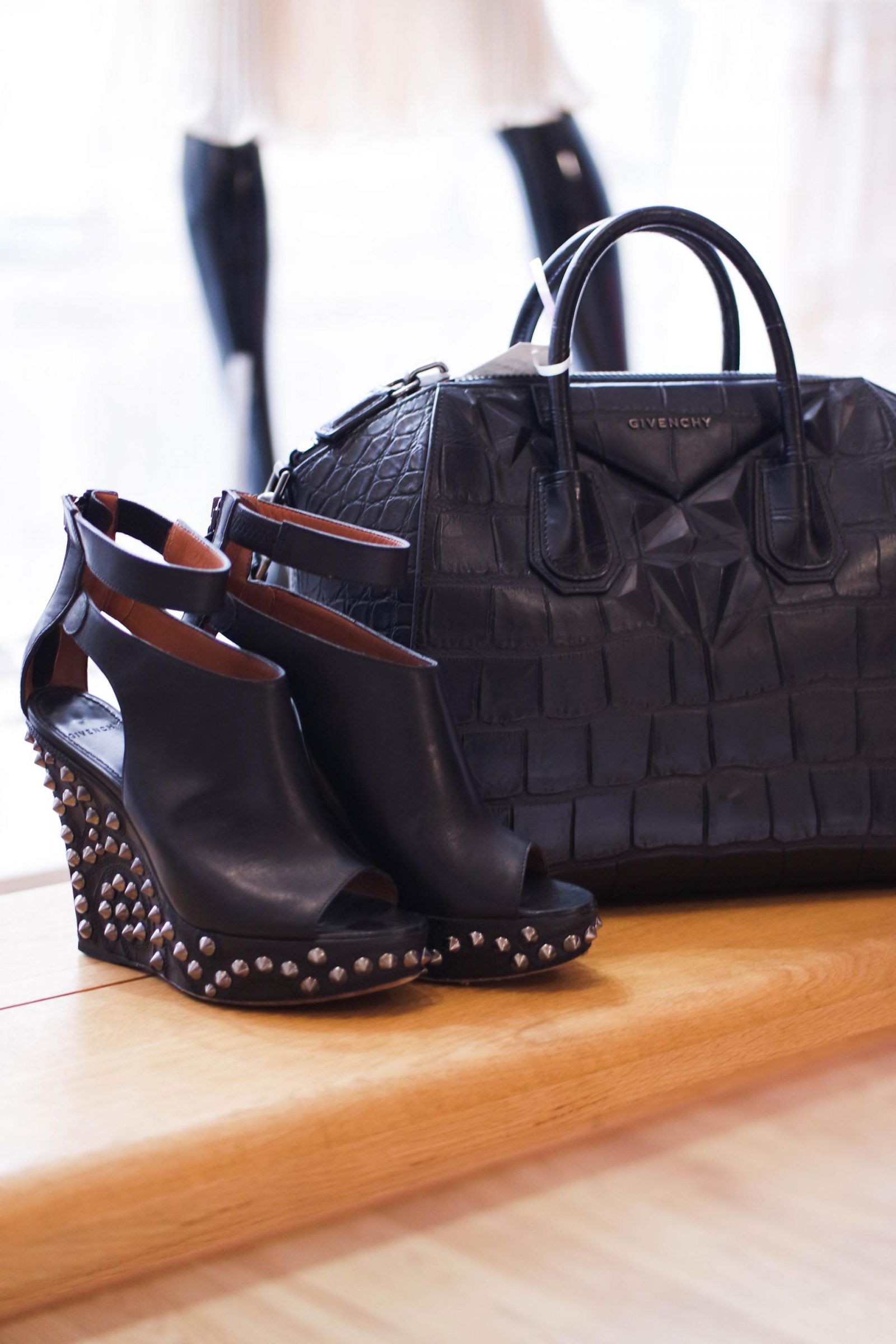 Givenchy Croc Stamped Antigona : £850 // Givenchy Size 4 Wedges : £180
I can't tell you how much strength it took for me to take the Celine dress off and put it back. I know I don't have the occasion for it but with beautiful clothes like this I think I'd just buy it to hang up and look at! Is that really sad of me?
I also love this super special Givenchy Antigona. It's croc stamped leather and has 3d detail around the handles. This is also what's great about Arch Label Agency, your always finding super special items that may have been one off's or limited edition! I had to make a super tough decision between this one and the one I actually chose! If you're following me on Instagram or snapchat (username sineadcrowe) then you'll already know which one I got!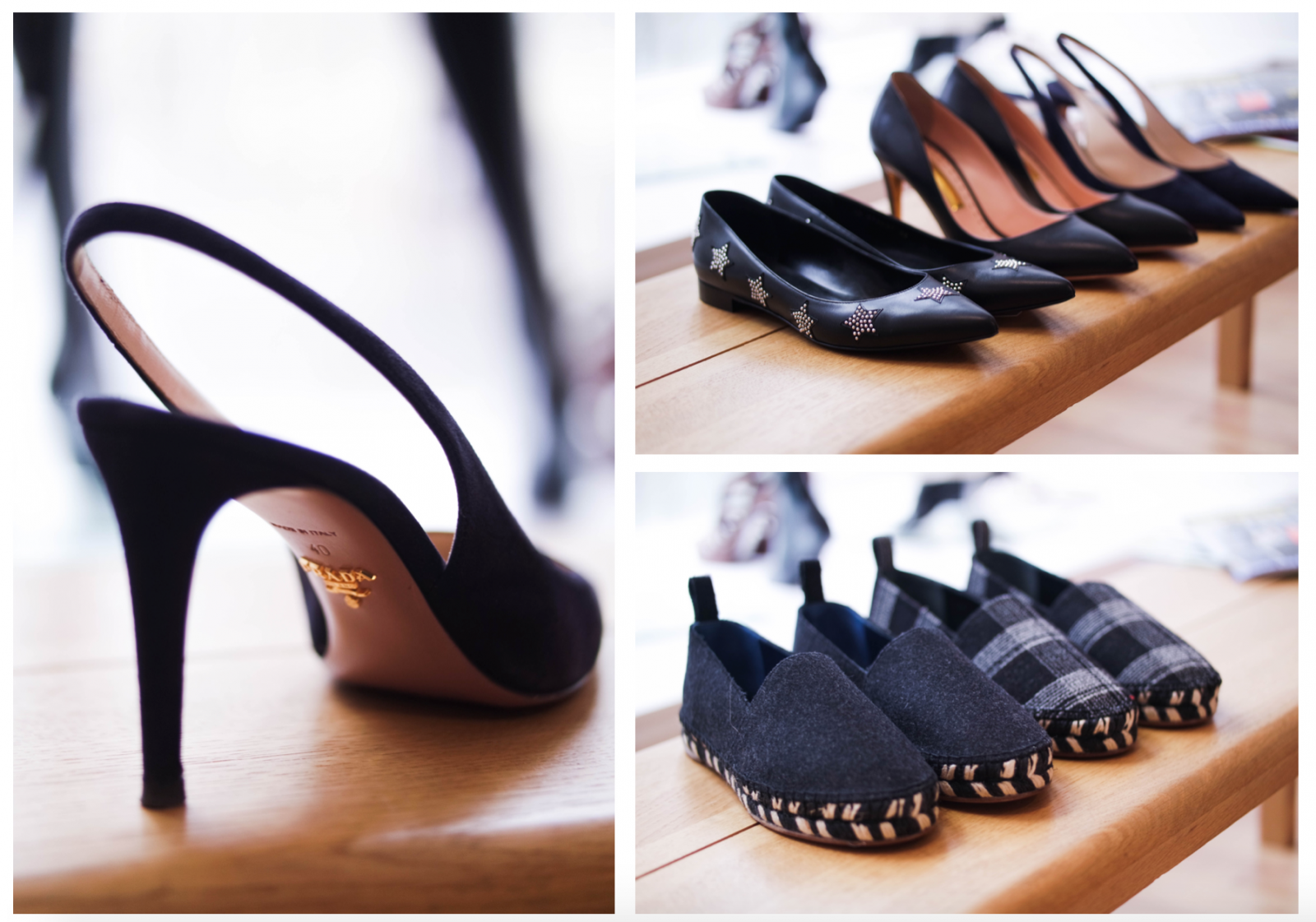 Prada Slingbacks Size 7 : £90 // Saint Laurent Flats Size 5 : £190 // Rupert Sanderson Heels Size 6 : £190 // Proenza Schouler Espadrilles Size 6 : £90 // Proenza Schouler Tartan Espadrilles Size 6 : £90
What surprised me so much is also how on trend and current the product is! A lot of Susie's clients are based in London which means despite the label agency being in such a small town, there's a lot of really current pieces. If you've actually got some pieces you're looking to sell yourself then you should definitely take 10 minutes to give Susie a call (01780 764746) as she does everything for you – I'm talking collecting it from your house everything!
I couldn't believe they had a pair of Chloe glove shoes in . . with scalloped edges . . the dream no? If you're a size 6 then you're in luck – my size 8's wouldn't fit in . . believe me I tried . . it was like a scene from Cinderella with the ugly step sisters! Soooo I just settled on admiring some Christian Dior courts in my size . . couldn't afford them this time but they're in my sights!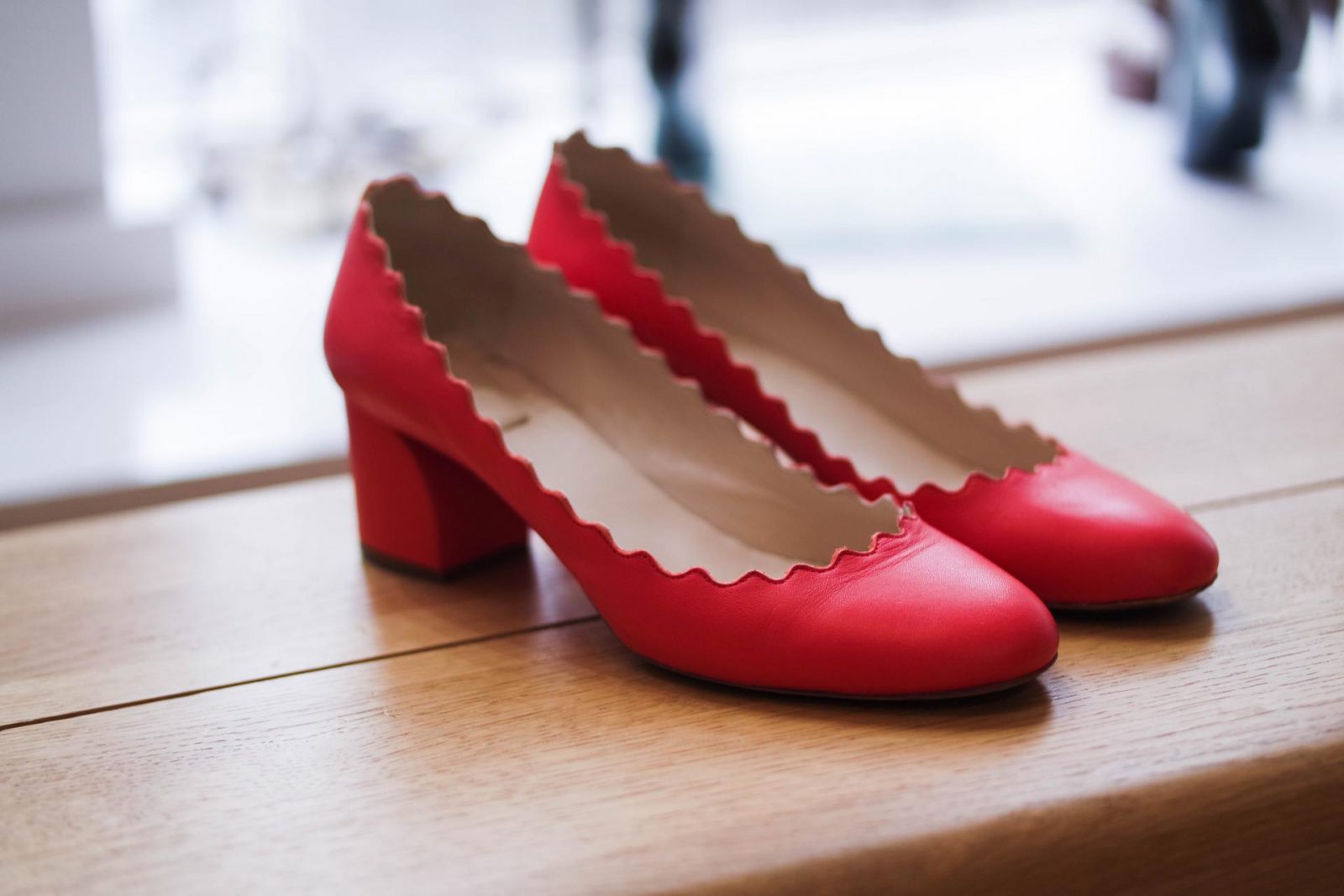 Chloe Scallop Edged Glove Shoes Size 6 : £100
If you're thinking of selling something or are interested in any of the pieces featured then make sure you give Arch Label Agency a call on 01780 764746 and if you have a spare 5 minutes make sure you take the time to browse the website http://www.archlabelagency.com/ to see the current stock! Personally I bookmark it and check it whenever I have 5 minutes as its always being updated!!
You can also follow them on instagram here and twitter here where they post about products in real time so you can get first dibs on products before they make it to the website or even onto the shop floor!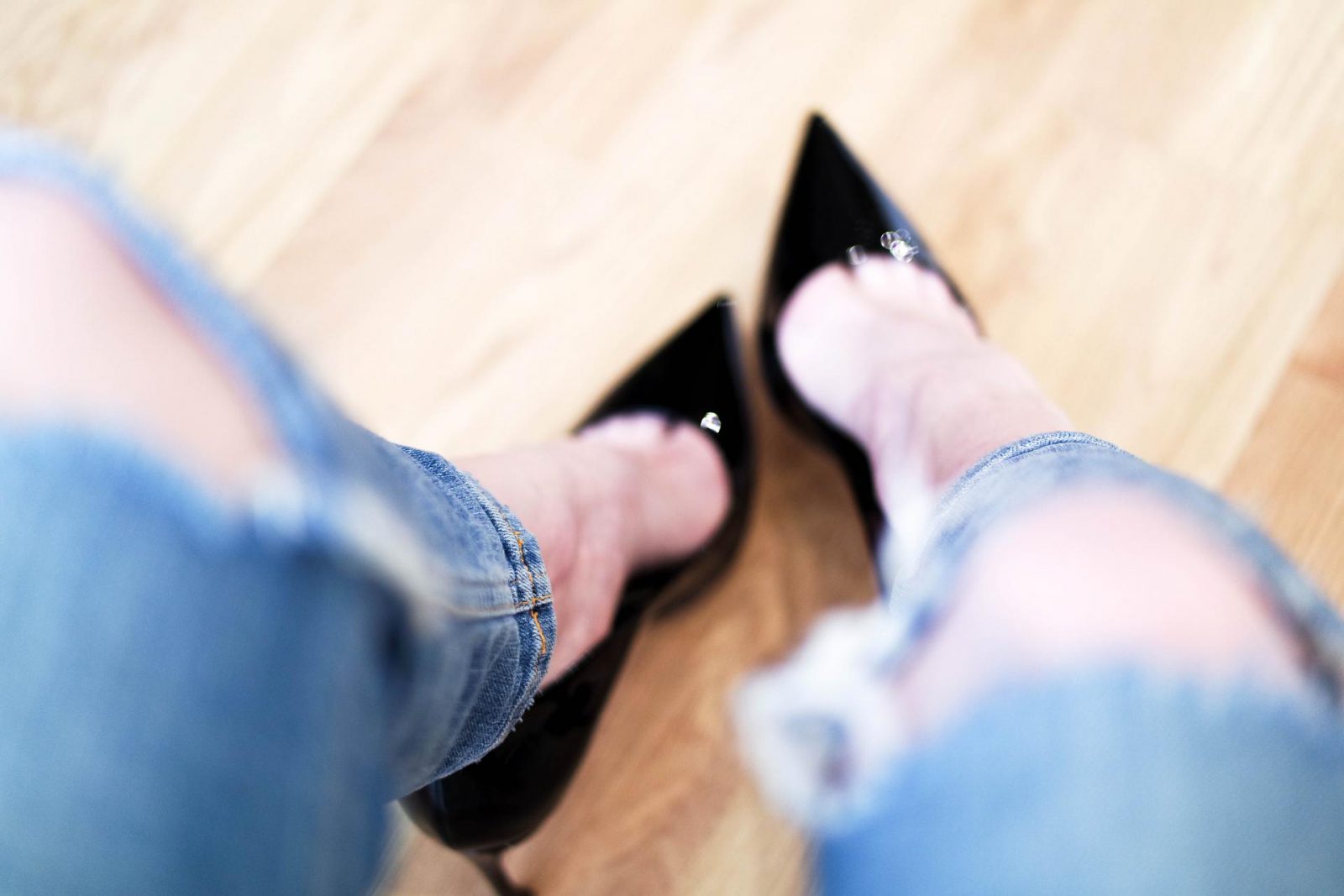 Christian Dior Patent Court Heels Size 8 : £250
Make sure you follow me on Bloglovin' so you never miss a post with my secrets like this! Let me know if you love this post! If you want me to do a more regular thing on the store showing you whats in stock every now and again then let me know if that's something you'd like to see!