Hey guys and welcome to another Monday beauty post! I hope you guys are enjoying these weekly beauty posts from me! If there's anything in particular you want to know or you'd like to see then make sure you leave me a comment, Dm me, email me, tweet me, just tell me!
Today I wanted to share some overnight masks I've been loving! I say this every week I swear but you know how lazy I am when it comes to beauty and face masks though I love them and do think there's a time and place for them, are a right faff! This is why I love an overnight face mask, you can get more beautiful whilst you sleep? Sign me up!
This post contains gifted items and affiliate links
Click on the images below to shop!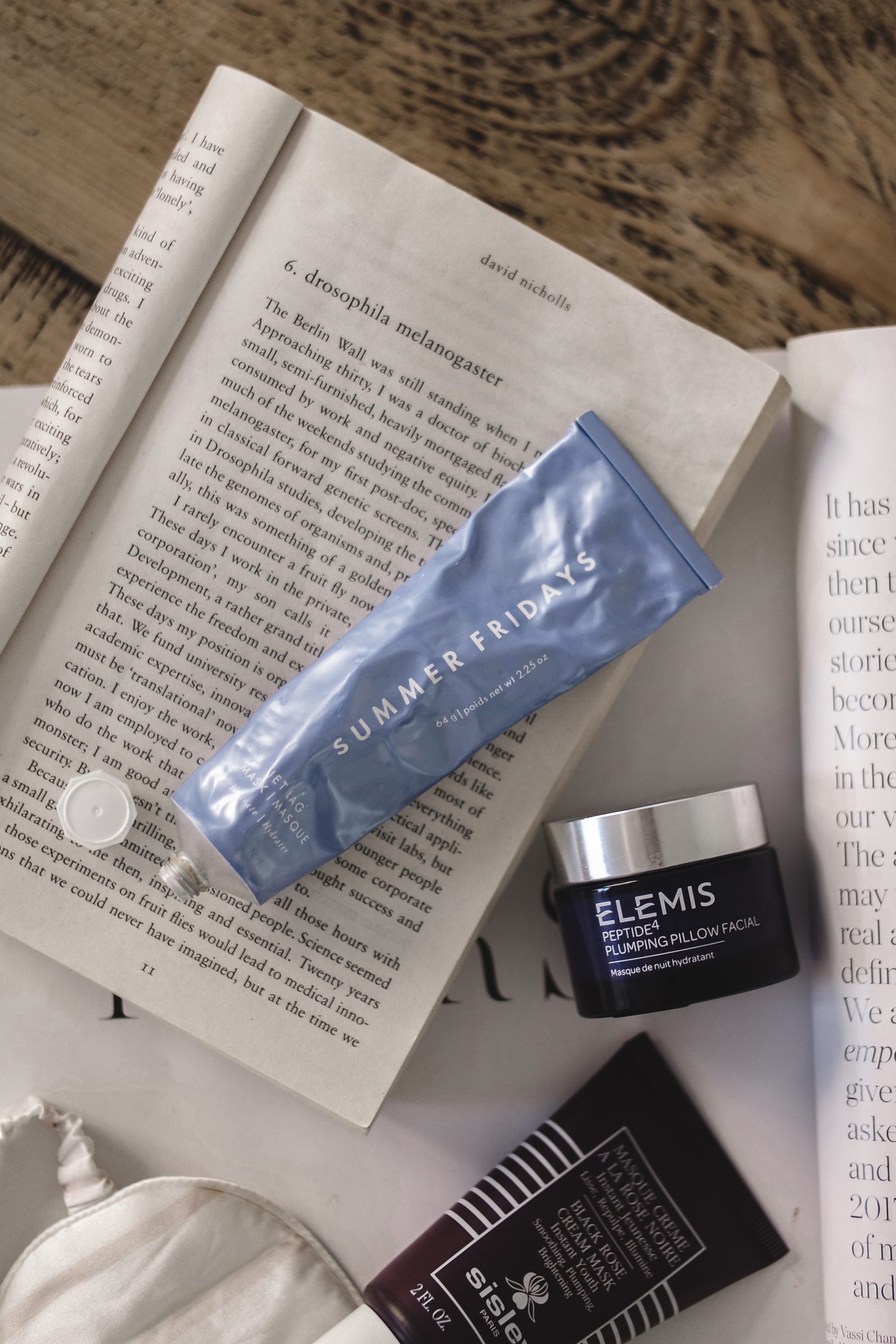 3 Overnight Face Masks I've Fallen For
So I was going to do one or two but I couldn't narrow it down so three it is! My number 1 has to be the Sisley Black Rose Cream Mask, I have to admit my first bottle I literally used as a night cream. As Ariana would say, my skin was gleaming, but it went down fast and I learnt to be more frugal with it! I've now cut down to once a week, partially because I have two others I'm loving right now and partially because it's way too boujie to be slapping this on all day err'day and I want this baby to last me as long as possible!
The second evening mask I tried and loved was the Summer Fridays jet lag mask. It took me ages to get my hands on this but it was so worth the wait! It's super moisturising and though I do use it weekly it's also perfect for taking on a long haul flight with you to put on, I know people use sheet masks but I'm too much of a wimp to whack out a big white mask, one that soaks into your skin is way more up my alley. I did a whole post on this mask here!
Finally, my most recent addition and one I've instantly fallen for is the Pillow Facial by Elemis, just the name alone sells it to me. A facial whilst you're asleep on your pillow?! Yes please! Some of my favourite skincare pieces are from Elemis so when I found out they did an overnight mask I had to try it! Unlike the others it's a really lightweight texture and soaks in immediately. It works wonders.
Do you guys have any favourite overnight face masks?! I would love to hear, I'm always on the look out for more as these are by far my most used face masks!
SHOP THE POST
Click on the images below to shop!