Hey guys!
It's been a while since I had something beauty wise that I was excited enough to share with you but the Shiseido Synchro Skin Self Refreshing Foundation ( bit of a mouth full ) is definitely it! I've actually been using this for a fair few months now but with it being a foundation I wanted to make sure I was really sure about it before I started raving about it on here. And guys, I'm really bloody sure.
This post contains gifted items and affiliate links
Click on the images below to shop!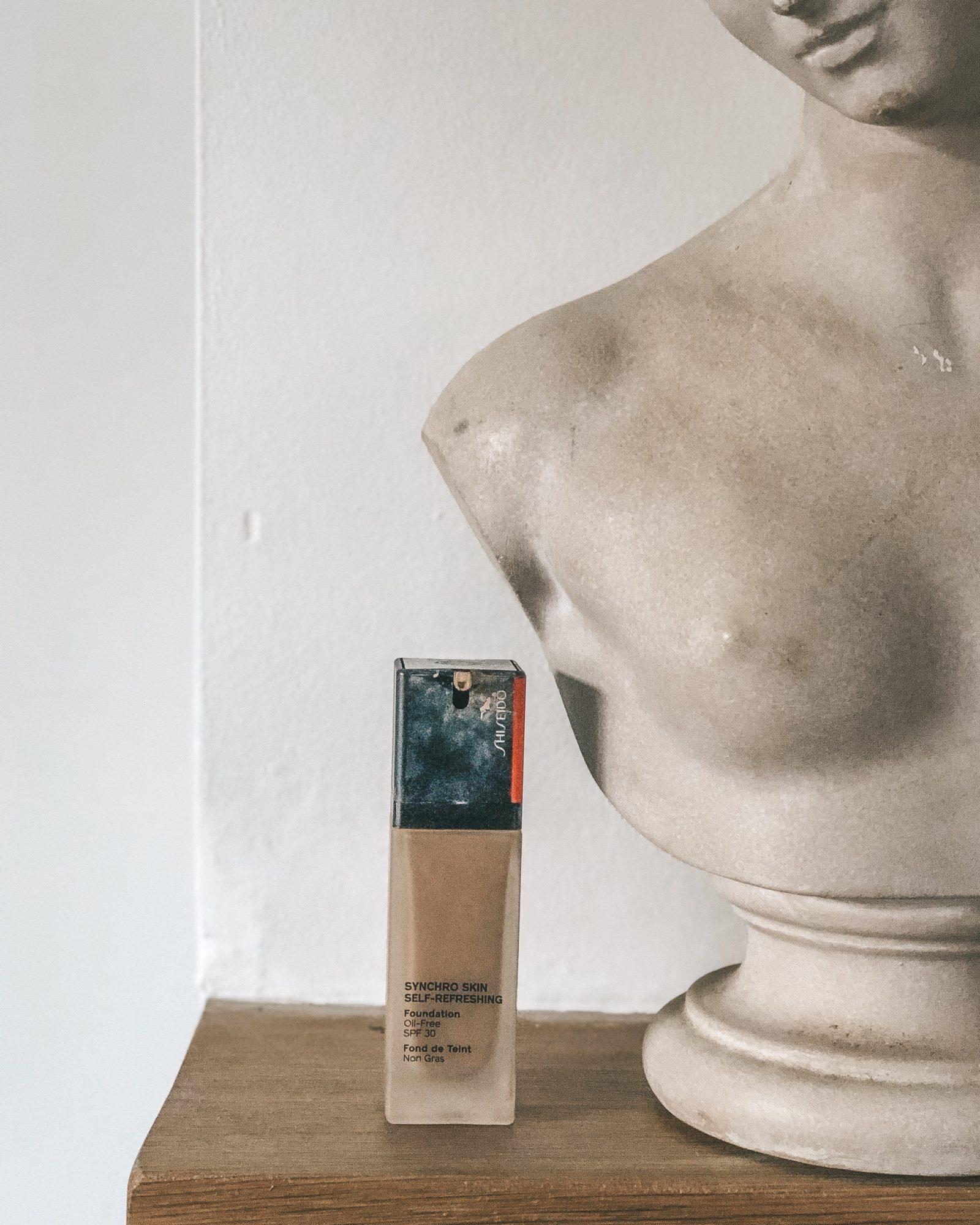 My New Favourite Foundation // Shiseido Synchro Skin Self Refreshing Foundation
So at this point my foundation has actually run out, someone fetch the worlds smallest violin please. And I'm very sad and looking to replace ASAP! I have it in the shade SILK, let me add that before I forget because it's pretty crucial info. I've not stopped wearing this since I got it. I love the way it feels on my skin, very comfortable to wear and lasts all day. I've not had to use primer since I got this OR concealer. Two things I'd previously come to rely on heavily. As someone who at one point used to wear three concealers layered up under her eyes, no concealer is a BIG deal for me.
It feels like and natural letting my freckles shine through but still has great coverage, not quiiiite sure how it manages that but I'm going with it. I apply this with my hands as I always feel it gives the best, most "natural" look. I'd say I've been using this since mid November or even earlier so it's also lasted pretty darn well! I'd love to hear if any of you've tried it before and have any more feedback and also if anyone is thinking about it and not 100% convinced then feel free to hit me up with any questions!
SHOP THE POST
Click on the images below to shop!

CLICK HERE TO SHOP MY DAILY OUTFITS
PS YOU MIGHT ALSO LIKE THIS 5 Neutral Winter Outfits OR 9 Of The Best Pieces Online Right Now