Hey guys!
I shot these the other day and I just was obsessed with this t shirt and feel like I'm really loving the tye dye print right now so had to share with you guys some of my favourites! I got this tye dye t shirt from Zara, which you can see in my Zara haul here! I love the pinky oranges and lilac tones together I think they work so nicely and such a lovely summer colour palette!

SHOP THE LOOK
Click on the images below to shop! Affiliate Links!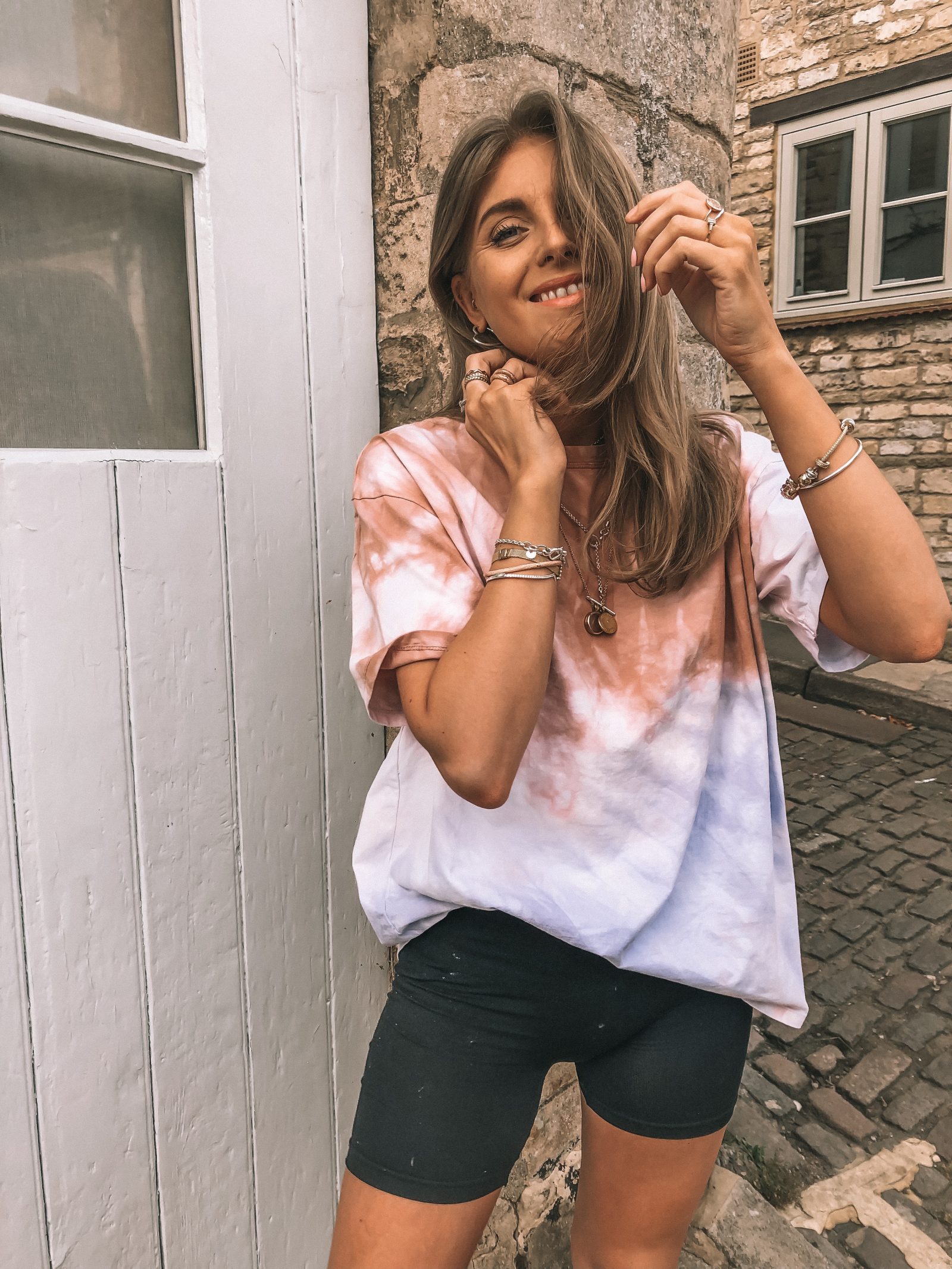 Spring Trend // Tye Dye
Whilst I definitely can't see myself sporting tye dye jeans or anything, there are so many tye dye items I'm really loving, oversized t shirts and sweatshirts are my favourite tye dye pieces and I particularly love this style by missguided, a super oversized t shirt to be work as a dress with boots or trainers, my perfect comfy outfit! I turn 29 next month and now all I can think of is, am I too old for tye dye?
Anyway, age is just a number and I always feel it's about how you wear these trends, not necessarily what you wear right!? I've linked all of my outfit details below if you fancy recreating and if you're after more tye dye inspo you can find that down there too!
Make sure you leave me a comment if you remember tye dye the first time round?! I think I actually may have done a bit of DIY back then!