Hey guys!
Long time no outfit post right?! I wanted to do a post dedicated to this grey wrap cardigan of dreams because honestly so many people were asking about it that I thought it was worthy. Plus I really like it.
THIS POST CONTAINS AFFILIATE LINKS
Click on the images below to shop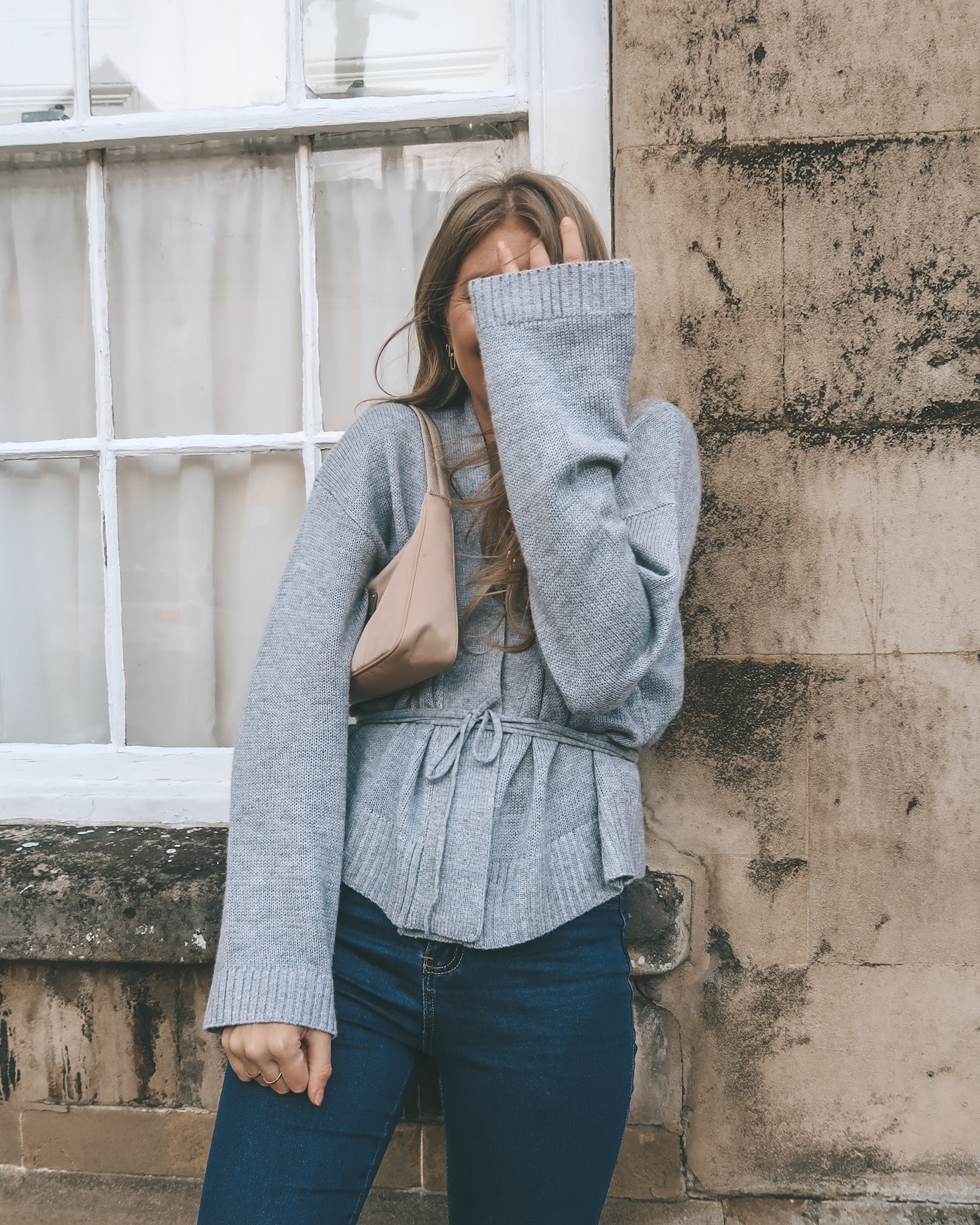 The Classic Grey Wrap Cardigan
I would honestly wear this outfit on the daily if it was socially acceptable and people weren't expecting new outfits from me daily on instagram! The star of the show is of course the grey wrap cardigan! I wore an old bodysuit underneath, something with a really deep v so you couldn't see anything but I didn't have the risk of a nip slip, something like this would do perfectly!
I've seen a few different versions of this around but what I really love is the length and the tie that wraps around so many times. Paired with some chunky gold jewellery which BTW is perfectly framed by the cardigan, and you're good to go! So far I've worn this out for drinks and also for breakfast, it's kind of a multi purpose item but I haven't worn it open yet, I think it would look super cute. I wore it off shoulder with a white vest the other day which looked really nice, I'll have to wear it again and shoot it this time so you guys can see!
SHOP THE POST
Click on the images below to shop




THE WRAP CARDIGAN ROUND UP
Click on the images below to shop




CLICK HERE TO SHOP MY DAILY OUTFITS!
PS YOU MIGHT LIKE THIS 9 of the best pieces online right now OR My 2019 Fashion Favourites