Denim. The one piece of clothing I feel like I know inside out but every few years just surprises me out of no where. I thought for sure I'd never wear anything other than skinnies again then roll on 2016 and the year of the straight leg. Today? I'm wearing flares people. Something just last year I would look back on as one of my biggest fashion regrets. You know those ones that literally covered your shoes? Mind you I was wearing them with blue flame buffalos back then so you know . . always been a style icon.
Anyway. Back to the flares. These ones are named "The Micro Flare" which is probably why I was drawn to them. I've said it before and I'll say it again, if it's a trend I'm not sure about I always err on the side of caution. Well when I tried these on I pretty much fell in love, they look insane with anything . . especially when paired with my Gucci belt . . so sophisticated. Only issue? footwear.
The one thing I would recommend when purchasing some flares is to first think how you'll wear them, I went for kitten heels but I think any higher and I wouldn't have got away with it. I do think they look best with a heel, and a point. Though you guys know I'm a sucker for a point right now and quite frankly, once I've worn something once and got over the initial "how the hell am I going to wear this" I find that it actually goes with anything and everything, I'm hoping this happened with these jeans!
Shop The Post

I went for a really simple look and once of my all time faves. A silky cami with a chunky knit and my good old Gucci belt. Lately these Ray Bans have been making every outfit look good . . hello perfect accessory! And you know how attached I am to that bag right?!
I wanted to keep the look pretty classic, I really didn't want any 70's hippy vibes which I was scared of! My favourite part of these jeans has to the the hem on the flares, I love the let down, frayed effect. These are from Joes Jeans and I've never had a pair from them before but they're so soft! They also have a pair of denim shorts covered in pearls which I'm now eyeing up . . my birthdays just around the corner after all . .
Invest in Some Flares
Outfit Details
Cardigan : OLD
Cami : OLD
Belt : Gucci
*Jeans : Joes Jeans
Shoes : OLD
Bag : Zara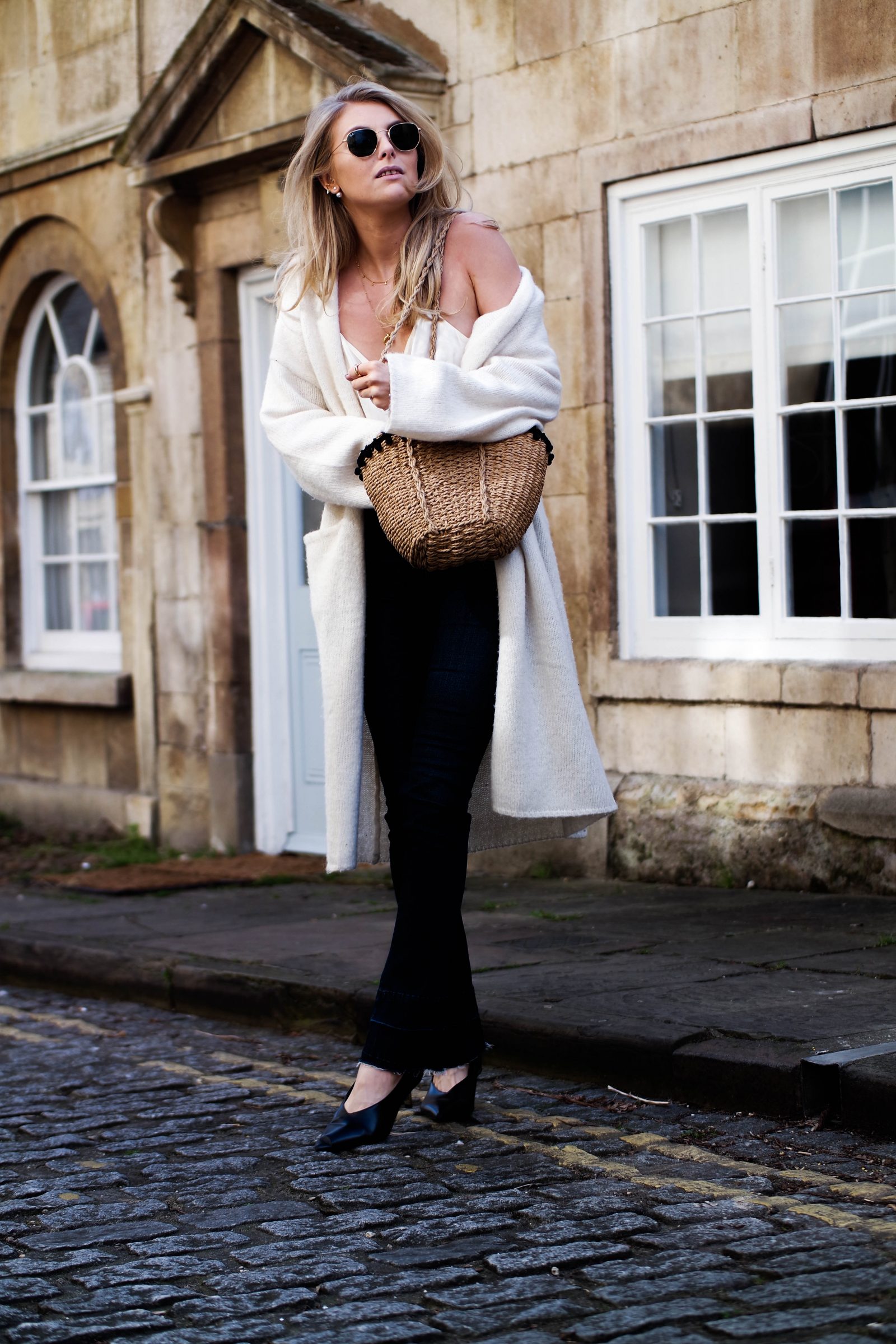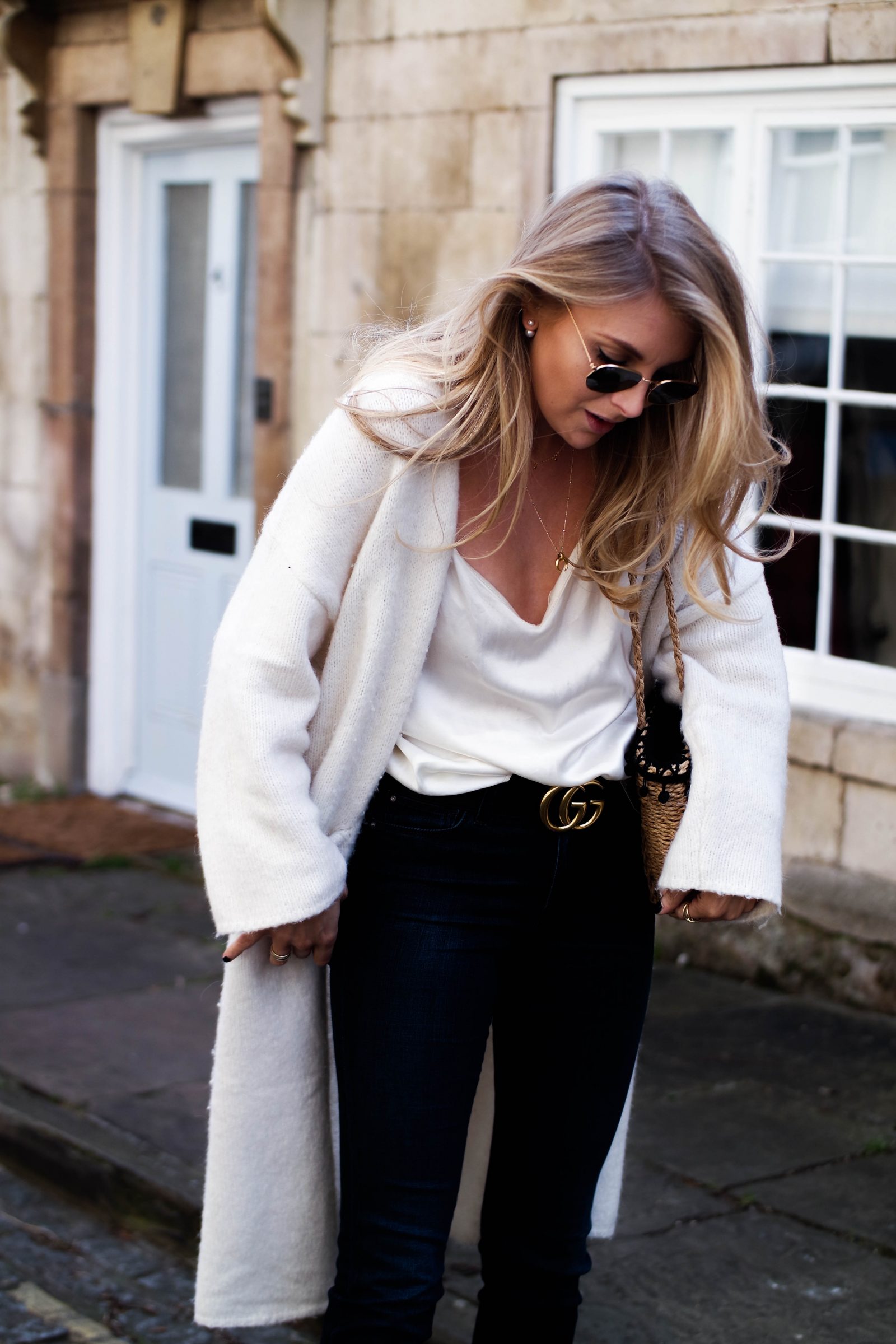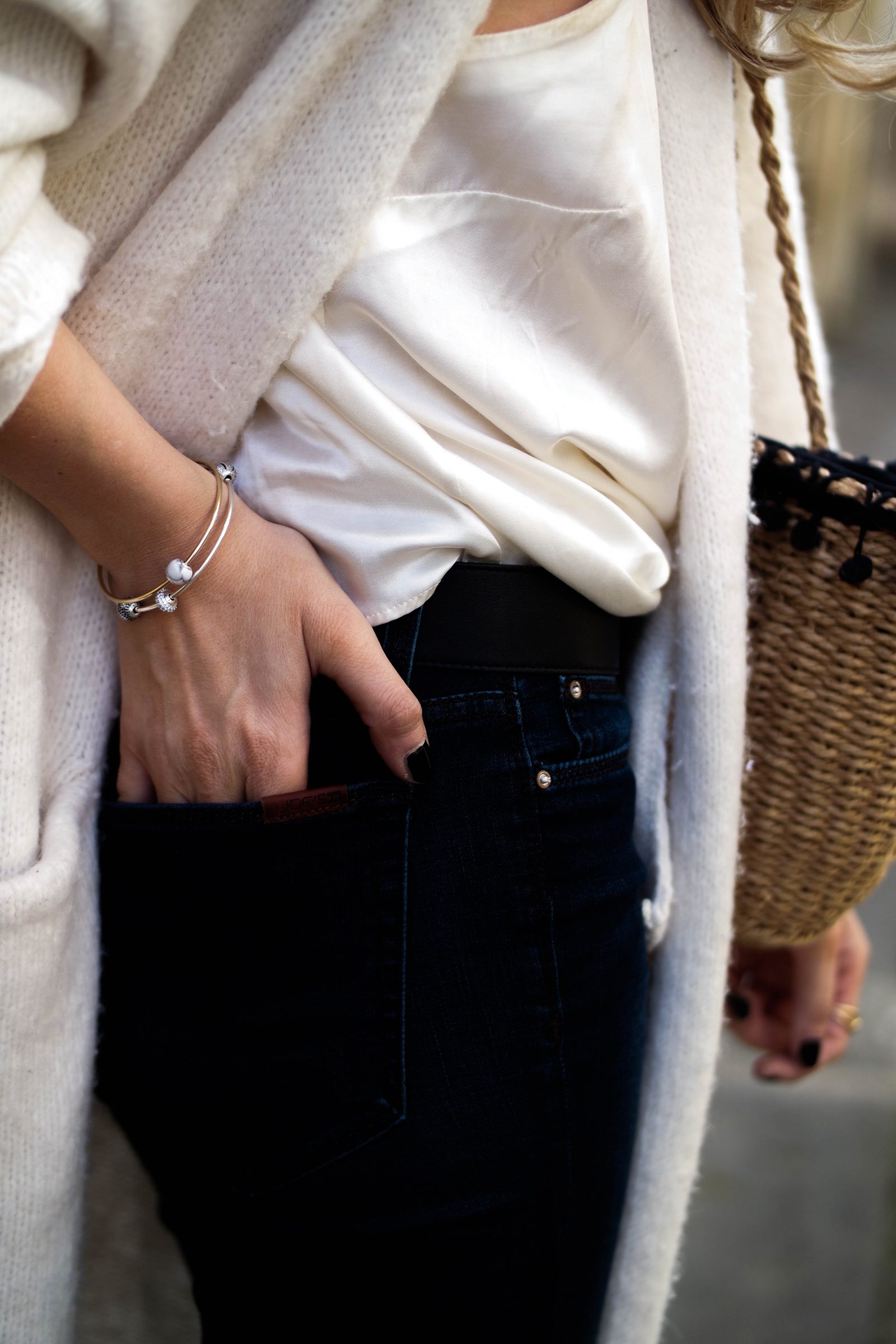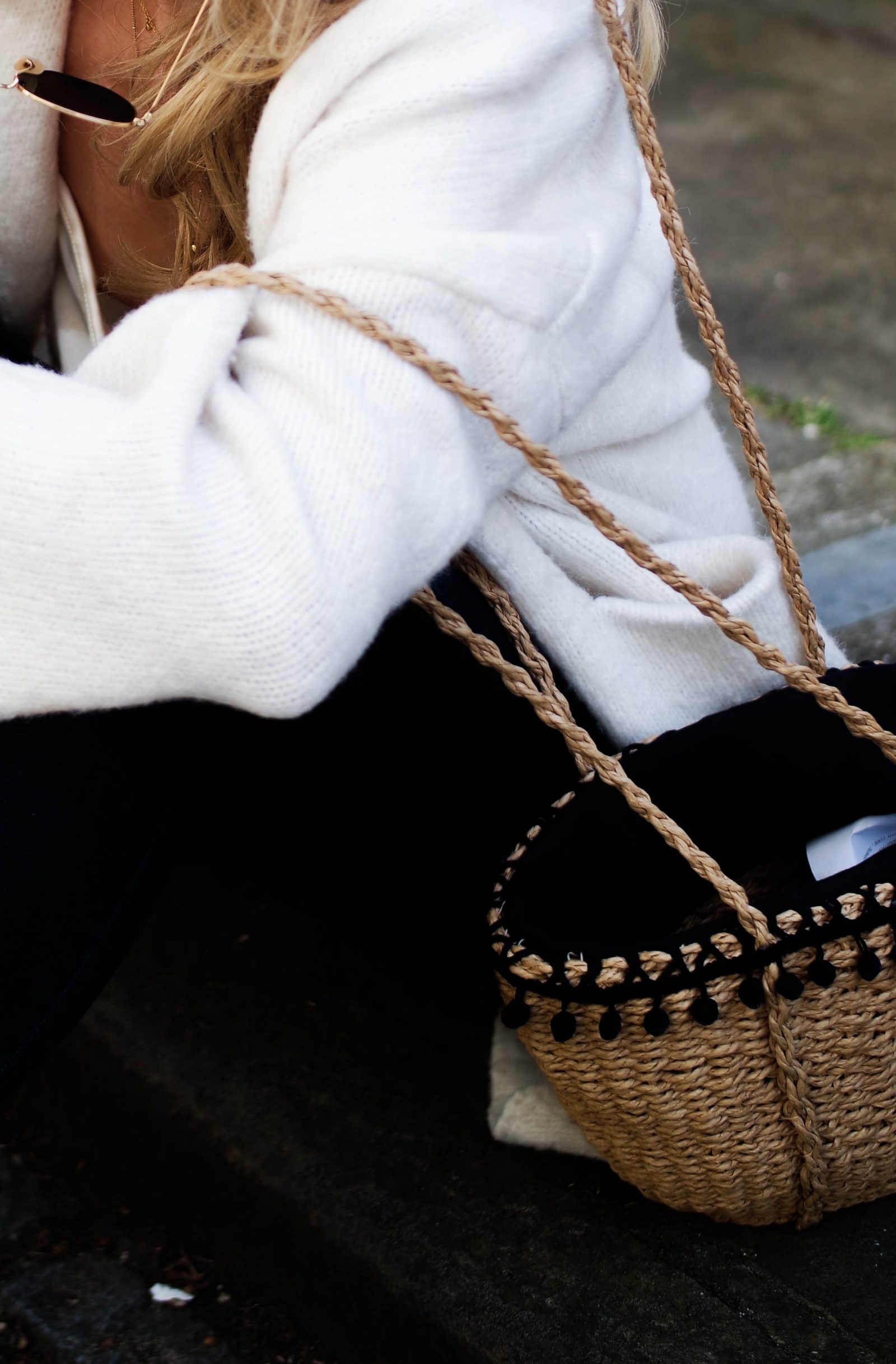 My Spring Wishlist . .