Travelling is still something I think of as being months and months away, yet all of a sudden it's in just over 2 months – WHAT!? I'm super excited but all of a sudden I feel totally unorganised and un prepared – my boyfriends already done a trial run of packing his bag . . this . is . not . a . joke. So I thought I'd start keeping an eye out and gathering together the bits and bobs bearing in mind my travels – I'm not going full scale crazy . . I'll leave that till the week before!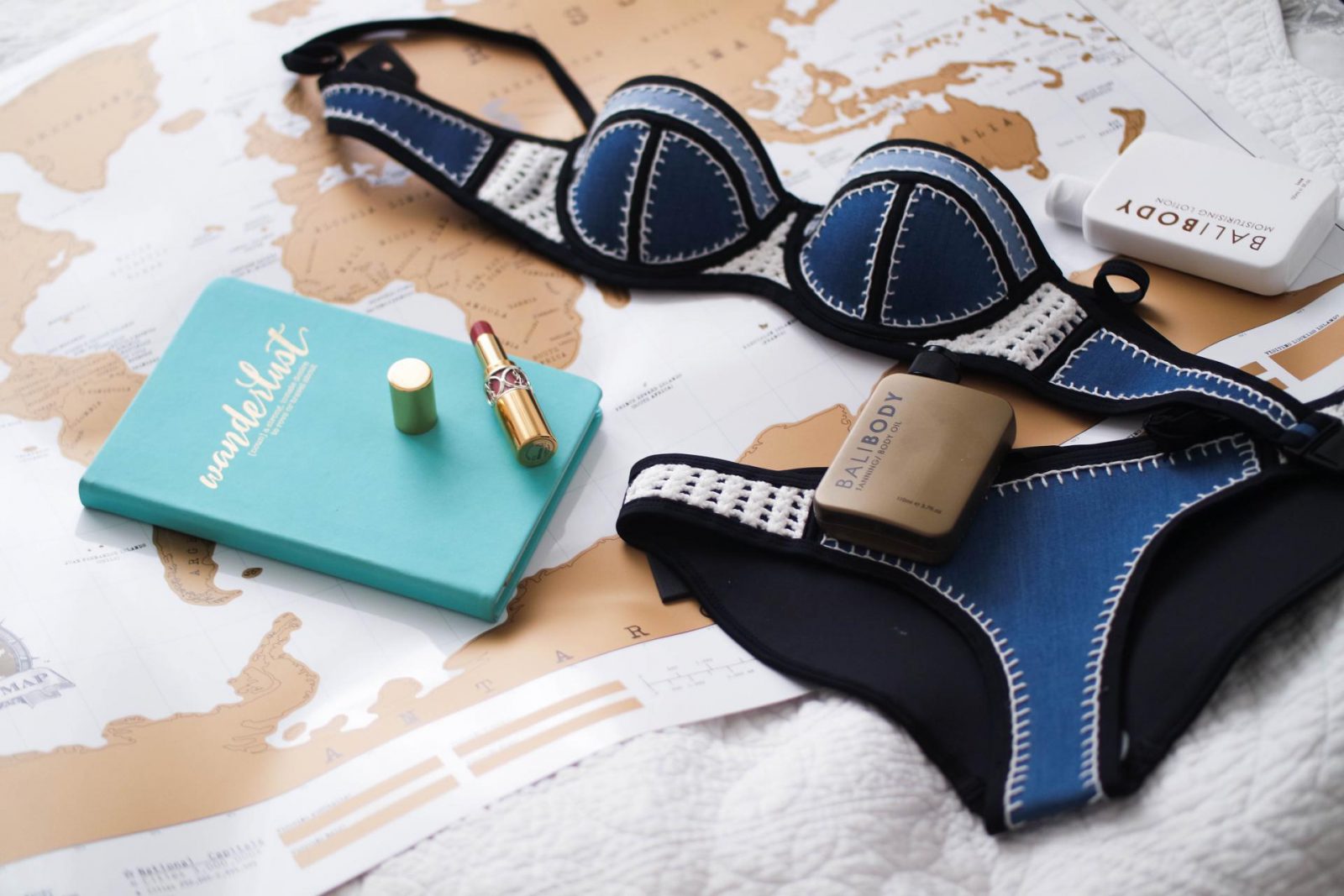 So obviously, the first things I've started to collect for myself are totally useful and necessary for going on your travels. No, not a pac a mac or a silk sleeping bag liner . . a Scratch Map® poster, a lipstick, a notebook, a bikini and some Bali body. Yes, I could have got more practical pieces but a girls gotta look good on her travels because . . instagram. Not gonna get those poolside, sunset sipping on a cocktail shots without my Triangl on now am I??
I'm also pretty soppy and sentimental when it comes to things like this. No, not the bikini . . travelling. I love the take lots of pictures, keep receipts and just generally make sure I never forget a moment from my travels! This is why I had to get myself this notebook when I saw it in TKMaxx. . aka my favourite place to get any form of stationary. It's the perfect journal to keep all of my travelling memories in!
The scratch map poster is another great way of keeping track of your travels and remembering where you've been. What I love about this most is how damn good it looks, I'm pretty sure by now you know I'm all about the look! If this was an atlas with pins in, it would not get put up. The white and gold is beautiful and would make such a wonderful gift for someone who loves to travel or for yourself!
My sister actually got her boyfriend a scratch map poster for his birthday and got it framed beautifully (without the glass!). Such a lovely gift and also for yourself. I love the idea of being able to see this on your wall as a constant reminder of where you've been and the memories you've had!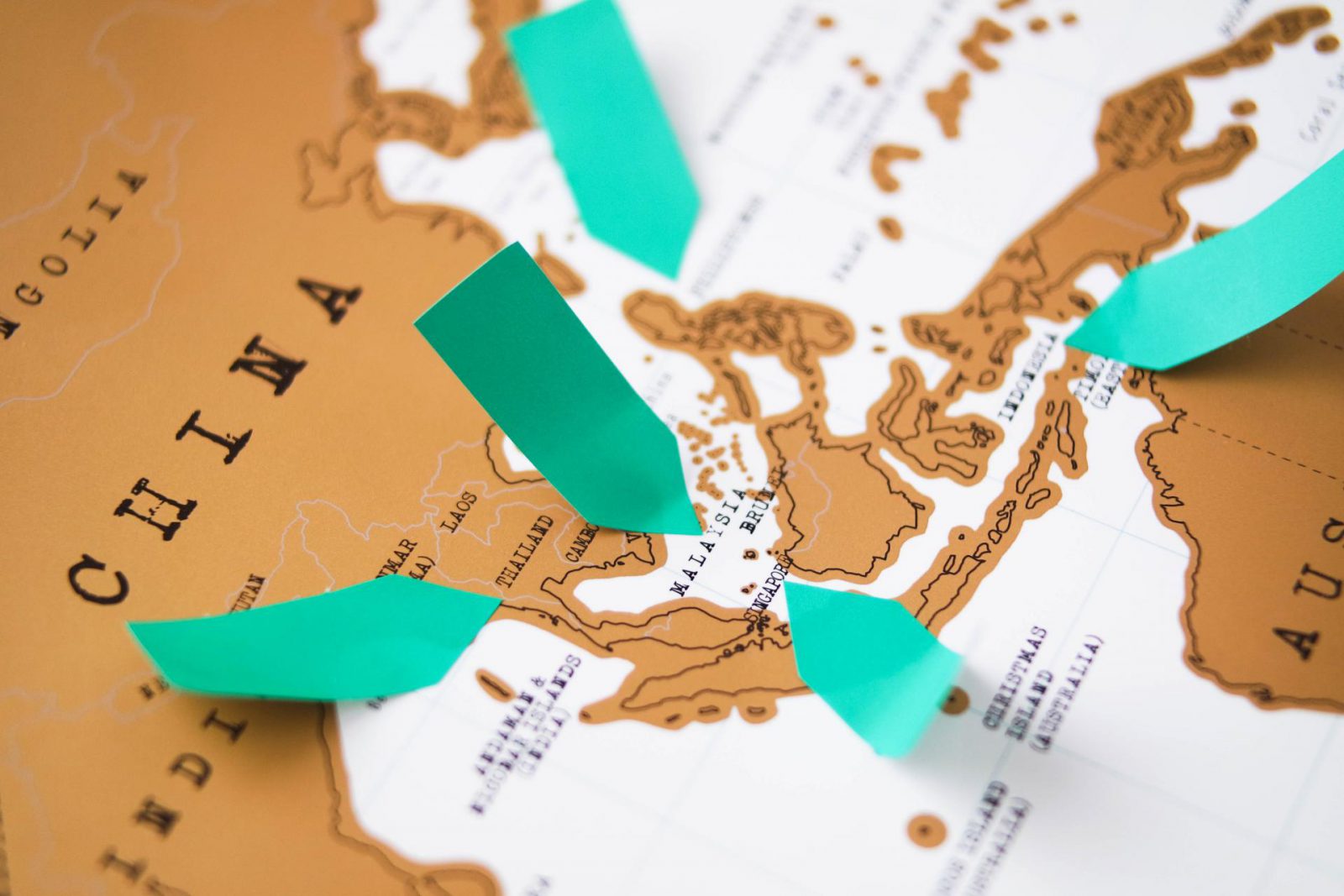 I didn't want to start scratching until I've been somewhere so I decided to just put arrows for now to show you guys! You can see the full list of where I'm going here!
Obviously, I had to scratch it in some way shape or form though so I started with the UK I've been there! And all of the other places I've visited. Since scratching and physically seeing it I realised that actually I haven't been to many places outside of Europe other than Bali! It's made me even more excited to get out there and experience more of the world!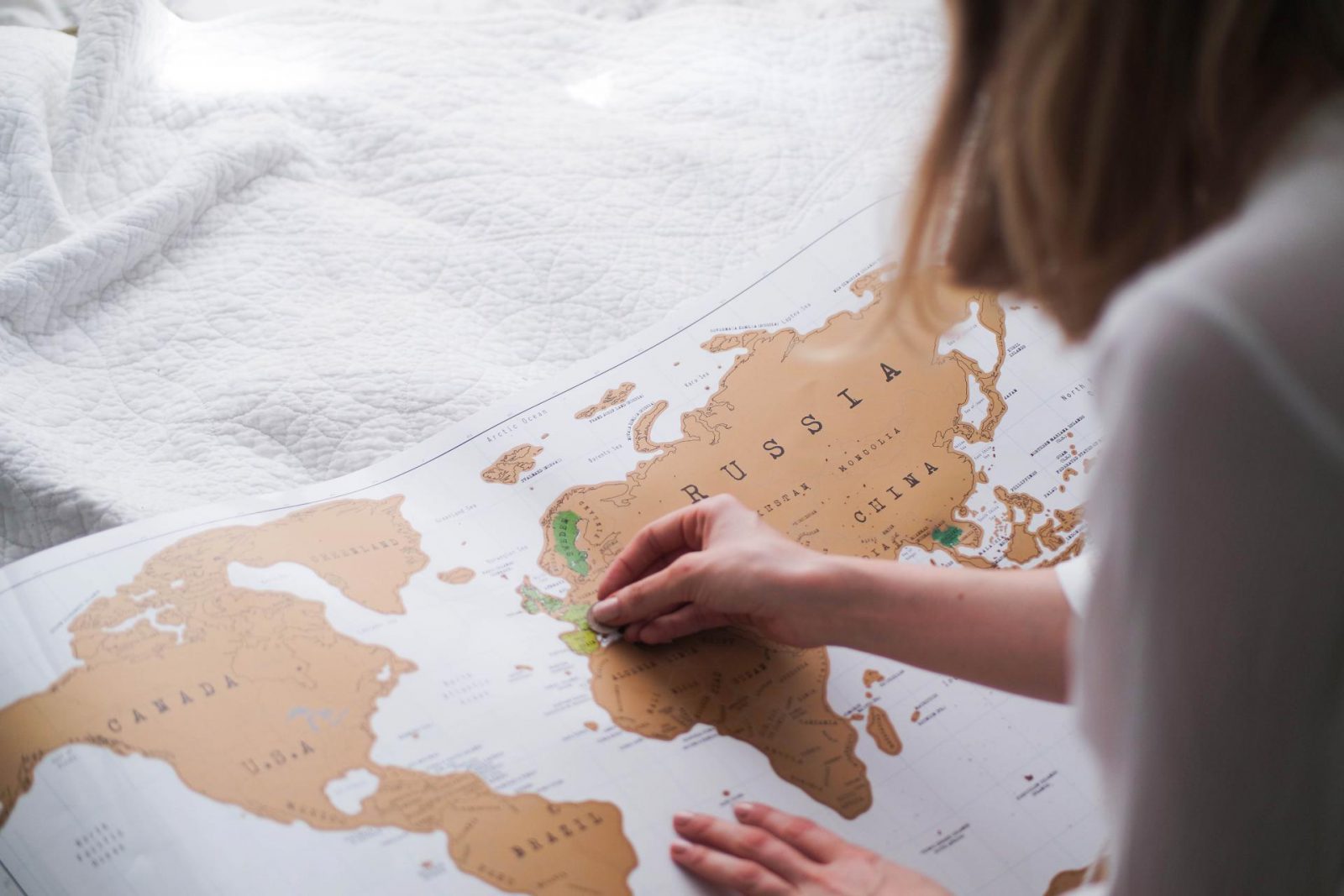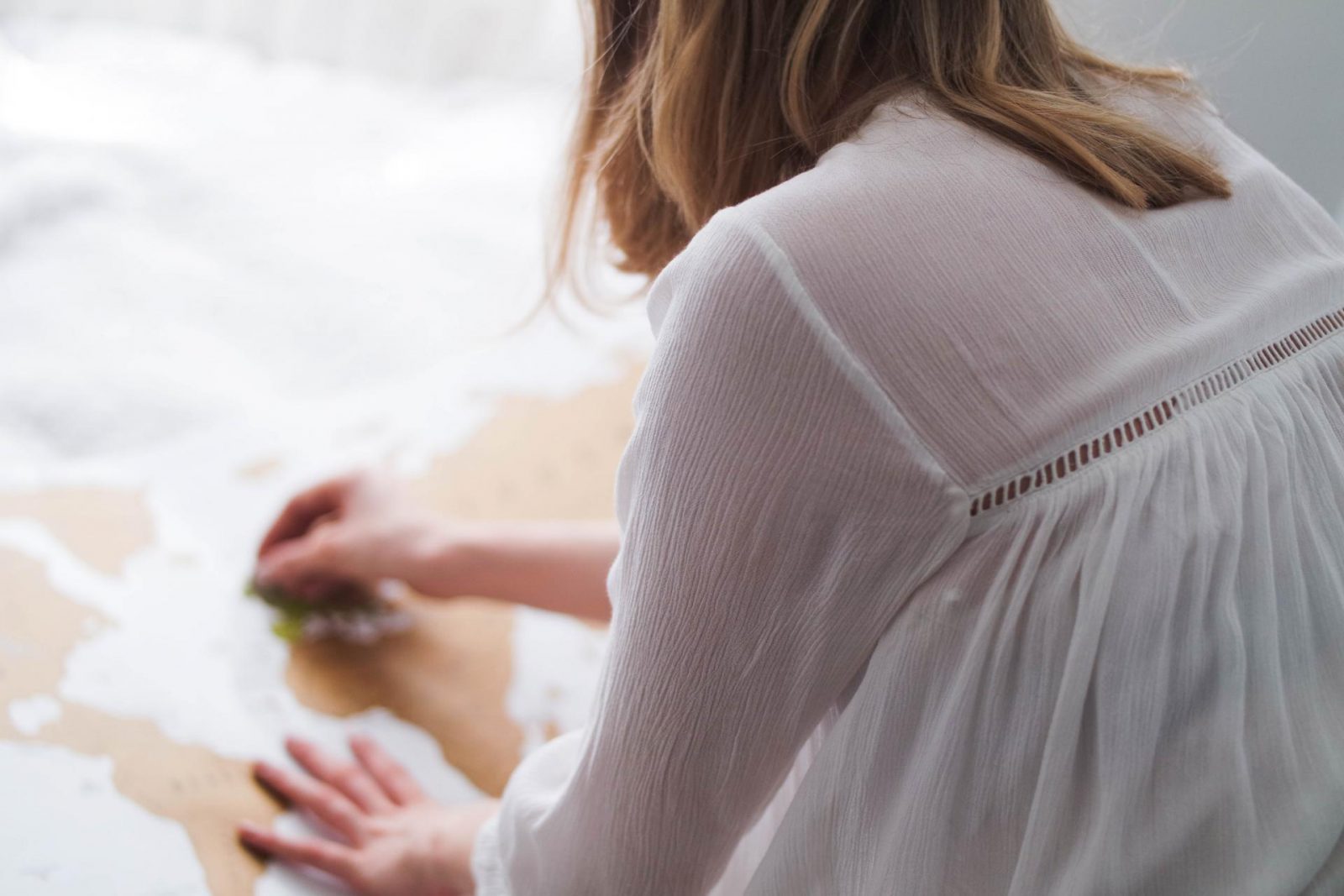 Where have you been in the World? Where was your favourite place you've been and let me know if you've been to anywhere I'm going (list here) so you can give me some top tips on anywhere I have to go! Once last thing! Where is your dream place to visit?!
Make sure you pick yourself up a scratch map poster from Luckies to track your travels like me!!! I'd love to see yours if you have one!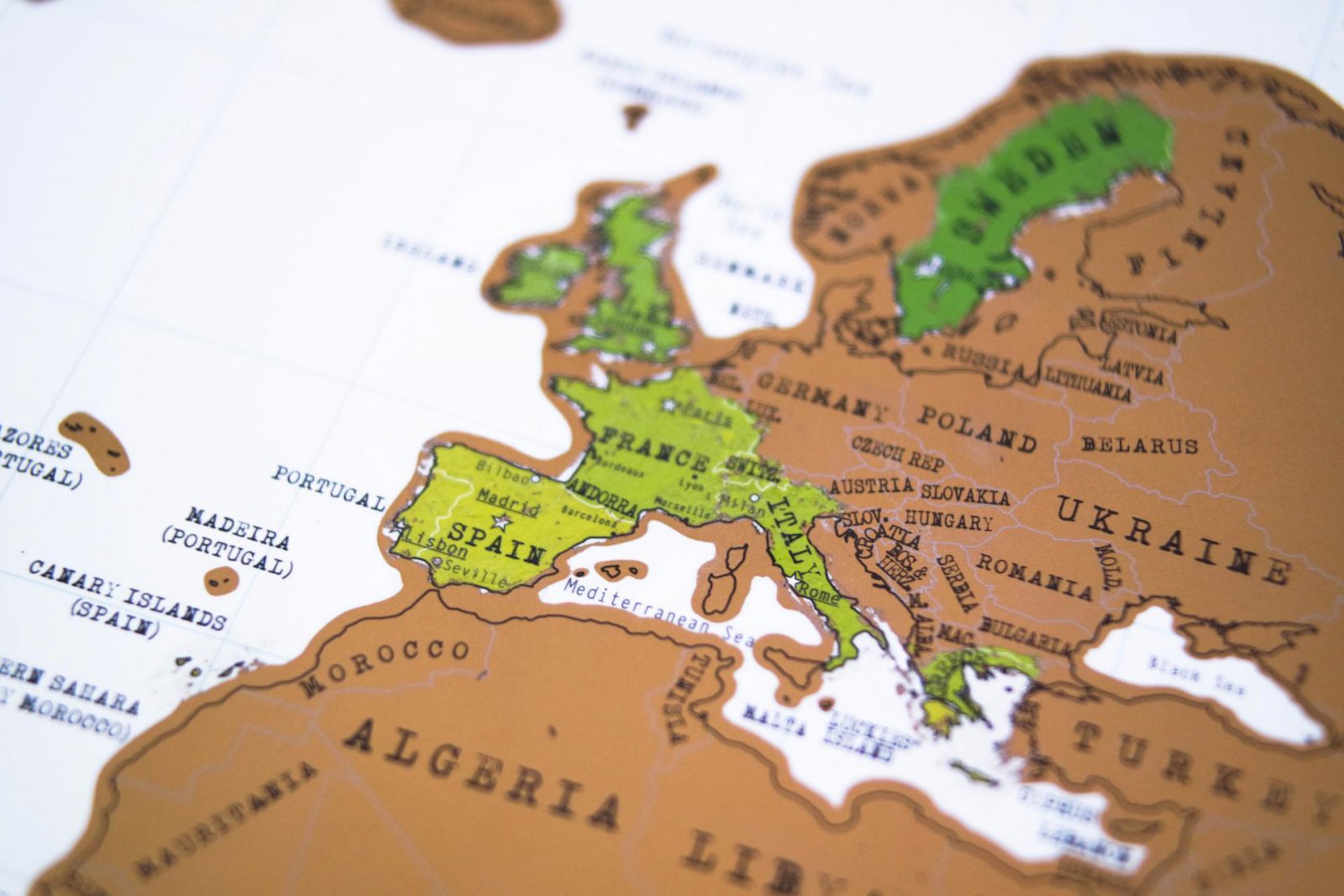 *Scratch Map Poster : Luckies
*Bikini : Triangl
Lipstick : YSL
*Bali Body : Bali Body
Make sure you follow me on snapchat (username : sineadcrowe) to stay up to date with everyday bits and bobs including hauls, blogger mail, ootd's and lots of snaps of my cute doggy!!! I would also love love love for you guys to follow me on Bloglovin'! It's the best way to stay up to date with my latest posts all in one place, you can also save them to read at a later date!
P.S – I also have a new video on my youtube channel if you fancy a watch!
This post is in collaboration with Luckies