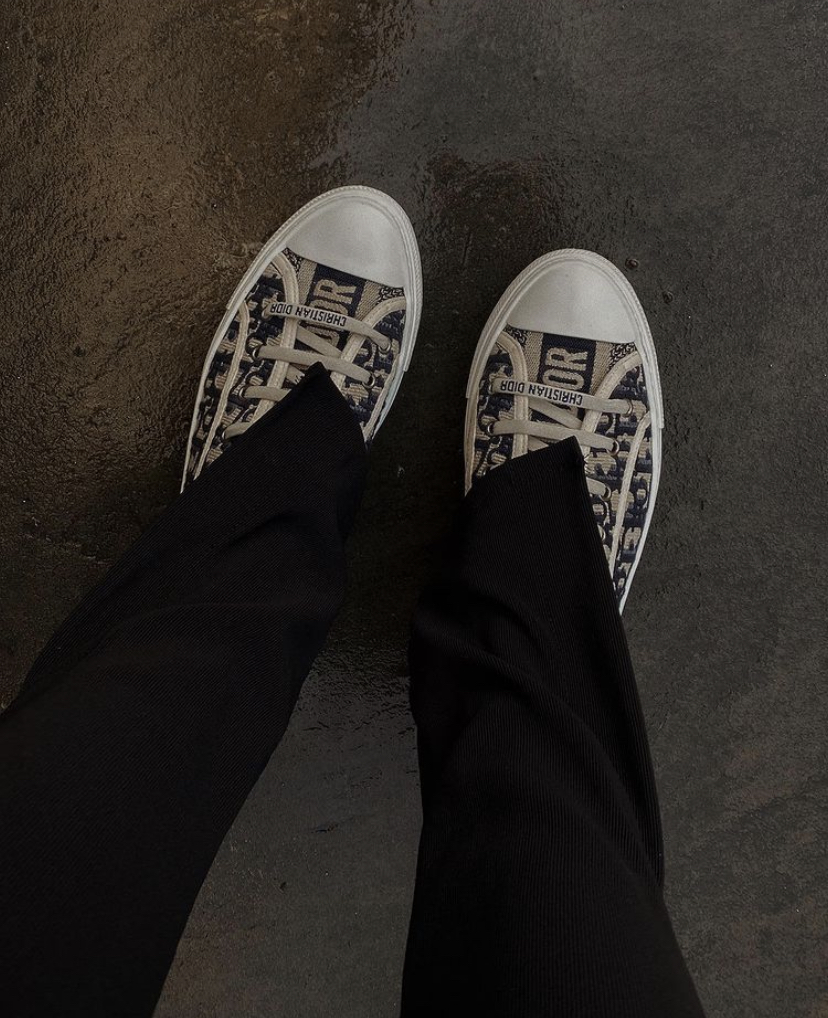 I finally did it! I bit the bullet and bought the shoes I've been eyeing up for well over a year now, just think of all the outfits I could have worn them in if I'd had the balls to buy them earlier!!! If any of you follow me on instagram you'll know the dilemma I had on whether to keep these or not as well! I am super indecisive at the moment – I'm blaming the pregnancy – and I think, not being able to actually go outside much also had an affect on my opinion but finally I got round to the decision to keep them so I thought since I've had a chance to wear them now and lots of people were saying how uncomfortable they were, I would do a little Dior Sneakers review video and pop in some outfit ideas for good measure!
This post contains affiliate links
SHOP THE POST
Click on the images below to shop!

WALK' N'DIOR Dior Sneakers Review
I hope you guys enjoy the video and do let me know what you think of the shoes!!! Also let me know if there is anything else I have that you would like to see a review on or outfit ideas for! If you also have any more questions about the shoes that I haven't answered in the video them feel free to ask away! Happy to help in anyway that I can!!!
SHOP THE VIDEO
Click on the images below to shop!