I'm always talking about my favourite Amazon fashion finds over on my instagram stories and they've really been piling up over the past year or so to the point where I now feel I have a great foundation of wardrobe staples and in my opinion absolute essentials all of them Amazon fashion finds! I've linked a video below with my top picks where you can see me styling all of them up individually and mixing and matching the amazon pieces to create 10 summer looks that in my opinion are timeless!
THIS POST CONTAINS ITEMS PURCHASED WITH A GIFT CARD AND AFFILIATE LINKS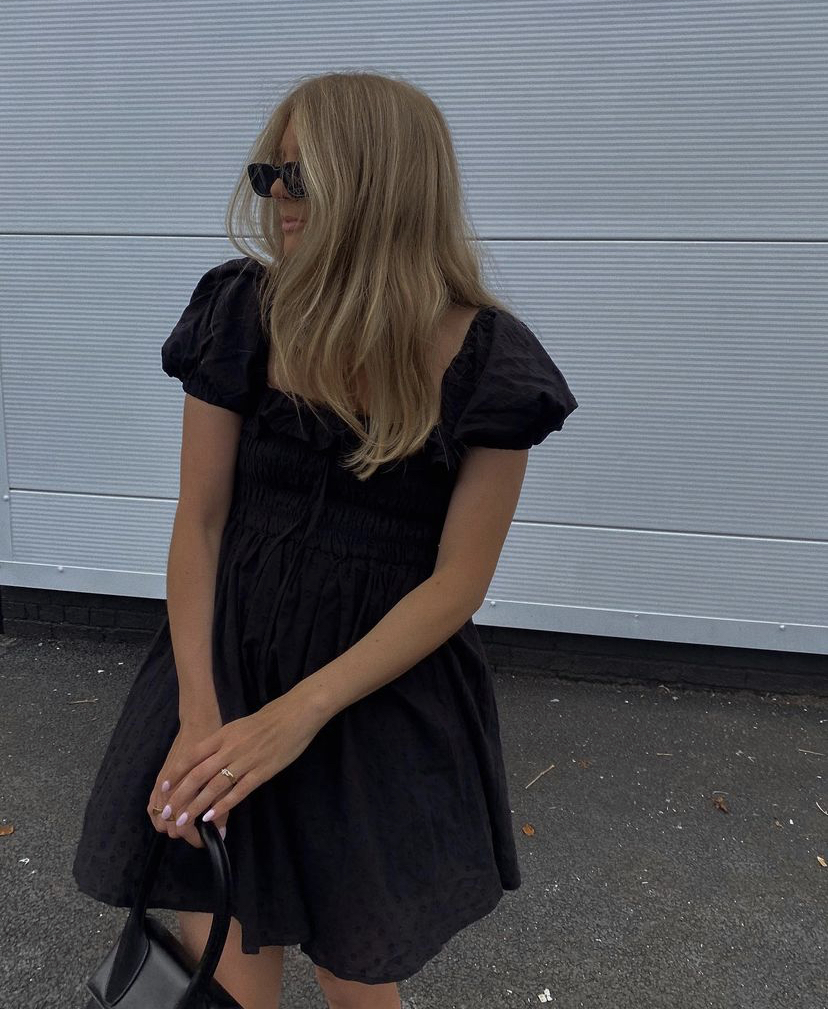 So the video is linked below but I had to call out separately this perfect little black dress. This is one of my ultimate Amazon fashion finds along with my levis jeans which you guys know i simply adore! And it's super affordable and comes in so many different prints colours and lengths! I love the classic black and have honestly been living in it! it's lined and a decent length so perfect for me when I've got Margot and I'm constantly bending over to pick up her dummy she inevitably throws on the floor 5 times a minute! It's also elasticated which means the sizing is super forgiving but I went for a medium to be on the safe side and it fits me perfectly. I feel like it's giving me all of the faithfull the brand vibes but without the price tag! I also picked up this for love and lemons style dress from them the other day and am not so patiently waiting for it to arrive!
10 Amazon Fashion Finds You Need in Your Wardrobe
LINKS

1 White Dress (medium) : Here
2 Sunglasses : Here
3 Grey Zip Sweatshirt (XL) : Here
3 Green Zip Sweatshirt (XL) : Here
3 Navy Zip Sweatshirt (XL) : Here
4 Navy Zip Jumper (XL) : Here
4 Cream Zip Jumper (XL) : Here
5 Blue Sweatshirt (XL) : Here
6 White Linen Shirt (Small) : Here
7 Black Dress : Here
8 Havianas : Here
9 Converse : Here
10 Blue Levis Jeans : Here
10 Black Levis Jeans : Here