Outfit Details linked below (affiliate links)

Hey guys, this week I wanted to share with you my spring wardrobe staples and it kind of worked out well in that it's a sort of spring capsule wardrobe. I've shared different outfits only using these items and honestly I could do so many more, they're all super easy to wear and style and mix and match. The perfect spring wardrobe staples if I do say so myself
1 – A BIKER JACKET
I only got this faux leather biker jacket over winter which meant I've not long started wearing it but I can already tell it's going to be a real spring style staple for my wardrobe. It's perfect for layering, a great transitional jacket and really finishes off any look giving it a tougher look. I love how oversized it is, it's actually a one size fits all situation and I'm a size 8/10 for your reference!
Buy Here!
2 – A PAIR OF TAILORED TROUSERS
These trousers have my heart! I couldn't possibly do a spring wardrobe staples video and not include them! I love them so much I have the black, beige and am currently on the hunt for the grey. Everything from the soft light fabric to the length and leg width is perfect. I love a pair of tailored trousers in a spring outfit with a really simple wardrobe staple like a racer vest or white t shirt and a pair of trainers for a really chic summer in the city kind of look.
Buy Here!
3 – A DENIM JACKET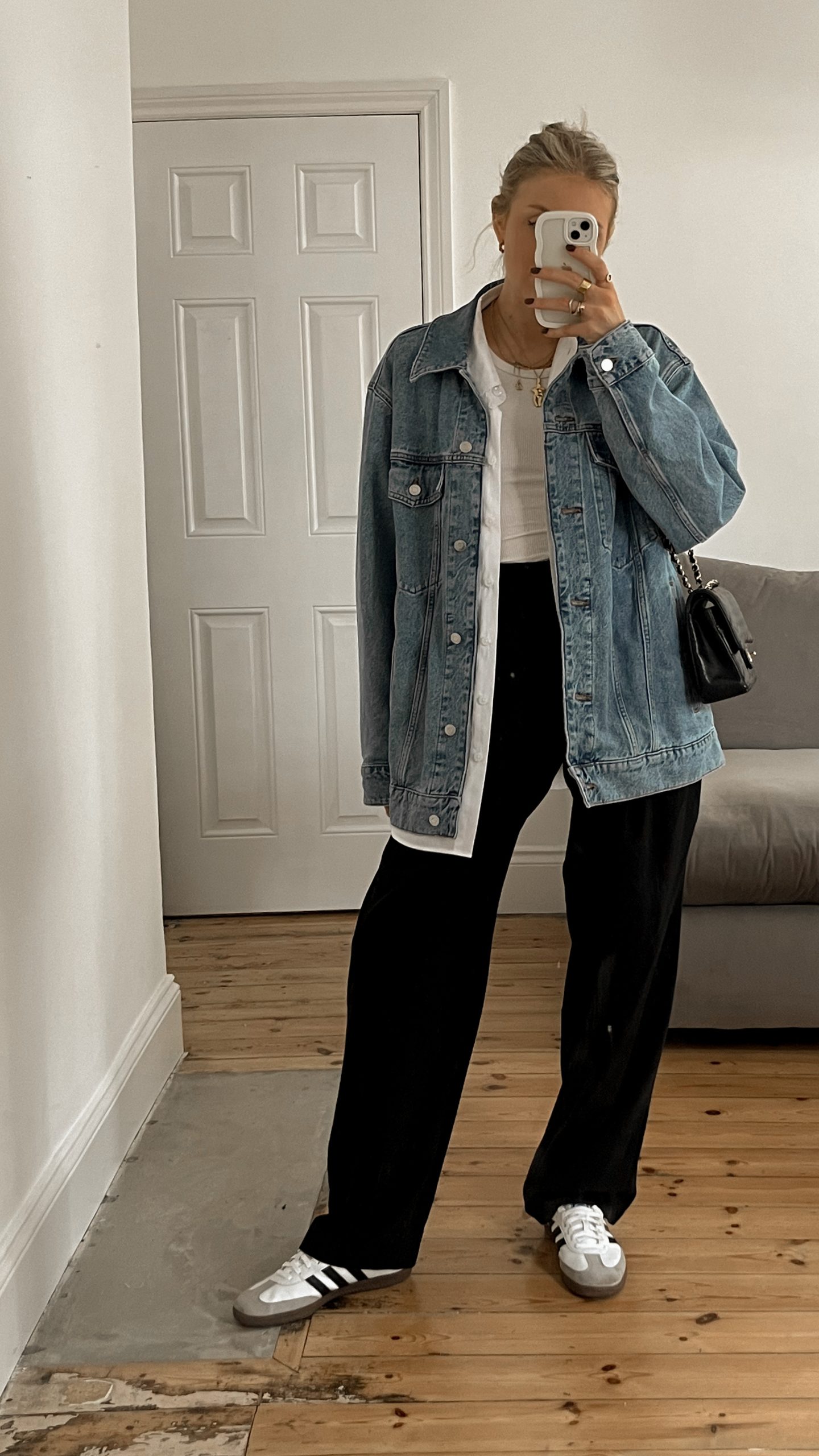 This denim jacket is one I picked up from the mens section in Arket a while back, the mens section is where you find all of the best outerwear I am telling you! I've found an amazing alternative for it on Amazon for you guys, it's so hard to find the perfect grain and shade of denim and once you do you hang it in your wardrobe and never let it go! I would say this is a spring wardrobe staple but also a summer staple too! So perfect in warmer weather layered over summer dresses and now with tailored trousers or a double denim look.
Similar here!
4 – A HENLEY TOP
I picked up this classic henley top from Amazon for under £10. Such a bargain and I love it! It's just an effortless basic perfect for layering but also looks great on it's own for jeans and a tee vibe but a little bit more interesting. I'd say this was a seasonless wardrobe staple to be honest I think it's something that I would and will wear all year round no matter the weather – well maybe not in a heatwave!
Buy Here!
5 – AN OVERSIZED SHIRT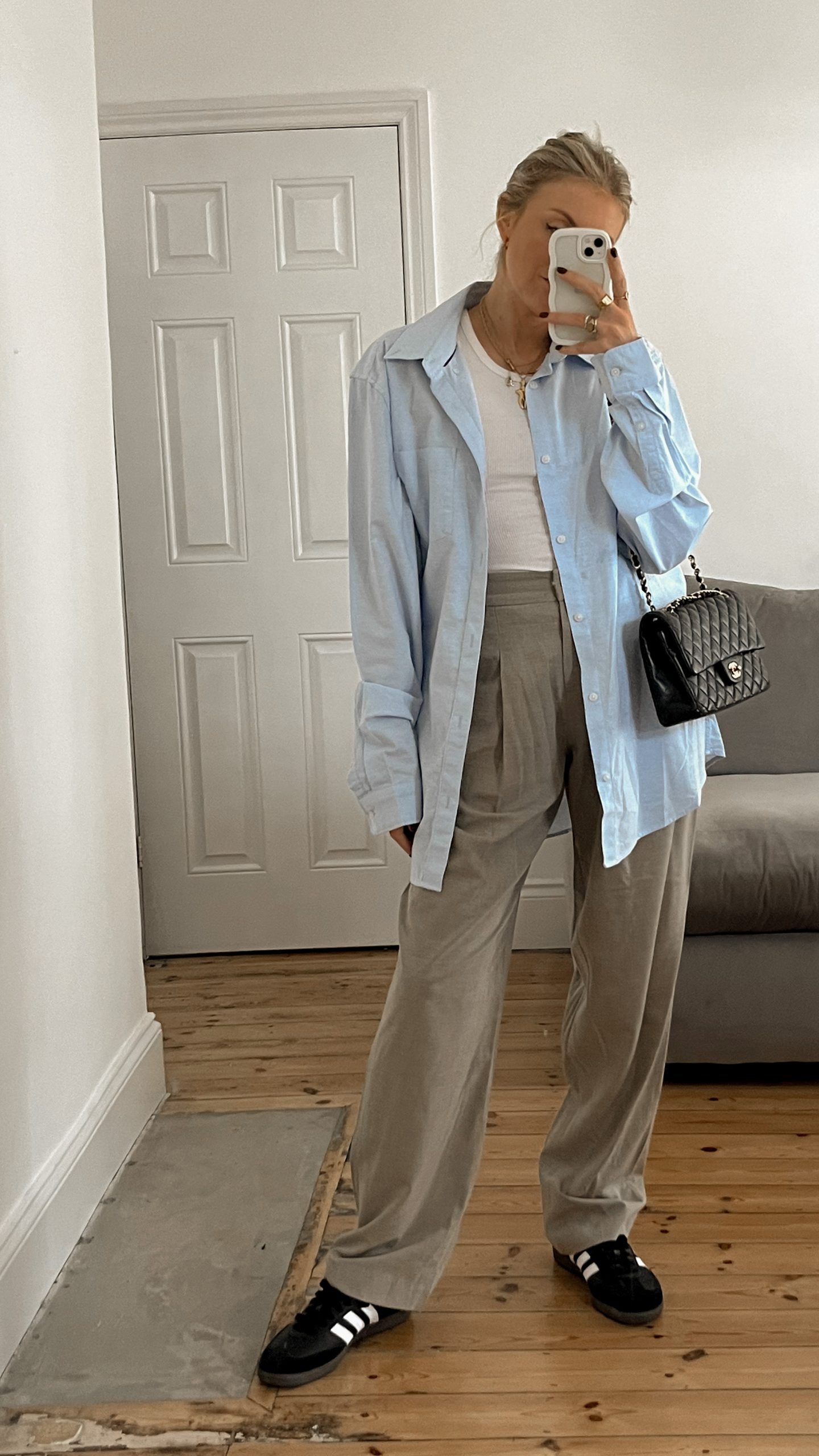 Another seasonless wardrobe staple, the oversized shirt. Wear it in winter layered up or in summer as a light layer over a racer vest or summer dress. I feel like I truly fell in love with the oversized shirt when I was pregnant as it's such an easy piece style with a bump and now it's become a firm favourite of mine. My favourite place to pick them up is in the mens section which means they're that bit longer too.
Buy Here!
6 – AN OVERSIZED BLAZER
An oversized blazer is just the most perfect transitional piece. So great for layering up and when the time comes just a perfect light layer to throw on and make any outfit look more chic. Mines a super oversized style from The Frankie Shop and I loved it so much I now have it in two colours. It's another one that can be styled slightly differently for each season making it a piece you can wear all year round.
Buy Here!
7 – A TRENCH COAT
The classic trench coat. The trench coat really comes into it's own when spring time rolls around. It's such a chic piece I feel like it finishes off any outfit and instantly makes you look effortlessly chic. My favourite way to wear is just super simple with jeans, a t shirt and a pair of loafers but I did a whole video with 7 ways to wear the trench coat which you can check out here!
Buy Here!
8 – A GOOD PAIR OF JEANS
I live in my jeans when it comes to spring, though I could literally say that sentence for every season to be totally honest! Jeans and a white tank top/henley top/tee and you're good to go just swap and change various jackets/footwear/accessories to create different looks. My current favourite pair are from the mens section in Arket, I've always shopped the mens section mainly in tops, shirts, knitwear and outerwear but recently I've discovered the joy of mens jeans/trousers and let me tell you they are great if you prefer the looser fit!
Buy Here!
9 – SOME EASY TO STYLE TRAINERS
I was torn between my converse and my adidas sambas for this but I went with the adidas sambas mainly because they're new-ish to my wardrobe so I have been naturally wearing them more. Plus it means I get to cheat and use the black sambas and the white sambas. Another decision that was just too hard for me to make so I didn't, I just got both. I've been loving wearing them with a bare ankle and my jeans slightly rolled up recenlty!
Buy Here!
10 – A PAIR OF LOAFERS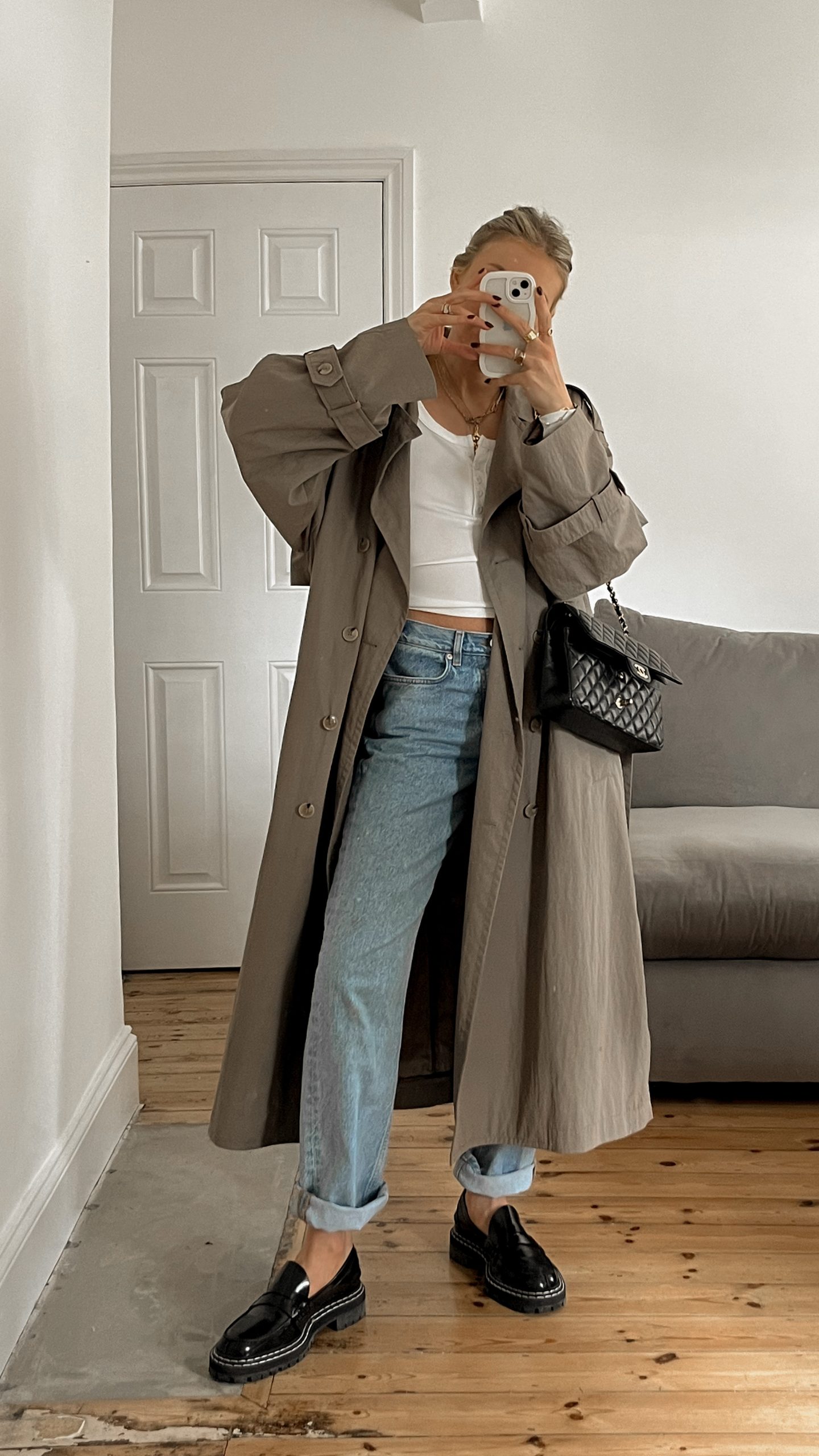 Finally my loafers, I couldn't possibly do a spring wardrobe staples video and not include the loafers! They're the perfect in between shoe for when you're fed up of wearing your winter boots but it's not quite sandal weather. I picked up this pair from Proenza Schouler a couple of years ago and I am so glad I got this pair instead of the Prada loafers because I feel that they're a bit more timeless without the big branding, but they still have that lovely chunky sole
Buy Here!
I'd love to hear what your guys style staples are! Anything I included or more importantly is there anything I've missed? Is there something glaringly obvious that you know I always wear and I've not included?