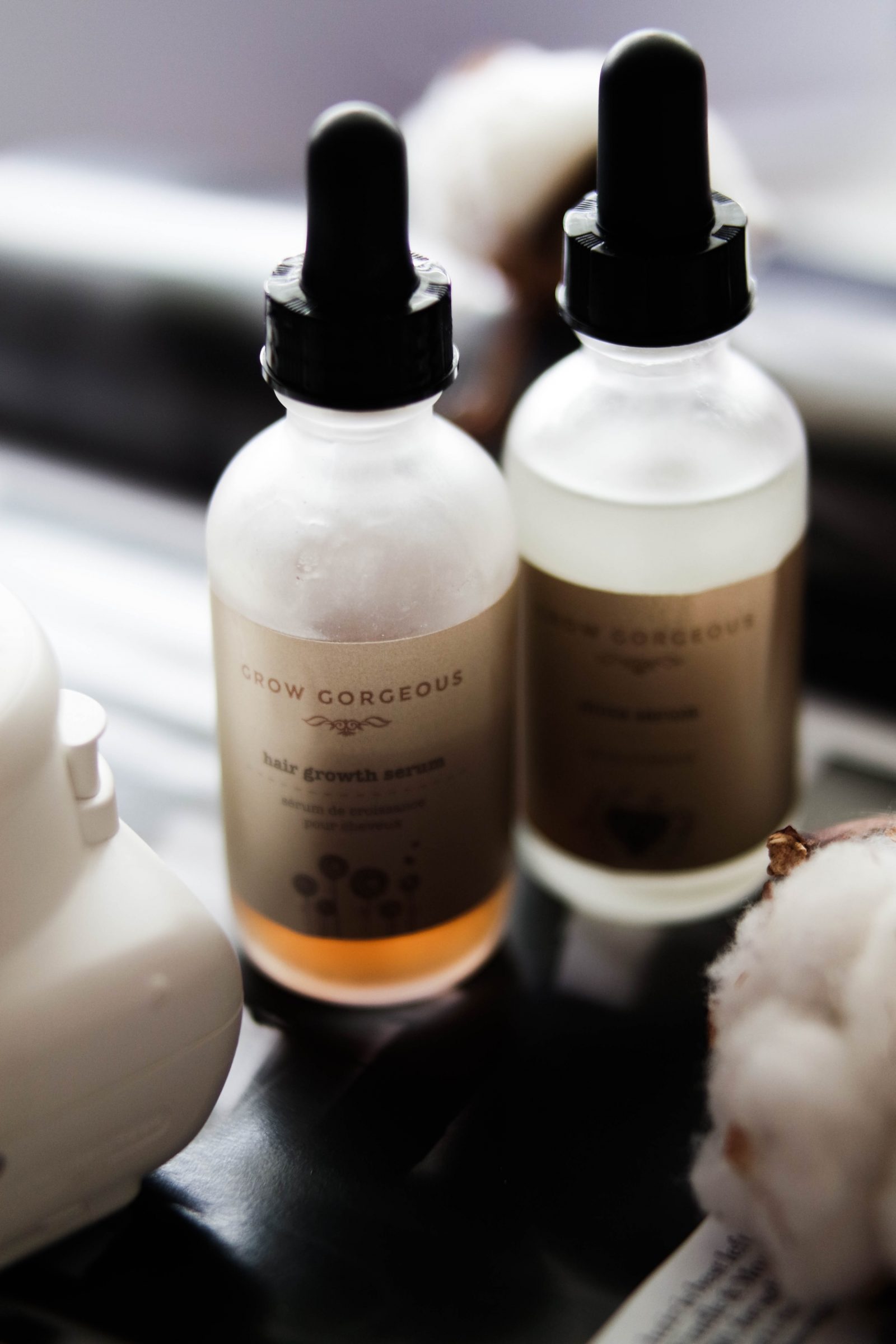 I've been testing two different ranges of products that claim to help you grow your hair for a while now, a couple of months for one and a couple of months for the other, as I wanted to see for myself if these products were really worth the hype and essentially, if they actually grow your hair?
When I was working as a stylist a hair and make up artist once said to me that it is impossible for any product to actually grow your hair because it's dead already once its out of your head, the only way to help grow it is to stimulate the roots. So I was already on the slightly doubting side of belief on these before I was started, they had a lot of work to do.
Do You Want To Grow Your Hair?
Silly question right? I feel like 99% of the female population is always looking for some way to make their hair grow over night. Long hair is always in and yes we (me) may cut it short in a moment of trend led madness but you'll be sure we'll be saying a prayer for it to grow each night until it's restored to it's former glory. I've fallen into this trap many a time and this time I've vowed not to touch it. Little disclaimer here, my hair grows fairly quickly anyway. It wouldn't be fair for me to do this post without saying that.
Shop The Post
So I tried two complete ranges, one from Lee Stafford and one by Grow Gorgeous. As with anything there were products I loved and products I didn't quite get on with. I've linked everything I use below but there were two stand out products to me, one from each range.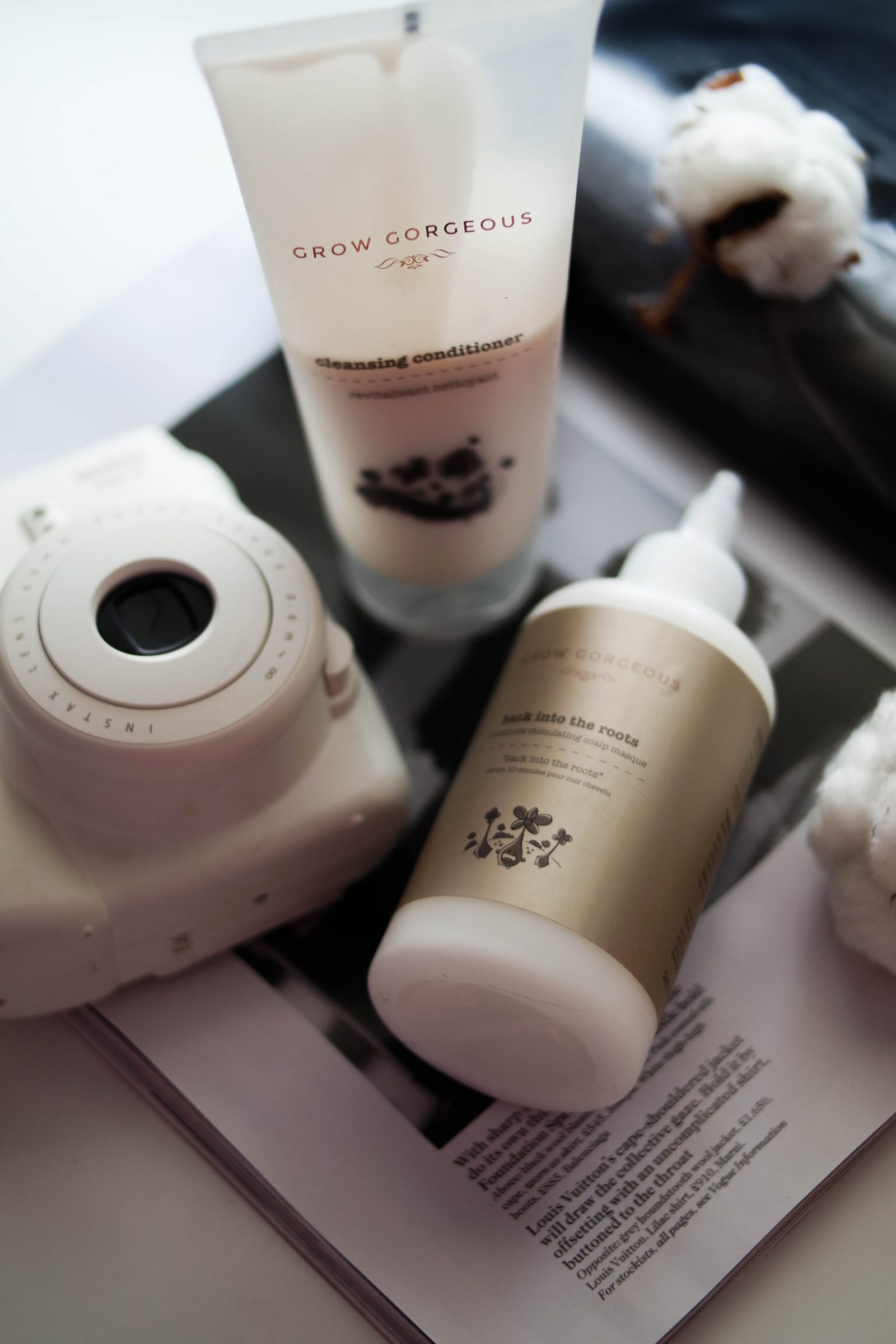 Grow Gorgeous Hair Growth Serum
Grow Gorgeous is definitely the more premium of the two hair growth ranges I tried out. However, that isn't always everything as I found it was the one I got on with the least. The hair wash . . system? . . was different from your average. It's a cleansing conditioner which combines shampoo and conditioner, it's not that it made my hair bad it's just that it didn't foam up which I hated and my hair never felt quite so glossy. I'm not blaming the product for this at all as it's clearly due to my own incompetence in washing my own damn hair but I also didn't completely wash the products out on a few occasions and I feel like that was down to the fact that it didn't foam up.
I didn't use the mask as much as I probably should have but it had a very strong peppermint scent that actually made my eyes water, I'm a wimp I know. So anyway, less about the products I didn't like. The one product that really stood out and I actually discovered my sister has it and has been using it for ages and swears by it, is the hair growth serum. You simply apply a generous amount (20 drops are recommended) directly to your scalp morning or night (I prefer night) and massage. For anyone wanting to grow their hair I would 100% recommend this to you!
Lee Stafford Hair Growth Treatment
This is a way more affordable high street range that also promises to grow your hair. I've seen this range floating around the bathroom for years as my mum and sister are both devout users of it so I thought it would be a great one to put to the test on my hair.
As with the other range there was one product that really stood out to me. If I'm honest I didn't use the serum or the leave in conditioner, I was really interested in trying out the treatment as it's the one thing I've heard so much about and wanted to try for myself. Boy did it live up to the expectations. They do suggest for it to be used sandwiched in between the Lee Stafford lengthening shampoo and conditioner which I did, but I think you could probably just use it with your favourite shampoo and conditioner for the same effect!
Again it's super easy to use and something I would 100% recommend. To me using the treatment from Lee Stafford and the serum from Grow Gorgeous would be the perfect combination for maximum hair growth!
If I had to pick just one? I think it would be the serum . . but please don't make me pick!