I first saw belts being layered last week in Negin Mirsalehi's Vlog and I instantly wanted to try it myself. She wore two plainish belts of a similar size layered up on a cute dress. Since I don't have many belts I had to use a statement one in the form of my Gucci belt but actually I really like the way it came out. I think this would look great with a couple more belts added to the mix and the GG just poking out. I really am constantly finding new ways to wear this statement belt, such a great investment!
How To Layer Up Your Statement Belt
For this look I wanted to go for a super simple outfit though I do think this would look good with a dress too or maybe like a longer cami, jeans and a chunky knit. I bet it's something that once you've done it you'll want to do it with every outfit right!?
When I went out to shoot this my Mum was actually like "Sinead? Aren't you going to iron your shirt" and I promise that this time (for once!) it was on purpose. I wouldn't wear my shirt un ironed ordinarily but with this look how it was cinched in with the belts I loved the raw, slightly crumpled texture of the shirt. It kind of gives off that effortless . . I just got out of bed and belted my boyfriends old shirt look don't you think!? Actually, saying that how amazing would this look with a shirt dress?!
Shop The Post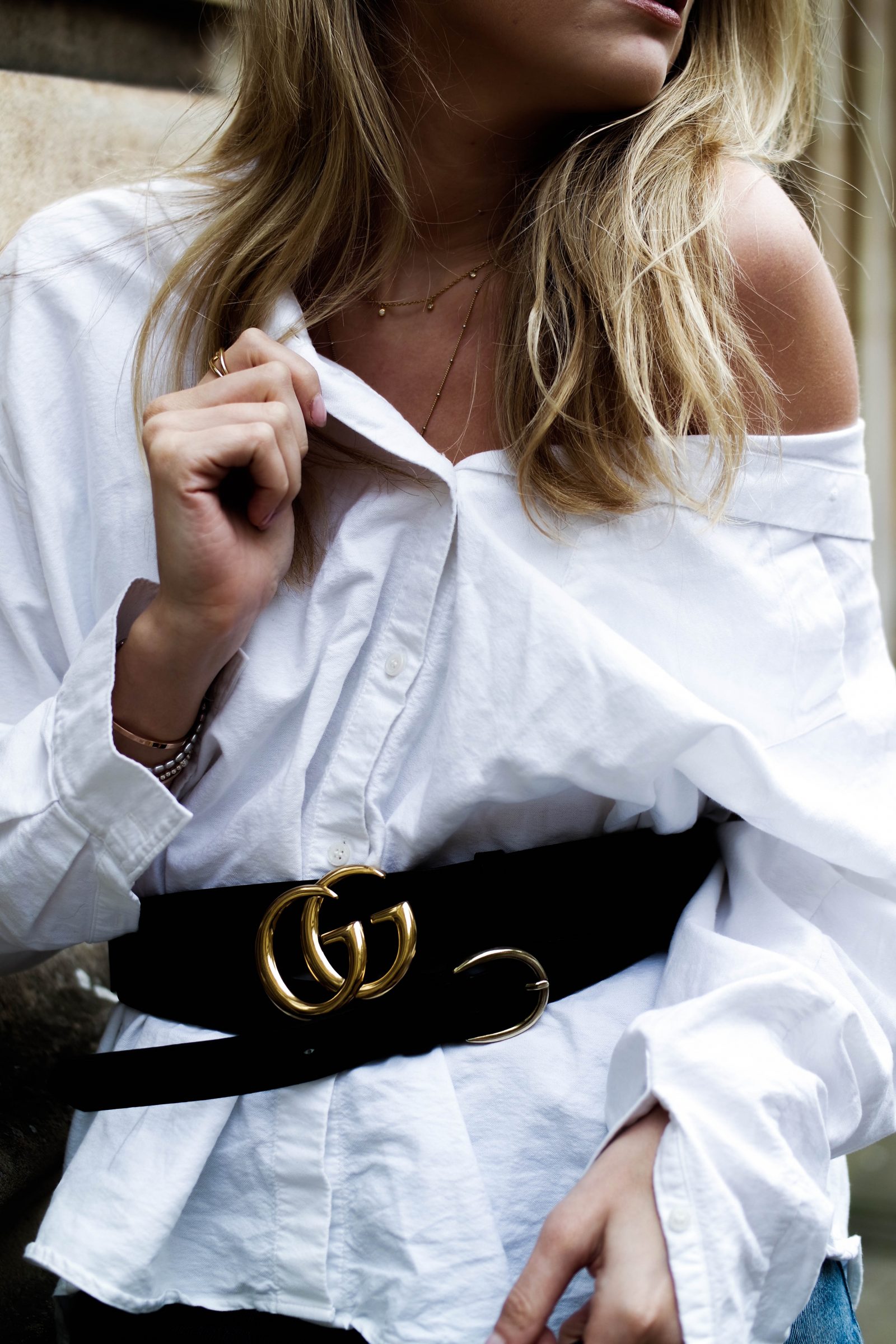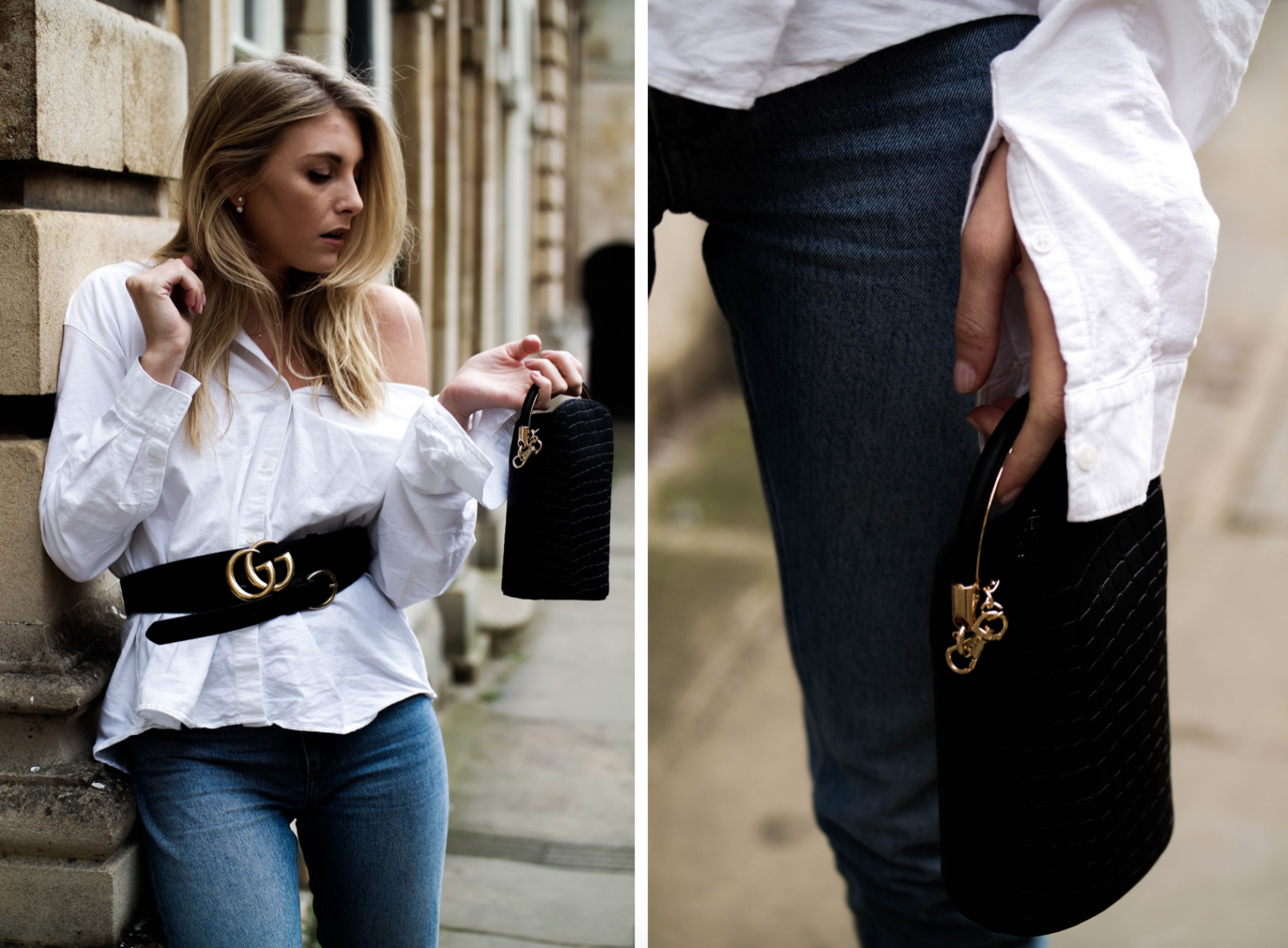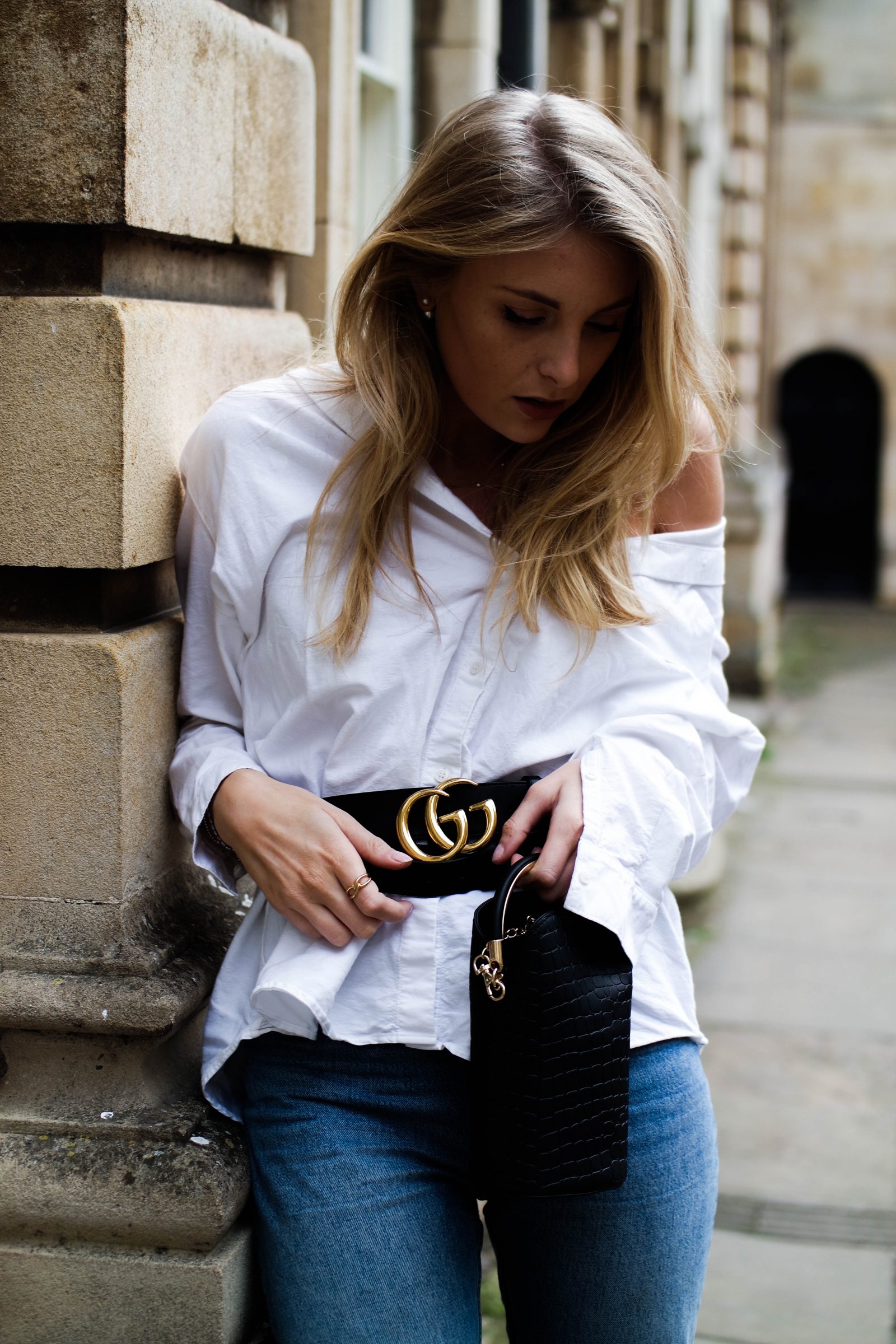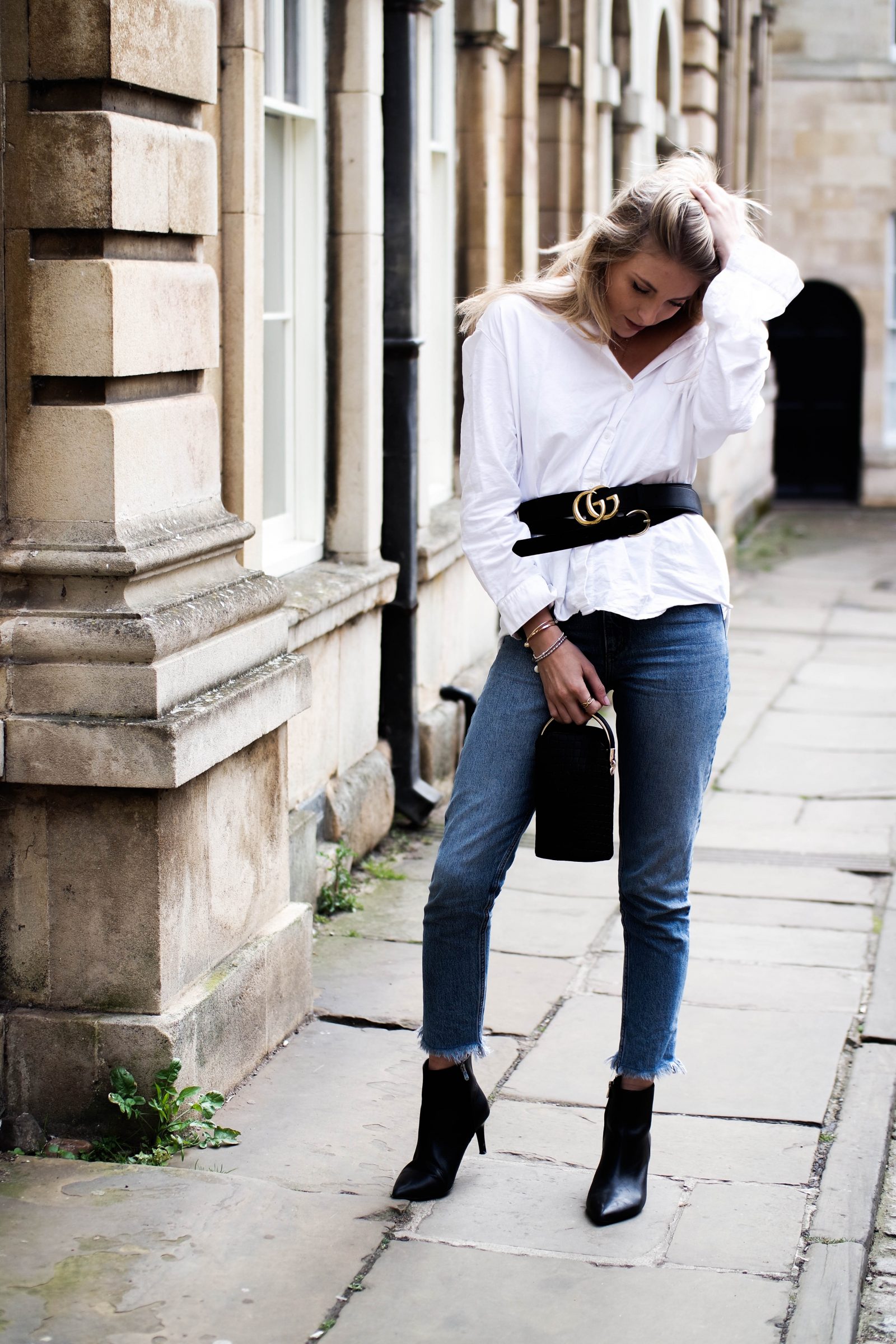 I'm still obsessing over this little bucket bag from KoKo Kouture. The fact that it only costs £15 in the sale is INSANE! I love this outfit because it's all of my favourite pieces and such a classic look, white shirt and blue jeans, just mixed up a bit with the accessories to add that extra edge! What do you think?!
Outfit Details
*Shirt : &Other Stories
Statement Belt : Gucci / Affordable Alternative
Thin Belt : Topshop
Jeans : Monki
*Boots : &Other Stories
*Mini Bucket Bag : KoKo Kouture
*Silver Bracelet : Jewellery Box
Pearl Bracelet : SUPER Old
*Rose Gold Bangle : Daniel Wellington
*Gold Bangle : Pandora
*Earrings : Pandora (in stores April 13th)
*Ring : &Other Stories
*Diamante Necklace : Missoma
*Horn Necklace : Missoma
I'm thinking of doing a Youtube video on different ways to wear and style this belt and a sort of review on it as it is such an on trend item with a super high price point, would you guys like to see that!?
My Latest Youtube Video