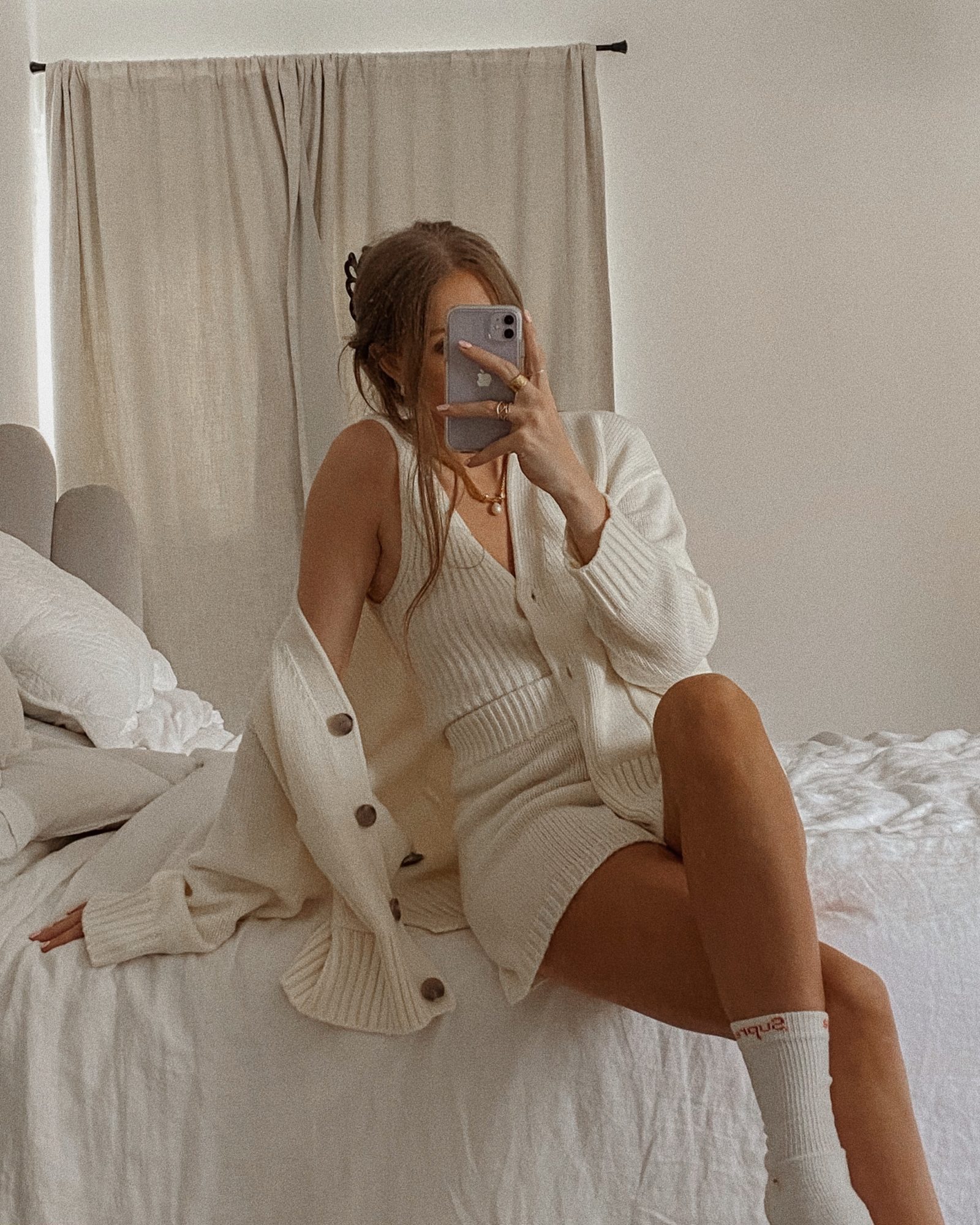 Cardigan : Here, Cami : Here, Shorts : Here
Hey guys!
Today I wanted to chat with you about loungewear because you guys know how much I am a fan of anything soft and cozy and Amazon are pretty much nailing the loungewear sets for winter so I wanted to show you three of my favourite sets.
THIS POST CONTAINS AFFILIATE LINKS & GIFTED ITEMS
3 Loungewear Sets For Winter

Sweatshirt : Here, Joggers : Here
This is my first and favourite loungewear set. It comes in three different variants of tye dye and I went for this lovely muted pink tone. It's so so soft and comfortable I've been wearing it all of the time and have had many a comfortable nap in this set so can definitely atest to it's comfort levels! Also it's such a pretty colour and lovely looking set that I've been wearing it out and about too! Not just for around the house which is why I think it's such a great set. I've also worn the joggers with a cosy cream knit and the sweatshirt with jeans, great for mixing and matching too!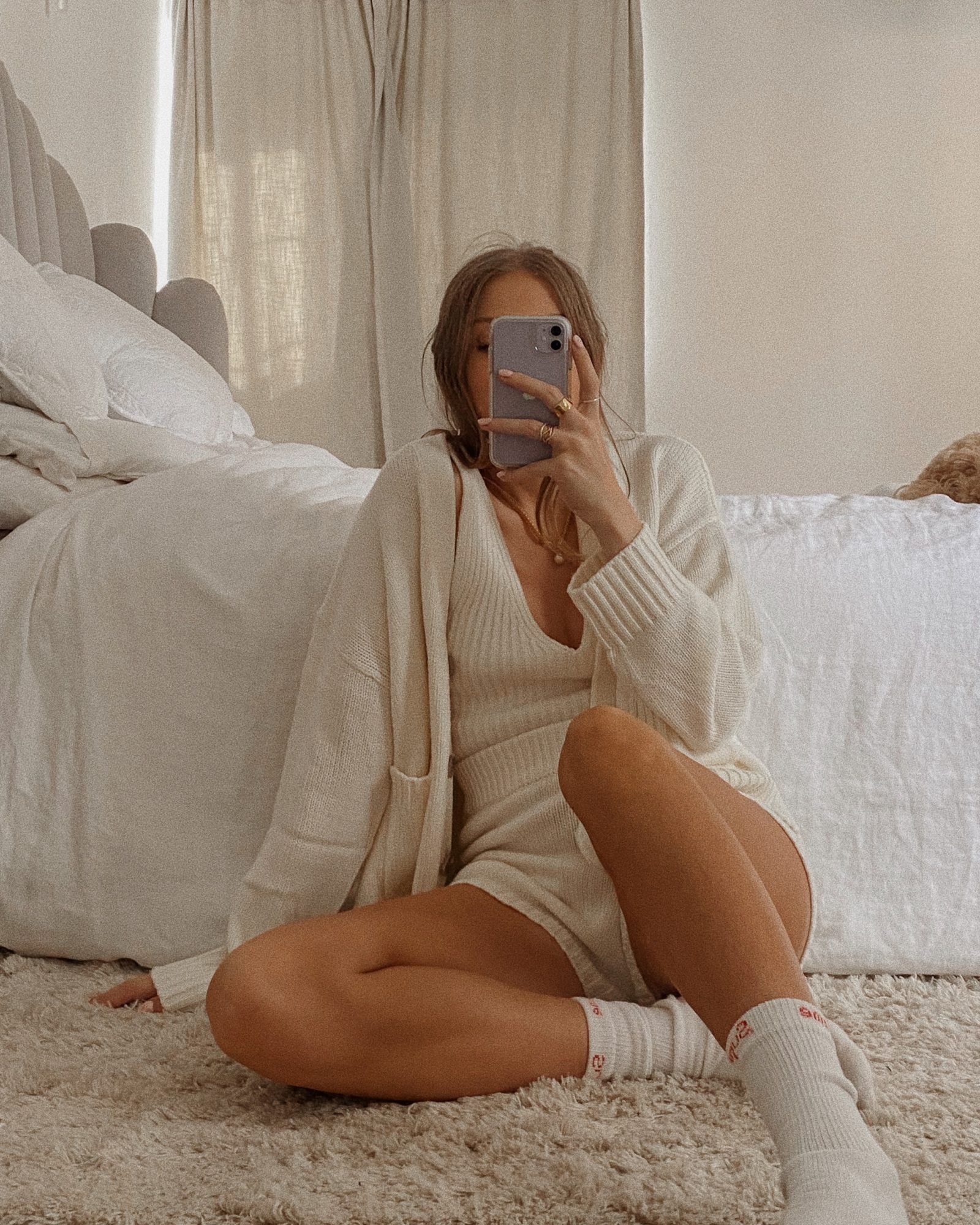 Cardigan : Here, Cami : Here, Shorts : Here
OK this set is the most aesthetically pleasing one! I think it's so cute and really perfect for cosy autumn days! Again things that can be worn all together like this or mix and matched. I've been wearing the top with different cardigans as I love a knitted cami for layering and adding texture or the cami and cardigan together look cute for a knitted two piece look! Also this is pretty much the most perfect cream cardigan there is and definitely a great one for autumn and all year round! I wear my cardigans right through summer as well!
Cardigan : Here, Top : Here, Trousers : Here, Boots : Here
Now this set is something I will be living in I just know for sure as we get further into autumn winter and me and my bump grow bigger! The trousers are SO comfortable I can't even tell you, I've been wearing them so so much around the house though I do worry about them looking not so fresh if I continue to wear them around the house! I think they look great here as you can see with me wearing them out and about with the chunky shoes and can imagine them layered with different knitwear for a super cute look!
I also just discovered these amazing slippers for only £15.99 and they are so so comfy! Such a bargain!
CHECK OUT MY DAILY OUTFITS HERE
DID YOU KNOW I'M ALSO ON PINTEREST?!
PS YOU MIGHT ALSO LIKE 3 Autumn Winter investment Pieces – DESIGNER DISCOUNT CODE OR H&M Autumn Haul