When it comes to Valentine's Day it's really hard to come up with a new idea year after year and keep it original and thoughtful. Chocolates and flowers are nice but when you're celebrating your love for someone, you want to take it a little deeper.
THIS POST IS PAID ADVERTISEMENT WITH AMAZON HANDMADE. ALL LINKS ARE AFFILIATE
3 Thoughtful Valentines Gift Ideas
I'm a sucker for a homemade gift and Jacks got the scrapbooks, frames and dream catchers to show for it! However, since working for myself I've not had the chance to get my craft on in ages and I'm ashamed to say that last year he got scratch cards. Yes, I'm THAT person!! I definitely want to go back to my hand made gifts for some more thought valentines gifts but with no time to actually put it into action, all I can think about is Monica and her sock puppets.
So it was perfectly timed that I discovered the amazon handmade, I had no idea that you could get handcrafted products from independent sellers on amazon handmade! It's a whole new world for me! So with this in mind I've rounded up my top 3 thoughtful valentines gift ideas that you can pick up from the amazon handmade in 5 minutes flat without ever getting your hands dirty or risking a third degree burn from the glue gun.
This is my favourite gift idea by far and quite frankly, I'd be happy to receive this any time of the year! Secretly chuffed that I HAD to have one made up for the sake of this post (HAD TO) so now I've got my own! It's so sweet and thoughtful and will always remind me of our amazing week in Paris! I know we're on valentines gifting at the moment but I actually think this would also make an amazing wedding or engagement gift! Especially if the couple got a "she said yes" snap!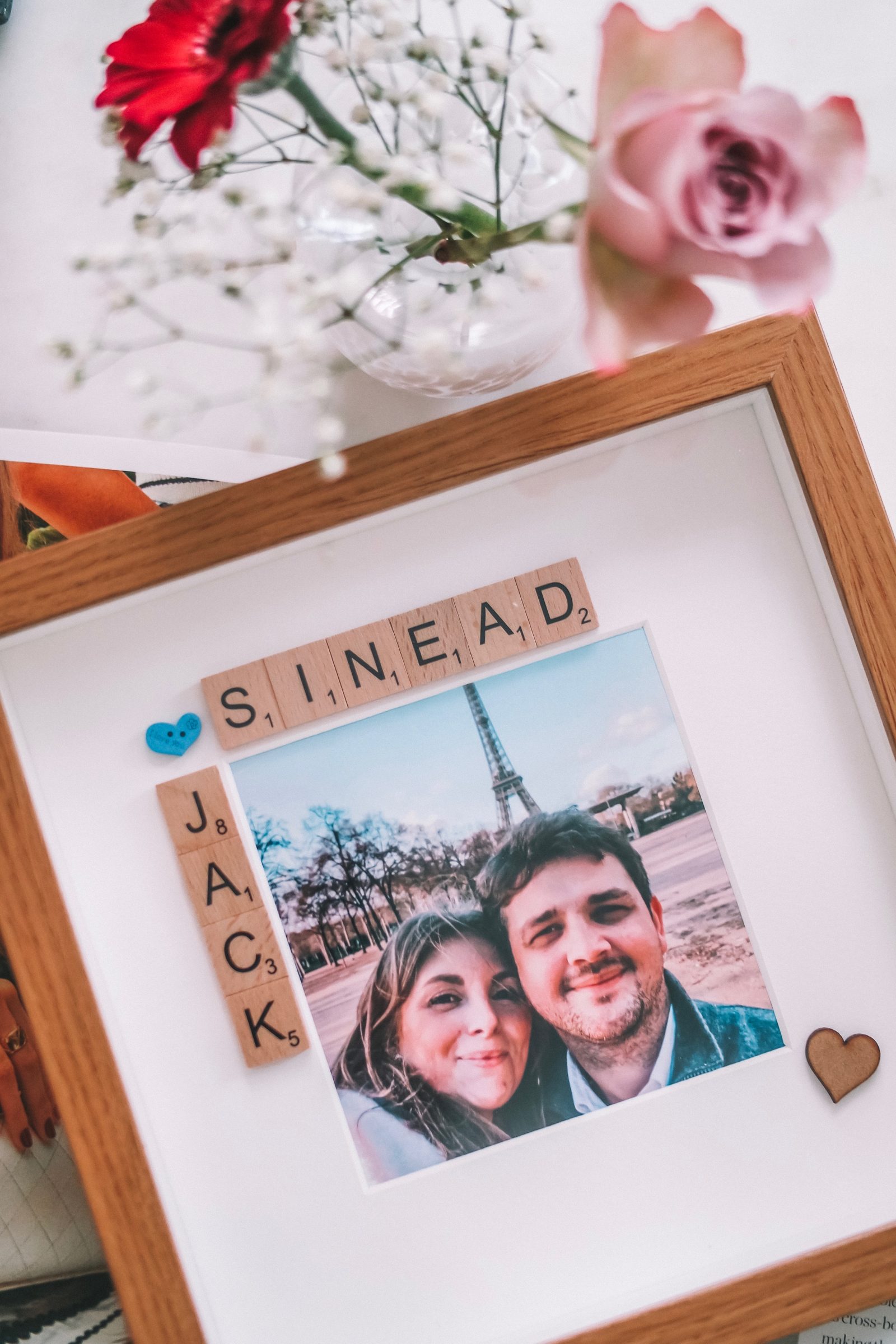 Now this ones more for the ladies out there. I love the shape of this and the beautiful mosaic detail making it unique and not something you'd see in every other store on the high street! They have it in a variety of colours and in my opinion, this would be best served with a pretty mini bouquet of her favourite flowers!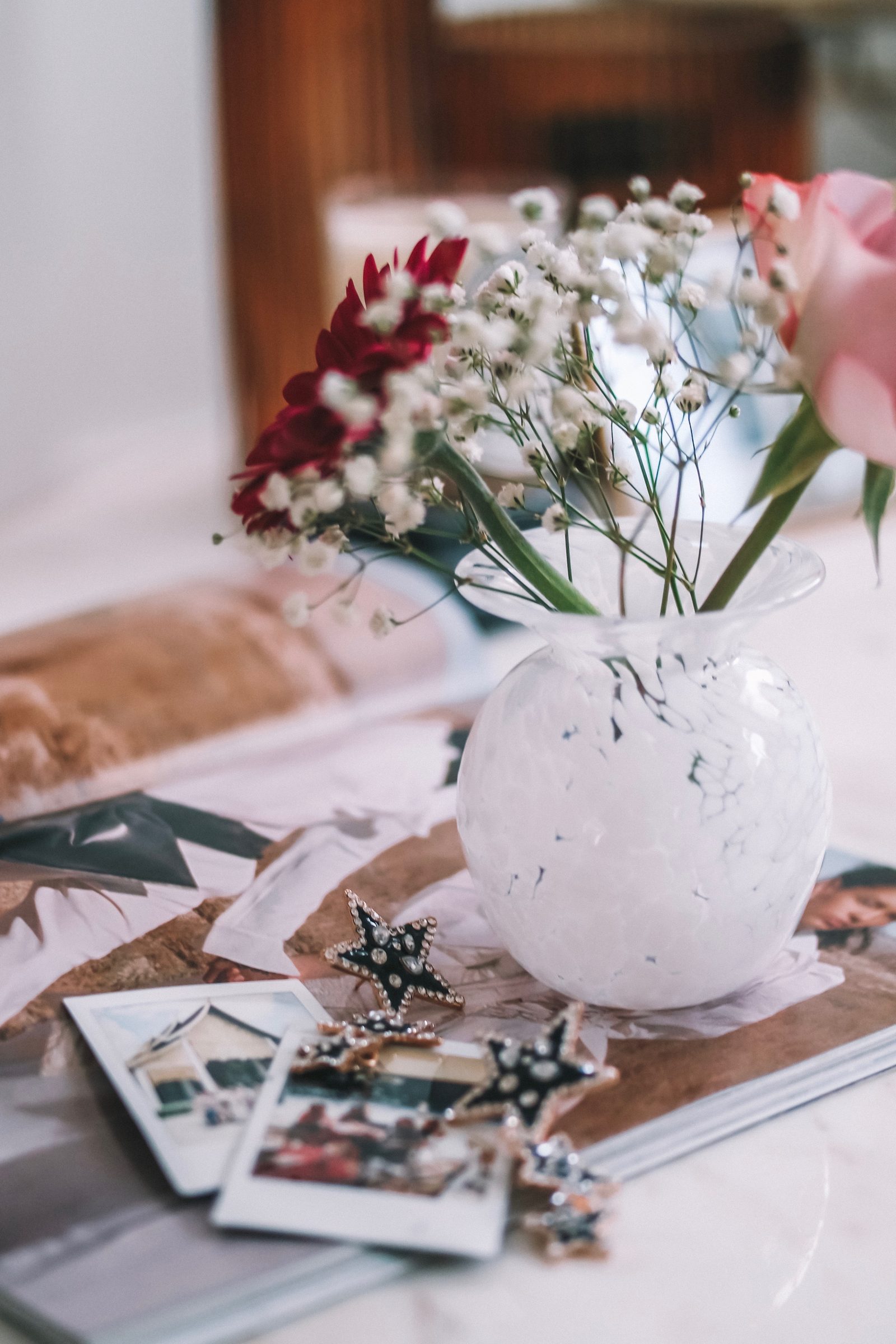 Another one for the ladies! Last but most certainly not least is the personalised make up bag. WHO doesn't love anything with their name on!? I love a personalised goodie but maybe that's because Sinead isn't one you often get at theme parks and museums! Now this ones super sneaky because what does every girl do every day generally!? Her make up! And guess who she'll be thinking of each day as she pulls out her personalised bag and smiles remembering the thoughtful valentines gift?!
I hope you guys found something suitable for your partner this valentines! I'm all about the thoughtful valentines gifts!! I've created my own little page with my top picks of the thoughtful valentines gifts from the amazon handmade so make sure you go and check it out if you need any more inspiration!
#AD #handmadewithlove #amazonhandmade #valentinesday #willyoubemyvalentine
PS YOU MIGHT LIKE THIS
My Favourite Revolve Sale Outfits
The £10 Matalan Top You Need
PANDORA LOVED Collection
CLICK HERE TO SUBSCRIBE TO MY YOUTUBE CHANNEL