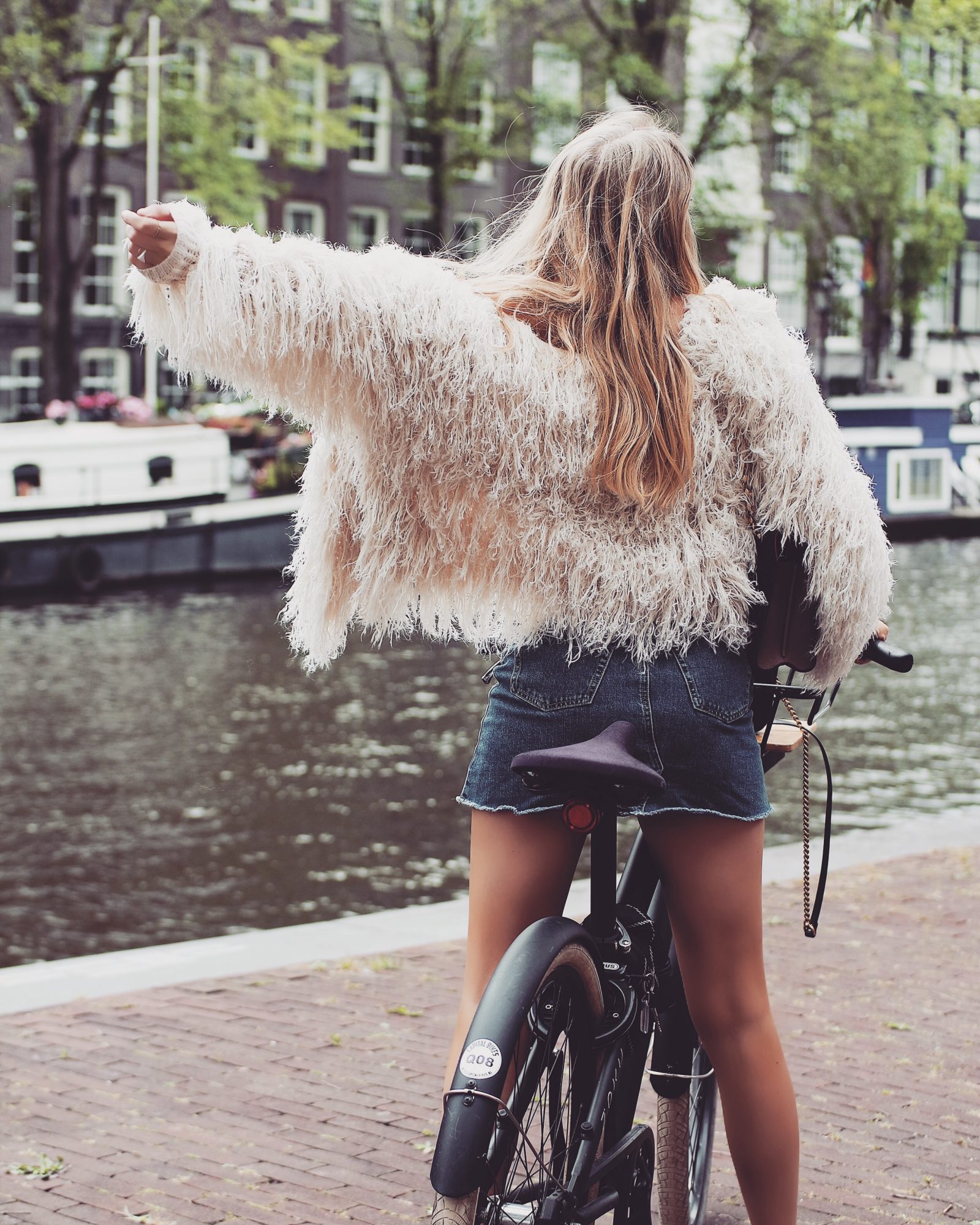 Last week I had the incredible opportunity to visit somewhere that's been on my hypothetical list since I first started following Negin Mirsalehi on Instagram. Bloomon, AKA the flower delivery company invited me to come along, make flower crowns, explore the flower fields and go to a party . . . ummmmm yes please.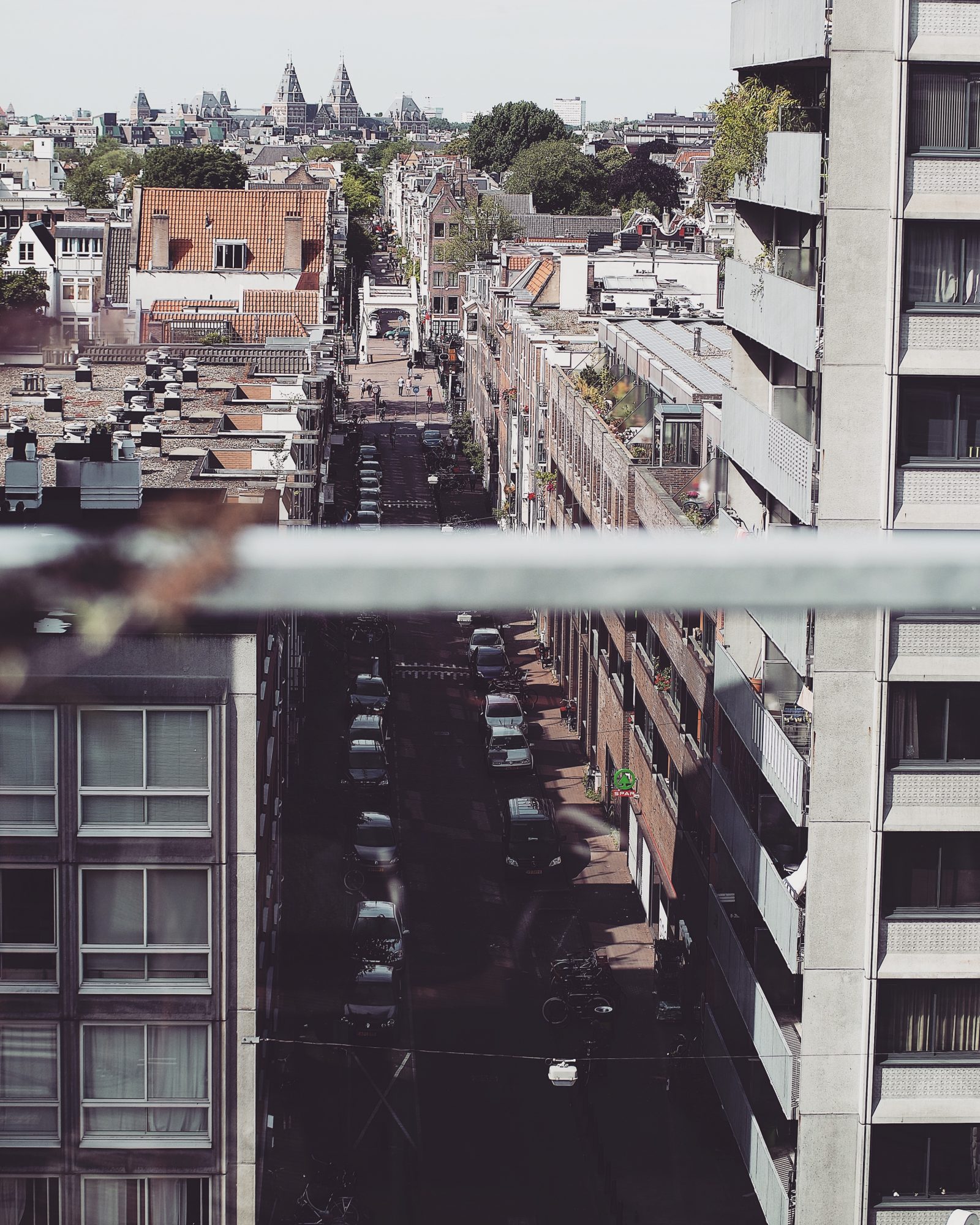 48 Hours in Amsterdam | Bloomon Flower Royalty
If you don't already know about Bloomon, where have you been? Before this trip I have to say I was just aware that they ran a beautiful flower delivery service but that is so an understatement. With literally no waste, flowers are cut and delivered within 24 hours of being picked from the fields in Holland. They essentially only order what they need so unlike supermarkets and florists, your flowers are super fresh and therefore last longer. And there's no sad flowers that never make it to the mantelpiece.
This season it's all about Palm Springs, just look at the image below for reference . . . love. It's a calming, chilled out colour palette that oozes Summer vibes. Bloomon are known for their beautiful bouquets that combine popular flowers with lesser known varieties that often get overlooked.
Did I mention you can also get them delivered in these insane vases?!
Day 1

When we arrived I was in shock at how short the flight was, 40 minutes? Why have I never done this before. Amsterdam is suddenly closer to the top of my hypothetical "list".
After indulging in a brunch of zucchini & chickpea fritters with mint yogurt and halloumi (yes my mouths watering too) at an amazing cafe hidden from the tourist traps – Eat Well Do Good – we had the rest of the day to ourselves. Obviously we got bikes then promptly realised none of us could ride a bike as well as our 10 year old selves.
The clue was probably in the half an hour it took us to work out how to unlock the bikes.
After a 2 hour journey that city mapper had predicted would take us 15 minutes, with multiple photo stops and a lot of locals shouting at us, we arrived at the "I Amsterdam" sign. We took it in for all of a minute before opting for cocktails over climbing.
Once safely back at our insane accommodation (each room is basically a mini apartment and if I had luggage big enough that mattress would have been coming home with me) we had the Bloomon floral festival.
Based around flower royalty it was flower crown time, the creative side of me was definitely dumbed down by the multiple glassed of prosseco and after creating the least instagram worthy crown I nabbed someone elses for a photo op – girls gotta do what a girls gotta do.
Day 2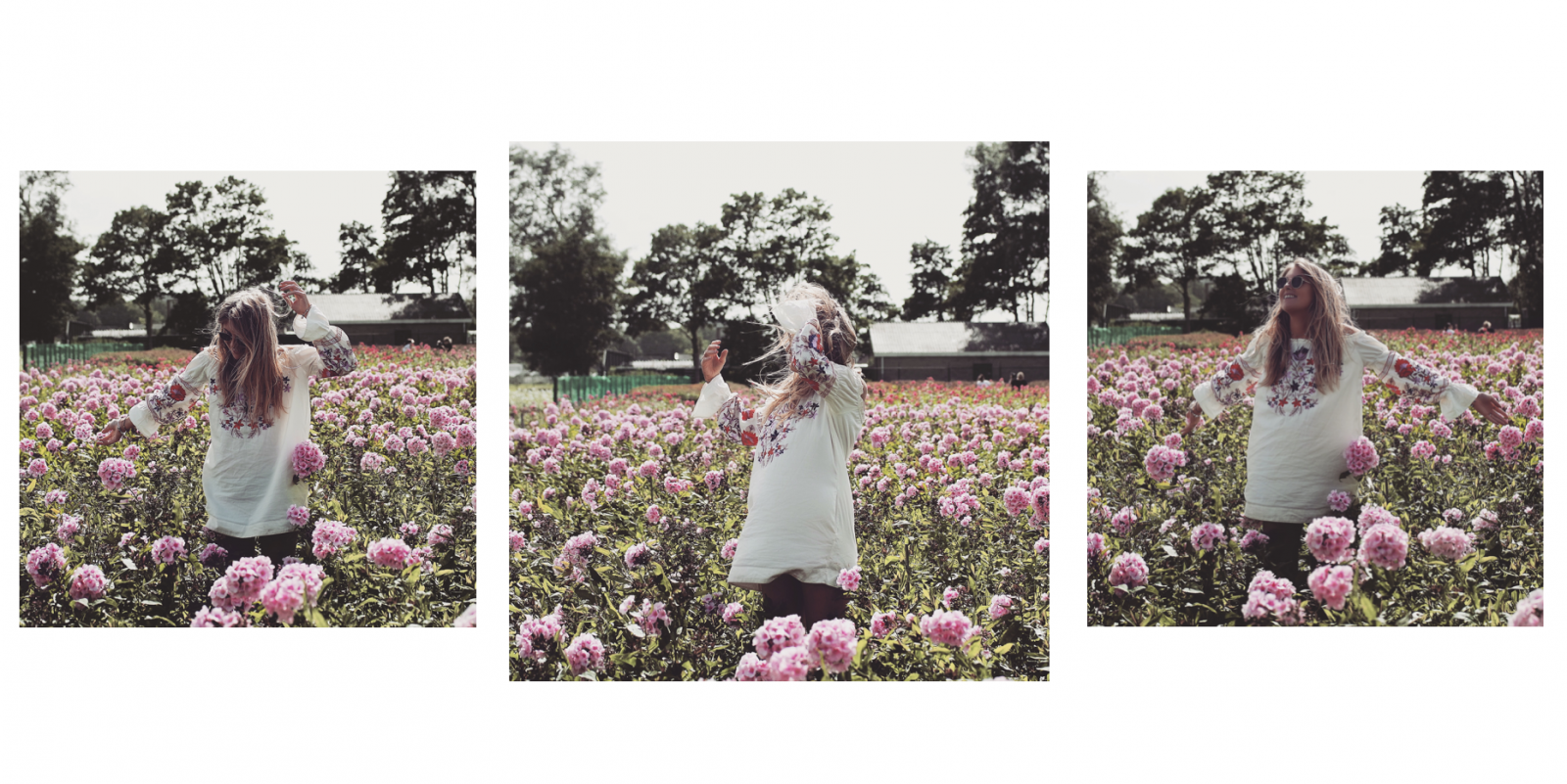 Day 2 was all about the stars of the show, the flowers and the growers. Just outside of Amsterdam are some huge and incredible flower fields and no I'm not talking about the infamous Tulip fields! I'm talking Lillies, Dahlia and a multitude of other beauties I quite frankly was too busy taking pictures of to catch the name of.
We met the growers, had a picnic in the middle of the Lilies of Life greenhouse and met the guardians of said lilies, some chickens! I was super impressed by this! The chickens help to naturally get rid of weeds and other nasties so that pesticides aren't needed.
It was amazing to see so many flowers all together and quite frankly I've changed my career aspirations, I want to be a flower picker.
PS – You Might Also Like . .
A Quick Guide to The Cayman Islands
Sri Lanka Travel Diary
Borneo Travel Diary
Thanks so much to Bloomon for taking me to Amsterdam and giving me a taste for a beautiful city and helping me to realise my dream of becoming a flower picker . .
On My Mind . .