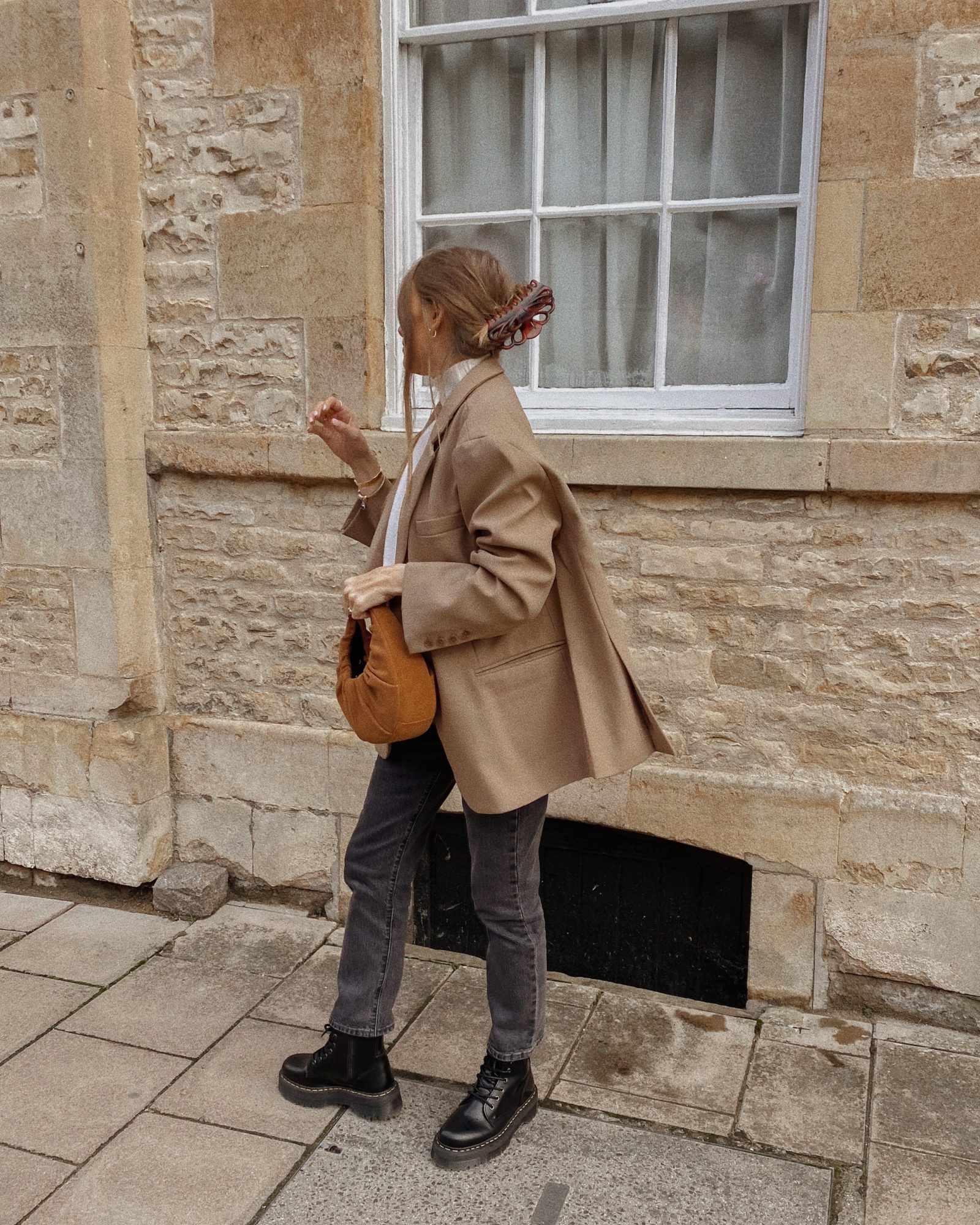 Hey guys!
So this week I wanted to style up something new in my wardrobe, my frankie shop blazer! I know I told you guys last week in my autumn investments video that this was well worth the investment, so this week i thought it was only fair that I prove to you why it really is an investment and just how many different looks you can create with it! If you do decide to purchase make sure you use the code SINEADFF10 for 10% off – for new customers only and only valid in October.

THIS POST CONTAINS AFFILIATE LINKS & GIFTED ITEMS
SHOP THE LOOK
Click on the images below to shop!




5 Ways To Style The Oversized Frankie Shop Blazer
If you follow me on instagram you might just be a tad sick of this blazer already, to say I've been wearing it a lot is a bit of an understatement. But I still wanted to share lots of different outfit ideas so I made it my mission to style it with 5 different pairs of trousers for 5 completely different looks – I have to tell you this would have been a challenge any day but finding 5 that still fit you when you're pregnant . . let's just say it was a task and a half!
I hope you guys enjoy the video and as always remember you can shop the video below and if you want sizing information then head to my youtube video and the description box! I got the blazer in a small as it's a super oversized style anyway, I probably could have even gone for the extra small! If you do pick up the blazer, also make sure to use my discount code SINEADFF10 for 10% off of your purchase – this is for new customers only so make sure you set your dog up an email account for it (don't act like we haven't all been there before) and it's only valid for October.
SHOP THE VIDEO
Click on the images below to shop!




CHECK OUT MY DAILY OUTFITS HERE
DID YOU KNOW I'M ALSO ON PINTEREST?!
PS YOU MIGHT ALSO LIKE 7 Jumper Dresses For Your Winter Outfits OR H&M New In Picks