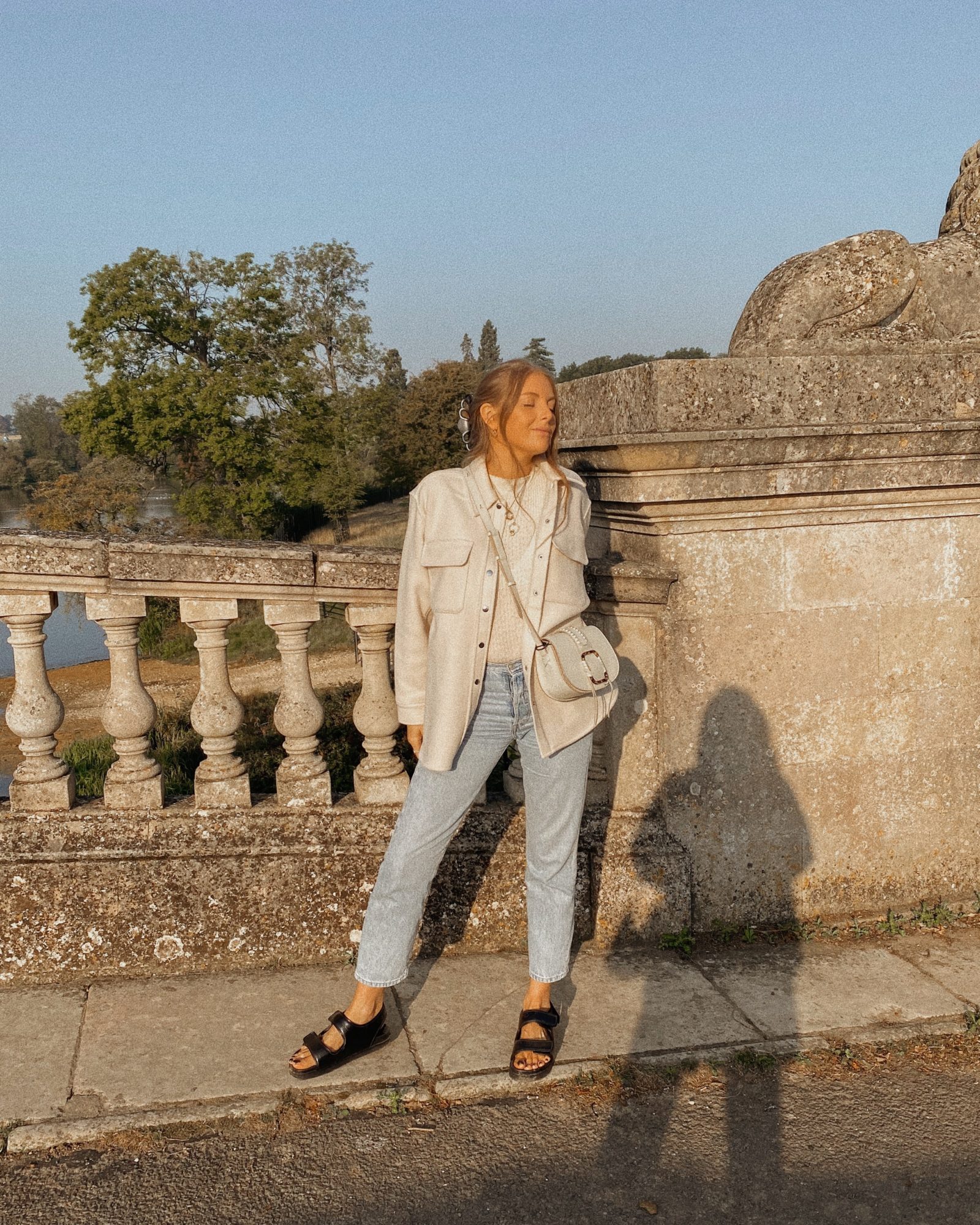 Hey guys!
So this week I wanted to bring you some more autumn outfit ideas whilst focusing on one of the pieces I highlighted in last weeks video as a key autumn style staple, and that is the shacket! Perfect for this time when you're not quite ready to break out the winter coat collection and go full on cozy but it's a bit too chilly to be waltzing around in your lightweight knits. I picked up this cream style a few weeks back at the beginning of September and I've worn it no end of times as it's just the perfect neutral layer to add some extra warmth. It also helps that it looks pretty damn good too!
THIS POST CONTAINS GIFTED ITEMS AND AFFILIAITE LINKS
I definitely think that the shacket has it's time and place and that is 100% with your autumn outfits but recently it's been super chilly and I've been layering it with chunkier knits (i got a size 40 so it was more oversized, I always do this with jackets and coats to make sure they're wearable with anything underneath!) and it's actually so warm! I can therefore actually see myself wearing it right through winter either layered with my knitwear or even if it's reaaaally cold, layered underneath my coats! it's also a great alternative to a jumper if you want a warm shirt it looks great buttoned up! So many options you guys! Then of course I'll be wearing it with jeans a t shirt and sandals until it's too hot!
SHOP THE LOOK
Click on the images below to shop!




5 Ways To Style The Shacket For Autumn
I hope you enjoy the looks I created and I can give you some inspo on how to style up your shacket or help you make the decision on whether you want to make a purchase and get yourself one for autumn/winter! If you want all of the sizing information you can find it in the description box of this video over on my youtube channel 🙂
SHOP THE VIDEO
Click on the images below to shop!




MY TOP SHACKET PICKS
Some of my favourite shackets on the high street right now! There are so many available which really shows what a classic autumn style staple it's come to be! I currently have my eye on the long shearling style, it looks like it's going to be so cosy coming into winter whilst still having that relaxed look rather than a full on coat if you know what I mean! One of my favourite influencers has this in a beige colour and she styled it with faux leather trousers, it looked fab!
Click on the images below to shop!




1 Grey Check Shacket – Shop Here
2 Check Fringe Shacket – Shop Here
3 Cream Long Shearling Shacket – Shop Here
4 Cream Shacket – Shop Here
5 Charcoal Shacket – Shop Here
6 Long Grey Shacket – Shop Here
CHECK OUT MY DAILY OUTFITS HERE
DID YOU KNOW I'M ALSO ON PINTEREST?!
PS YOU MIGHT ALSO LIKE 6 Autumn 2020 Fashion Trends OR 8 Autumn Wardrobe Essentials