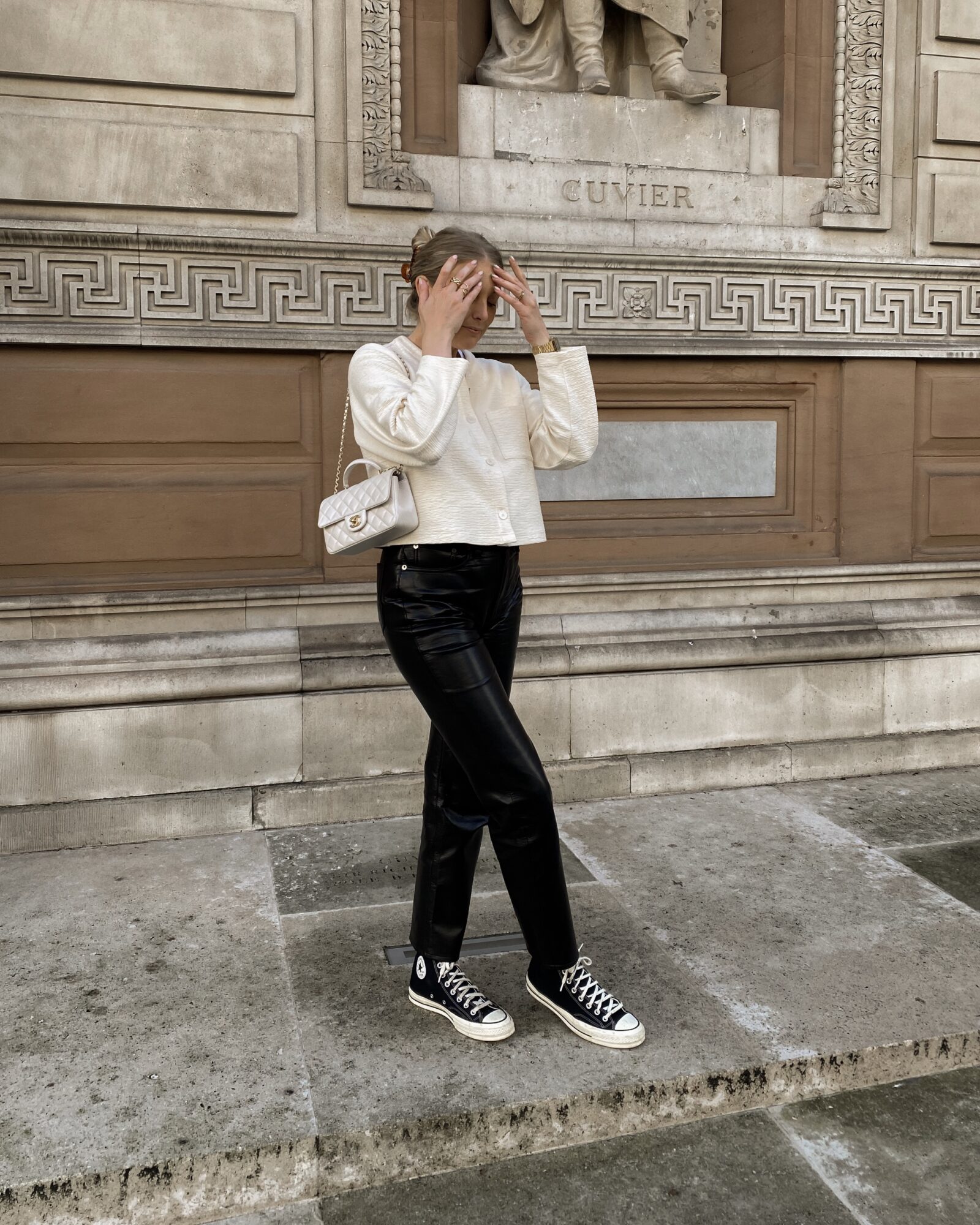 Hey guys! This week I am styling up my fave agolde leather trousers and showing you 5 ways to wear leather trousers! It's also kind of a mini review as they are an investment but of course these looks will all work with the high st alternatives! You can use my discount code YT10SC to get 10% off if you are thinking about treating yourself to a pair or if you have anything else in mind! The 10% off works for all or November and until the 7th December so any Christmas gifts too!
THIS POST CONTAINS AFFILIATE LINKS & GIFTED ITEMS
I have been after the perfect pair of leather trousers for what feels like years and each season I buy a pair of faux leather trousers off the high street that just aren't quite right. This year I decided to just invest, I bet if I counted up all or the money I've spent on them over the years it would be way way less than this agolde pair plus remember you can use my 10% off if you are considering it!
I finally got my dream leather trousers so I thought I'd show you 5 ways to wear! It was so hard to not put them all with converse! Not because they don't go with anything else because clearly as you can see they go with a lot! But because I just love my converse so so much and they look amazing with everything! Jacks told me I need to start wearing other shoes though but I am wondering if it counts if I buy them in another colour?!
SHOP THE LOOK
Click on the images below to shop!




5 Ways To Wear Leather Trousers
I hope you enjoy the video! All of the products featured are linked below the video plus remember to let me know which is your favourite look! I think mine has to be the little cropped jacket which is giving me all of the coco Chanel vibes! Plus I love it with the trousers and boots combo which I really wasn't sure on before!
SHOP THE VIDEO
Click on the images below to shop!




PS YOU MIGHT LIKE THIS
Best Of New This Week
Come Shopping In London
5 Autumn Outfits with Black Trousers