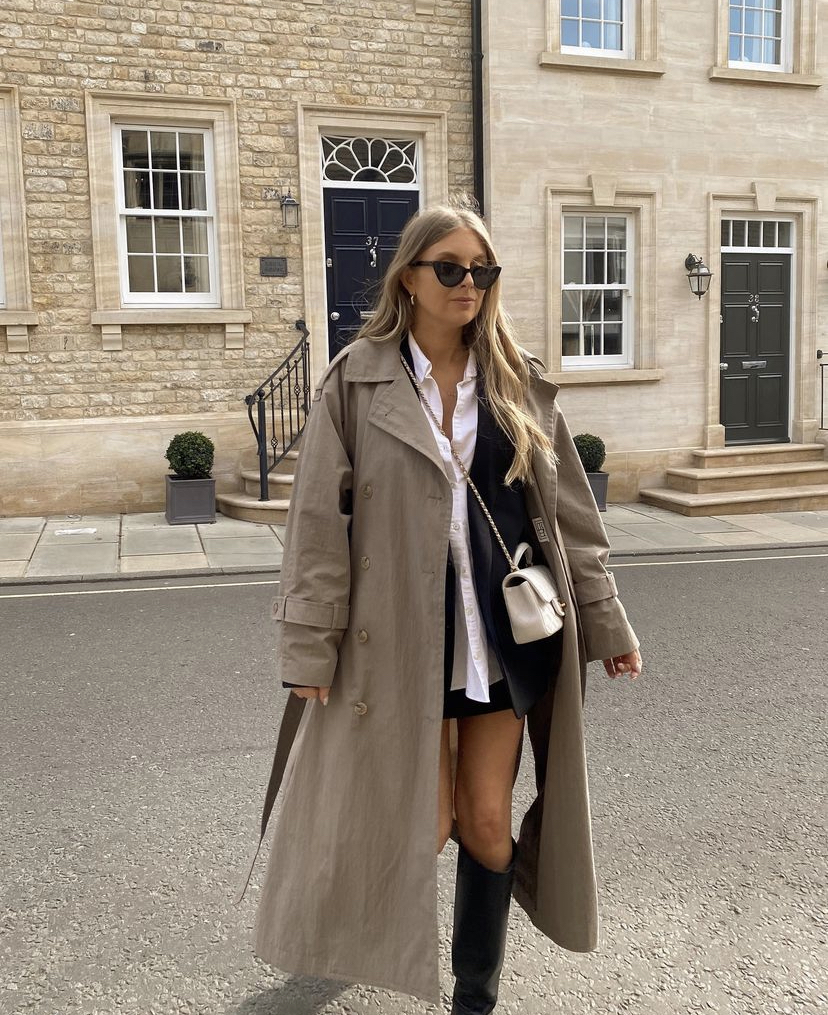 Hey guys!
Long time no post! I wanted to share some outfit ideas for one of my all time favourite spring wardrobe staples, or just all year round wardrobe staples to be honest! The classic trench coat! This trench is last season Toteme but they have bought out two really lovely styles this year which you can find here and here ! I also found this amazing high street alternative if you aren't looking to invest right now!
What I really love about this trench coat is the material, it's super lightweight and soft which means it hangs beautifully. I also love the length as i often find the classic trench coat length to be too short on me and a bit too smart. I prefer a more casual, oversized "undone" look and I feel like this coat is really ticking all of the boxes for me! Final thing i want to mention then I'll stop gushing about a coat! The colour, I think it's beautiful and as someone who wears a ton of neutrals it just fits perfectly into my wardrobe and with all of my looks! OK I'm done.. let's get onto the spring outfit ideas!
THIS POST CONTAINS AFFILIATE LINKS & GIFTED ITEMS
5 Ways To Wear The Trench Coat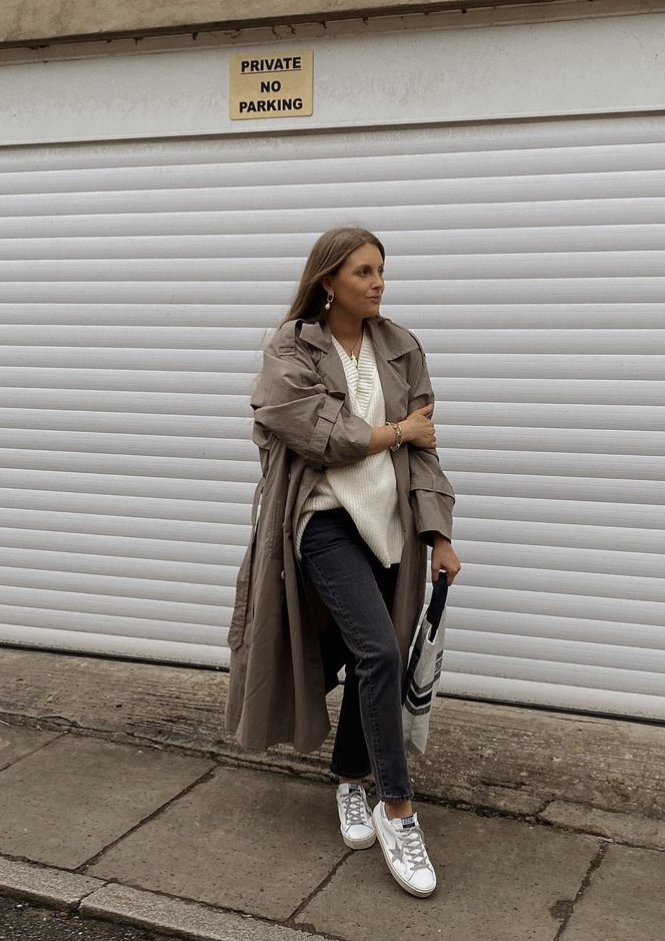 I think this is the first time I wore the coat! I wasn't feeling my best post baby and felt like it was the perfect statement but not statement piece to "make" a look, what do you think? I literally just had jeans and a jumper on but I feel like the coat brings it up a level and makes the whole look feel more put togeether!
Click on the images below to shop!

Potentially one of my favourite ways I've worn it! Love the jeans and trainer combo and feel like this whole outfit is just make up of spring wardrobe staples for such a classic everyday look. I would wear this look with heels too for an evening look or sandals with a racer vest for a warm weather look!
Click on the images below to shop!

OK wait, maybe this is my favourite? Love it with the monochrome outfit and the leather trousers. Just everything about this! It was a bit colder here but i would still wear leather trousers now… if they fitted me!
Click on the images below to shop!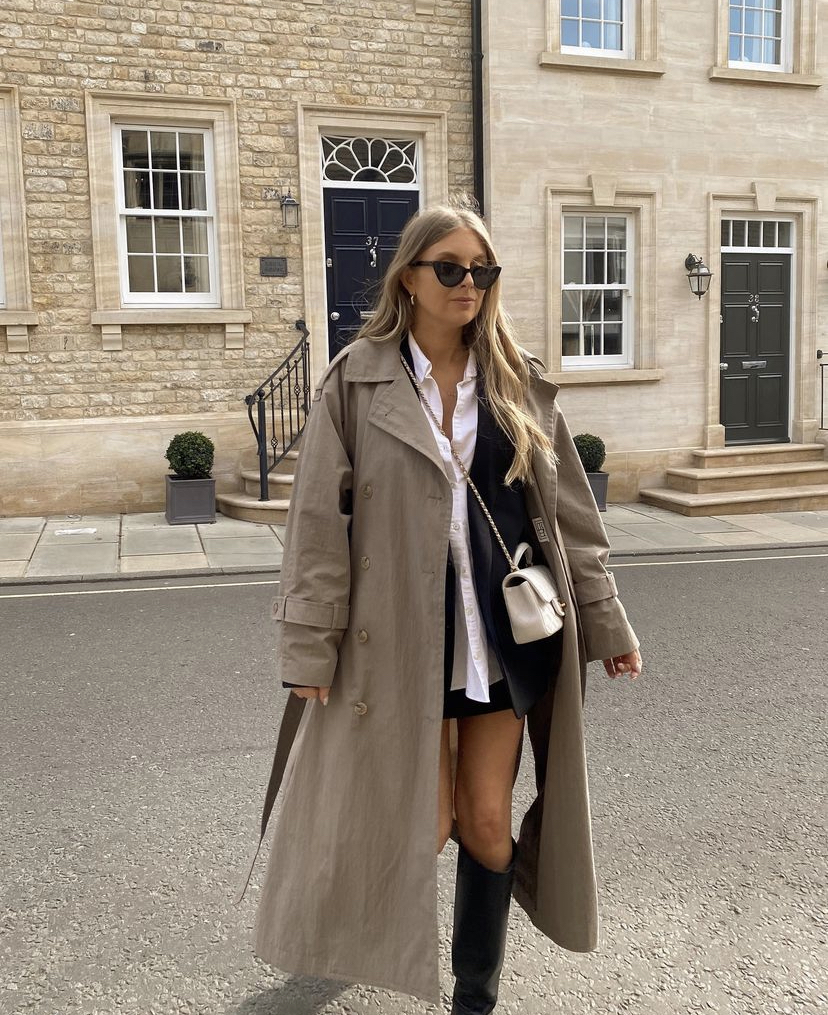 In my opinion the knee high boots and trench coat combo is a winner! I feel like because most of you is covered it makes you feel less naked and also keeps you warm so if it is on the chillier side then you're covered. Also love the double jacket situation with the blazer and the trench coat. It's all about the layers girls!
Click on the images below to shop!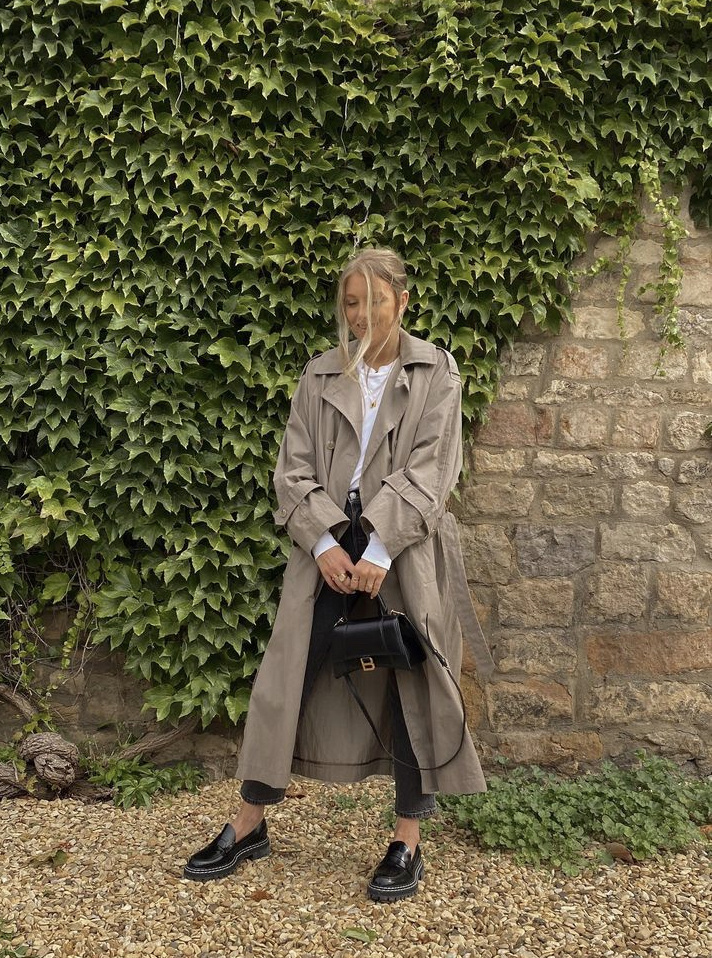 I remember this outfit well and how good it made me feel! Loafers, jeans, white tee and trench. So simple but so good! I love it so much with jeans and am looking forward to wearing jeans again post pregnancy! These are my levis jeans which in my opinion are the perfect straight leg jeans.
Click on the images below to shop!

5 Ways To Wear The Trench Coat
And here's the main event! The video on 5 ways to wear the classic trench coat! I have worn and loved all of these outfits so I hope you all like them and find a way to wear them and make them work with your wardrobe! I've also linked everything below the video if you wanted to treat yourself to something featured and if you want more in depth links and sizing information then head over to my youtube channel where you can find all of this information in the description box of the video!
SHOP THE VIDEO
Click on the images below to shop!

PS YOU MIGHT LIKE …