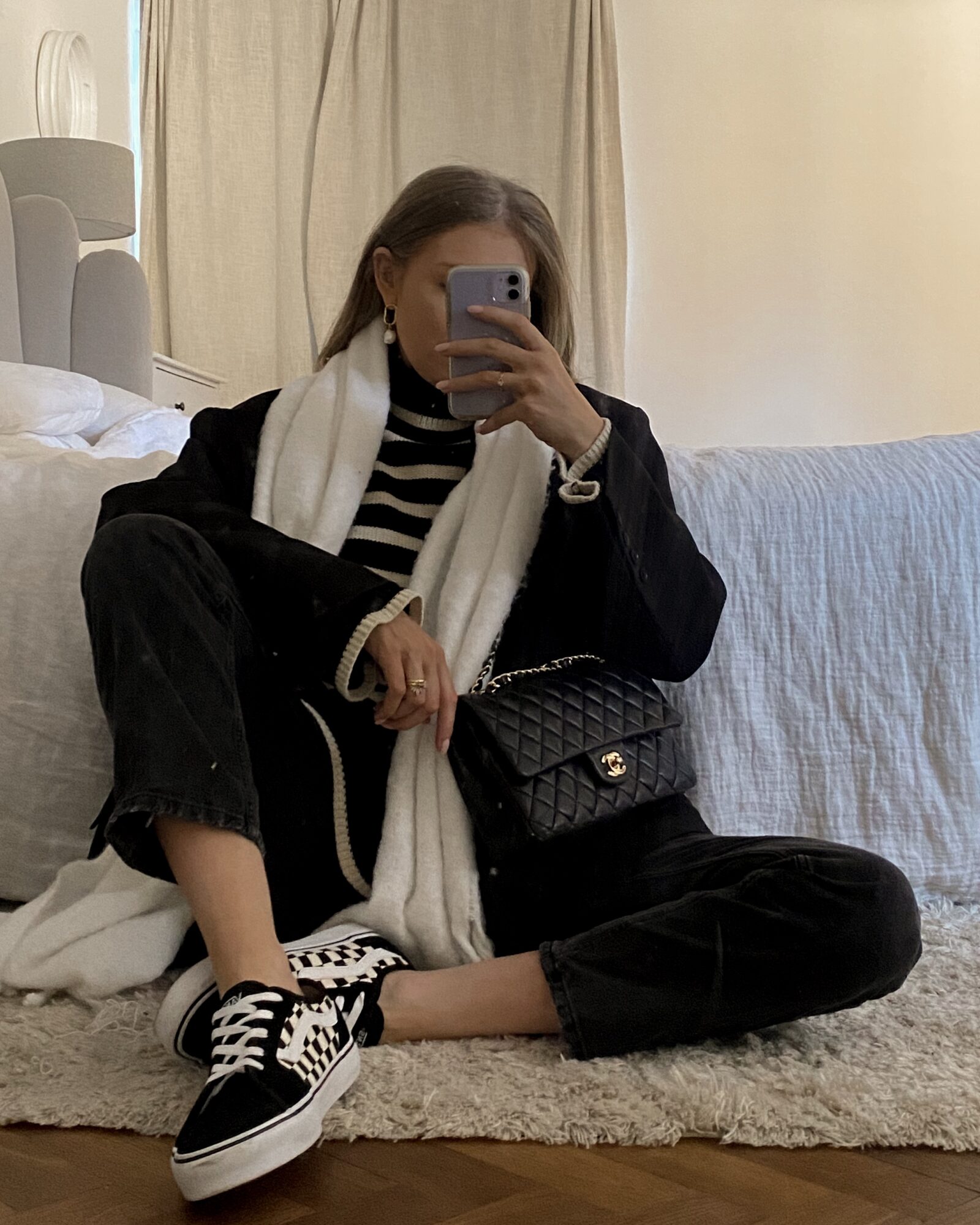 I know it's been a while but I wanted to get back to posting here even if it is completely sporadically but let's just say it won't be! I've done one of my styling videos over on my youtube channel and wanted to share it over on here too!
AFFILIATE LINKS USED & SOME GIFTED ITEMS FEATURED
OUTFIT DETAILS
Blazer (small) – use code SCYT10 for 10% off – Linked here
Jeans – Linked here
Jumper (small) – use code SCYT10 for 10% off – Linked here
Scarf – Linked Here
Trainers – Linked Here
Earrings – Linked Here
5 Black Blazer Outfit Ideas
Sharing 5 outfit ideas with my all time favourite blazer from the Frankie Shop. I have actually only had it for a couple of months but already I have worn it so so much and I know how much I will love it because I've had the brown version for a year or so which I'm obsessed with and wear so much so when I saw that they now did it in black I had to snap it up. I'm now manifesting them to bring it out in a lovely off white colour to make my collection complete though they do have a chocolate brown which I 100% will be picking up at some point you can count on it!
So my love for this particular blazer aside, I wanted to share with you 5 different ways to style a black blazer and I do believe that any black blazer would look great with any of these looks but I wear an oversized one because my style is super casual and relaxed and I just know I wouldn't wear a more tailored style for me personally. I would love to hear which is your favourite look and what do you think about the black blazer? Do you love it as much as I do? Or do you think, what they hell are you going on about Sinead?
All product links are below the video! Any sizing info can be found in the description box of my youtube video and for anything on Farfetch use code SCYT10 for 10% off!
SHOP THE LOOKS
Click on the images to shop!

YOU MIGHT ALSO LIKE … Styling Knee High Boots or 5 Ways To Wear Leather Trousers