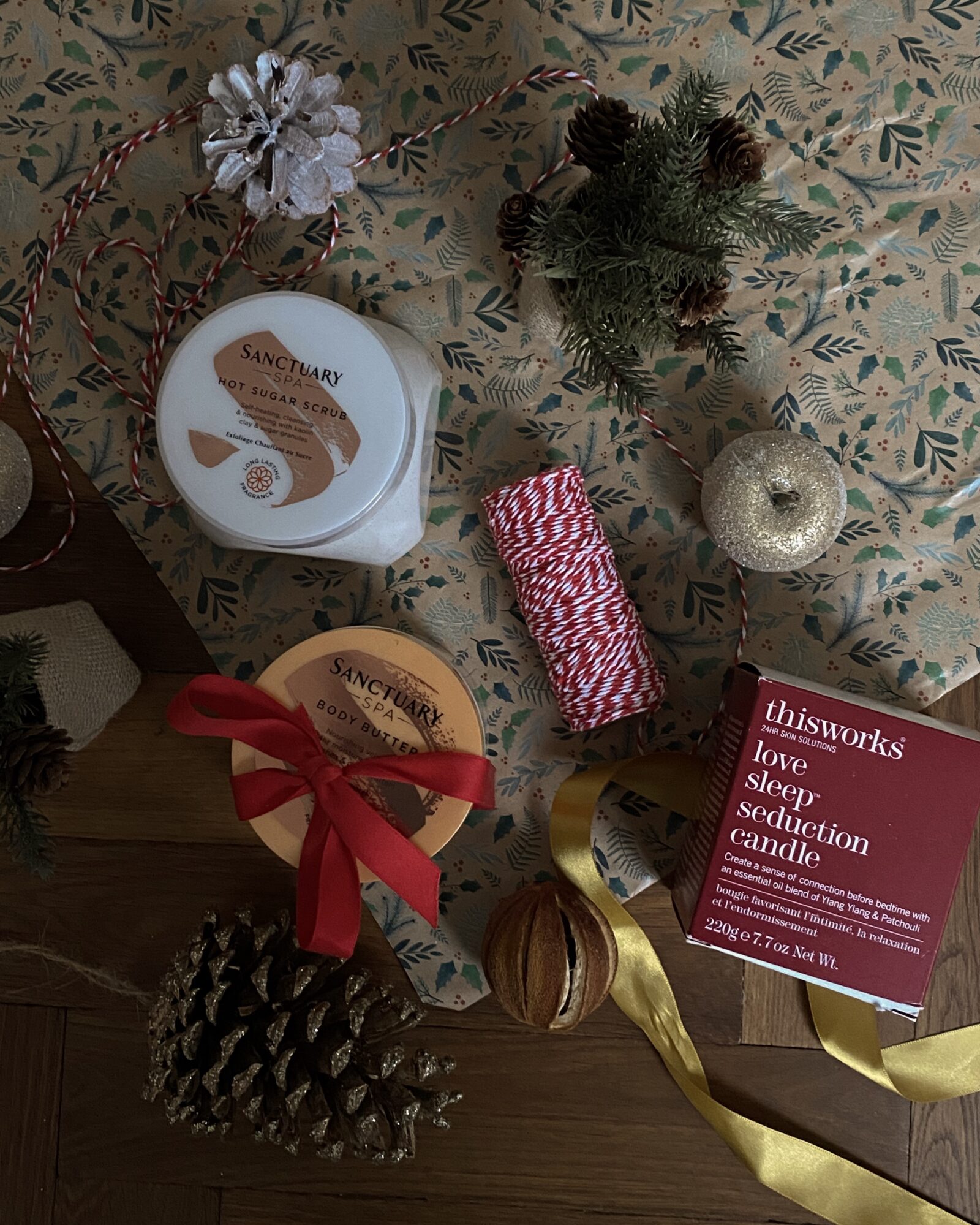 #AD. This post is in conjunction with Boots UK but all thoughts are my own
Hey guys, I'm working with Boots on todays post all about Christmas gifts with their new Surprise Surprise Surprise campaign where they challenged me to create the ultimate bag of joy for someone who really needs it! Of course when I'm talking about the bag of joy I'm talking about the Boots bag, their 3 for 2 Christmas offers used to be my one stop shop for all Christmas shopping and though my budget may have increased my favourite Christmas presents shopping spot for all things beauty has not!
Surprise, Surprise, Surprise | Creating the ultimate Bag of Joy with Boots
We've all had a super tough 18 months with everything going on in the world and with each individual person comes their own unique struggles whether it's with their health, work or personal. Let's face it, last Christmas didn't really count so this Christmas we're going all out and really cherishing those closest to us and showing them just how much they mean to me. I have to admit I am a serial gift buyer and I actually way prefer to give than to receive! I love spending ages picking out something super personal and thoughtful thinking about how that person will react when they open said gift!
So in order to create my Boots ultimate bag of joy I had to first pick who deserved it the most, this was super hard because I know so many people who I could do this for especially who would love so many things from Boots, I was even surprised myself at just how many amazing gift ideas they have online both Christmas gifts for her and Christmas gifts for him, they even have a section for secret Santa which I can imagine is a life saver!! In the end I decided to go for my friend who's had a tough time in the pandemic not only working long hours throughout as a nurse on a cancer ward she had to be super careful and cautious with full PPE as her patients are some of the most vulnerable but also losing loved ones to the pandemic. She has somehow stayed upbeat this whole time and still made time for friends popping round after I had my baby in lockdown to drop off my favourite lunch or a take away coffee after her shifts. Everyone needs a friend like her! So i'm going to stop gushing now and we can all agree that she needs about a hundred bags of joy but we will start with this one I made so she can indulge in some self care and pampering!
So as I said I wanted to get her some bits that would help her to truly switch off and pamper herself this Christmas so I thought let's do full body pamper, I'm picturing her having a bath (that sounds weird!) and being able to use all of these products to create the ultimate pamper session!
So we'll start with the ambience, obviously to create the perfect setting you need a candle and this one from one of my favourite brands to unwind to "This Works" – it really does! Is a Love Sleep candle designed to help you unwind, could there be a more perfect candle?! I don't think there could! I'm a big fan of their pillow mist spray too but I felt like that was more something you get for yourself!
Next we go to the face, I've been shopping with her before and spied her bathroom cabinet so I already know she's a fan of Liz Earle from my Sleuth work so i decided to stick with what I know she likes, I encourage you to do the same! Rather than getting a gift set I wanted to get her some full sized products so I went for the Cleanse & Polish Starter Kit I got this as it comes with a new fresh cleansing cloth! Then their Brightening Treatment Mask so she can sit back and relax and let it do it's work! I also got her their Orange Flower Botanical Hand Wash just because it smells amazing and I thought it was also a little bit of self indulgence to add in to her daily routine.
Then we move onto body, I went for Sanctuary Spa because it's one of my favourite body care brands sold at Boots and wasn't too expensive which meant I was able to get her lots of other bits! I kind of did this with all of the bits as I wanted to give her the Boots ultimate bag of joy as I said and not just one expensive item, I wanted to create the whole pamper experience! So back to the body bits, I went with the Hot Sugar Scrub and the Body Butter and I can confirm that they both smell amazing! After using these two together her skin is going to feel amazing!
What do you think to my Boots Ultimate bag of joy!? Is this something you'd like to receive and do you have someone in mind who really deserves one?
You can shop more Christmas Gifts at Boots here.