To me, Sunday is the day of rest aka you should spend all Sunday in bed. There's plenty of ways to be productive from bed and why shouldn't you treat yourself to a day of nothing but netflix and chill every once in a while?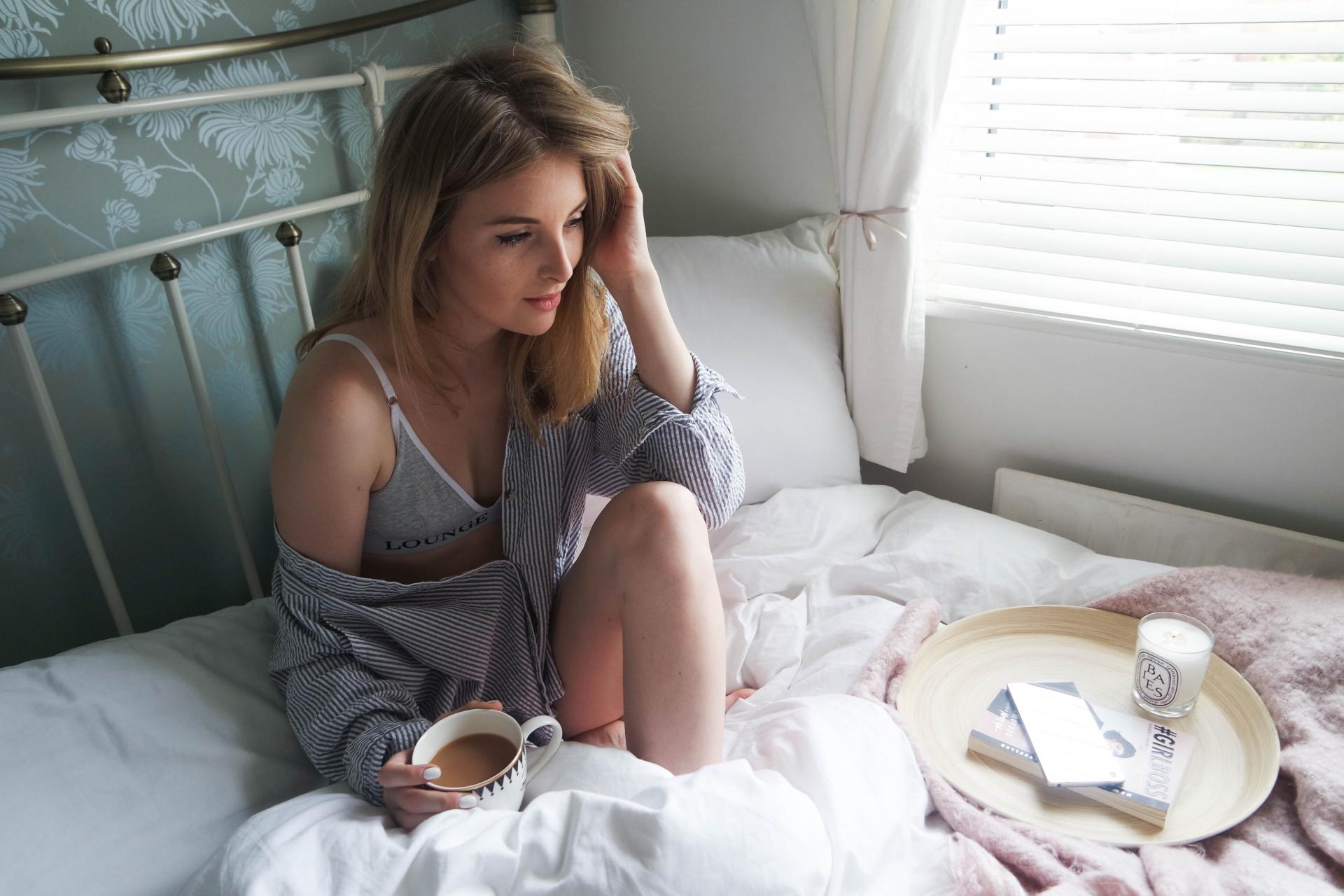 5 Ways To Waste A Sunday In Bed
Sunday is Netflix Day
Sunday was created for Netflix, or was Netflix created for Sunday? It's the age old question of the chicken and the egg but either way, a Sunday well spend brings a week of content and it ain't well spent unless you've binge watched 10 episodes of Homeland.
Force Your Pet To Love You
One of my favourite Sunday activities involves dragging my puppy to bed for cuddles and play time. Usually I can manage to trap her there for a good few hours if I bring toys and treats . . do I sound like some form of pet peodophile? There's nothing better than spooning your dog and watching Netflix.
Be A Bookworm
I used to love reading when I was younger, I still do but I always think I don't have time. Sunday is for reading, i'm calling it! I'm currently reading #GirlBoss by the owner of Nasty Gal, if you're lacking motivation this will change your life. I'm on my way to girl bossing life, so just you watch out!
Have A Bed Picnic
Sunday snacking in bed is life. Bed picnics are the best, finger food is essential, left over easter eggs could work. Basically, indulge.
Stalk Social Media Endlessly
My daily routine goes like this, wake up, stalk instagram, eat breakfast, stalk instagram, play with the dog, stalk instagram . . you get the picture. Who doesn't love staying in bed and stalking your fave social media?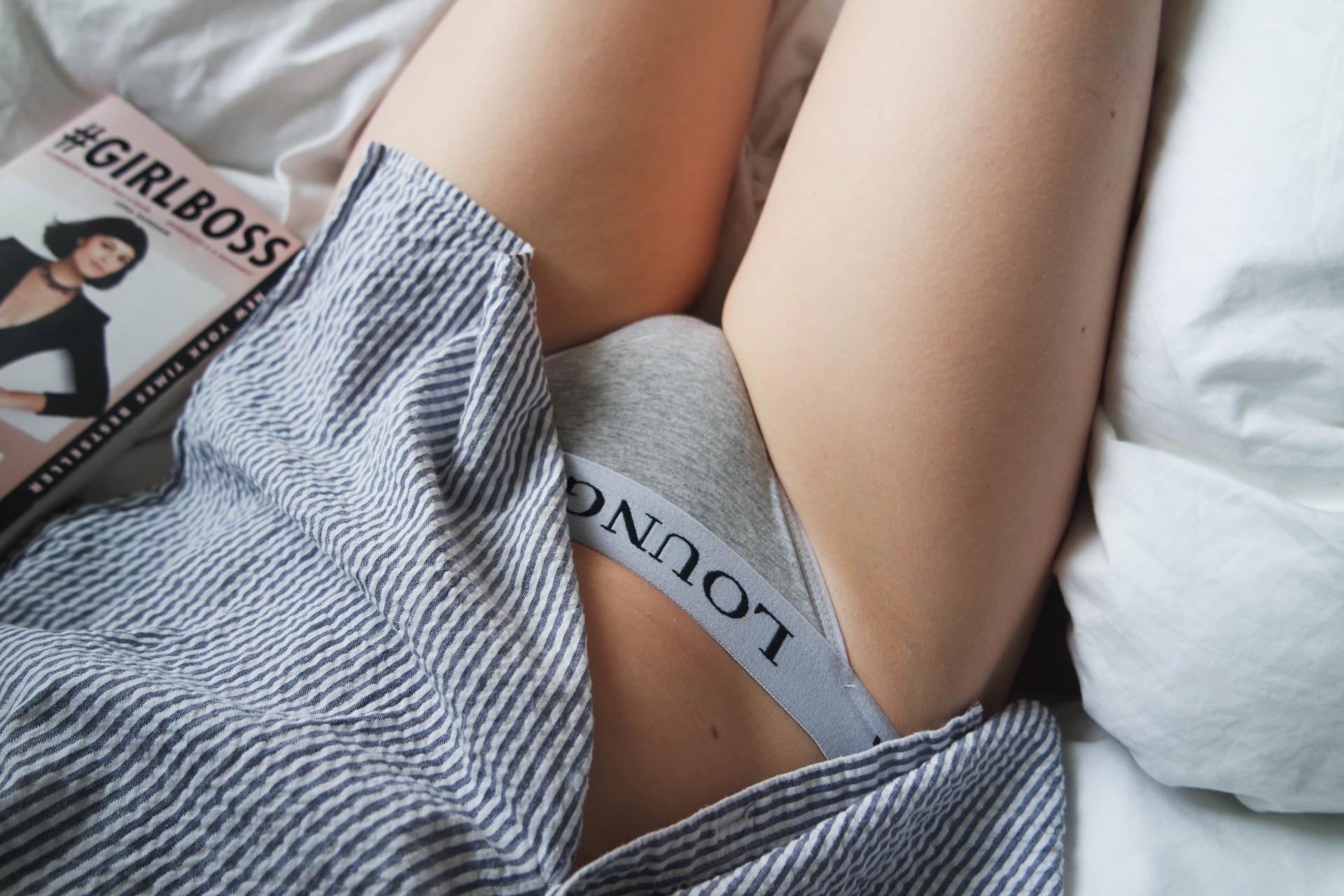 Loungin'
There's nothing that grinds my gears more than knickers that get stuck up your bum. After falling in love with my Calvin's I'm now converted to the jersey style pants with the elasticated waistbands . . yes french knickers are pretty but they ain't too soft for a day in bed.
If you're spending your Sunday in bed then you're gonna want to invest in a pair of these pants and maybe even a matching set from Lounge Underwear.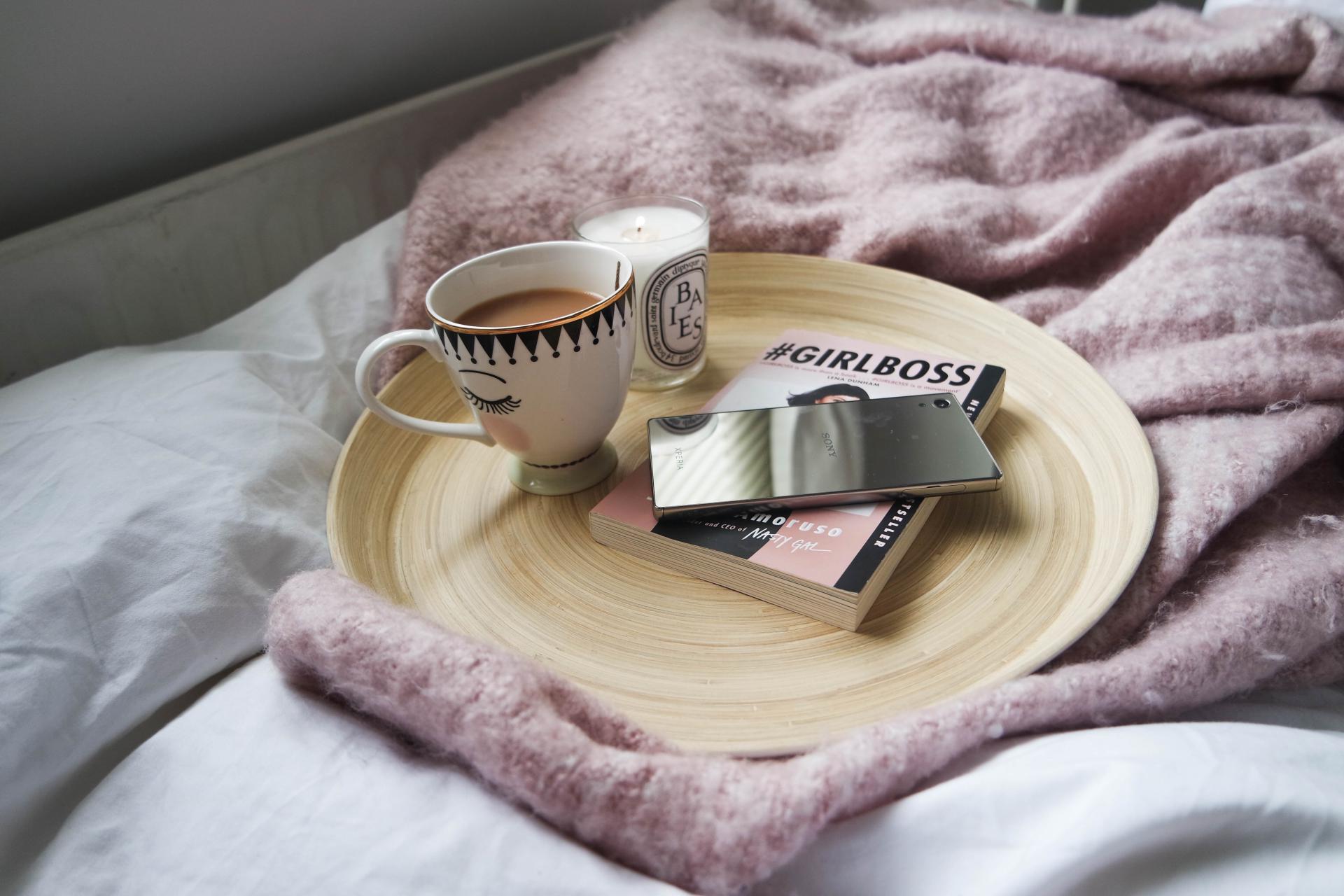 A phone that doubles as a mirror? Isn't it a fashion bloggers dream? I'm currently torn between my everlasting love for the iPhone and the pure practicality and super sleek finish of the new Sony Xperia.
Sure the Sony Xperia's practical with its waterproof-ness, 2 day battery life and mega wow camera . . but will I still be cool if I don't have an iPhone?
What does one do when torn between two phones? I'm half tempted to walk around like some important business woman with two, I just can't choose between them.
Sunday Essentials
Shop my essentials for Sunday lounging by clicking and scrolling through the below!
Make sure you follow me on Bloglovin' to stay up to date with all the latest posts! You can also now subscribe to my Youtube Channel!
This post is sponsored but all thoughts and opinions are my own