There's something about the colour of blue, particularly a blue and white colour combo that's got me head over heels and pretty penniless recently. There's a blue tide taking over my wardrobe and I'm pretty happy to just let it happen, I feel it's the colour of spring, I'm calling it!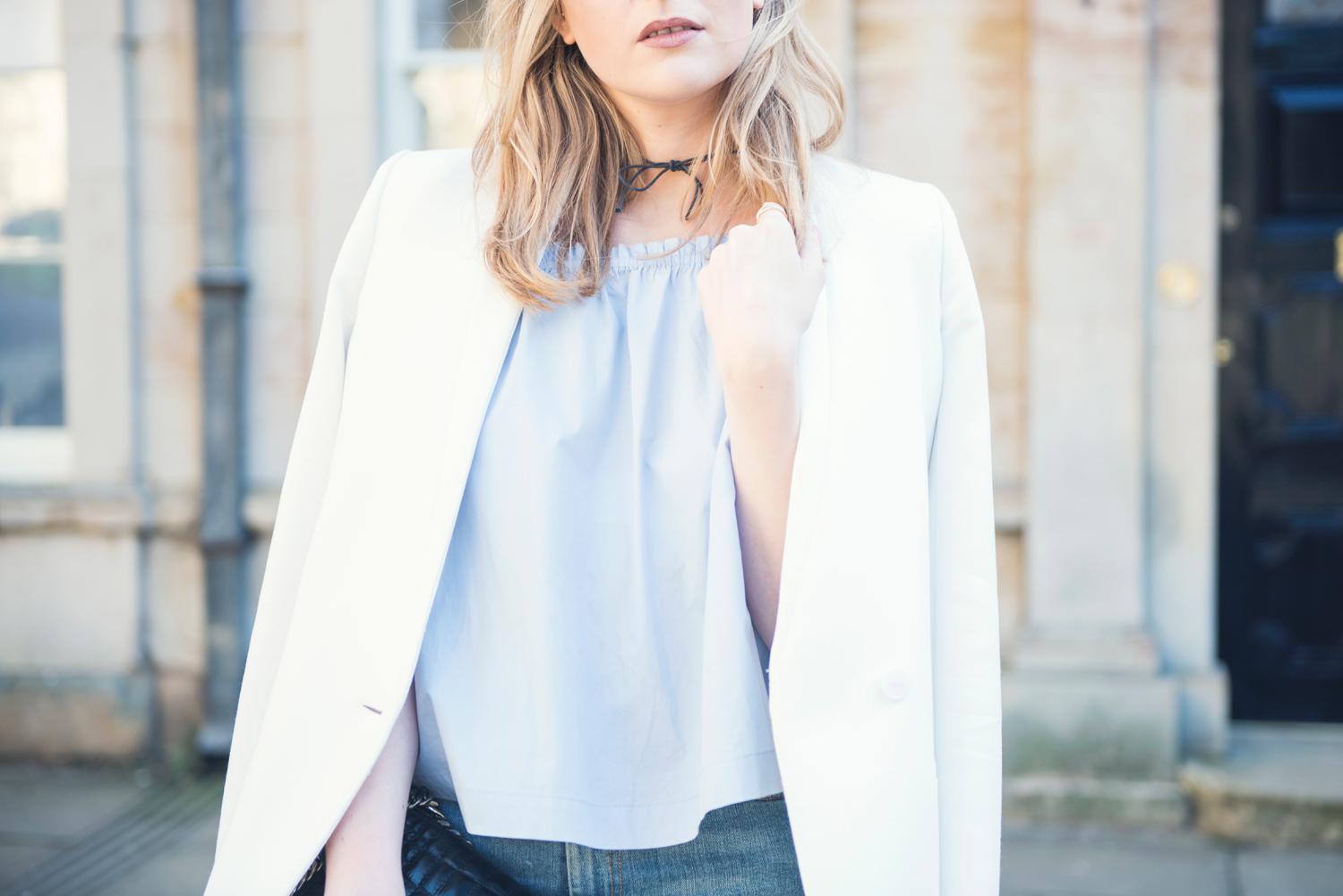 What is it about blue you ask? I feel like to me, it's a colour without being a colour . . this particular pastel pale shade of blue is just the perfect amount of colour for my minimal wardrobe. It pretty much goes with everything and put together with white makes the most perfect spring combo.
Shop The Colour Of Blue
You can use my collage to shop my obsession! If you click on the little plus signs they'll take you directly to the product page – fancy heh?
Are you a fan of my instagram? Did you know that you can shop it here! OR if you sign up to liketoknow.it you can get direct links to my pieces just by liking the picture they're featured in! pretty smart hey?
Don't forget to follow me on Bloglovin' to stay up to date with all the latest! You can also now subscribe to my Youtube Channel!