Can we just take a minute to appreciate how beautiful the weather has been (on and off) recently? What better weather to shoot my new love for trainers than in the Spring sunshine?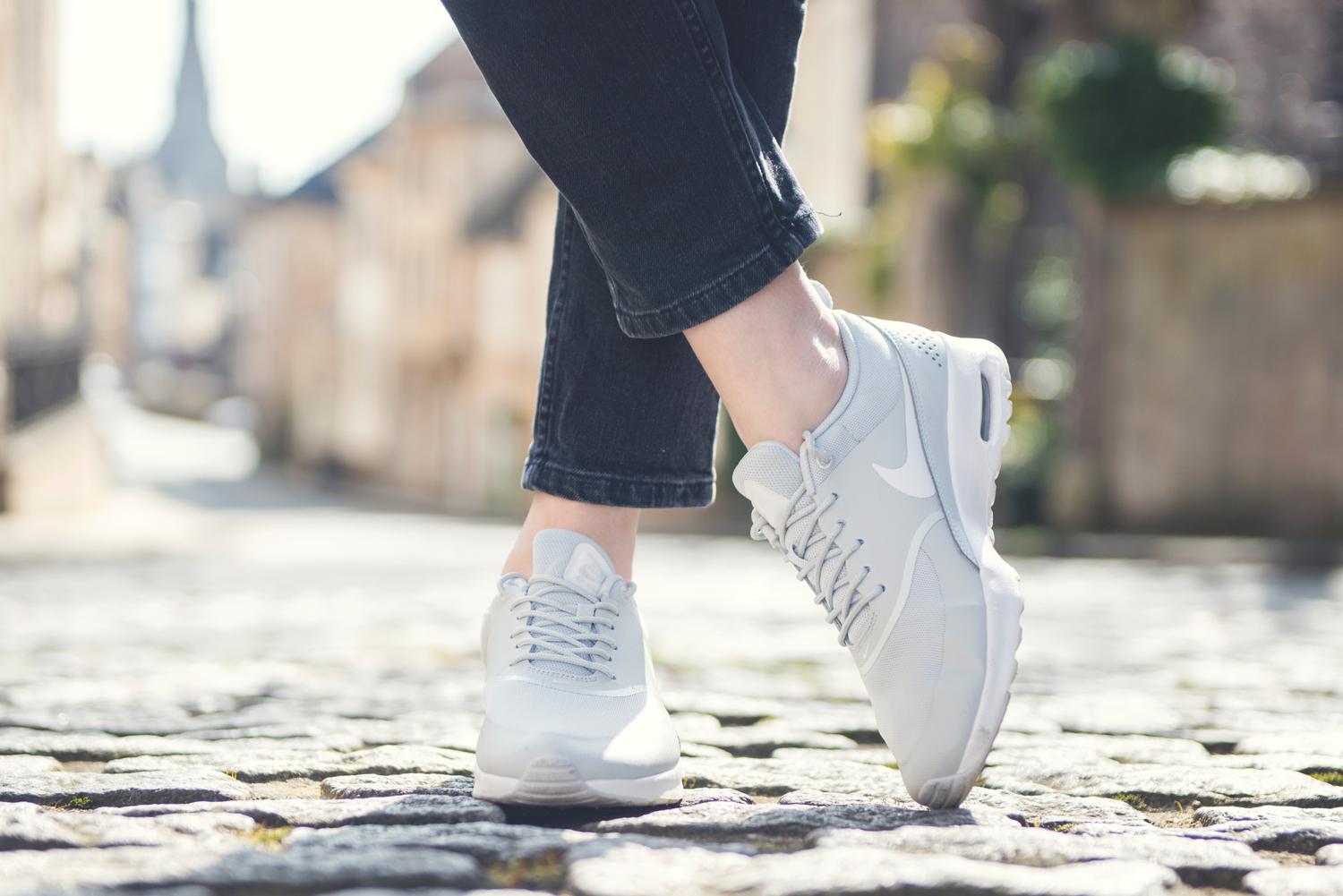 Shop The Look
Shop this look by clicking on the images below!
I first dipped my toe into the trainers ocean with a pair of all white Adidas Superstars. I'd been eyeing up the superstars for a while but with my clown sized feet I thought trainers would look far too manly on me. Turns out, they look pretty damn great, I have to say, I'm in love. I wear them all the time and they don't look scruffy or chavvy – words I've used to describe trainers in the past.
Within a week I was holding another pair of trainers in my hands. . what had become of me?! I've caught the trainer bug guys. Loving these pale grey Nike ones I got from Asos, they're a very different shape to the superstars but I love them equally.
My Collection of Trainers
Click the images below to shop my collection of trainers! It may be small but it's still pretty great. More to come. .
Next on my Trainer Hit List
Click the images below to shop the trainers I'm currently lusting after!