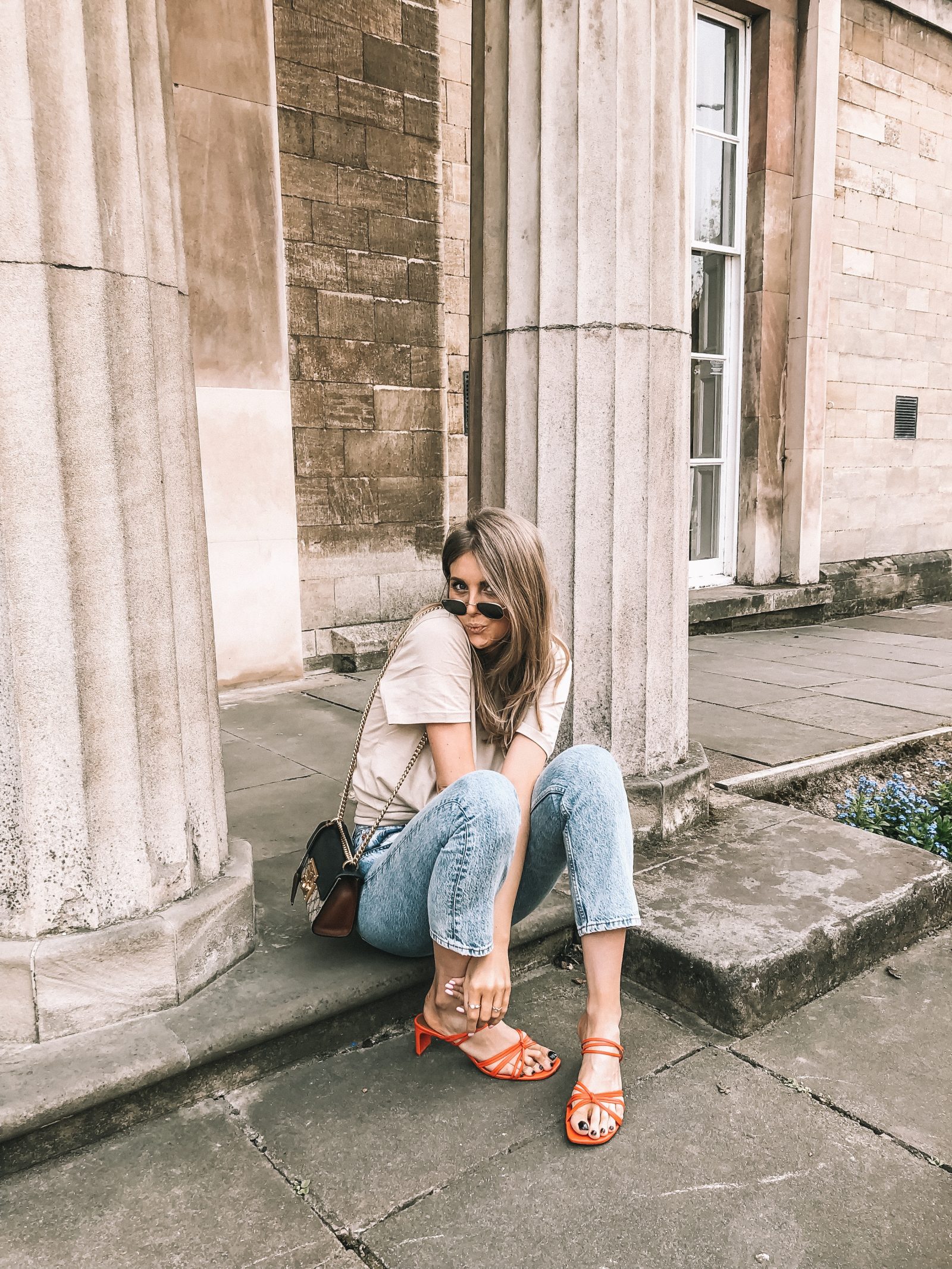 Hey guys and welcome to my second 9 of the best post!
I wanted to focus this week on the minimal sandals trend and honestly it was SO HARD to ween it down to just 9 pairs because there are SO many amazing styles of minimal sandals out there at the moment! I managed to find them on all price ranges so anything from £25 to £300+ so hopefully there's something for everyone!
This pair are super new to me and I am looooving them! You can wear them like this as a slip on with the double strap situation or with the strap tucked behind the foot they've got a real BY FAR feel to them without the BY FAR price point, you're welcome!
SHOP THE LOOK
Click on the images below to shop! Affiliate links!





9 Of The Best : Minimal Sandals
It's kind of funny that two of the biggest sandal trends this season are totally contradictory. You've got the super minimal sandals, usually with a small heel. Then on the other side of the scale is the super chunky tom boy trainers that I used to think were hideous and only old men who went on hike would wear and now that Chanel have a pair out I suddenly find them super appealing. Oh fashion, you get me every time. This week I'm focusing on minimal sandals but if you want to see an "ugly' sandals version then do let me know in the comments below!
The gold BY FAR sandals are so so beautiful and special that they're serious contenders for a wedding shoe for me! If you want an iconic pair that you quite frankly cannot go wrong with then 100% go for the THE ROW pair, everyone loves them and they're pretty much the sandal that started the trend. I'm loving this black pair from & Other Stories, so affordable and an insane dupe for these YSL sandals!
Click on the images below to shop! (Affiliate Links)
Be sure to follow me on the LTK App to shop all of my outfits from the rewardStyle conference and all of my outfits in general as I always share everything I wear on instagram plus unique content and daily outfit shots over there! Click here to check out my LTK page!
PS YOU MIGHT LIKE … 9 Of The Best | Utility Trend