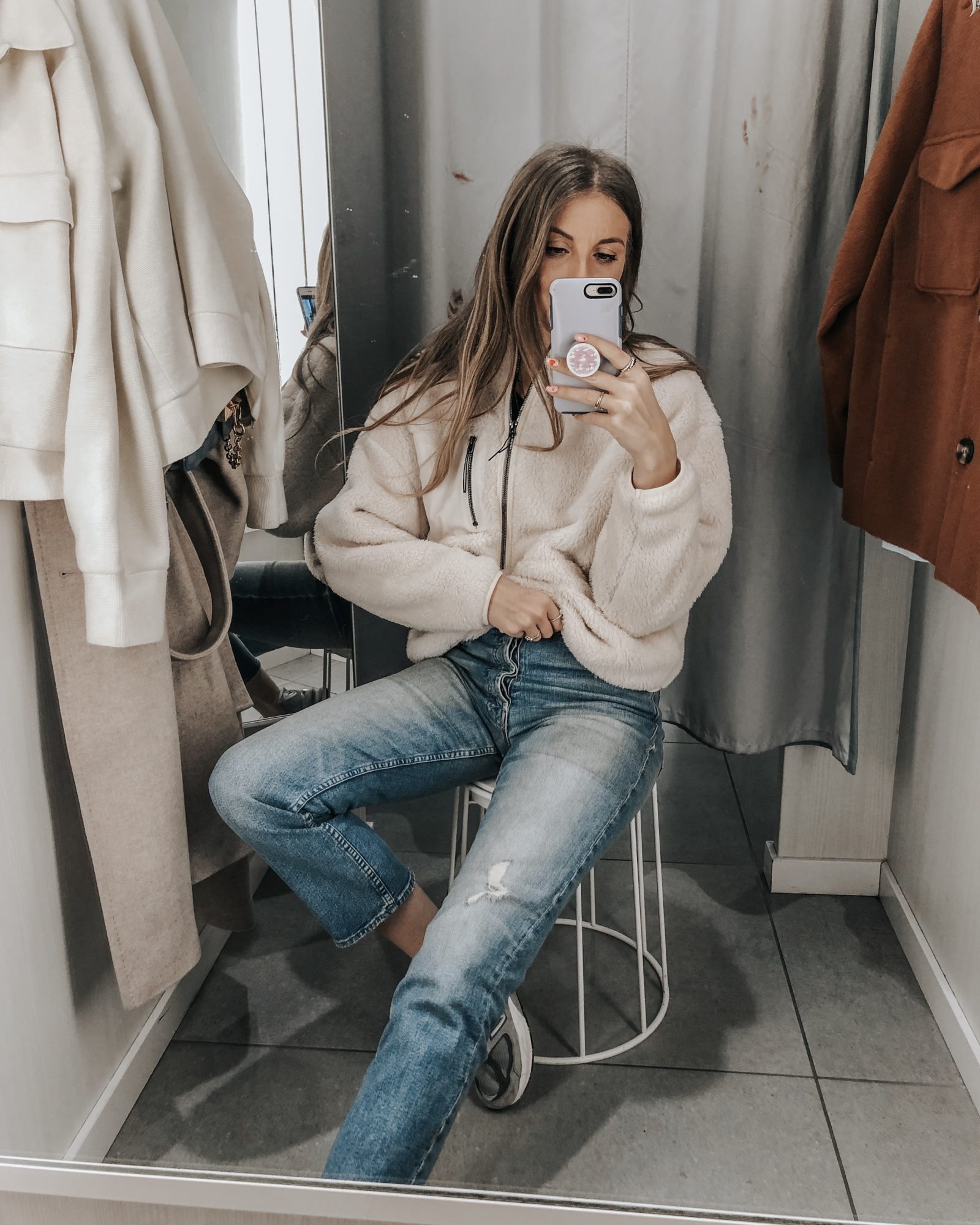 Each week on a Tuesday morning at 8am I share 9 of my top picks online at the moment. Keep scrolling to see what I'm loving this week and what will surely soon be in my wardrobe and all over my instagram account!
THIS POST CONTAINS AFFILIATE LINKS
Click on the images below to shop!




9 Of The Best Pieces Online Right Now
This weeks edit is a bit of a mixed bag because the sun is finally starting to peak it's way out and show it's face but it's still pretty cold, so I'm not really sure what weather I'm supposed to be buying for . . which obviously means buy for both right?!
One thing I've fallen head over heels for if this pair of wide leg jeans from & other stories. I don't actually have a pair of jeans from them yet but I love H&M jeans and I know they're a sister company so I can imagine that they'd be fairly similar if not better due to to the price point. I have a pair of jeans in a super similar style from H&M that you will probably remember I wore ALL summer long and right into winter and definitely will continue to wear this year, but I love this light bleach denim and I definitely need this pair! I don't have any jeans in this colour and I know that if I get – no when I get these jeans, they'll become one of my most worn pairs.
Something else I've got my eye on are these amazing patch work converse. I'm not being funny but wouldn't they just look incredible with those jeans? And with summer dresses? I'm selling myself even more on them! They're slightly more than your average pair of converse but they are also majorly more BEAUTIFUL than your average pair of converse!
I couldn't not include this fleece in the edit since I got it last Tuesday and legit haven't taken it off since. I am low key obsessed with this, I used to be a major fleece hater but someone call the fleece police because I cannot take this off! It's just too soft and cosy. Its also actually a piece from the activewear range which I definitely don't need but if you work out then it's just another reason you need it right?
Finally, this pastel pink puff sleeve top is only £19.99 – I know – and encapsulates TWO major trends for spring, statement sleeves and pastel colours, pink being a major one. I think I'm going to have to make an order and include this because it's just too good a price to not get and whilst I'm at it the whole mango site is just amazing right now!
SHOPPING EDIT
Click on the images below to shop!
PS YOU MIGHT LIKE New Handbag Reveal OR How To Style A Black Midi Dress
Click here to check out my LTK and shop my daily outfits!