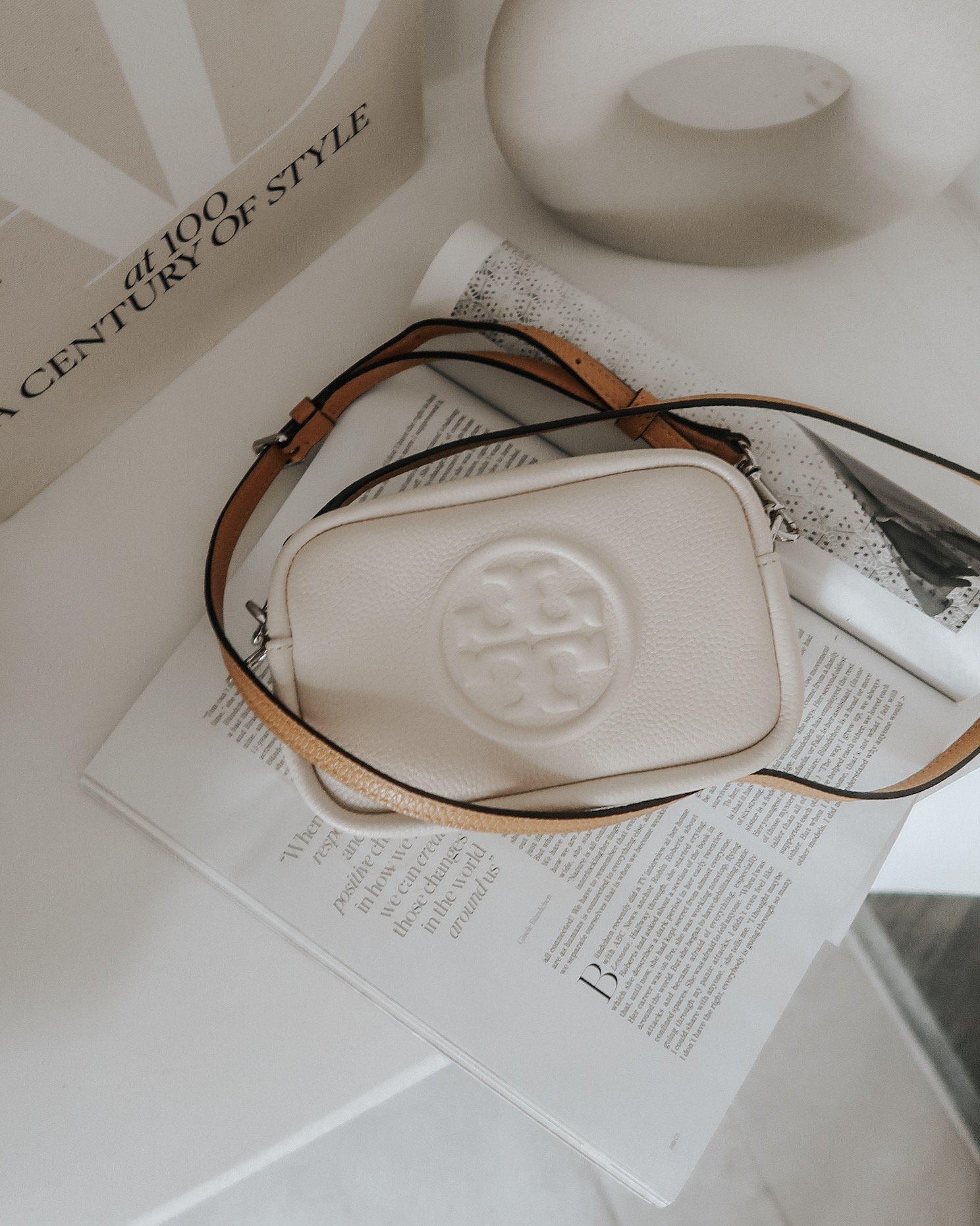 Hey guys!
I hope you're well and having an amazing weekend! i'm writing this on Friday afternoon so hopefully the weather will have improved dramatically by now!! This is my first bag from Tory burch and also from My Bag so I wanted to share my experience with you guys with a little handbag unboxing video and a Tory Burch bag review. I often show you guys what I get but I thought I would make it a bit more useful for you and give you all of the information I could find for this Tory Burch bag! The one I chose was the Perry Bomb mini cross body bag in cream.
THIS POST CONTAINS AFFILIATE LINKS & GIFTED ITEMS
Click on the images below to shop!




Tory Burch Bag Review & Unboxing / Perry Bomb Cross Body Bag
So not only have I shared with you guys my first impressions on the bag along with a sneaky discount code (SINEAD15 for 15% off and free next day delivery!) but I also shared a little bit more information on the bag like what fit's inside – actually a ton considering this is labeled as a mini bag, and some different styling ideas which were ridiculously easy considering it's cream and lovely and goes with everything! I also showed you a sneaky styling tip on how to wear it as a bum bag, getting your cost per wear as low as possible!
I would love to hear your guys opinions both on the video and on the Tory Burch bag itself. Do you enjoy these more in depth videos with a proper review and ways to wear etc or are you just about the unboxing and that's enough?! Also do you have a Tory Burch bag yourself? If you do do you wear it a lot, what's the quality like after you've worn it for a while! Do comment below or on youtube and let me and others know as this kind of information would be super helpful for anyone looking to buy themselves a Tory Burch bag as of course I only just got mine so I don't have that info yet!
SHOP THE VIDEO
Click on the images below to shop! For all American links head to my youtube channel!




PS YOU MIGHT LIKE THIS 5 Ways To Wear A Black Midi Dress OR 9 Of The Best Pieces Online Right Now