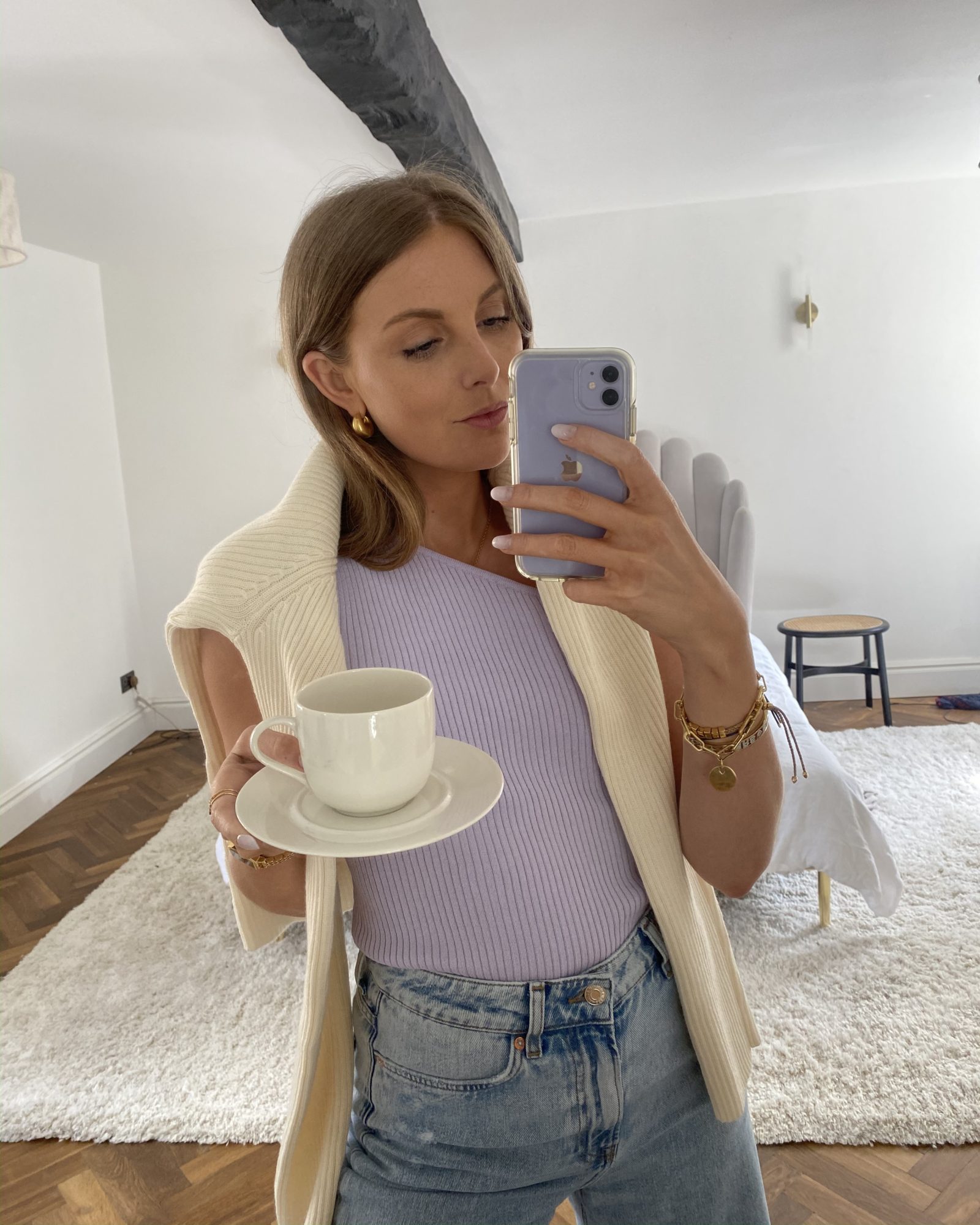 Each week on a Tuesday morning at 8am I USED to share 9 of my top picks online of the moment and I don't know why I stopped! With everything going on in the world and my new enthusiasm for my youtube channel I seem to have left my blog behind but I'm bringing the Tuesday shopping edits back!. Keep scrolling to see what I'm loving this week and what will surely soon be in my wardrobe and all over my instagram account!
THIS POST CONTAINS AFFILIATE LINKS
Click on the images below to shop!




9 Of The Best Pieces Online Right Now
Can we first take a moment of appreciation for the lilac top in the photo. I'm downright obsessed and it was only £17.99 which just makes it even more incredible! I also got these amazing earrings for only £19.99 which you might be able to spot in the picture too and probably recognise from me jabbering on about them constantly on my instagram stories!
Some other things I'm loving right now are my fave midi dress from Free People which actually also comes in black and I'm here for it! Is it excessive to get one dress in multiple colour ways?! I also have to mention my lemon yellow linen shirt I've posted all over instagram and I am just totally head over heels for it! It's so beautiful and despite being slightly sheer the pockets are placed perfectly to cover your modesty! Last but not least on the things I already own is this gorge snake chain from Daisy London jewellery and their collection with Estee Lalonde. I love her so much and the whole range is beautiful but this chain worn alone is just so classic and simple and elegant! I love it!
Something I ordered as a little birthday treat for myself is this sporty and rich tote bag! I've wanted one for a while but none of them made me fall in love and they're pricey for a tote bag, that is until I saw this lilac colour AND they're on sale. They also have yellow, green, orange, just so many pretty colours on this website I just discovered and am not hooked on!
SHOPPING EDIT
Click on the images below to shop!










PS YOU MIGHT LIKE 10 ways to style new balance trainers OR 10 ways to wear linen trousers
Click here to check out my LTK and shop my daily outfits!