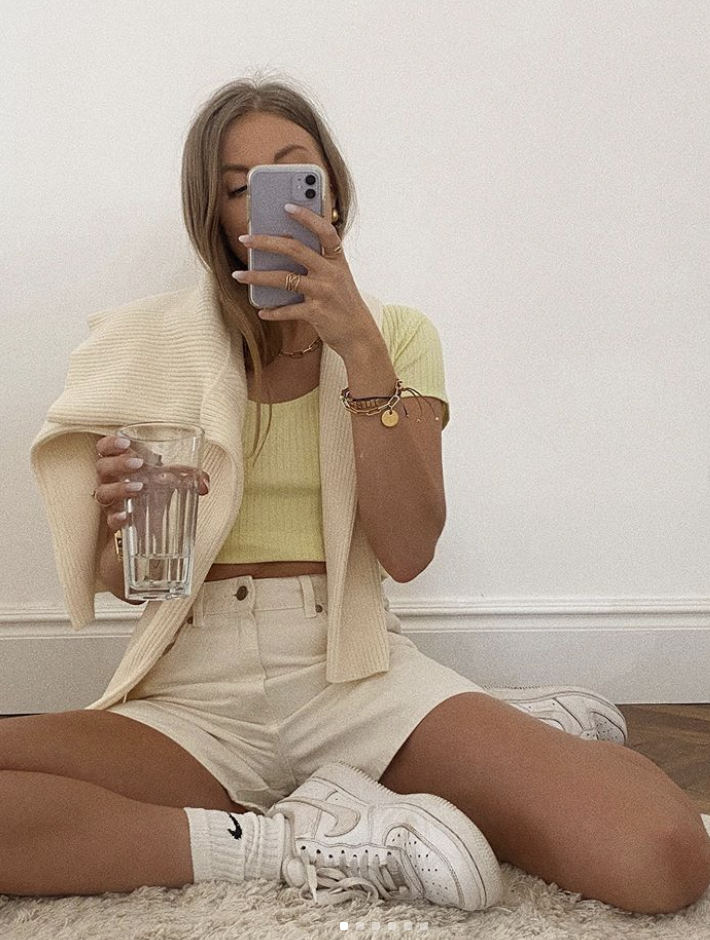 Each week on a Tuesday morning at 8am I share 9 of my top picks online at the moment. Keep scrolling to see what I'm loving this week and what will surely soon be in my wardrobe and all over my instagram account!
THIS POST CONTAINS AFFILIATE LINKS
Click on the images below to shop!




9 Of The Best Pieces Online Right Now
I feel like summer is officially here in the UK and we can now stop holding our breath and waiting for the hot weather to end because it's here to stay! There are so many cute pieces I've seen that I loooove! First off are these denim shorts which are the same as the ones in the main picture but in light blue I love these shorts so much I can't stop wearing them and the light blue is just a dream for the pastel 90's vibe I'm wearing at the moment!
Another thing I've seen and really want is this kind of assymetric/fun twist on the racer vest and it's only £12! I think it's so cute and I honestly have worn my racer vests so much I think I'd get a ton of use out of it! More basics I'm loving are these pastel sweatshirts. This yellow hoodie and this green sweatshirt, I can't deal with how much I love them but equally how much I really don't need them. This lockdown has got my sweatshirt collection getting out of hand guys!
Last thing I have to mention is this adorable green cardigan, such a gorge colour imagine it over your shoulders with a cream or white dress or a pair of blue jeans and a white top! So cute!
SHOPPING EDIT
Click on the images below to shop!










PS YOU MIGHT LIKE OR