Hey guys!
I know it's been a while since I posted a blog post and since summer is finally here and the sunshine looks set to stay, I thought it would be a fun idea to share some of my top picks from the Very website for my top 3 favourite current trends for summer styling. This post is part of a paid collaboration with Very however all creative direction and product choices are my own. So if you want to see what I'm loving this summer and the pieces you can pick up from Very right now, then keep scrolling!
This post is part of a paid partnership with Very
Summer Styling Inspiration with Very
So my first trend has to be the pastels! Ig you guys follow me over on instagram then you will know just how much i've fallen head over heels for this trend. Pastels are pretty much always in style, particularly in the summer but I have to say, this year they're back in a big way and I am here for it! I could have filled pages and pages with pastel picks from Very but I didn't want to overwhelm you guys so I managed to narrow it down to just a few of my favourites and some pieces that would look great styled with them. All of the products featured in my mood boards are numbered and linked below.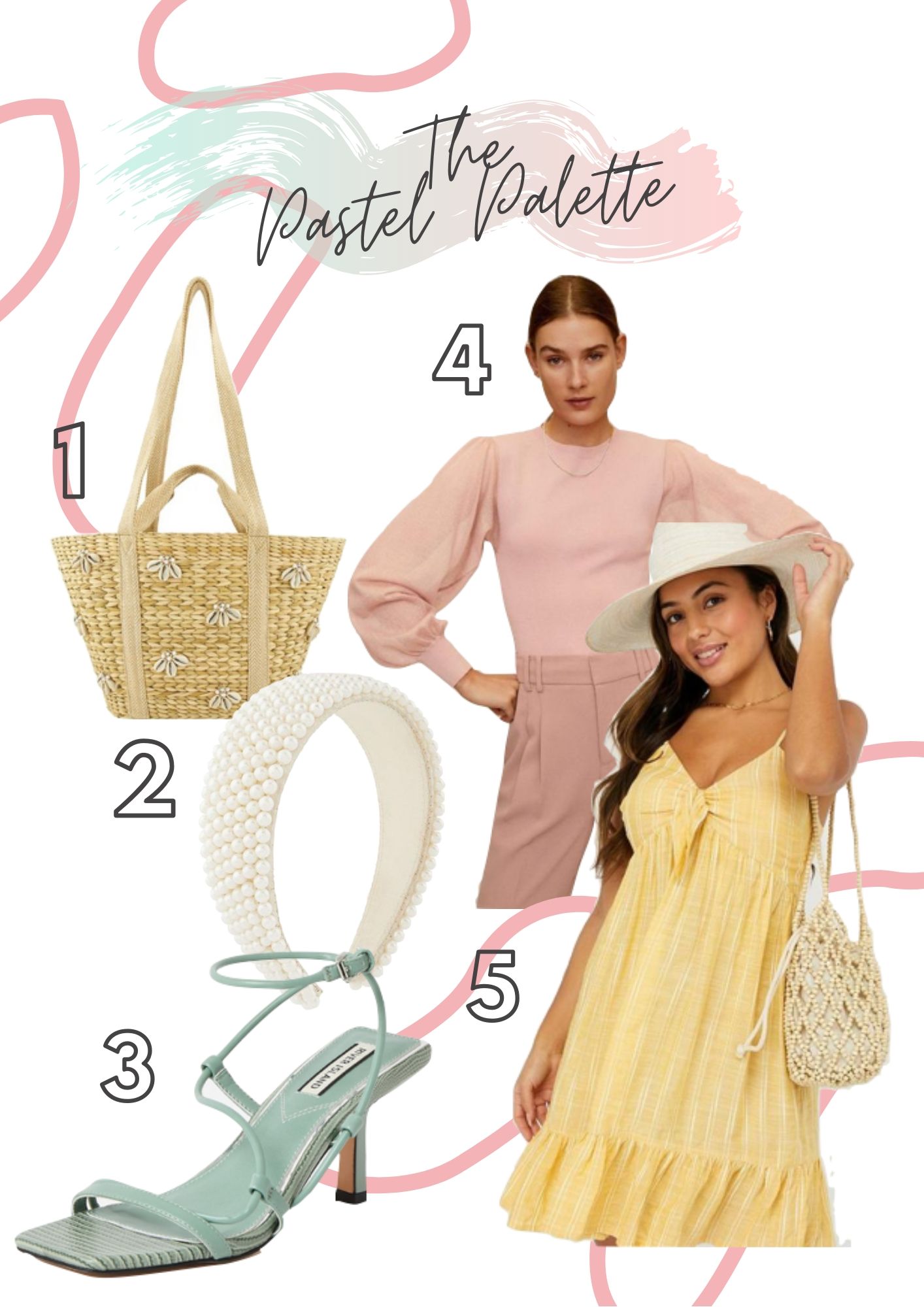 1 – Straw Bag : Here
2 – Pearl Headband : Here
3 – Mint Sandals : Here
4 – Pink Top : Here
5 – Yellow Dress : Here
So the next trend we come to is not really a trend, more a section if you will. The summer style staples for all of your summer styling needs, the pieces that you can invest in knowing that you'll keep them in your wardrobe and wear them year in, year out. Some of these like the classic converse (which I still need to get myself a pair of BTW) are even season-less. They look great with jeans and chunky knits in the winter and the colder months, and with cute dresses or denim shorts in the summer months. Two fashion pieced I had to mention were the white maxi dress and the denim shorts because I truly believe that they are completely timeless and no summer wardrobe is complete without them! The shorts are actually from Topshop and prior to doing this post I didn't realise that Topshop was stocked on Very. Definitely worth noting if your favourite pieces go out of stock on the main site!! Another brand I didn't realise you could pick up from Very is Aspinal. Very have a great range of premium brands as well as more affordable pieces so that you can mix and match to create the perfect staple wardrobe!
1 – White Maxi Dress : Here
2 – Black Bag : Here
3 – Converse : Here
4 – Denim Shorts : Here
5 – Chunky Sandals : Here
And the last is the backyard vacation which lets face it, seems to be the only vacation most of us will be taking this year! I don't know about you guys but me and Jack have been putting all of our energy into getting the garden ready so we can properly chill out and enjoy this wonderful weather we've been having! Of course an essential is the bikini for those perfect tan lines! I love the print on this one and the turquoise colour! I'd actually wear the top with high waisted shorts and an open white shirt as a crop top! I think it would look super cute! And you know how much I love the print because I also picked this dress which matches, so if you love the print but don't want a new bikini if no one's going to see it, the dress is the perfect option. And of course no summer outfit is complete without some cute summer sandals and a natural bag!

1 – Straw Bag : Here
2 – Green Floral Dress : Here
3 – Rope Sandals : Here
4 – Green Floral Bikini : Here
I would love to hear which is your favourite summer styling inspo board!? The pastels has to be mine but I have to admit that the print on the bikini and dress got me excited for summer! I'd also love to hear if you have shopped at Very before?!
Let me know if you want more of these trend and inspo focused posts as I would love to do them for you!
Have a great week!