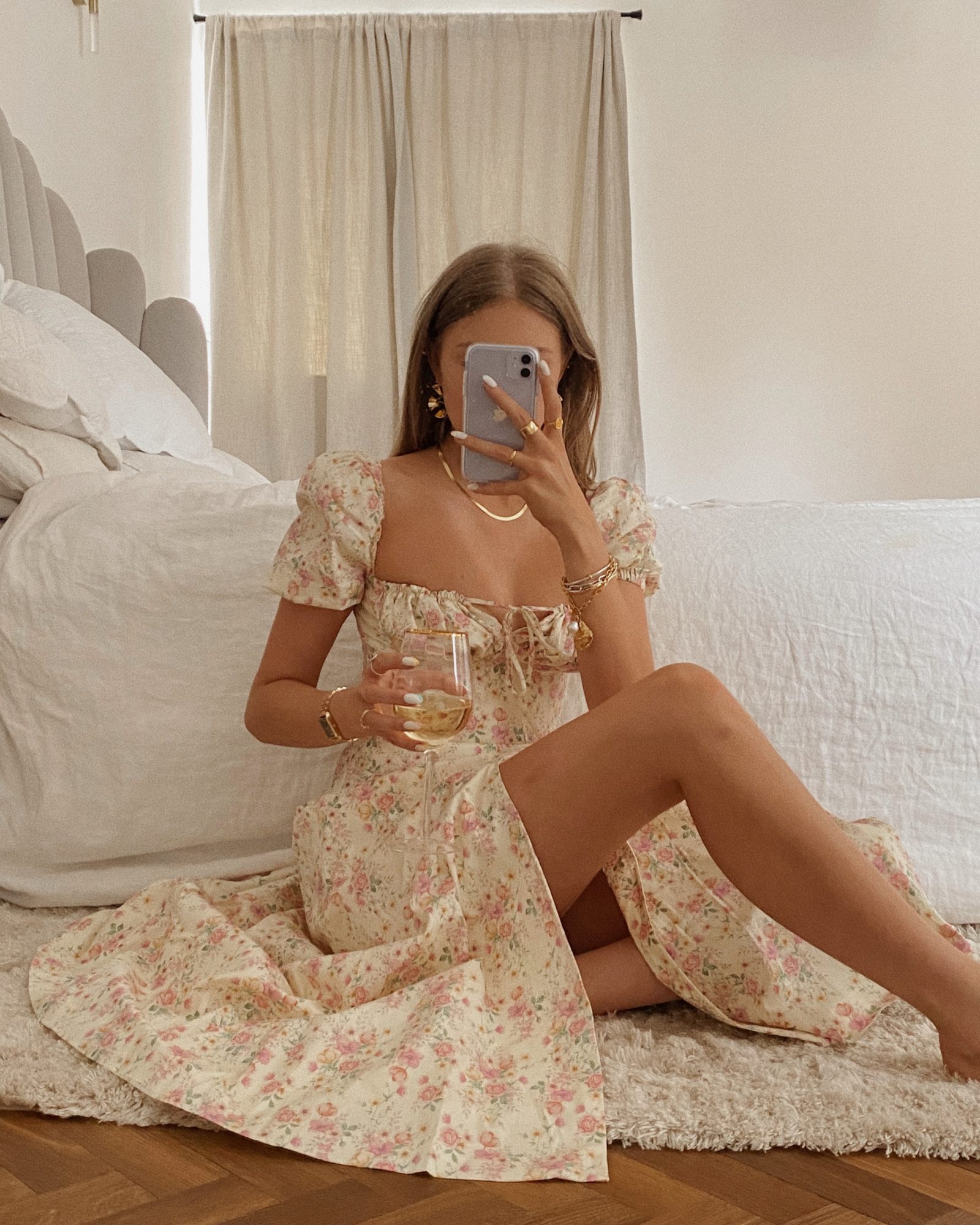 Each week on a Tuesday morning at 8am I share 9 of my top picks online at the moment. Keep scrolling to see what I'm loving this week and what will surely soon be in my wardrobe and all over my instagram account!
THIS POST CONTAINS AFFILIATE LINKS & PR PRODUCTS
9 Of The Best Pieces Online Right Now
Since it's been a few weeks or more (sorryyy!) since I did one of these I thought I'd share my top picks that are either on sale or new in my wardrobe! I've also got a whole post dedicated to my Amazon bargains coming soon and a sale post planned so lots coming! I've been terrible at forgetting about my poor old blog but I promise to be better ok!
So let's start with the shoes. Shoes are one thing I've not been getting a lot of since lock down, apart from trainers, because I just haven't been wearing them. But when I saw these Bottega Dupes on the River Island new in page I couldn't pass them by. They also come in a super Bottega blue shade but I thought the black was just so classic and I can't wait to style them up with a cute gold anklet. Next we have the super cute patchwork denim converse and for those of you that always read my weekly picks you'll have seen these before but I finally caved when I spied them in the net a porter sale for half price. They really remind me of the Dior converse dupes, not sure if you call them dupes or not but they basically are! So anyway, I thought they were super classic and fun and obviously a whole lot cheaper. You can never beat denim!
Next let's talk H&M, they have been AMAZING this spring summer, I just cannot trust myself to check their new in section unless I'm 100% prepared to buy! There are three things from H&M on here and they're all £19.99. I've found their price points to be amazing recently with something for everyone. The little pink linen top has become a wardrobe staple for me and also comes in white, it's so perfect for throwing on with denim shorts or a pair of jeans to make a casual outfit seem more put together!
Finally I have to mention the denim shorts which I love so much I got them in two colours guys, and theres at least two more colours available in the black and mid wash denim so I'm not sure if 2 will be the final number just yet! I have the light wash denim as shown and also the cream which were my first pair, and I've actually done a styling video on them so look out for that this week too 🙂
SHOPPING EDIT
Click on the images below to shop!










PS YOU MIGHT LIKE OR