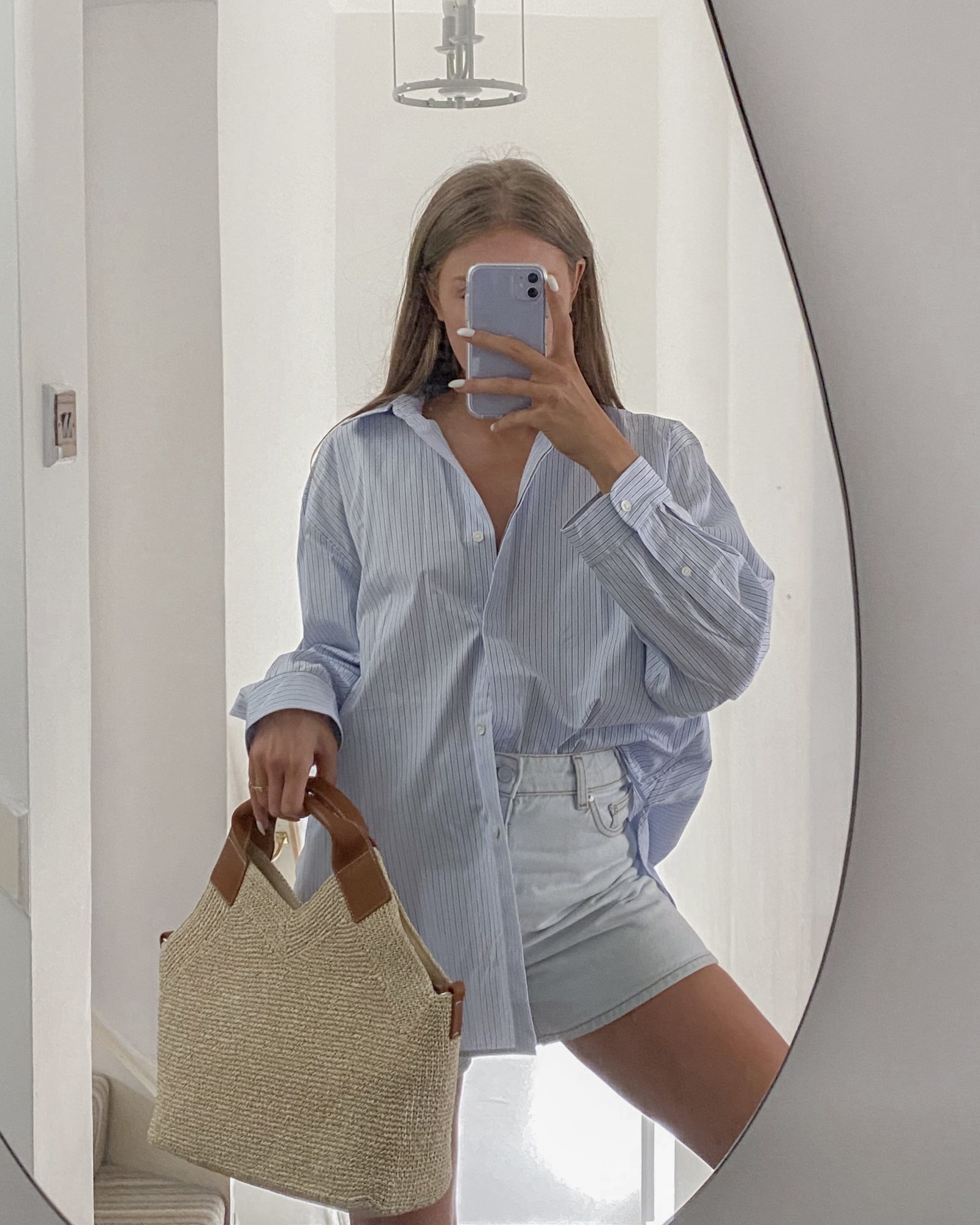 Hey guys!
I'm back with another "ways to wear" video and I know I say this every damn time but I promise I am going to get better at posting on here because after all this is where it all started and if I'm completely honest, it's my favourite platform anyway. I don't feel the same pressure on a blog post as I do on youtube or instagram strangely enough! Anyway, therapy session over with, I wanted to share with you 10 ways to wear what are in my opinion, THE most perfect denim shorts. They're high waisted, a lovely colour and the perfect length for dressing up or down as you'll see in the video!
THIS POST CONTAINS AFFILIATE LINKS & PR PRODUCTS
Click on the images below to shop!

The Perfect Denim Shorts & 10 Ways To Style Them For Summer
I would love to hear your thoughts on which is your favourite look! I love them all and I love how versatile these shorts are that you can wear them with a pretty top and heels or a sweatshirt and trainers or a blazer! They go for any occasion and really are the most perfect pair of denim shorts. Even if you don't have these shorts or don't want to buy them I'm sure most of you guys out there own a pair of denim shorts so hopefully you'll be able to re create some of these looks with your own wardrobe!
SHOP THE VIDEO
Click on the images below to shop!




PS YOU MIGHT LIKE 10 Ways To Style Nike Air Force 1 OR 10 Ways To Wear Linen Trousers For Summer