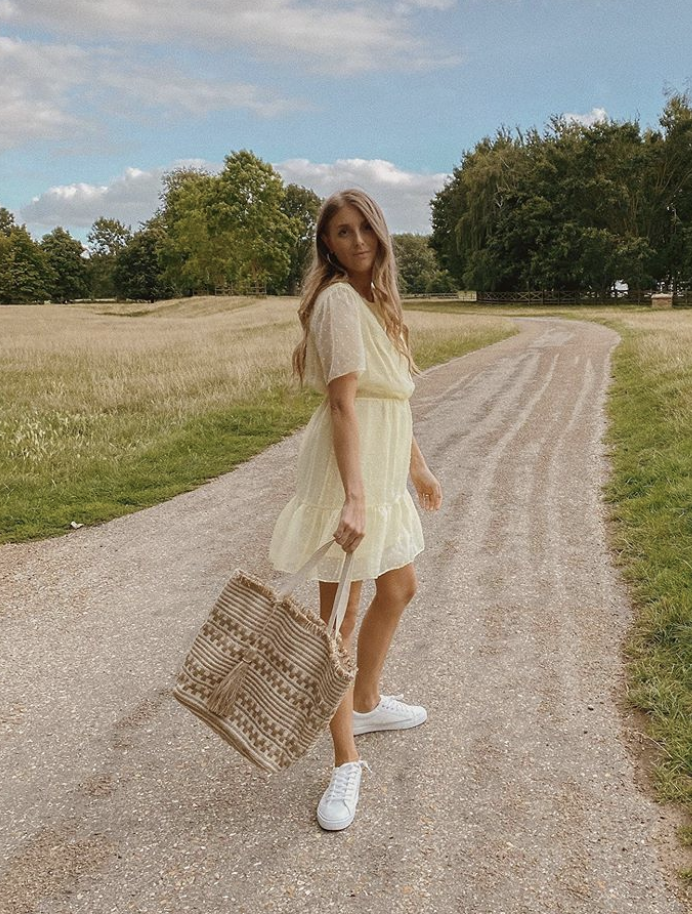 Each week on a Tuesday morning at 8am I share 9 of my top picks online at the moment. Keep scrolling to see what I'm loving this week and what will surely soon be in my wardrobe and all over my instagram account!
THIS POST CONTAINS AFFILIATE LINKS & PR PRODUCTS
Click on the images below to shop!




9 Of The Best Pieces Online Right Now
My love for oversized mens shirts has been taken to a whole new level this week with two more arriving, I promise i'll stop now! I'm thinking of doing a styling video on this as I love them so much so let me know if you'd like to see it! I picked up this super cute pale pink striped one from Amazon Essentials my new go to for shirts and any mens clothing to be fair! They also have it in blue so keep your eyes peeled as no doubt I'll have that in my basket sooner rather than later!
I also spotted the cutest summer dresses on the H&M new in section and I'm torn on whether to get the lilac midi or the green mini but they're both so beautiful and you guys know how much I love a pastel colour! Both are also under £20 so super affordable and some might say, justification enough to get both . . .
I also made a new discovery this week in Miss Pap. I never really thought to look there before as previously it's not really been my style but I spied some amazing pieces on some of my fave insta girls so I took a look on their new in and spotted first of all the most perfect floaty lemon yellow linen shirt, just like my & other stories one but for only £18! Then this mint bodysuit which looks like a great wardrobe staple and comes in a few different colours! Perfect for jeans and a nice top when you can't be bothered to think about it!
Lastly I had to mention these pearl earrings I spotted online for only £12.99 because so many of you are always asking where mine are from but they're a couple of years old from Zara. These are nearly exactly the same as mine and an absolute bargain!
SHOPPING EDIT
Click on the images below to shop!










PS YOU MIGHT LIKE The Perfect Denim Shorts & 10 Ways To Style Them OR 9 of the best pieces online right now