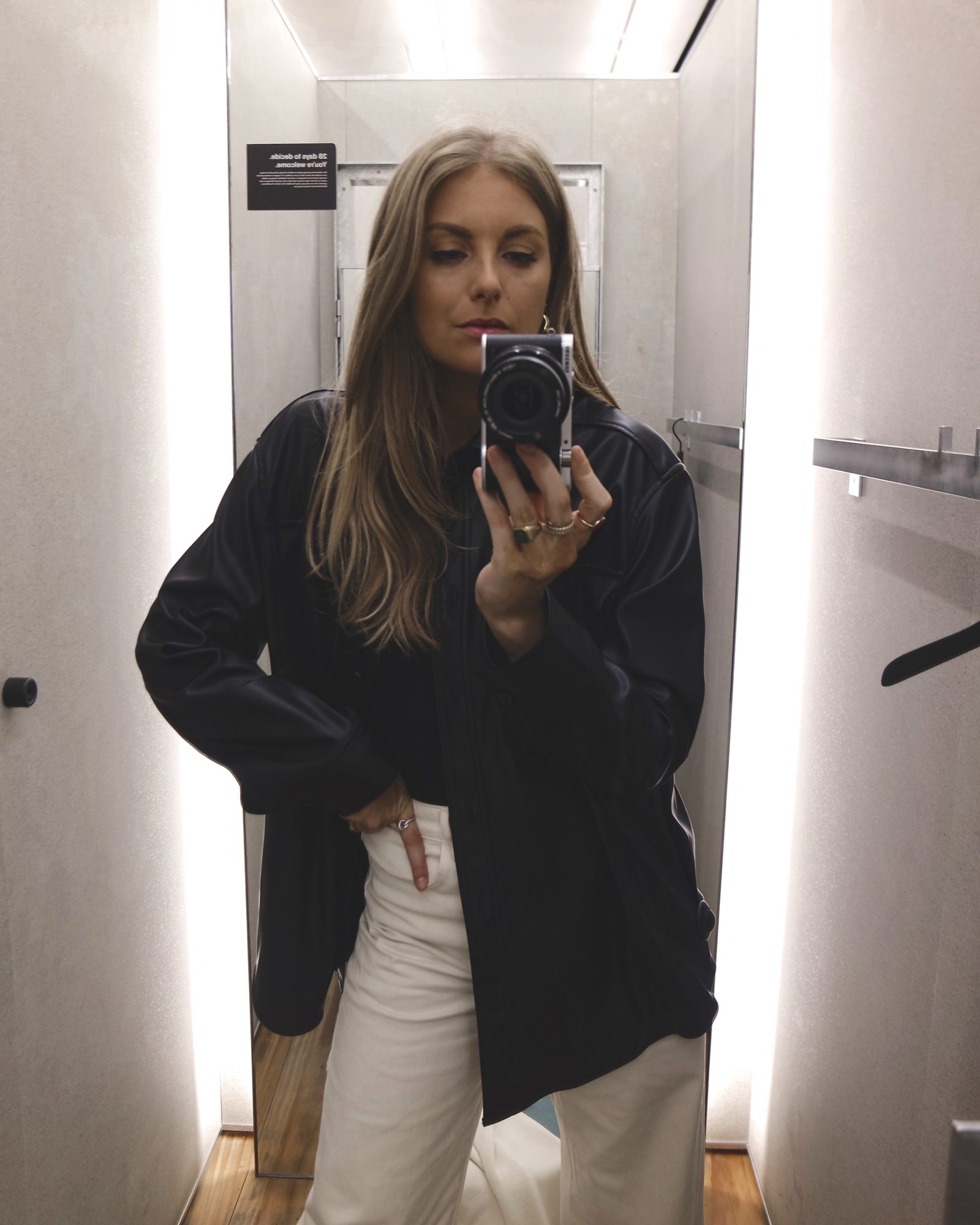 Hey guys!
Each week on a Tuesday morning at 8am I share 9 of my top picks online at the moment. Keep scrolling to see what I'm loving this week and what will surely soon be in my wardrobe and all over my instagram account!
This post contains affiliate links
click on the images below to shop!




9 Of The Best Pieces Online Right Now
This week I'm so happy I can finally link to my new pair of faux leather trousers that I picked up in my H&M come shopping with me at the Showroom before they launched! They're going to be such a key piece for my autumn style I just know it! I love the straight leg fit of them and the ruched waistband! I got them in a size 10!
Whilst browsing the Matches.com new in section I spied two pieces I've totally fallen for! This Alighieri hand necklace which is just so different and special, everything about it right down to the chain is so unique! I really want to add it to my stack alongside my new Chloe femininity necklace! I also spied this smaller Bottega bag with the super cool long handles and at a more affordable price point than their other bags, a mere £1,185 . . . . Bottega what are you going to me! I love the white and the shape is so unique and utterly Bottega that I really feel like I need it right now!
I'm also eyeing up this Loewe scarf, I think it would make the perfect finishing touch to so many of my autumn outfits and a scarf is such a piece you can wear literally every day that you do get the wear out of them! An absolute bargain jewellery piece I picked up last week is this Mango ring which is actually gold plated and under £20! they have a few different stone colours and I love mine so much I'm currently debating if buying one in each of the colours is excessive or not?
Finally because I could literally go on forever with this list, can we appreciate the faux leather shirt in my picture?! I tried it on in weekday and immediately went home and ordered it! It actually comes in two colours and I couldn't decide which one so naturally I ordered both with every intention to send one colour back, I will . . I promise!
SHOPPING EDIT
click on the images below to shop!
PS YOU MIGHT LIKE How To Style Work Trousers OR The Lazy Girls Guide To Layering Jewellery