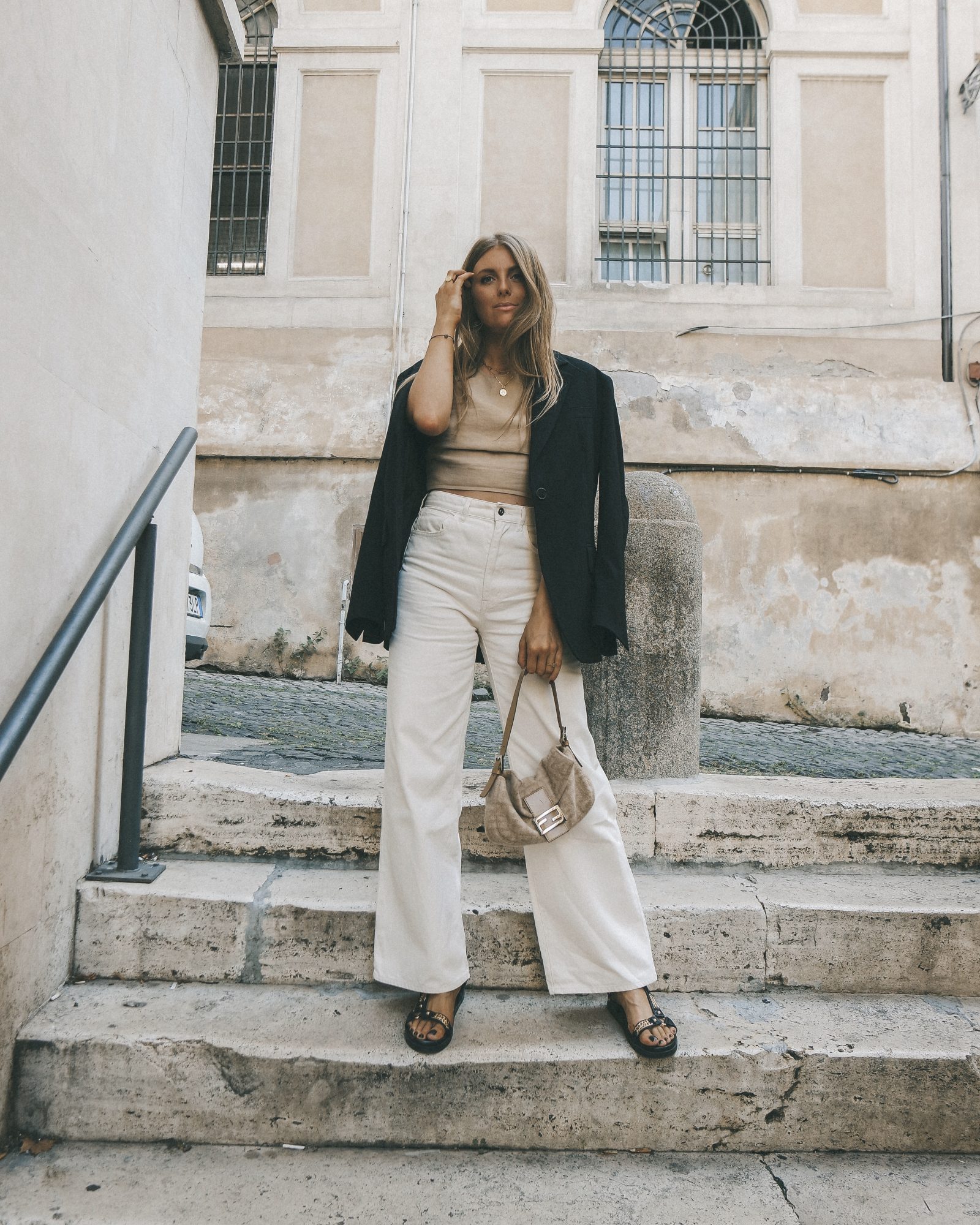 Hey guys!
Each week on a Tuesday morning at 8am I share 9 of my top picks online at the moment. Keep scrolling to see what I'm loving this week and what will surely soon be in my wardrobe and all over my instagram account!
This post contains affiliate links
click on the images below to shop!




9 Of The Best Pieces Online Right Now
There's so many things I've been getting recently that I haven't had a chance to share with you so I wanted to make a point of highlighting here. This Asos leather blazer is a dead ringer for the Magda Butrym one and way more affordable though we all know leather will never be cheap. It's a really tight fit so I would recommend sizing up a couple of times as it took me 2 tries to get the right size in it. Another black blazer I've fallen for is the Arket beauty I'm wearing in the main image. I've been after a good black blazer for yonks and it's really hard to find one on the high street that doesn't look flimsy and cheap. This ones a slightly higher price point than say Topshop but it looks it too and the fabric and fit is great. Again I sized up in this as I wanted it to be oversizded. I went for a 38 which is a 12.
A couple of other things new in my wardrobe to mention are the cosiest of all cosy knits, this cream beauty from H&M modelled by yours truely here. It's so thick and cosy and looks ridiculously expensive. If I saw someone wearing it and they told me it was Acne I would believe them and most likely be trawling Net A Porter to buy my own. Then there's the chunky biker boots, again from Topshop. I love them so much and I'm really into the Prada style that Danielle Bernstein has been rocking all over the gram but I don't think it's a trend I'd really be into investing in right now, never say never though! This pair look really high end and have some really nice details like the longer leg and double platform but aren't going to blow the bank balance.
Finally we come to the things I'm lusting after right now. Top go my list is this camel knitted midi dress which I'm actually planning on purchasing just as soon as I finish writing this post, I feel like if you look up cosy in the dictionary a picture of this dress will be right there next to it. Then there's these amazing charcoal grey tailored trousers. I feel like they're actually a kind of suit situation with my charcoal trench coat which I also very much recommend by the way. They also look like they'd be really cool with trainers and a t shirt but still super sassy with heels and a blazer, I love a piece that will work for any occasion!
SHOPPING EDIT
click on the images below to shop!
PS YOU MIGHT LIKE How To Style Work Trousers OR Autumn Workwear Inspiration