Since I've been little, Sunday evenings are for scrubbing up and getting ready for the week ahead. Obviously my routine's changed a lot since I was younger when it was roast dinner, songs of praise, bath and bed. Now it's more about beauty and skincare up keep. I thought I would talk you through my routine and my newest edition, the Sunday scrub with Scrub love!
Beauty Preppin'
Beauty prep is something I try to do every week but I can't deny I'm not the most prepped and preened of the ladies out there! I've been religiously using my face creams and moisturisers for the past year and this is something I'm super duper proud of because until a couple of years ago I didn't even take my make up off before bed!!!!!
I also shave and do other maintenance – only in the summer of course. Summertime is when my beauty regime is at it's peak I'd say! Then I also have started to use St Tropez in shower gradual tan which is helping me to have a more gradual lovely natural glow.
Last step is to paint my nails and make me feel like a real lady!
Sunday scrub
The Sunday scrub is a new step that I've added since discovering caffeine scrubs. There's so many odd beauty secrets and trends that I just don't try. I'm not hugely into it and I just quite frankly – can't be arsed.
Caffeine scrubs… worth the effort. I originally just thought it was a fancy way of prepping your skin for tanning – which it does btw perfectly. It was only until my sister came in and was like whaaaat I've been after one of those for ages – she then went on to inform me of all the benefits.
Nourishing
Hydrating
Softening
Moisturising
Polishing
Nourishing
Saving the best till last – it fights cellulite!!!!
Then there's the fact that this one smells like mint chocolate and also comes in coconut as well as the original – the best flavours. I'm hooked on Scrub Love guys. The best bit is that I feel like a real life woman with a real life beauty regime!
Do you guys use caffeine scrub? if so make sure you try this one! It's not tested on animals and is free from allllll of the nasties. Then there's the fact that they've gone out of their way to source the best ingredients like Himilayan pink salt and dead sea salt!
If you do get some make sure you post a pic of you using it with the hashtag #babeswhoscrub !!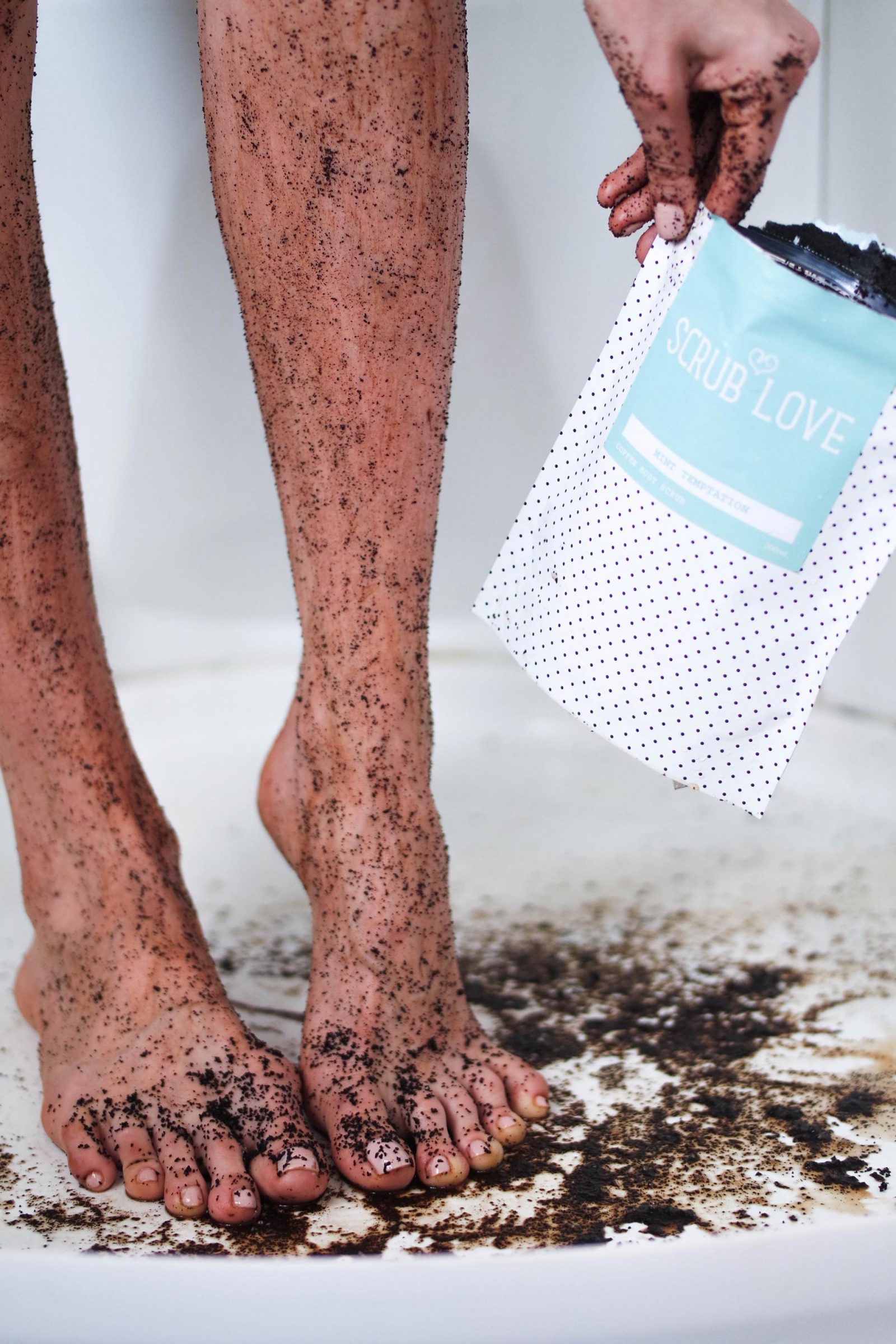 This post is in collaboration with Scrub Love
Make sure you check them out on Instagram, Twitter and Facebook
Make sure you follow me on Bloglovin' to stay up to date with the latest posts!
You can also find me on twitter, instagram, pinterest and youtube! My snapchat username is : sineadcrowe