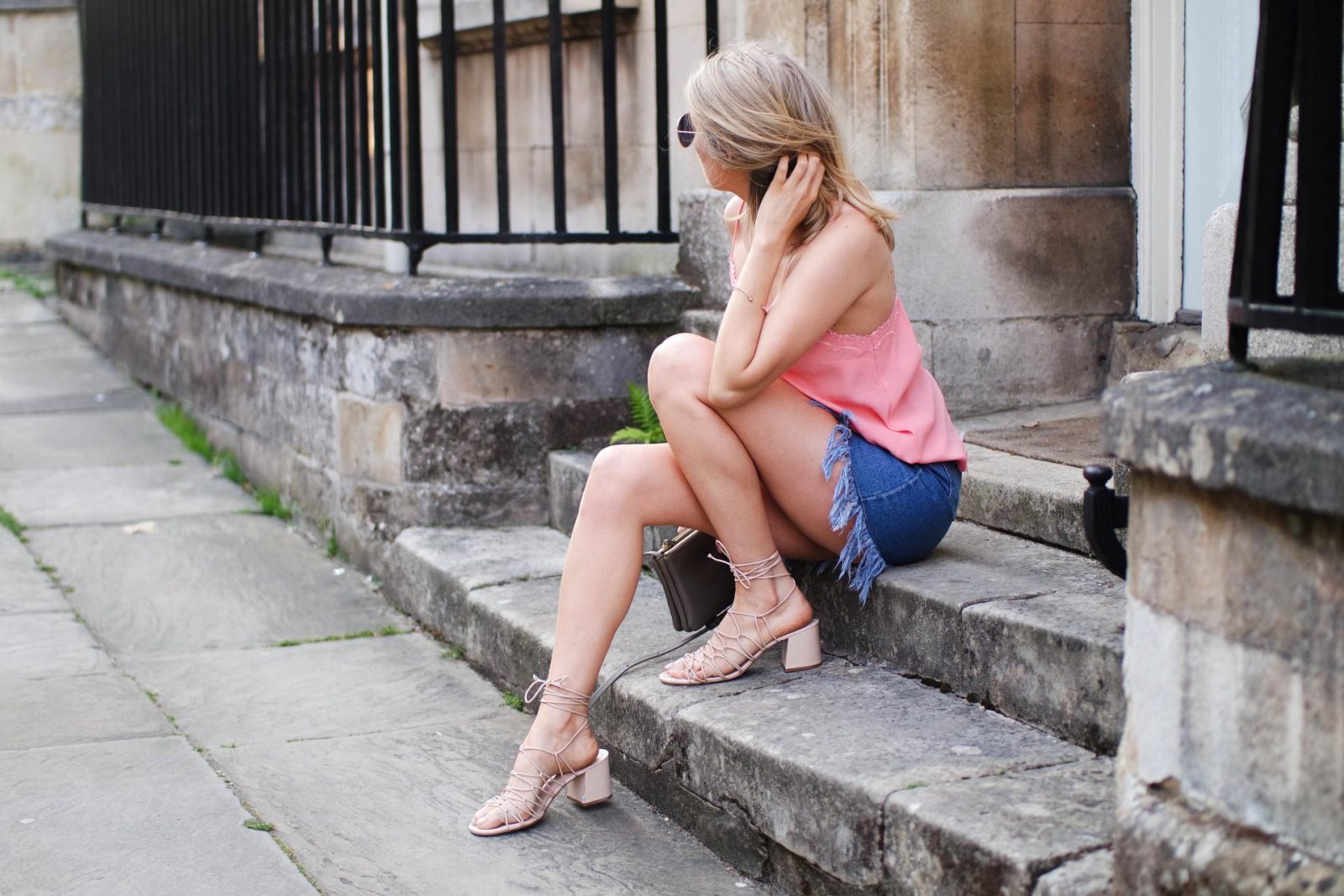 When I was challenged by New Look to pick 3 of my essentials for the perfect capsule holiday wardrobe, I thought . . impossible. After some thinking though, I realised that actually I do have certain styles that I will always choose time and time again for my holiday wardrobe.
Obviously you want to look good on holiday but for me I'd say I definitely consider comfort and practicality more than I would for my everyday items! I also had a sneaky peek at the New Look Style On Tour feature for some holiday wardrobe styling inspo!
Capsule Holiday Wardrobe | Camis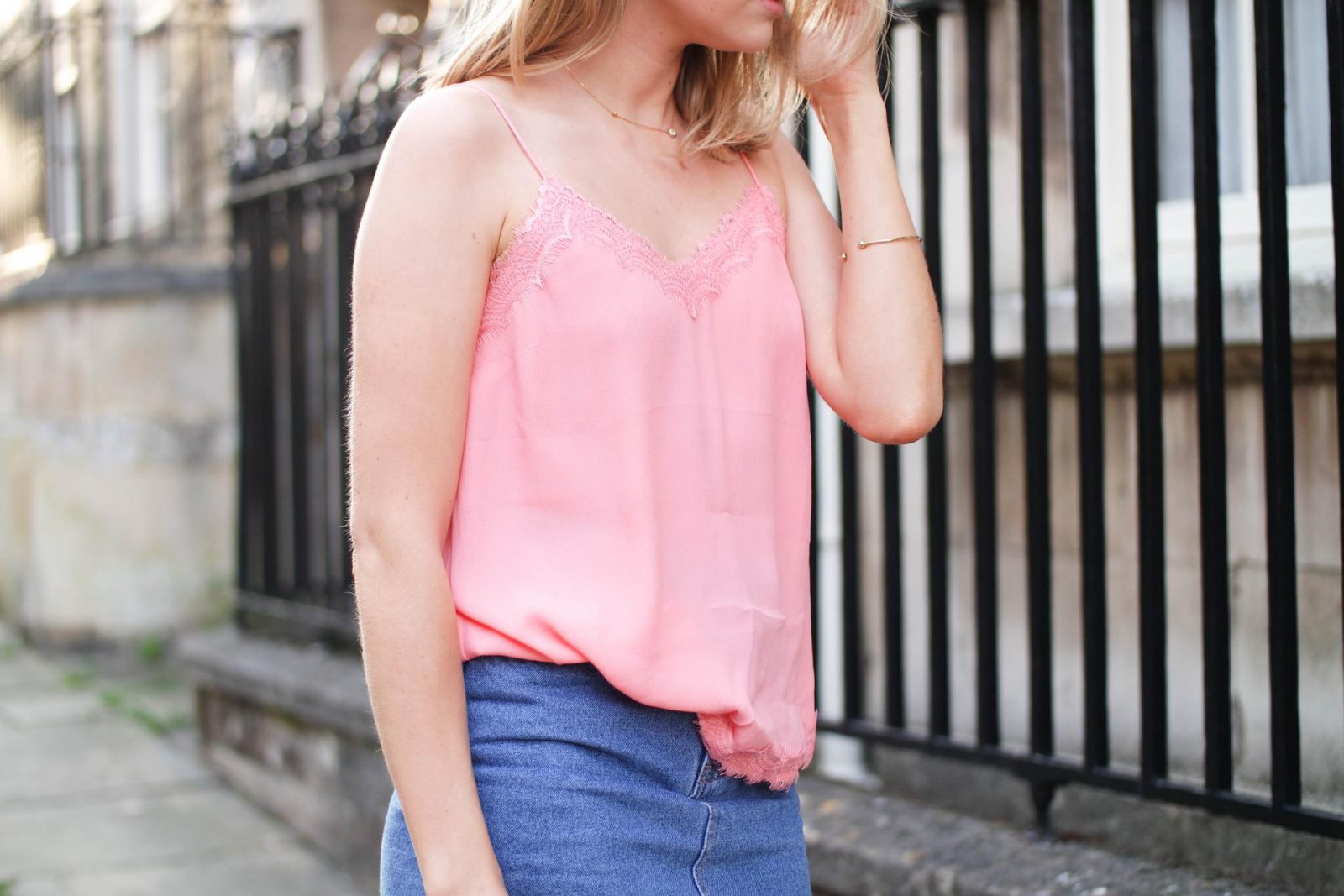 The first piece I chose had to be a failsafe cami. No holiday wardrobe would be complete without one of these babies and I shocked myself by going for colour. I definitely wear more colour in the summer and on holiday – I'd say I'm more experimental when I'm on holiday. Colours and shorter lengths for some reason always seem to be more acceptable! Obviously I paired it with this denim skirt because it's surgically attached to my body!
Shop The Look
I'm loving this cami because of the lace detailing so I was thinking I can wear it now in the uk either in the evenings or with some jeans or over a t shirt – I'm loving that trend at the minute! I've linked my favourite cami's from New Look at the moment below – the silky khaki one has particularly caught my attention!
Shop Camis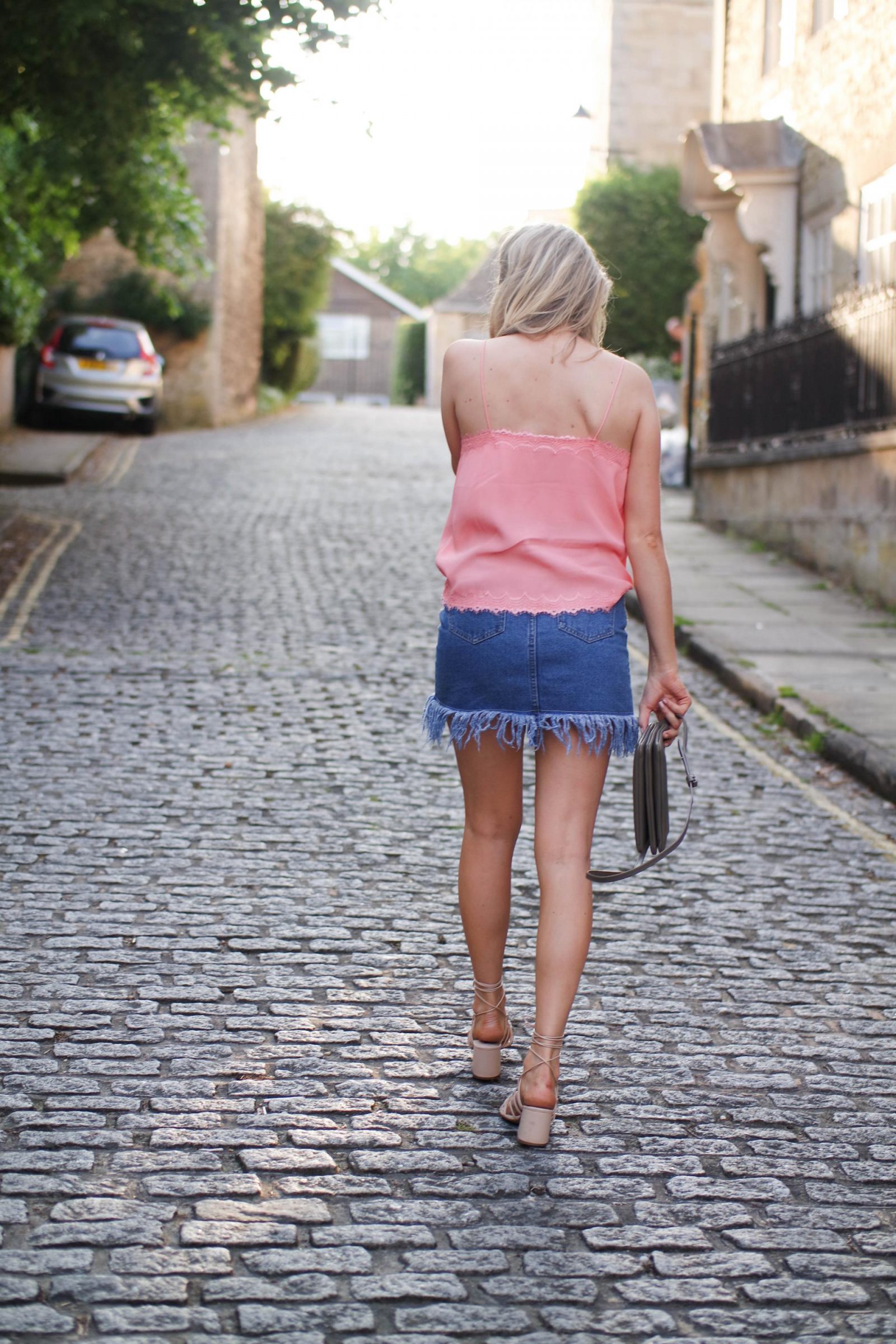 Capsule Holiday Wardrobe | Soft Shorts
Soft shorts are my go to on holiday – though I do love denim shorts too, they're just so impractical. That pain of the harsh fabric against your sunburn and not to mention the sweaty bum situation. I love wearing lightweight shorts and these black lace trim ones are perfect for an evening-ish look. Am I the only one who NEVER dresses up on holiday?
Shop The Look
I've linked an array of my faves below – again khaki seems to be drawing me in! The best thing about this style of shorts is they're usually super cheap and they take up no suitcase space so you can take about 5 for one pair of denim shorts!
Shop Shorts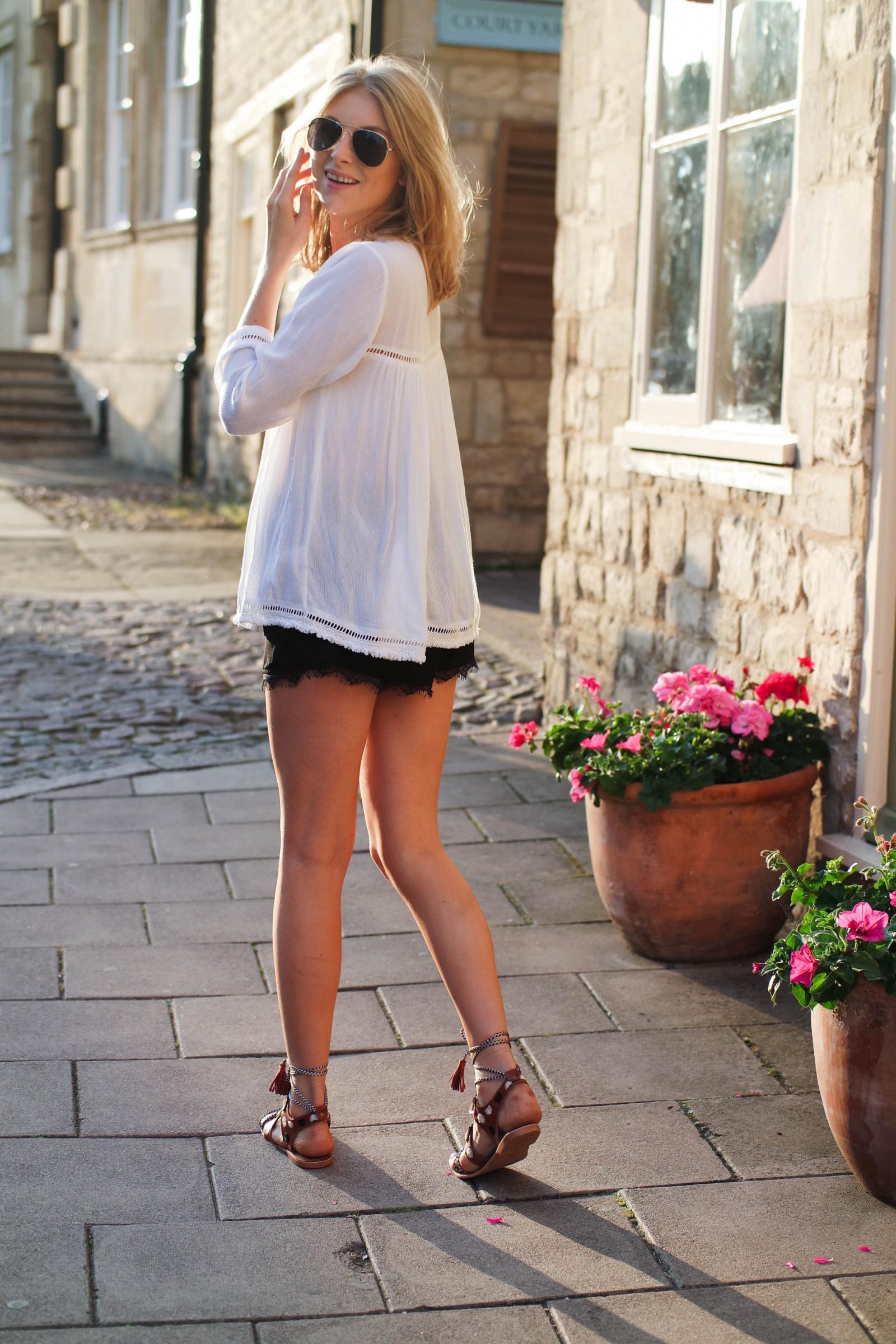 Capsule Holiday Wardrobe | Lightweight Jackets
I'm aware that I've been saying this for every single item on this post, but again I have actually been eyeing up these lightweight jackets/tops for a bit. I think they solve the cooler evening dilema as a lightweight jacket and also look amazing as a top. I've already been wearing this loads with jeans and sandals for the unpredictable British weather.
Shop The Look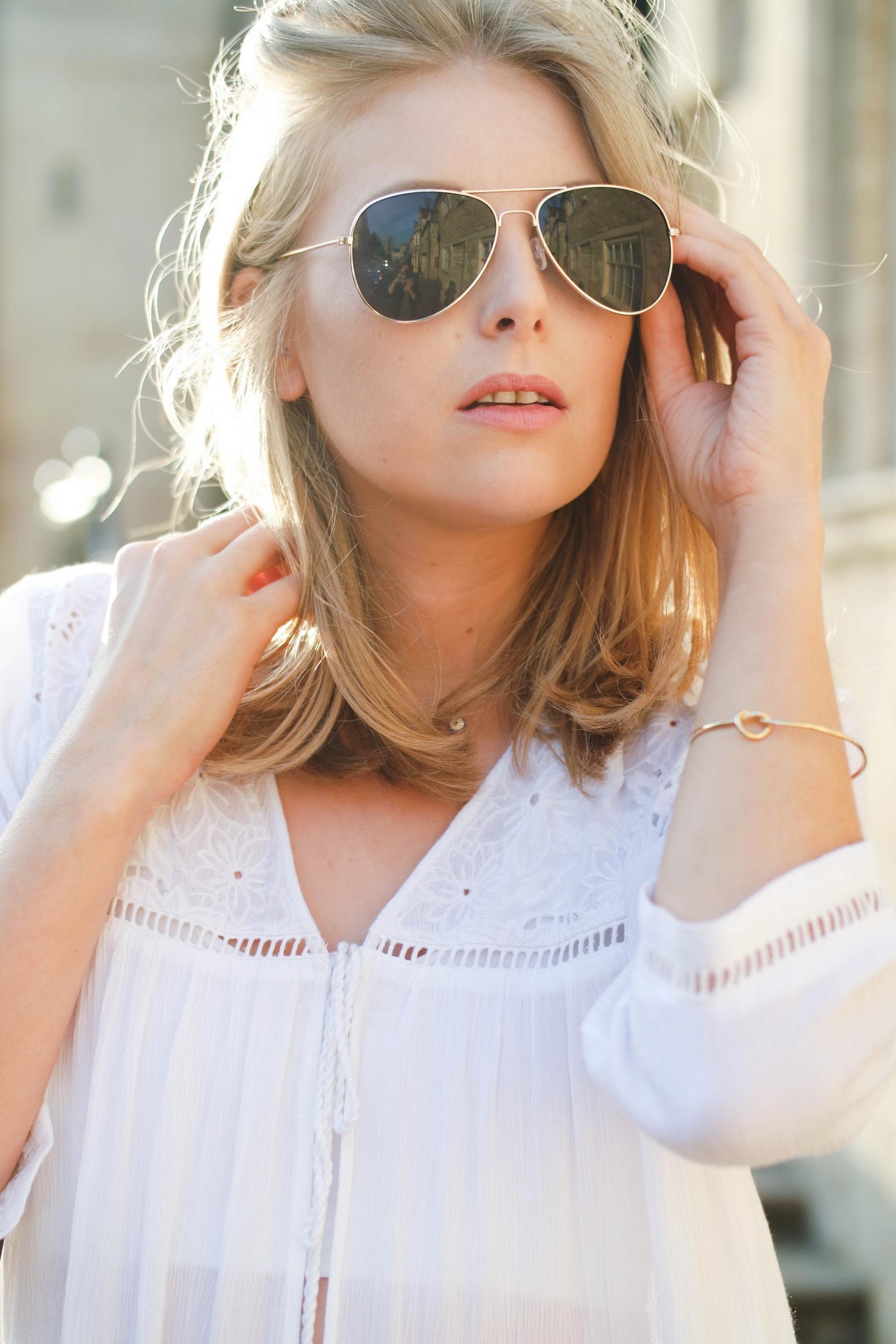 I've linked my faves below – kind of loving the mustard one? I feel like with the right look it could be amazing? Also the coral detail on the other white one is super pretty and summery! I feel like these would be great for festivals too – or am I too late on that one?
Shop Lightweight Jackets
All photography by Sue Crowe
Make sure you leave me a comment letting me know what your holiday wardrobe essentials are!!! Be sure to check out New Look's holiday helper if you're in a struggle!! I'm having to really contemplate this at the moment for packing for travelling – limited space for 3 months away is definitely an issue! Make sure you let me know if you have any tips! Also did you see my last post on my fave summer sandals? Kind of on a similar theme!!!
I would love love love it if you followed me on Bloglovin'!! It's a great platform for staying up to date with all of your favourite bloggers in one place! You can also find me on youtube here and on snapchat with the username : sineadcrowe where I do hauls and daily bits and bobs including first impressions and cute puppy pictures!!