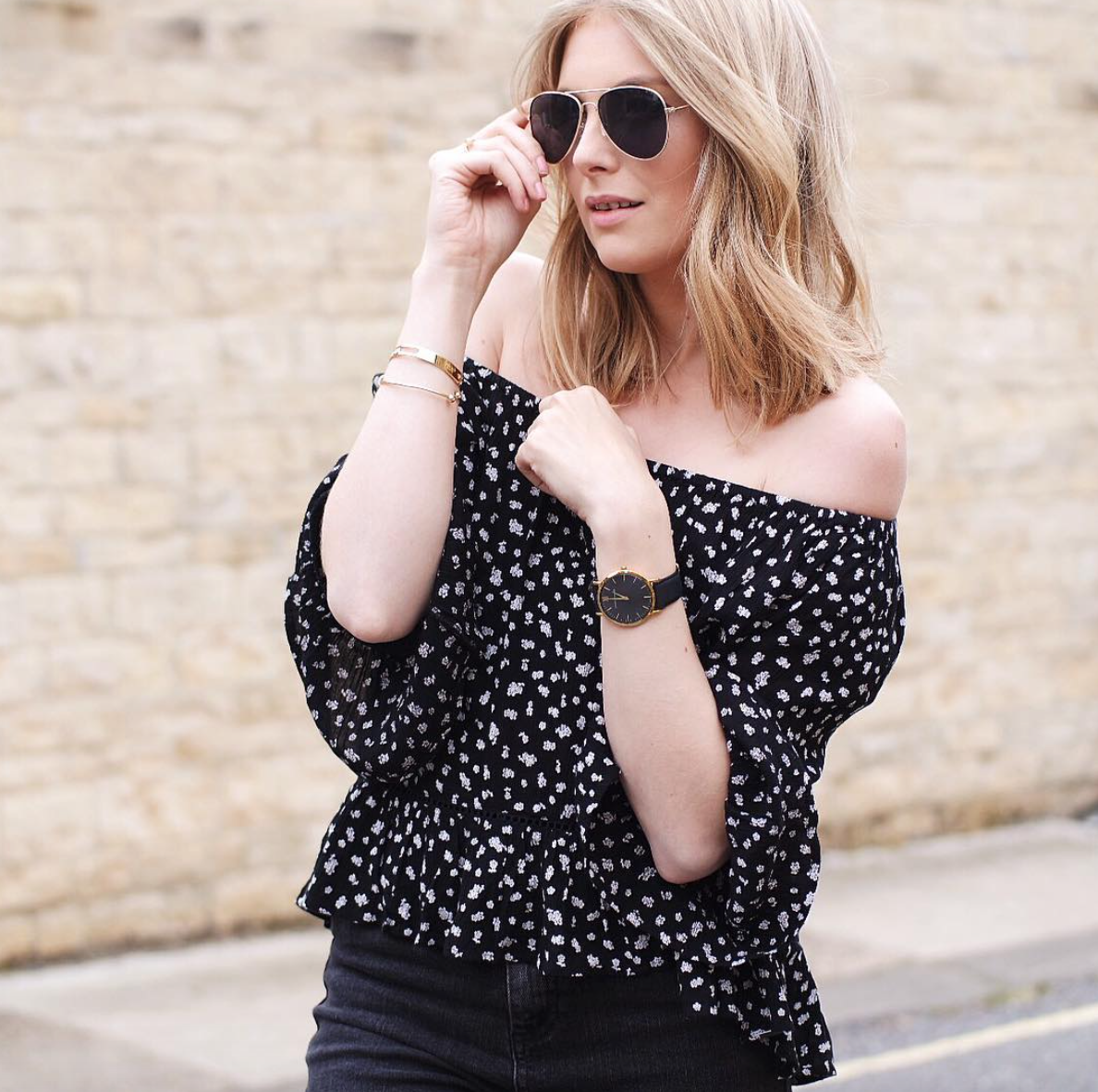 *Top : Superdry / Sunglasses : Topshop / Watch : Larsson & Jennings
I thought I'd do another post on my top picks, this time my top 10 cold shoulder tops. I know people enjoyed the last one I did on my top 25 sandals and thought this would be a great one to do as I am officially an addict – finding my top 10 cold shoulder tops was pretty darn hard!
Top 10 Cold Shoulder Tops
Let me know what you think of my top 10 cold shoulder tops! If you have a favourite and if I've tempted you over to the dark side of cold shoulder bliss! I've just put through the purchase of the striped red and pink one and I'm now contemplating the pale pink ruffle one too! The only question I have left to ask is . . how many cold shoulder tops are too many?
Please please please make sure you follow me on Bloglovin' – it makes me super happy and also will make you super happy when you never miss a post! You can also save them to read later – pretty snazzy huh?