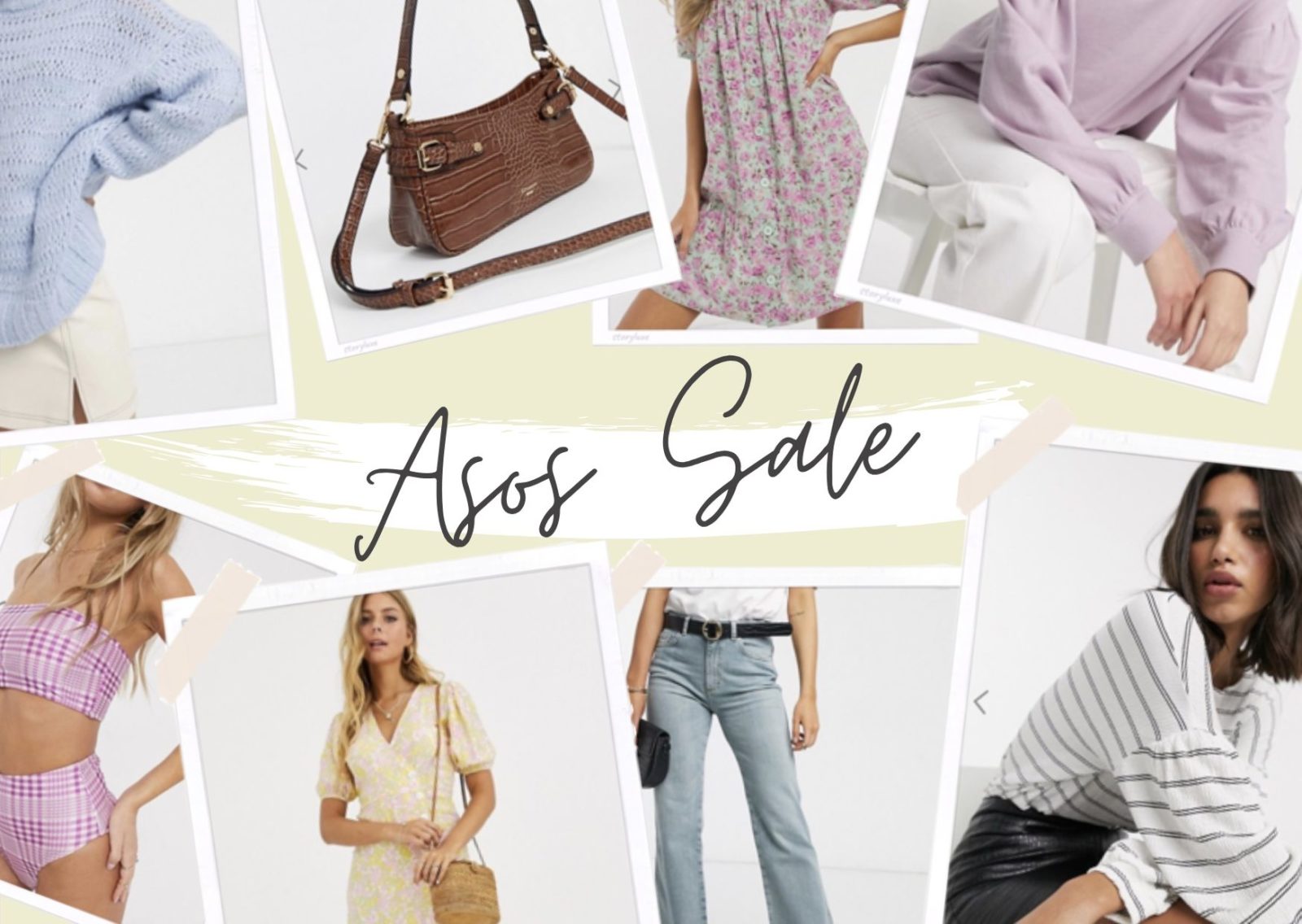 Hey guys!
I hope you're all well and safe and enjoying your new lockdown life as much as possible! I'm trying to put out as much content as possible to keep you entertained so if there's anything you want to see from me then please please do let me know 🙂
Since today is my usual shopping post day and the Asos spring sale is on I thought it would be fun to share some of my top picks from the Asos spring sale in every price range. Under £10, Under £25, Under £50 and under £100!
I would usually share with you my top sale picks by doing a haul but I already have a ton of content ideas and I didn't know if it was the best idea but please do let me know if you would like to see a haul as that can 100% be arranged! I had so much fun making these little collages and have already planned a home one to share with you ASAP, if there's anything you can think of that you'd like to see a round up of please do also let me know 🙂
THIS POST CONTAINS AFFILIATE LINKS
Click on the images below to shop!

ASOS Spring Sale Picks Under £100
We all love the Asos spring sale because not only is it amazing for the Asos own brand bargains but also there's some of our (well my) favourite brands on there like & other stories, Topshop and Faithfull the brand for amazing prices. Plus there's that whole free delivery free returns thing!
I know the Asos spring sale – or just Asos in general, can be quite overwhelming to shop because of the hundreds of thousands of products, sometimes it's just not something you want to tackle! So to show you how there really are so many amazing things in the sale I thought I'd break it down into different price points and share with you some of my favourite pieces that I think are worth parting your hard earned cash for!
Also just so you know they have a discount code on today (30.03.20) for an extra 15% off all sale pieces with code ASOSSALEON so make sure you check if this is still active when you make a purchase 🙂
ASOS SPRING SALE PICKS UNDER £10
Click on the images below to shop!

1 Green Knitted Top £9.50
2 Set of Pearl Hair Clips £2.50
3 Pink Gingham Summer Dress £9.00
4 Pink Puff Sleeve Top £9.70
5 Cream Button Up Bodysuit £9.00
6 White Polka Dot Dress £7.50
7 Mock Croc Bucket Bag £8.50
ASOS SPRING SALE PICKS UNDER £25
Click on the images below to shop!

1 Green Adidas Tee £21.25
2 Yellow Knitted Top £18.00
3 Pink Knitted Bodysuit £20.00
4 Pink Tie Up Cardigan £19.25
5 Blue Jumper £24.75
6 Green & Purple Dress £22.00
7 Cream Jumper with Green Pattern £17.00
8 Black Patent Shoulder Bag £12.00
ASOS SPRING SALE PICKS UNDER £50
Click on the images below to shop!

1 Grey Roll Neck Jumper £31.20
2 Blue & Green Ombre Knit £45.00
3 Petrol Blue Boots £35.75
4 Kick Flare Jeans £45.00
5 Puff Sleeve Lilac Sweatshirt £28.00
6 Cream Knitted Tee £25.00
7 Striped Puff Sleeve Top £35.00
8 Tan Mock Croc Shoulder Bag £32.00
9 Black Wide Leg Jeans £25.00
ASOS SPRING SALE PICKS UNDER £100
Click on the images below to shop!

1 White Adidas Trainers £67.50
2 Light Green Fluffy Cardigan £68.00
3 Brown Check Blazer £76.00
4 Pink Gingham Bikini £67.50
5 Yellow Wrap Midi Dress £87.00
6 Cream Roll Neck Knit £60.00
7 Cream Belted Blazer £65.00
8 Orange Floral Top £64.35
9 GHD Straightners £87.20
PS YOU MIGHT LIKE THIS My Favourite Home Pamper Products OR THIS 5 Outfit Ideas For Trousers