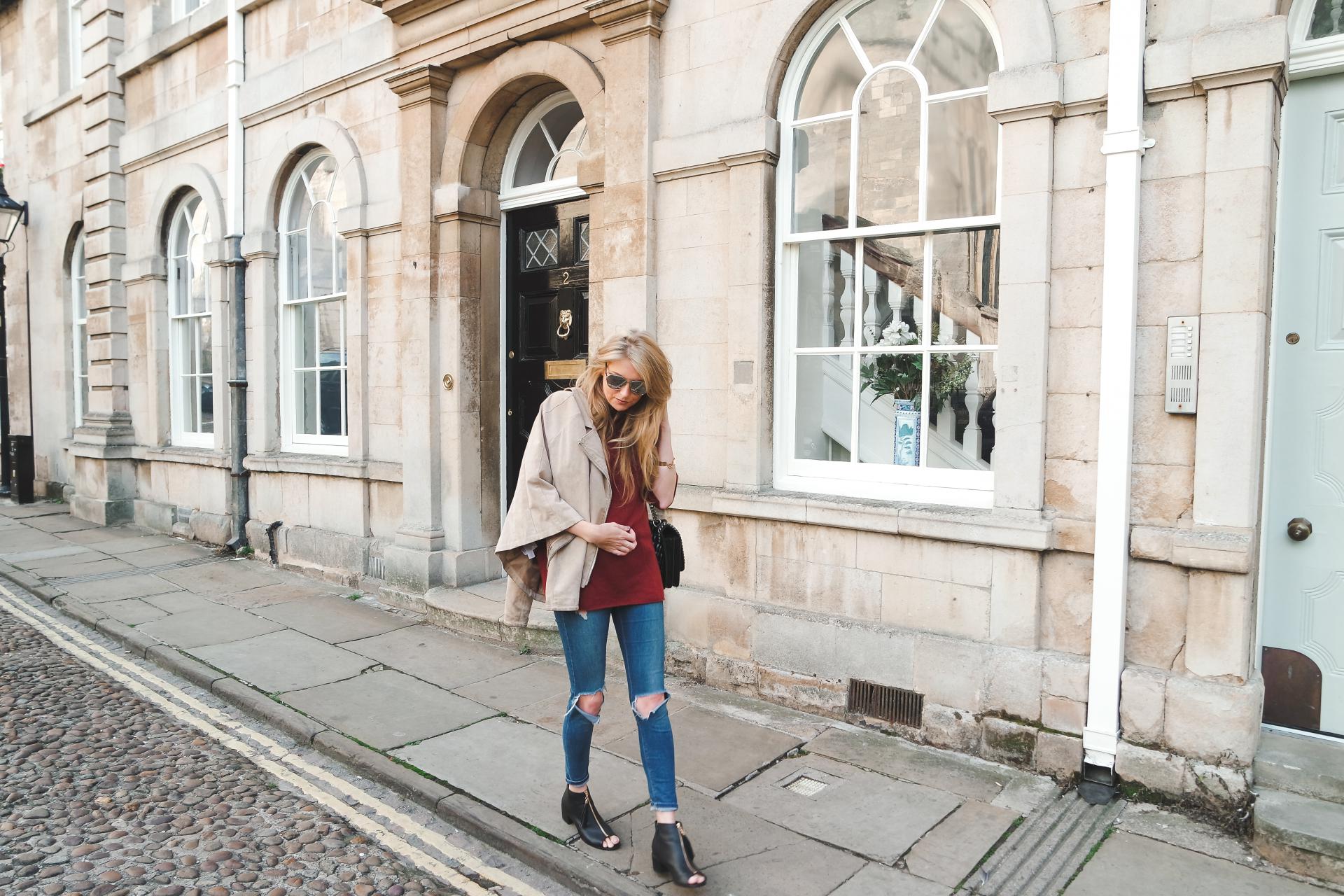 I'm about to say something controversial here, don't hate me for saying it but.. I'm so glad it's nearly Autumn. I know everyone's supposed to love Summer and don't get me wrong I love sipping a cocktail whilst lounging round the pool like the next girl, but lets be honest here, it ain't never gonna happen in England. So we may as well embrace the season that we can depend on for weather, Autumn.
Summer fashion can be a bit boring compared to the textures and layers in Autumn, I'm a sucker for a chunky knit and I'm not comfortable admitting how many pairs of boots I own ( they're all unique in their own special way I promise!).
This is kind of a half hearted Autumn look, I guess you could say its perfect for the transitioning, that definitely sounds better! I'll tell you why its 'perfect for transitioning' , I've got a jumper with half sleeves, it's warm but it's not a full on jumper, and I've got open toe boots on, not quite ready to put my toes away for winter just yet!
Lets just take a minute to mention these beautiful rings from Nikki Stark Jewellery. I love that they're made from 9ct Gold and Silver which means they'll last forever. If like me you're forever walking round with green fingers then you'll know what I mean, I never remember to take my jewellery off which means I'm lucky if I get to wear them more than a couple of times before the dreaded green finger sets in. I chose from the Wishbones range which considering they're made from 9ct Gold and Silver they're also super reasonably priced ranging between £12 – £35!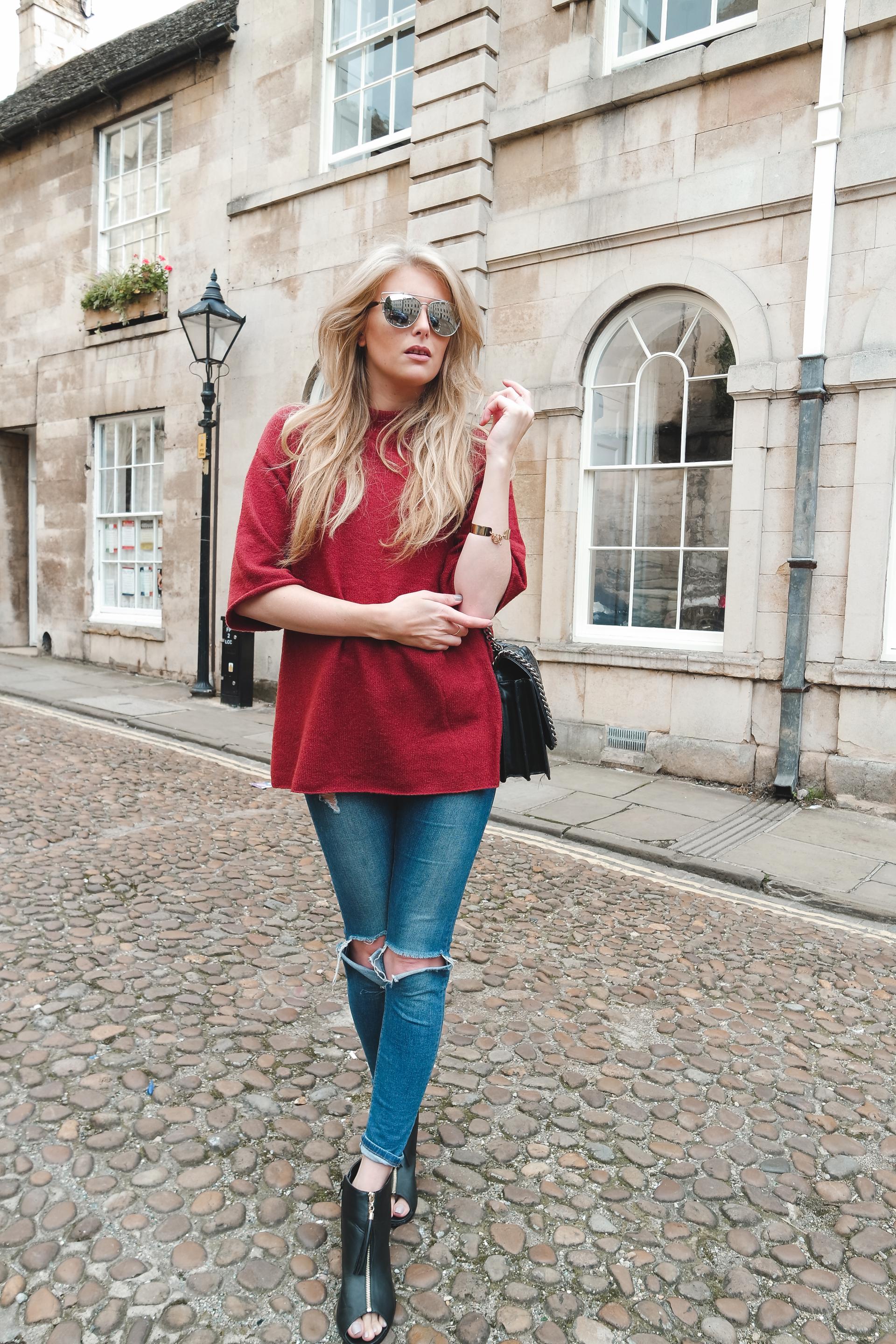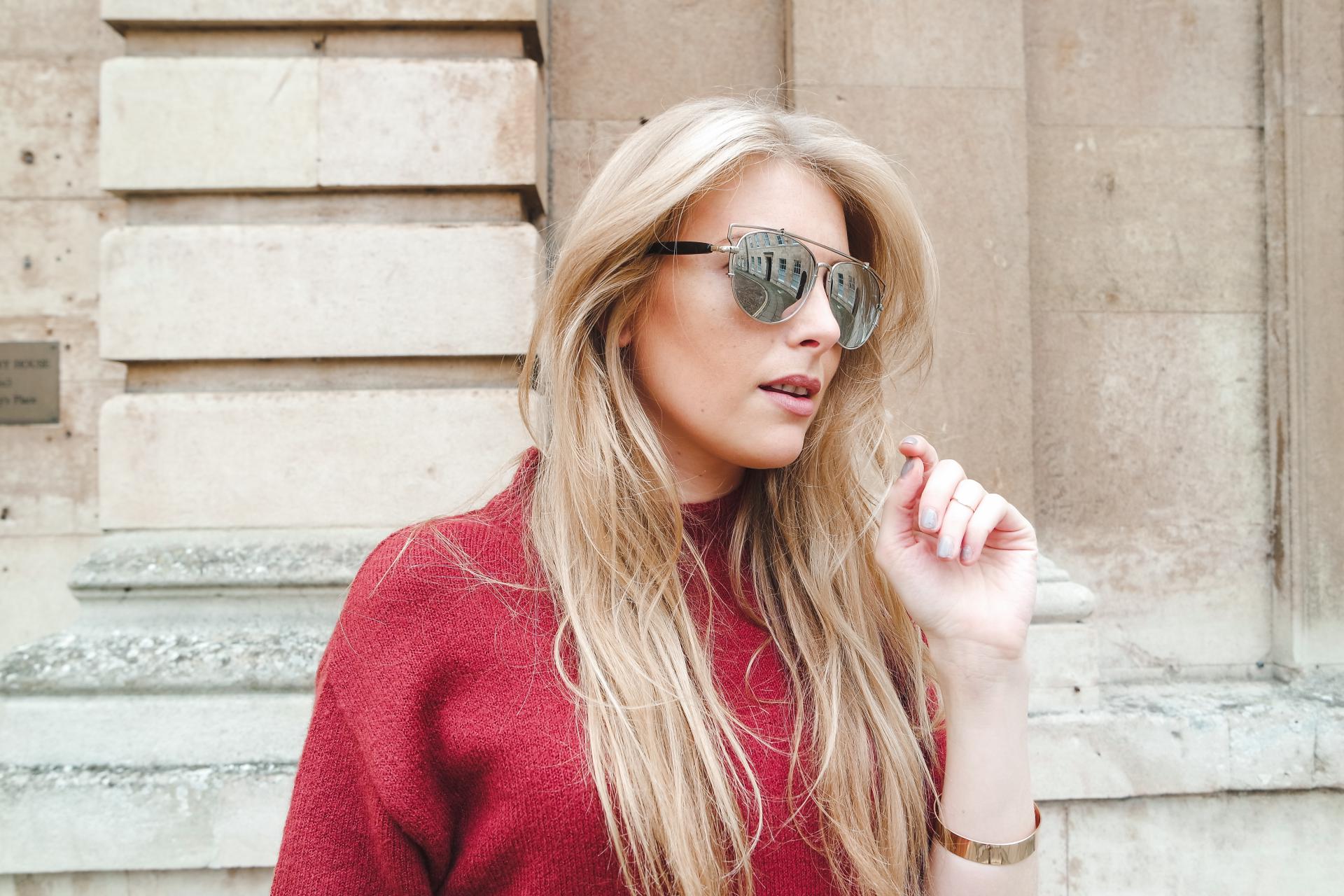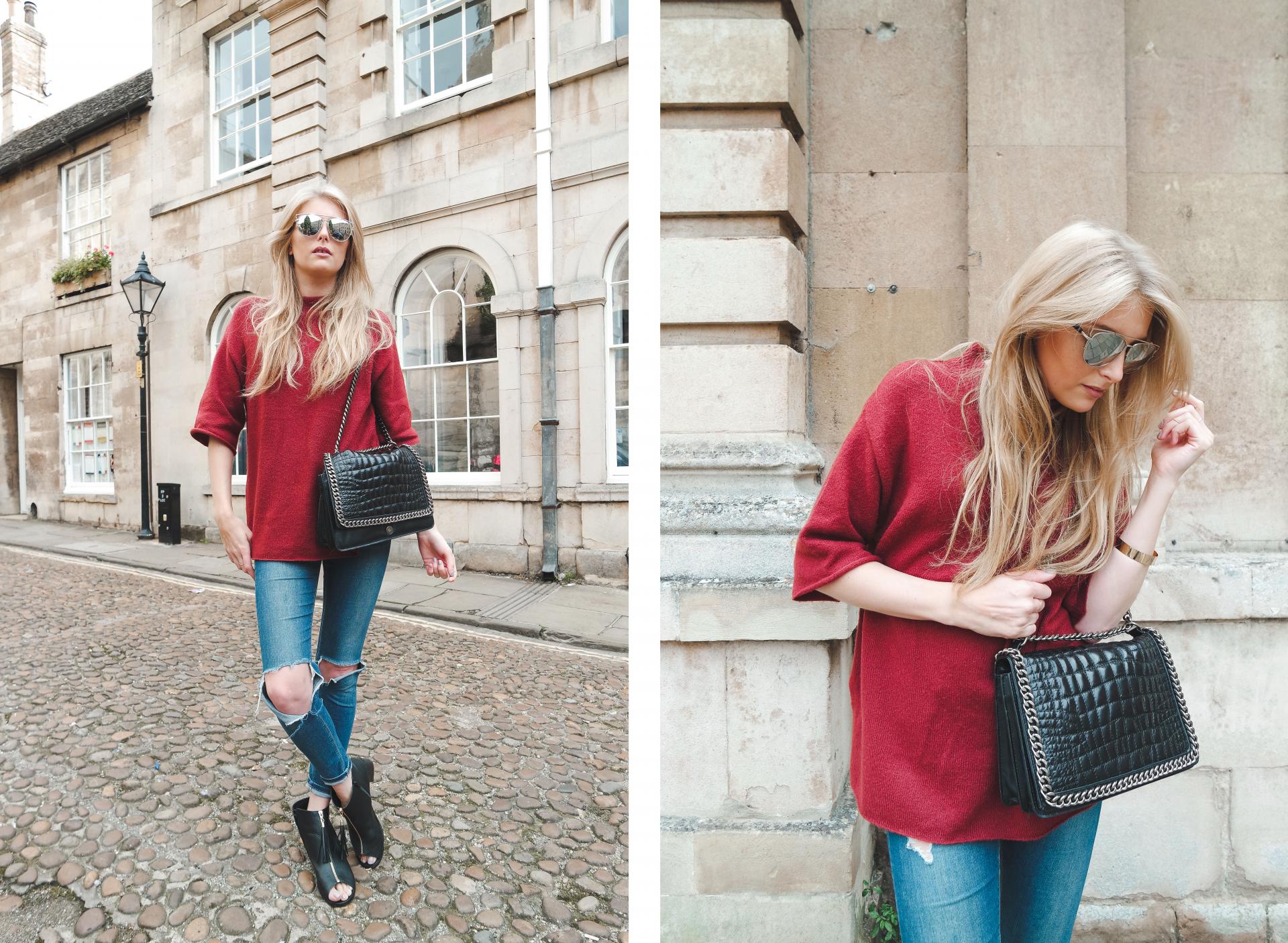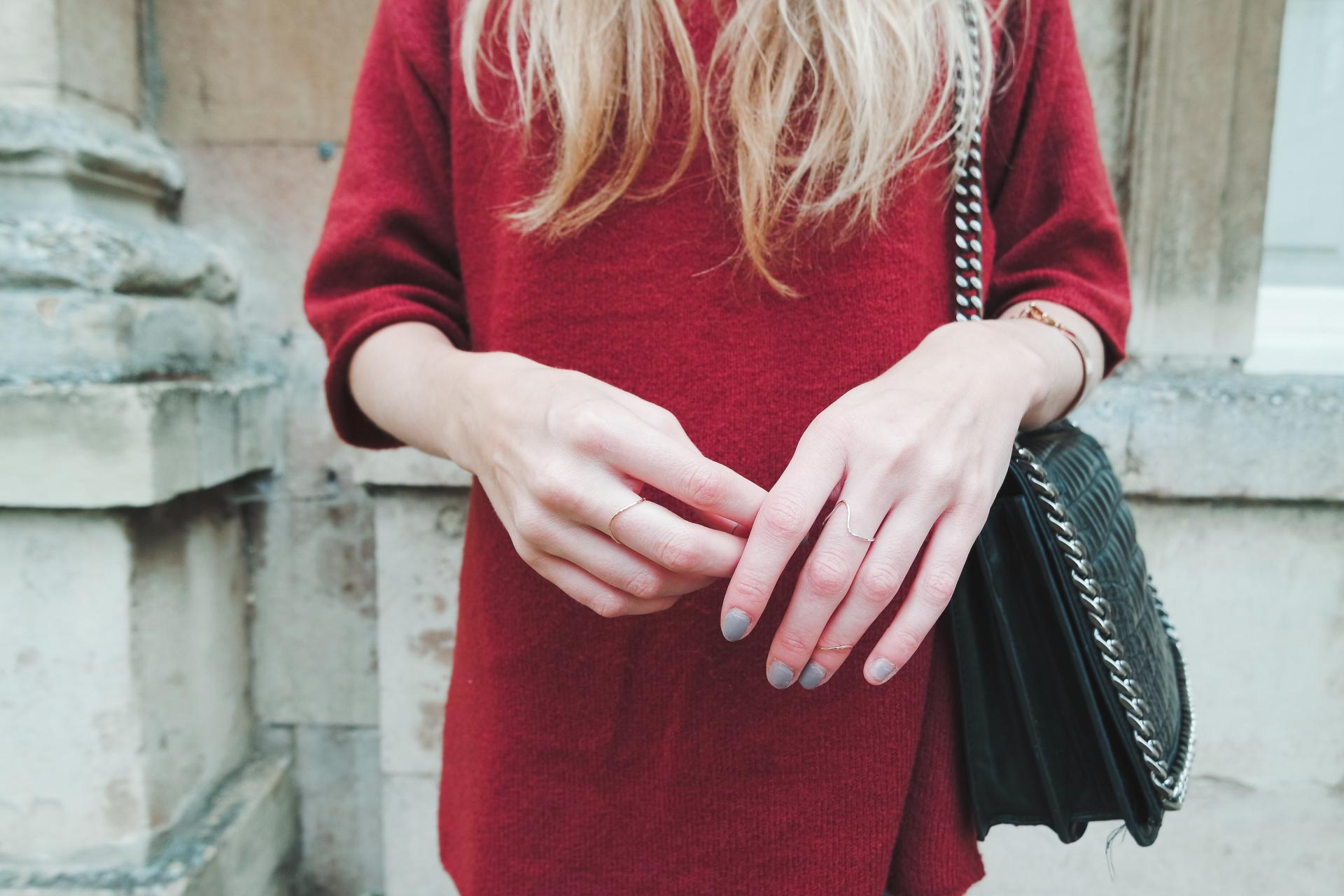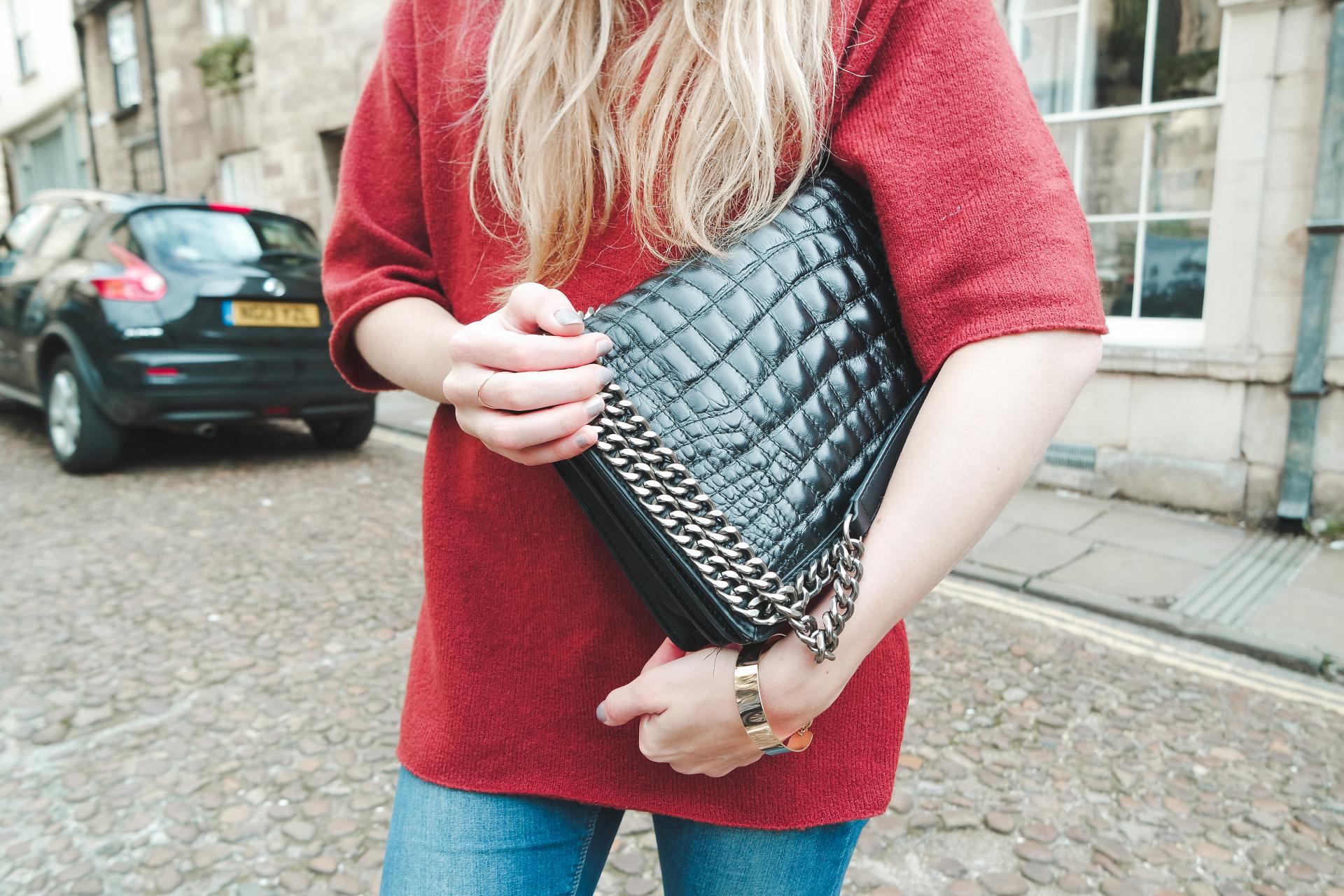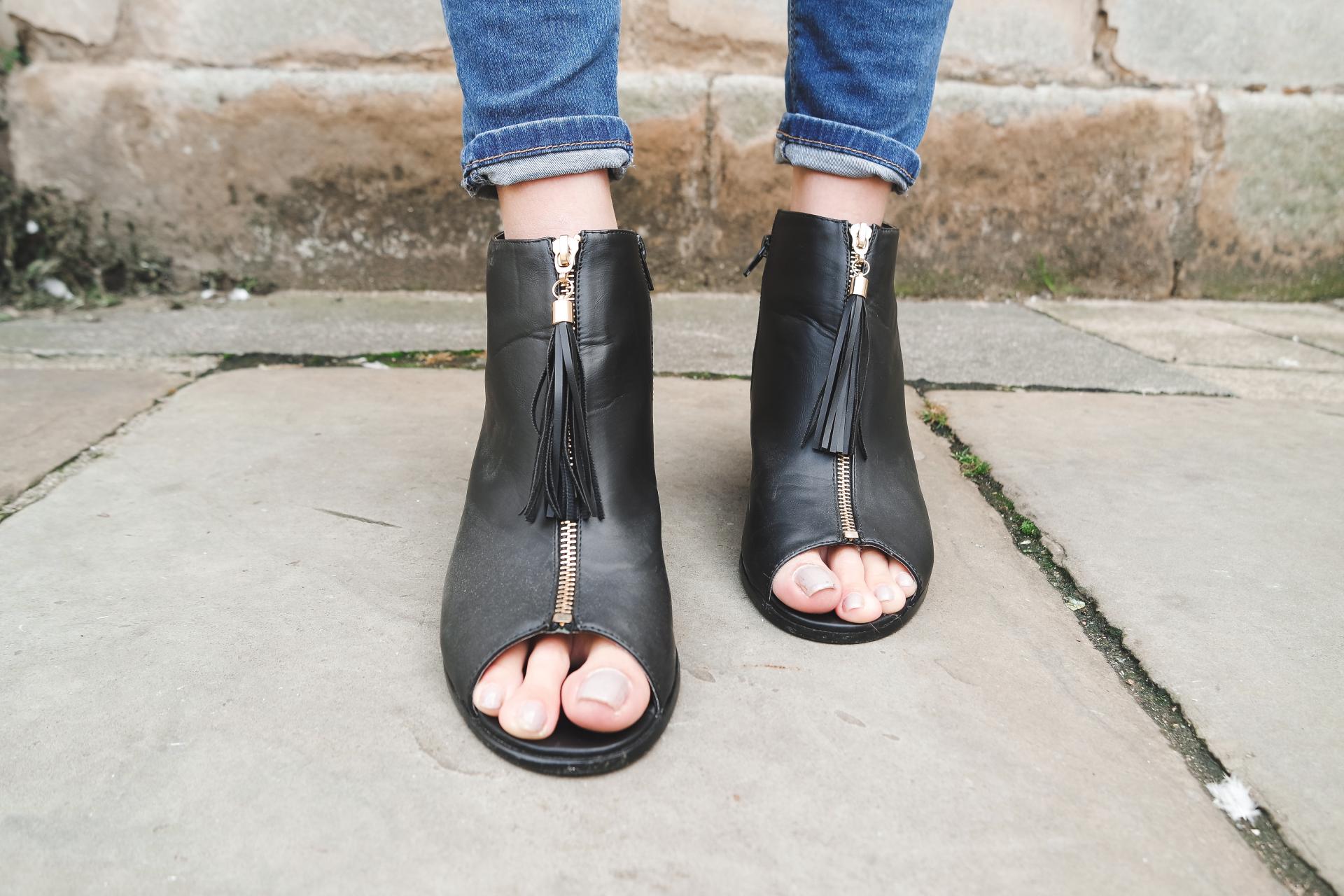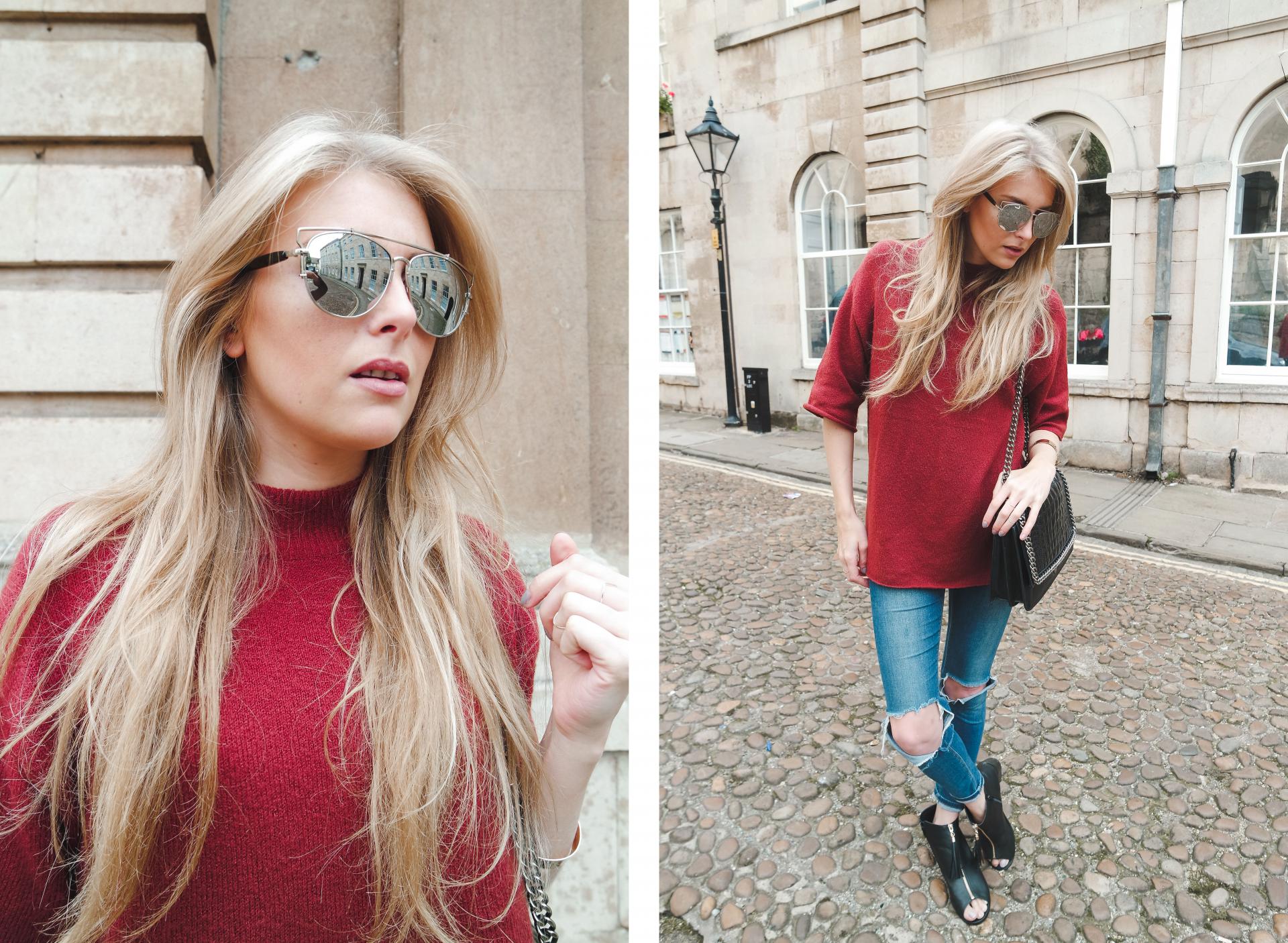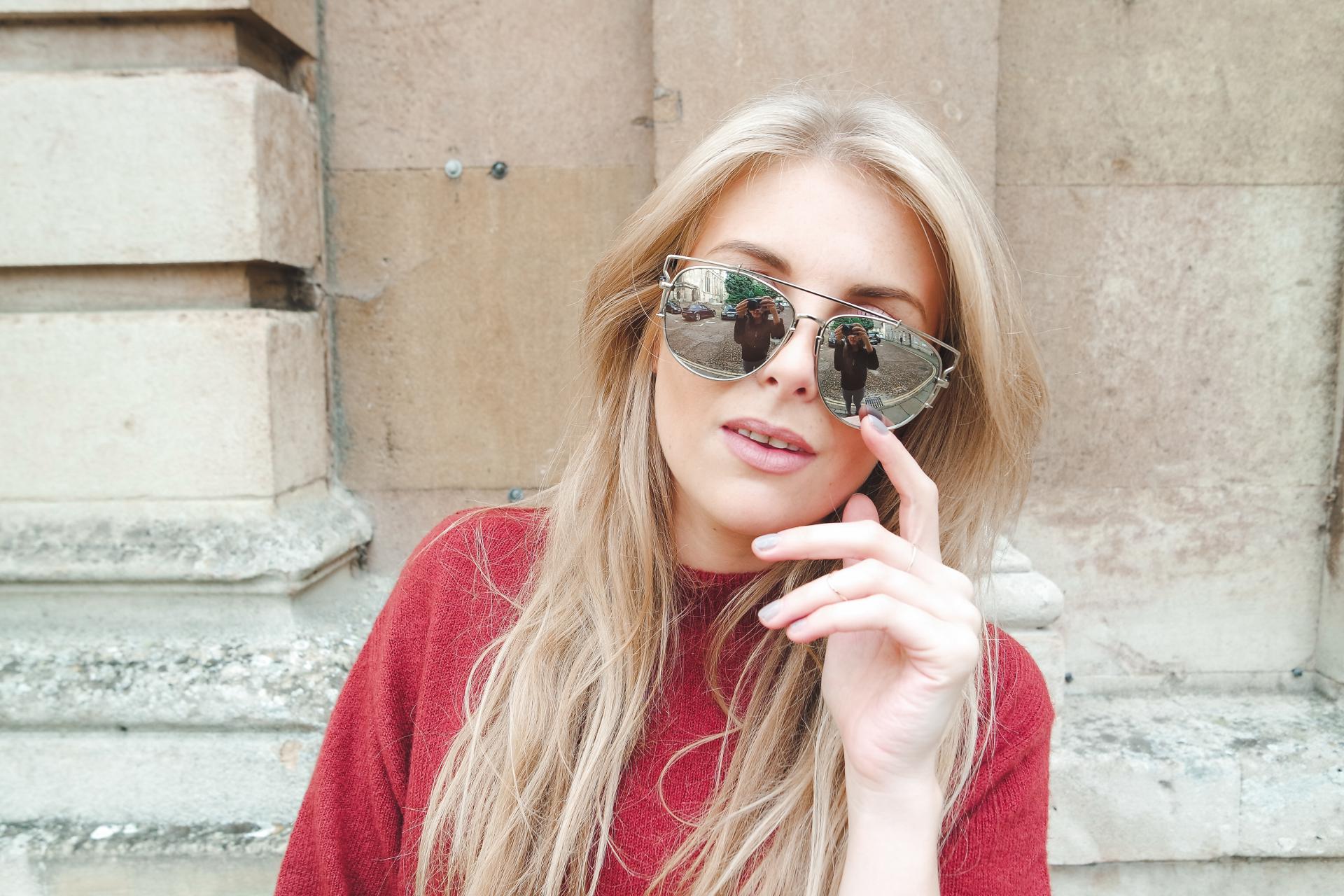 Jumper : Gina Tricot | Jeans : Topshop | *Boots : Linzi Shoes | Bag : Zara |
*Sunglasses : Plastic Tail
I don't know if you can tell the difference as much as I can but one of my besties has returned from travelling and as she's a photographer I managed to persuade her to shoot for me. Yay! I've also changed the way I edit my Instagram photos for a more sleek look, it was starting to look a bit like a jumble sale. I know not many people probably care but I hate it when my Instagram doesn't match up!
Anyway, I'm rambling! Let me know what you think of my new photographs! Can you tell the difference?? Also, hands up who's secretly loving dressing for the cold weather?!