This is a new kind of post for me. Don't get me wrong, I like to look as nice as the next girl but I just don't have the patience to put in the time. I'm definitely trying though, I've been watching make up tutorials and learning about contouring and now, I think I might be ready to go out and buy some adult make up. Yes I'm actually considering spending over £10 on foundation and using something other than my dirty hands to put it on my face.
Bearing this in mind, when my super talented friend Nat offered to sort out my eyebrows I jumped at the chance. A professional had never laid a finger on my brows before. Unless you call my Mum a professional? I've never even had a manicure or my legs waxed, I'm a true DIYer when it comes to the beauty side of things.
I had absolutely no idea what to expect when I was told she'd put me down for 'HD Brows'. Little was I to know that I was to be dyed, waxed, threaded and plucked to within an inch of my life. I was honestly surprised to see there was still something left when I took a look in the mirror. Not only had she given me a set of killer brows but she'd also done my make up to show me where I needed to fill in. Can you believe the difference in my before and after? I can't believe no body told me I'd been walking round like that! Shame on you all!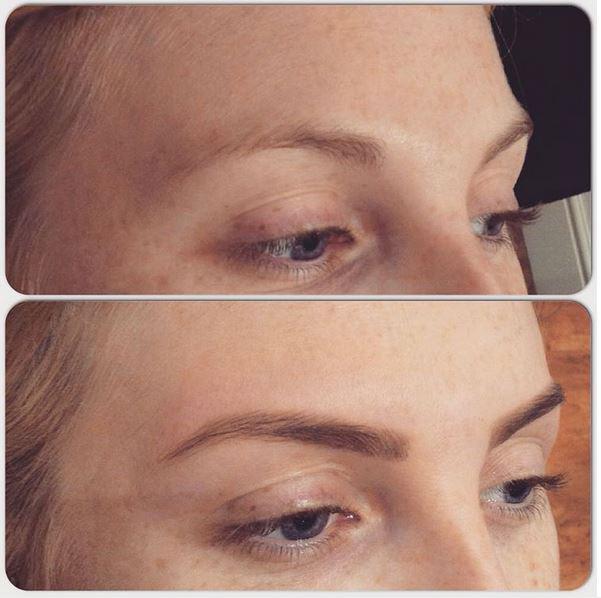 I'm proud to say that i'm now on a 'brow programme', just call me Cara. You can see Nat's beauty page here.
Are you a DIYer like me or do you leave it to the professionals? Most importantly, are your eyebrows on fleek?
*Sunglasses : Plastic Tail
Follow my blog on bloglovin